FEATURES
"VirtuaVerse" is the Video Game Master Boot Record Was Born to Make
By Andrew Parks · June 16, 2020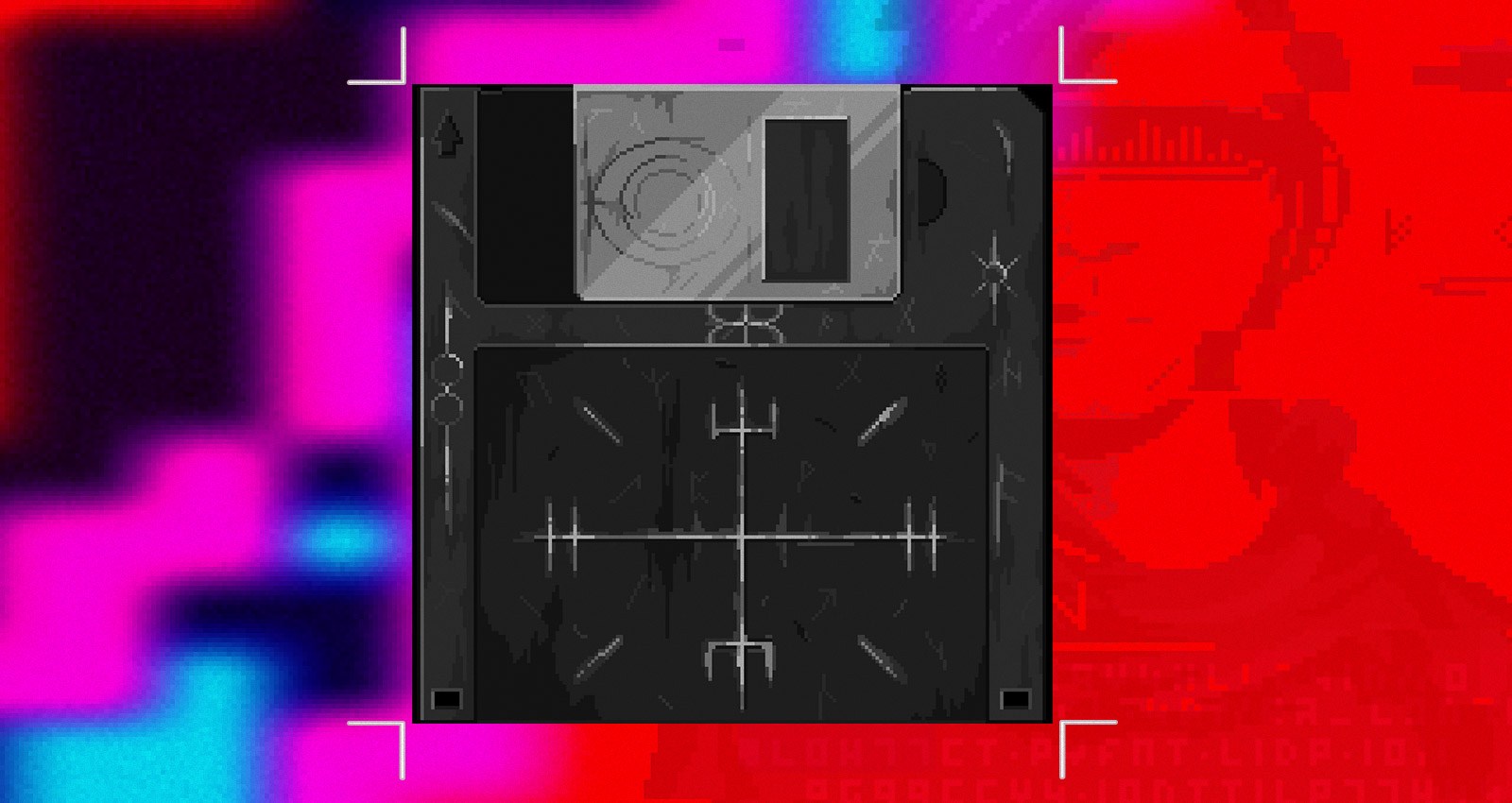 A simple Google search—that's all it takes to reveal who's really behind the caustic melodies of Master Boot Record.
We'll save you a click: It's Victor Love, the singer/multi-instrumentalist who's steered Dope Stars Inc. since 2003. The industrial-rock band is a kind of Rome-based KMFDM running on battery acid breakdowns and arena-sized Saw-approved choruses. (They're even featured on three of the horror franchise's soundtracks.)
MBR's past is besides the point, though. Whether he's leading Dope Stars Inc. onstage or pouring his production skills into restless instrumentals, he's always been firmly planted in the future, marching to the beat of a very different (virtual) drum.
That's certainly been the case this year. While MBR could have called it a day after releasing his most refined solo record yet, Floppy Disk Overdrive, Master Boot Record was back less than two months later with VirtuaVerse. A loving tribute to point-and-click PC games like Maniac Mansion, The Secret of Monkey Island, and MBR's personal favorite, Zak McKracken and the Alien Mindbenders, it's about as close as old-school gamers can get to a time machine. (MBR's father owned a computer shop during the golden age of gaming, so he owned a Commodore 64 early on, as well as an Amiga 500 and most console systems—Nintendo, Super Nintedo, Sega Mega Drive, Sony Playstation, Dreamcast, you name it.)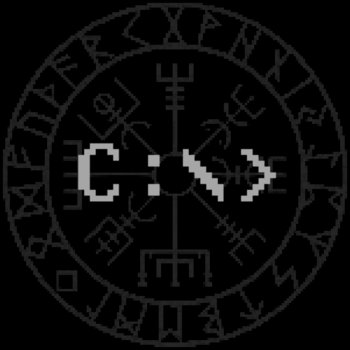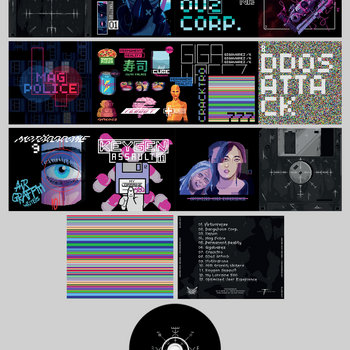 .
00:10 / 00:58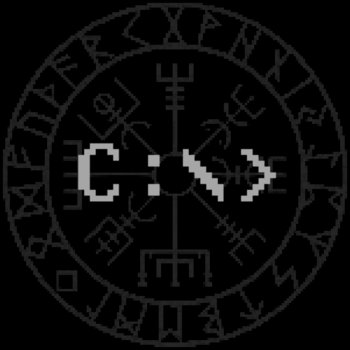 Merch for this release:
Vinyl LP, Compact Disc (CD)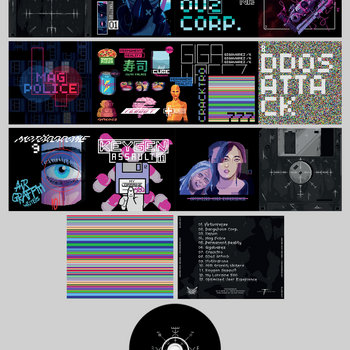 VIRTUAVERSE.OST, which, like the game, was published by Blood Music, contains the first compositions written under the Master Boot Record moniker, including 10 bonus loops that are only available on Bandcamp. And while it shares the renegade spirit of his early material, there's more to VIRTUAVERSE.OST than manic theme music. The meaty score is full of tension-building tracks that fuse heavy-metal hooks with grated chiptune grooves and neon-bathed nods to classical music.
The producer didn't just lend his labyrinthine music to VirtuaVerse, either; he also came up with the game's circuitous plot and kaleidoscopic characters. Turns out, the cyberpunk opus is the origin story of Master Boot Record itself, with roots that reach all the way back to the pixel art panels of 2016's Technomancy—the only LP recorded under the Victor Love alias. 
Soon after the pixel artist Valenberg completed that record's cover design, the pair began storyboarding a video that "looked like a point & click adventure." But rather than limiting that idea to a short animated sequence, MBR says they "talked about how much we loved that type of game and thought, 'Why not try doing one for real?'"
It didn't take long for the duo to find a top-notch programmer who shared their vision. Alessio Cosenza (a.k.a. Elder0010) reached out to MBR after seeing him share Valenberg's art on social media. Once MBR realized how experienced Cosenza was at hacking Power Gloves and developing Commodore 64 demos, he immediately offered him the VirtuaVerse gig.
"It evolved naturally from there," explains MBR. "None of us had done a video game before, so we brainstormed a lot of different aspects together and gave each other feedback, learning on the fly along the way…There's a lot of teamwork in every aspect of the game."
Having all hands on deck helped make VirtuaVerse more than a mere debut for the trio's new Theta Division company. After launching on several platforms via the download services GOG and Steam, VirtuaVerse has racked up positive reviews for bringing gamers back to a bygone era—when developers were more concerned with making us think than coddling impatient consumers. In fact, VirtuaVerse's only recurring criticism is that it's too difficult.
"The real game starts when you give up," explains MBR, "and think about possible solutions while taking a walk or a shower. That's how it used to be for us when we were kids; we would spend weeks, or even months, completing a game. For us, video games are a form of art; for others, it's entertainment that should bend to every single request of its players. The more people say VirtuaVerse is too complex or frustrating, the more they are exposing how weak today's video games are."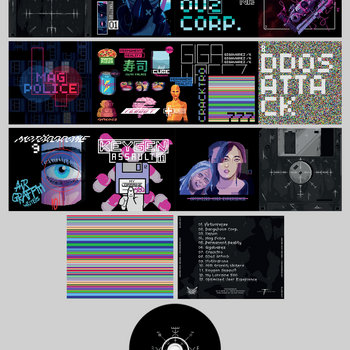 .
00:10 / 00:58
Merch for this release:
Vinyl LP, Compact Disc (CD)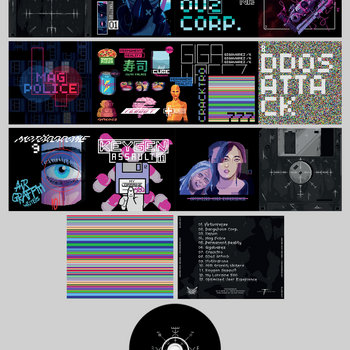 MBR is quick to clarify that VirtuaVerse's critics are few and far between; most players appreciate how dense and rewarding its point-and-click passages are. Us, we could barely get past the first chapter, but that's probably because we haven't played a game like this since Westwood Studios's acclaimed rendition of Blade Runner back in 1997.
According to early reports, experienced gamers should be able to beat VirtuaVerse in around 15 hours. Everyone else is going to have to hunt for hints online or expect to spend weeks, maybe even months, piecing its puzzles together.
Judging by the crypto riddles and codewords MBR has incorporated into most of his music, he wouldn't have it any other way. For instance, Master Boot Record's Internet Protocol LP had two hidden tracks that could only be uncovered through clues spread across several different servers (an FTP, an IRC, an HTTP, a mail server, etc.).
"That is probably my most challenging one so far," says MBR, "but it's also a sort of tribute to old internet protocols…All of my influences are really closely connected to stuff I experienced in my real life. I think that is what make this project genuine—something people can clearly feel."