FEATURES
On the Blissful Pop of "Perfect Shapes," Madeline Kenney Breaks Free of Her Past
By Max Freedman · October 11, 2018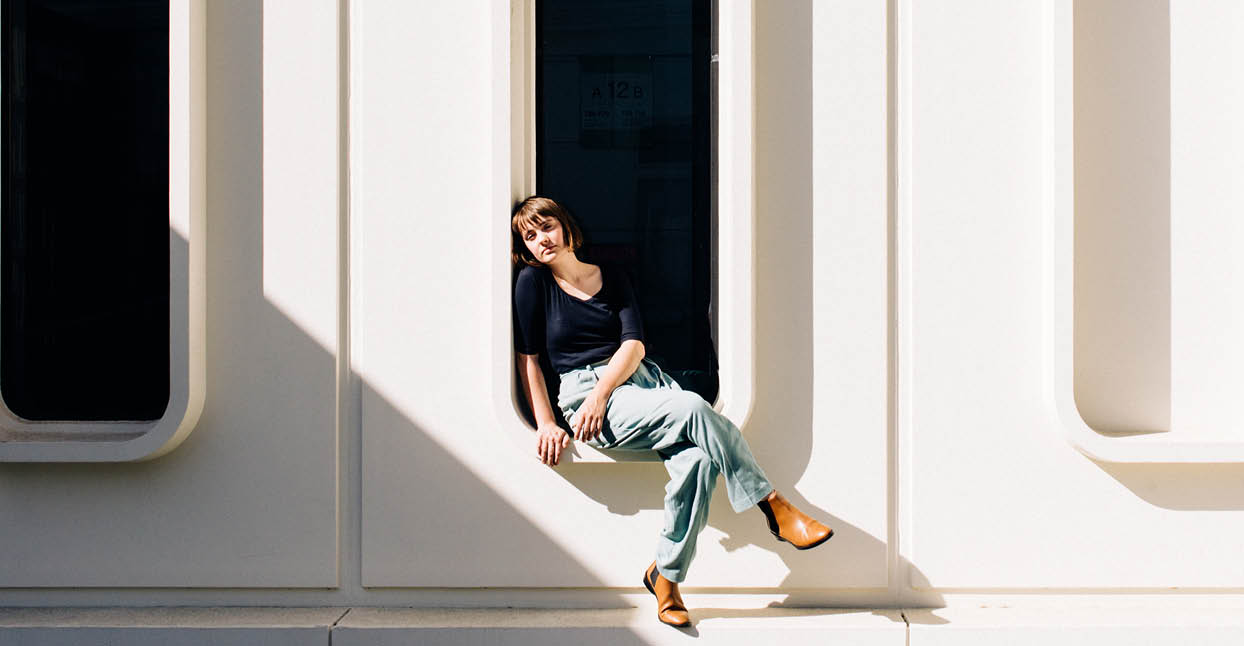 The cover art for Madeline Kenney's sophomore album, Perfect Shapes, contains itself a literal perfect shape: the greenhouse windows in Brianna O'Brien's acrylic painting are arranged in a Fibonacci sequence, behind which is lush greenery and the silhouette of Kenney herself, at peace amongst the plants.
Merch for this release:
Vinyl LP, Compact Disc (CD), Cassette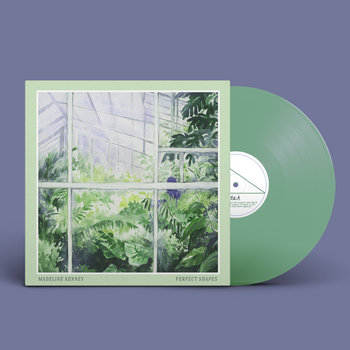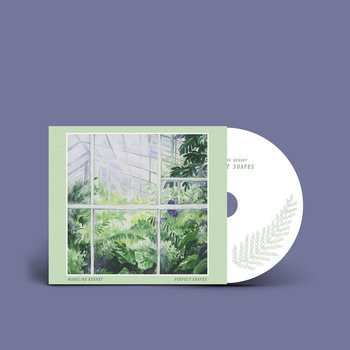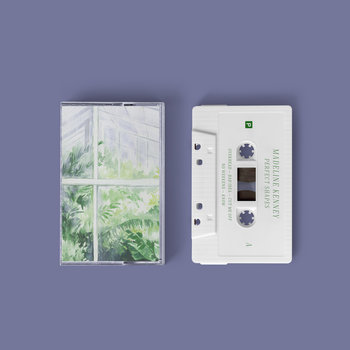 That tranquility may reflect Kenney's current state of mind, but it didn't come without struggle. Her early records, an intoxicating combination of hazy dream pop and overdriven shoegaze, earned her a modest following in her home city of Oakland. But as she began work on Perfect Shapes, her local following began to feel more like a burden than a benefit.
"I'd be trying to make something, and then in the middle of it, I'd be like, 'Oh god, nobody's gonna like this because I didn't use a fuzz pedal on it,'" she says. Finally, she decided, "Fuck that! I gotta let go of those hangups."
She decided to decamp to Durham, which offered her distance from the Oakland scene—as well as a cheaper lifestyle. "I'm kind of isolated from everybody [in Durham]," she says. "That was the point of coming here. I needed to take a break and reset."
Merch for this release:
Vinyl LP, Compact Disc (CD), Cassette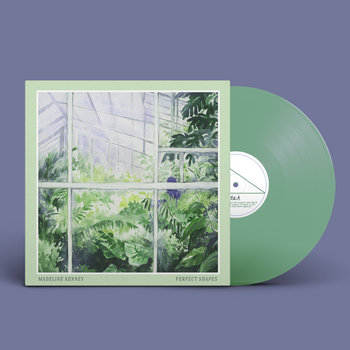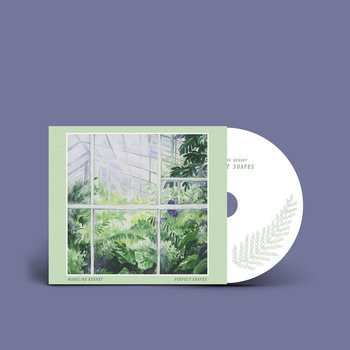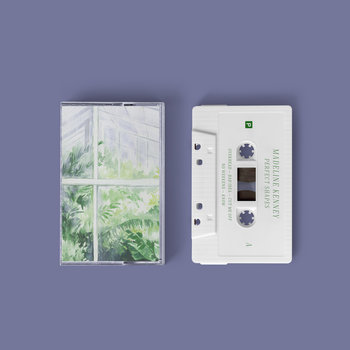 That desire to start over turns up throughout Perfect Shapes, both musically and lyrically. On the bouncy, jubilant lead single "Cut Me Off," Kenney expresses joy that she's living at the pace she wants and begs for others not to interfere with the freedom she feels ("Don't cut me off / I'm in my own time"). On "I Went Home," she sings of the liberty that comes with not bending to the demands of others: "I went home / I got tired / Of standing up / Of giving up my time / Of getting offers / Of being mother." 
Compared to her 2017 debut album, Night Night at the First Landing, the 10 songs on Perfect Shapes are sprightly, loose, and only rarely overdriven. The record is built on soft, unobtrusive percussion, clear-as-dawn guitar chords and bass notes, spacious synthetic flourishes that appear in part thanks to producer Jenn Wasner of Wye Oak, and Kenney's effortless, wispy vocals. The instruments ring out for a second or two after each note is struck, and the echo effect gives the songs a kind of drifting ease, and Kenney sounds both comfortable and assertive.
And while the confidence she displays across Perfect Shapes is a reflection of her willingness to consciously detach herself from her home and her previous music, there was another, more subconscious detachment happening at the same time: the dissolution of a romantic relationship. When Kenney looks back at the lyrics to Perfect Shapes now, it's clear that she had been trying to send herself a message. "I only realized what was happening when [the relationship] was over and then my album was done," she says. "I went back and listened, and I was like, 'Oh my god, you were trying to tell yourself all these things!'"
Merch for this release:
Vinyl LP, Compact Disc (CD), Cassette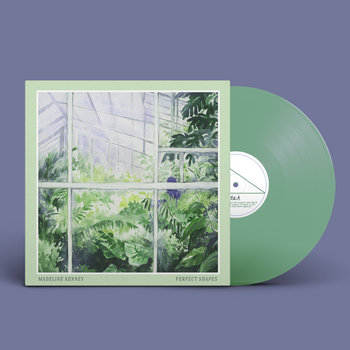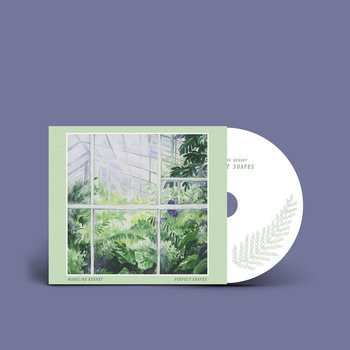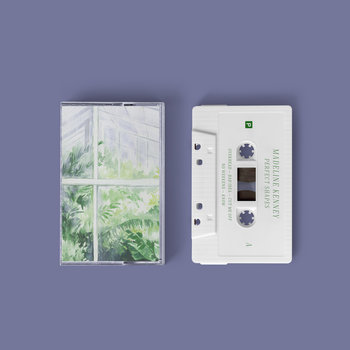 One crushing example of this occurs on the album's opening track "Overhead," which begins with gorgeous cascades of percussion and gradually expanding, slightly arpeggiated chords before blossoming into a bass-heavy swirl of sound. Although the song is literally about not wanting children, it also features a scathing send-off: "Go ahead and keep your distance," Kenney sings, "I've got demons now."
"I sent the album to my therapist, and I was like, 'Can we examine this together?'" Kenney says. "I knew those things [about my relationship] deep inside, but just didn't realize it quite yet." The version of herself that appears on the artwork for Perfect Shapes is a person who has fully reckoned with this realization, and reflects the peace she's found in her surroundings: "With Perfect Shapes," Kenney says, "I'm honing in on what I want and what I'm able to do."