FEATURES
The Macefield Music Festival Honors the Patron Saint of Fighting Developers in Seattle
By Gwendolyn Elliott · October 13, 2016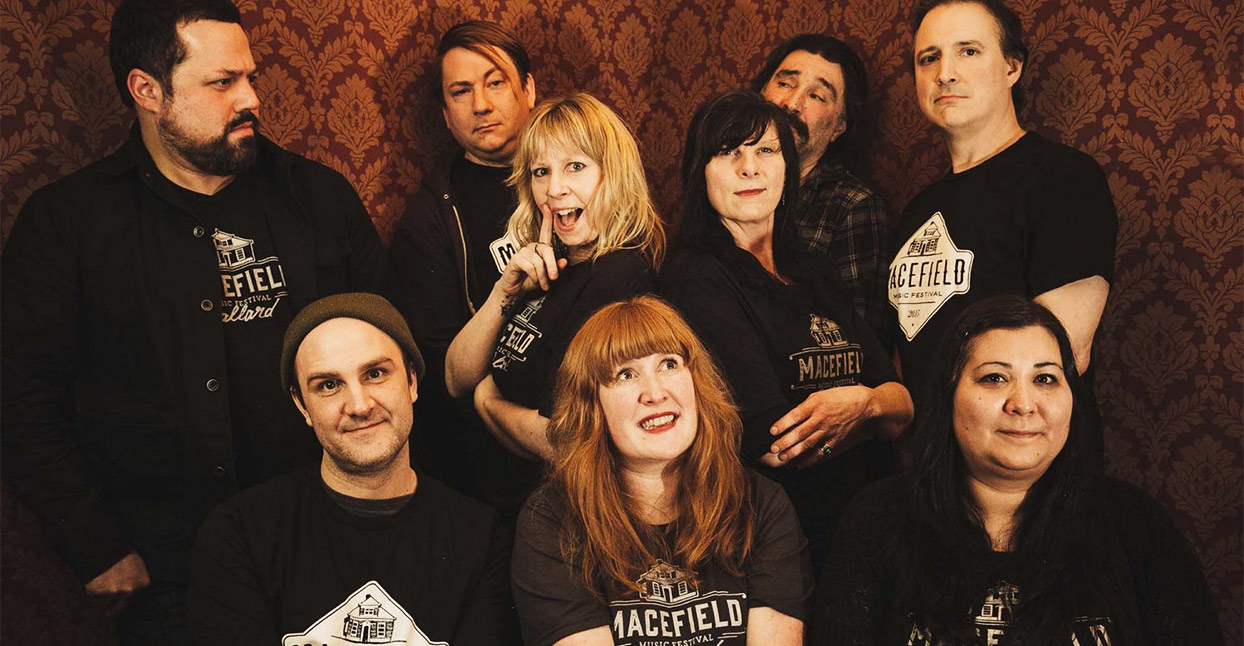 The once-sleepy Seattle neighborhood of Ballard, just northwest of Lake Union, was for decades a gritty, dive-bar dotted fisherman's village.
Neko Case worked in one of those dives, in the kitchen of a local hangout called Hattie's Hat. (Around the same time, during a secret Whiskeytown show, an over sauced Ryan Adams took a famous tumble from one of its barstools.) Folklore has it there once was an ordinance requiring "a bar for every church." It's a part of the city rife with salty stories and hometown heroes.
One of the best examples is Edith Macefield, the widely-celebrated real estate holdout who refused to sell the small cottage where she lived for over fifty years to developers, who offered her nearly a million dollars for the place. After she refused multiple deals, a large retail complex that now houses an L.A. Fitness, Ross Dress for Less, and Trader Joes was built, much to the builder's chagrin, awkwardly around her small cottage.
In 2008, Macefield died in that house, as her mother had, over twenty years before. But her small act of defiance—swirled with rumors and the mystery of her own life—did not go unnoticed. Publicists from the Pixar movie Up tied balloons around the property, promoting the film while putting Macefield in the spotlight. A handful of area residents had "the house" tattooed on their bodies. In the city and beyond, countless stories were written about the little old lady who refused to sell.
After she passed away, Macefield, who played the saxophone and claimed Benny Goodman was her cousin, became the inspiration for the Macefield Music Festival.
"We really loved the story, and how steadfast she was," says festival co-founder and local music promoter Michael Stephens, who was priced out of the neighborhood but still "considers Ballard home." She was one of the first to get the house tattoo.
"You know, it was her home. She wasn't making any kind of political statement, but [her refusal to leave] resonated with so many people in regard to sticking to your guns."
Ballard is now a bustling urban center with upscale retail shopping, destination restaurants, and high end coffee shops. Neko Case left long ago, too, in 2000, citing in an interview, "This city doesn't support artists. All it cares about is money."
But many of the artists, musicians, singers, and bands still in Seattle, like Macefield, don't want to leave. Her namesake festival, which has been held in downtown Ballard at the end of September since 2013, is a showcase celebrating the city's diverse and resilient artists who remain. And in a town well known for its male-dominated grunge scene and bearded rockers, Stephens says this year, "I really wanted to have more of the LGBT community represented, as well as women and people of color. That was a really conscious choice on our part."
That choice comes at a complex time for the city's arts community, where vibrant hubs like Capitol Hill and the Central District, longstanding centers for Seattle's LGBT and black communities are also rapidly changing. A recent Seattle Times report states that hate crimes targeting both groups doubled in 2015. Another Times headline, "Cultures clash as gentrification engulfs Capitol Hill," examines how "nightlife and development on Capitol Hill have become a source of tension for longtime residents, who worry the area is losing its eclectic, artistic character."
D'Vonne Lewis is the drummer and founder of modern jazz ensemble Industrial Revelation, and played at the 4th annual Macefield Festival this year. He comes from a family with a deep musical heritage in Seattle, where he's lived all his life.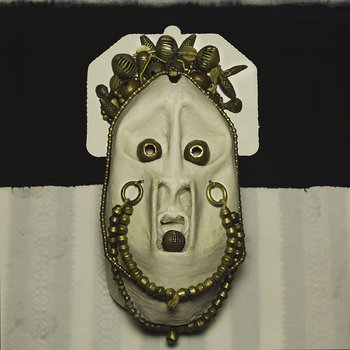 .
00:10 / 00:58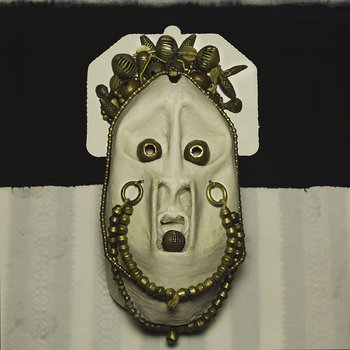 "My uncle was one of the owners of the Paramount Theater," he says, of one of the city's most historic music venues. "My grandfather, Dave Lewis, was a famous organist. His band was well known, The Dave Lewis Combo and The Dave Lewis Trio." Lewis' granddad performed with the likes of Ray Charles and Little Richard, and broke down segregation barriers as "the first jazz musician to play in all white venues or establishments."
Back then, he says, rattling off some of the city's music royalty, Seattle "always seemed like a party town. You think about when Ray Charles and [artists like Quincy Jones], and my grandfather, they had [the famous jazz scene of] Jackson Street and all you heard about was music and parties. And then to the '90s and Kurt Cobain and the OK Hotel, they were just partying and having music. Jimi Hendrix, you know?
"Now it's like, OK, everything's getting serious, let's put up these condos, and kick people out of their homes of 30 years. [After she passed away, his grandmother's house, "the family nest," Lewis says, was acquired by developers.]
Recent "karmic infraction" notices, posted to several new businesses in the Central District citing "being an unapologetic gentrifier," "unchecked white/class privilege," "destroying Black and Brown communities," and "making mortgages/rent unaffordable"—the protest flyers of local artists Emnet Getahun and Yeni Lopez Sleidi—add further ballast to the heated issue.
"The fact that someone is like, yellow flagging [the area] and putting citations up; it's funny, but it's like, that's what you get, what you deserve," says Adra, vocalist of the soul/funk duo Fly Moon Royalty she shares with producer Mike Illvester. The singer was born and raised in Seattle, has roots in the Central District, and also played Macefield this year.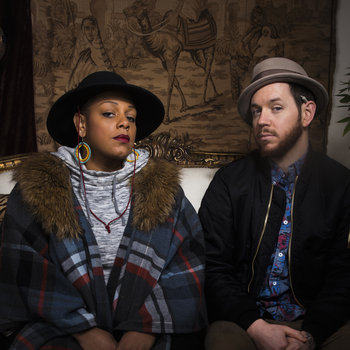 .
00:10 / 00:58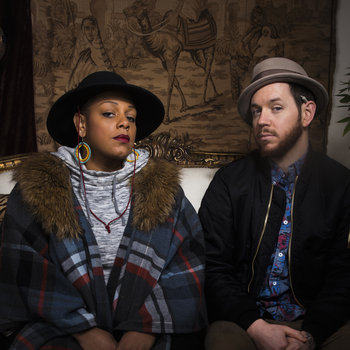 As for Capitol Hill, she says, it was a place where "I really starting to getting to know myself as queer, and a human, who was in touch with herself. Being on Capitol Hill was such a different and way more awesome place than [when I was] hanging on the hill a few weeks ago, and how d-baggery-ish it's become." [The largely unwelcome cast and crew of The Real World: Seattle—fingered for bullying producers and exploitive antics on the neighborhood's popular blog, capitolhillseattle.com—have done little to resolve such claims.]
What's more, she says, she knows a lot of people who have been victimized by crimes of bias.
"One of [those] articles was about my friend, who was attacked for coming out of [gay club] Pony late one night," she says. "There are tons of people I know, personally, who were attacked in a neighborhood where they were supposed to feel the safest."
Producer/DJ Erik Blood, who has produced Shabazz Palaces, the Moondoggies, THEESatisfaction, and other fast-rising Seattle acts, lives in Capitol Hill and also performed at Macefield. "I know a few people who have been attacked on their way home," he says. "It's getting ugly."
But he echoes Edith Macefield's resolve. "When you make a home anywhere, when you create a community, it's pretty difficult to up and leave. In the gay community, we've created a home here, we have a family we've chosen. It's hard to up and leave that. I would rather people get more active and become more protective of our spaces, but it's a tough thing to do, especially when you're getting priced out of the places you live."
Does he get discouraged living in a civic climate like that, one as Neko Case decided years ago, "doesn't support artists?"
He doesn't, he says. "[Developers] don't control my mind, they don't control my soul, they don't control anything other than my rent. You can price us out of our homes, you can make us move to Renton, you can make us move to another state. We're still going to create."
The grace of Macefield's legacy, and why it matters, he says, is "just to know you don't have to give in to any demand that's been brought to you."
Whether artists and musicians can continue to afford to live and work in the city—not to mention feeling protected and valued—still looms large for many. Most agree, however, it's going to take a lot of work. Blood says, "It's up to those that care to literally fight the power."
Stephens agrees. "I get just as frustrated as everybody else, like, what the hell is going on with my city? Condos are popping up all over the place and it's crazy," she says. "But… all cities change. New York changes all the time. We're becoming a bigger city now. [We can still] keep this beautiful, artistic culture that we love. It's just going to be hard work."
With her fellow organizers, local musicians, and Macefield supporters, Stephens says she'll put in that time as long as possible. "I still want to throw a really rad party, for cheap, in the streets of Ballard, for everybody."
—Gwendolyn Elliott