FEATURES
Lyric Jones Chooses Herself On "Closer Than They Appear"
By William E. Ketchum III · January 06, 2021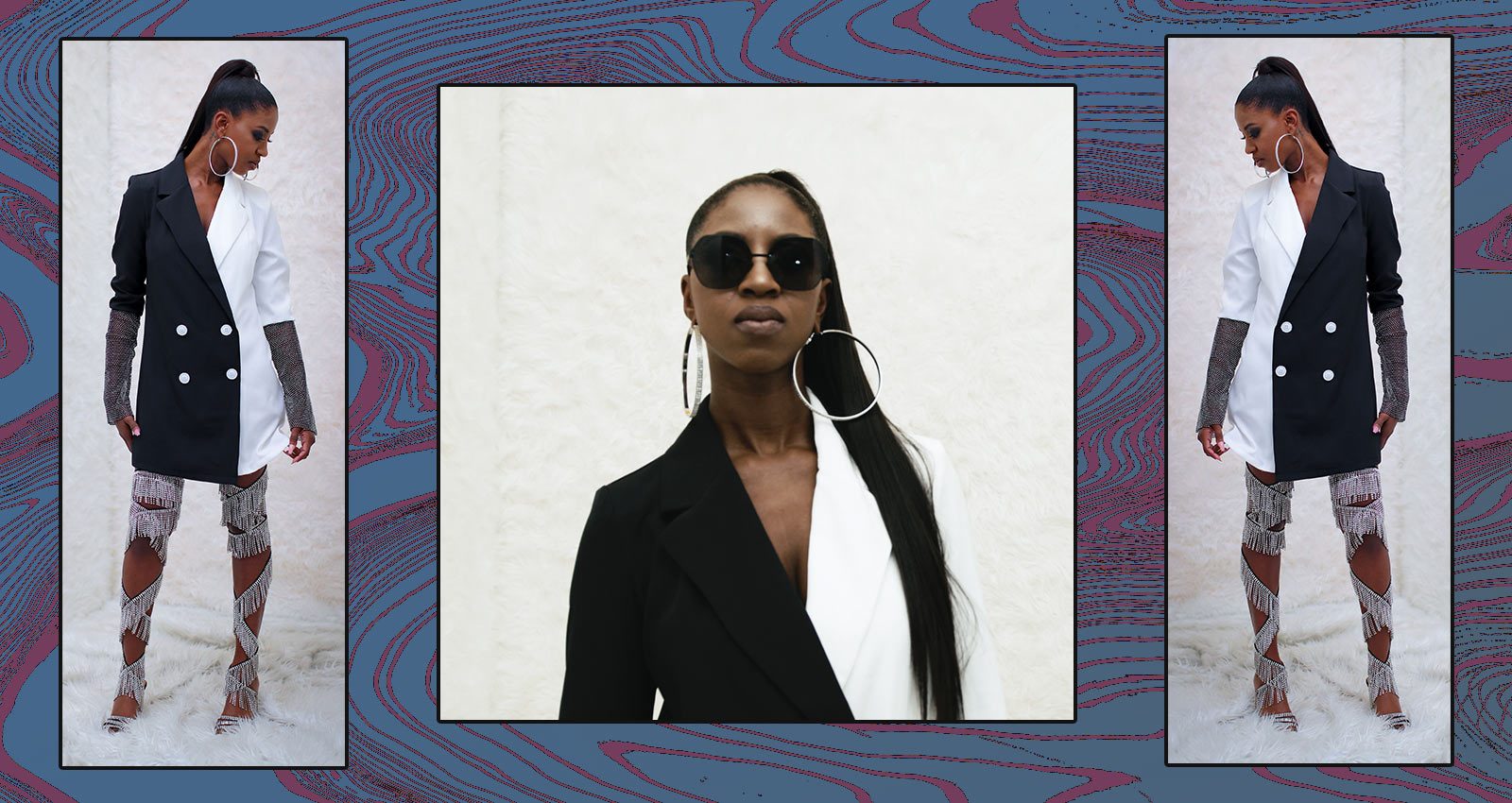 A few years back, Lyric Jones found herself mesmerized by a meme that depicted a miner digging for gold. The miner is just inches away from capturing the prize that he's worked so hard for, but abandons his mission, unable to see how just little rock he has left to dig. The meme haunted Jones for months—so much so that she references it on her 2019 album, GA$ MONEY. At the time, she'd been releasing music for five years, and had been performing for even longer, establishing relationships with rap OGs like Rah Digga. But all that work wasn't translating into financial security. So she decided that in 2019, she'd prioritize music-related educational and performance gigs over her career as an artist.
Then, in November of that year, Jones had an encounter that changed the course of her career. North Carolina rap group Little Brother, was on tour in support of their first album in nearly 10 years, and they had a show in Los Angeles. Jones was backstage when she met Phonte––one half of Little Brother, a member of the Grammy-nominated R&B duo Foreign Exchange, and an all-time great solo rapper in his own right. She'd always admired Phonte, considering him, "the blueprint of how I want to be seen in the industry" for both his musical versatility and his conceptual prowess. The two had briefly spoken online, but this was their first time meeting in person––and Phonte was just as much a fan of her as she was of him.
"He gave me this huge hug and it levitated me off the ground," Jones remembers. "We were building all night in the lobby of his hotel till the sun came up—me telling him my story, and him listening and sharing war stories of the industry. He said, 'Well Lyric, it sounds like I'm going to executive produce your next album.'" The sentiment behind that meeting, and Jones's other accomplishments that year, led to the title of her latest album, Closer Than They Appear. She'd started 2019 feeling so far from her goals, but they were actually within her reach by inches.
Merch for this release:
Vinyl LP, Compact Disc (CD), T-Shirt/Apparel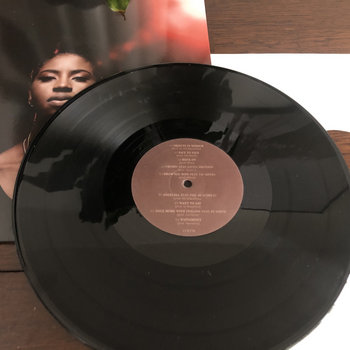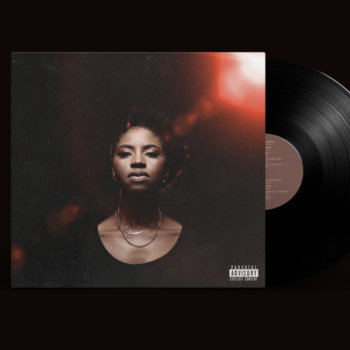 Jones was born and raised in Boston, and became interested in music around age 10 while watching teenage boys from the revered Berklee College of Music play and sing at her church. She fiddled around with her keyboard at home, started singing, and learned to play the drums. She added rapping to her repertoire in her late teens, but made it her weapon of choice after discovering that audiences were surprised and impressed by her rhymes. "The type of rhymes I was doing at age 18, people would be like 'Yo! This is a nostalgic feeling.' I was a way more seasoned musician who was younger, so people were impressed with me looking like a girl who was going to sing, but instead I was rapping like Nas at an open mic R&B and soul spot," Jones says.
She built a strong network of musicians and industry folks in Atlanta for four years before moving to Los Angeles in 2012. She began self-releasing projects like 2014's Trail Mix, 2017's GEMS From The Cubicle, and the aforementioned GA$ MONEY with the producer Nameless. She also secured other music-related hustles: She became a rap technique instructor at the Music Institute in Hollywood, and flipped that into a live event series called Bars Only, where she brought young and veteran rappers to the city to perform with a band and cipher with her students. That led to a Bars Only radio show on Dash Radio via the Beat Junkies, where she would dissect lyrics with her guests. After meeting Phonte in November, she caught a flight to Raleigh, North Carolina in February of 2020 to begin working with him on Closer.
Phonte recalls wanting to continue the creative energy that he'd channeled with Rapper Big Pooh on May The Lord Watch, Little Brother's 2019 album.
"When I finished that record, I was spent," he recalls, "and I didn't have anything else to give to myself. But I knew that I had something in the tank creatively that I could pour into someone else. With GA$ MONEY, I saw where she was trying to go. And there was a tweet she put out a long time ago—I don't think I've ever told her this. She said, 'I want to give shouts to Phonte, because on every record, he introduces you to someone else. What he's doing on his projects is curating.' That was one of the first times I saw another artist really understand what I'm about. I've always been praised for the bars, or, 'the FE shit is dope,' but I've never seen someone admire that I try to shine a light on other people. When she tweeted that, I'm like, 'She gets it.'"
Merch for this release:
Vinyl LP, Compact Disc (CD), T-Shirt/Apparel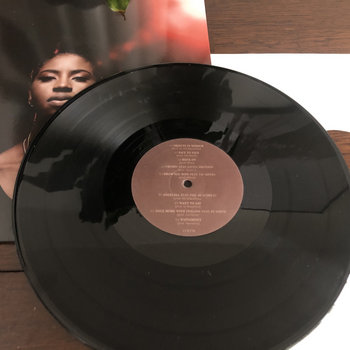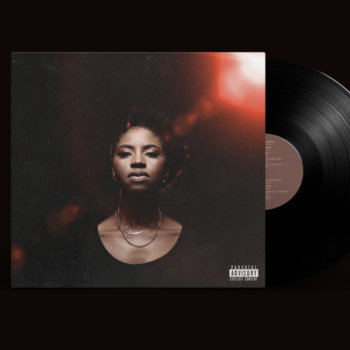 But then, the country shut down: After Jones returned to L.A., Covid-19 lockdown began. For the first few months, Jones welcomed the break, using the time to buy equipment to prep for a digital performance, and enjoying time speaking to who she refers to as "foundational elders." But by the end of April, anxiety and depression had set in: The police shootings of George Floyd and Breonna Taylor had shaken the country, and the loneliness of staying inside was getting to her.
"I was starting to feel the weight of not being able to perform, and just being stuck in the house," she says. "Now, I'm looking at my bank account. I'm somebody who likes to be on stage. It felt like I was living in a world where people were loving the TikTok world that we were in, virtual stuff. I'm like 'No, don't normalize this!' I was so scared that was going to be our future."
Fortunately, an opportunity arose to perform for NPR's Tiny Desk concert series, a longtime goal of hers. The series had transitioned to home performances, and Jones was able to exercise her creative muscles, using the equipment she'd bought that spring. "Tiny Desk revived me out of that funk," she says. After the concert went online in July, she and Phonte resumed work on the album—albeit from a distance.
The first full song she wrote was "Face To Face," which passionately recounts the despair of isolation and the fiery spirit of Black Lives Matter protests. "Harsh reminders of my race, shit, it's harder to breathe/ House arrest without the ankle brace, the fault of disease/ Which one should I be fearing most: a virus or a system?/ Corona shit ain't coming close to violence on my sistas," she raps. The song has somber subject matter, but she rhymes with force and resilience instead of defeat.
The rest of the album showcases the full range of her skills: Lyric favors bar-heavy, multisyllabic rhymes, and has a soft singing voice that sounds great over soulful, R&B-flavored production. "Rock On" builds dizzying lyrical wordplay around the word 'rock,' and "Want To Say" packs in clever references to Slick Rick, A Tribe Called Quest, and Jay-Z. On "Cruisin," she teams up with Little Brother for the group's first guest appearance since they reunited (and their first ever with a woman rapper, Lyric notes), and on "Show You How," she seduces with subtle, flirtatious lyrics before Vic Mensa enters with a more overt approach. The album ends with "Waitaminit," where Lyric sings tenderly of the vulnerability that comes with new love.
Phonte made executive decisions throughout the production, adding interludes to help the project's flow, and helped decide on guest appearances. Phonte noted the fan excitement that followed the announcement that they were collaborating on the album, and realized the high stakes that came with it: Even though there have been instances where male rappers sign women, there have been very few where veteran men are as closely involved in a woman's rap album as an executive producer.
"I told Lyric, 'I have to get this shit right. If I, as a veteran male artist, don't treat your record with the same amount of care, precision, and detail that I treat all my other records, then I've failed you. And that failure will be even more tragic when you consider the male/female dynamic," Phonte says. "So if it seems like I'm being hard on you sometimes, or it seems like I may be super critical, it's only because I want it to shine in the best light. I wouldn't ask you to do anything on this record that I would not do, or have not done for any of my own records.'"
One moment where that gender dynamic comes into sharp relief is on "Show You How." Phonte originally planned to rap on the song, but he decided not to, because he didn't want listeners to assume a romantic situation between himself and Jones. Jones suggested Mensa instead, and Phonte agreed.
Merch for this release:
Vinyl LP, Compact Disc (CD), T-Shirt/Apparel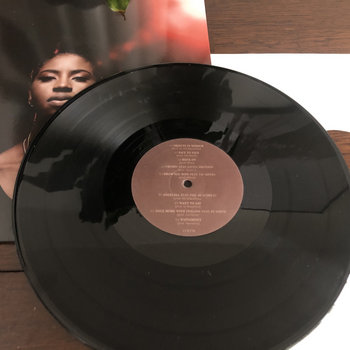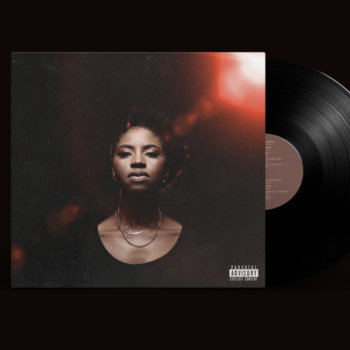 "When you're dealing with the power dynamic of an established Black male artist working with a rising, up-and-coming female artist, all of that comes into play," Phonte says. "It becomes even more about optics, and people start to assume things. With that track, the subject matter was shit-talking and sexy. There's another dynamic because it's a rap song—I've done tons of singing songs with female artists, and when you're singing, it has a different effect. People don't read anything into it. But with rapping, there's always the assumption that whatever you're rapping is the truth."
And while much as been written about the way the rap game is expanding to include more women, Jones isn't impressed. She can appreciate the talent, but doesn't see many changes in the industry as a whole.
"It feels like a lot of women are getting a lot of love, but it's very one-dimensional as far as the content," Jones says. She praises the diverse styles of artists like Eve, Lil Kim, Missy Elliott, Angie Martinez, Da Brat, and Left Eye, who she listened to when she was growing up in the '90s and '00s. "There was room for everyone. [Now] it's super this way and or super the other way, and everything in the middle is considered automatically underground. There's no reason for there to be that much talent, but there's only five [women] in the discussion."
Now Jones is beginning to enter the discussion herself with Closer Than They Appear. The album has been her most successful, landing the artist her most expansive press run yet and getting her music played by the legendary DJ Jazzy Jeff. Just when she was about to drop her pickaxe, Jones kept digging and discovered gold.