FEATURES
Lucy Dacus Brings It All Back Home
By Hilary Saunders · September 02, 2016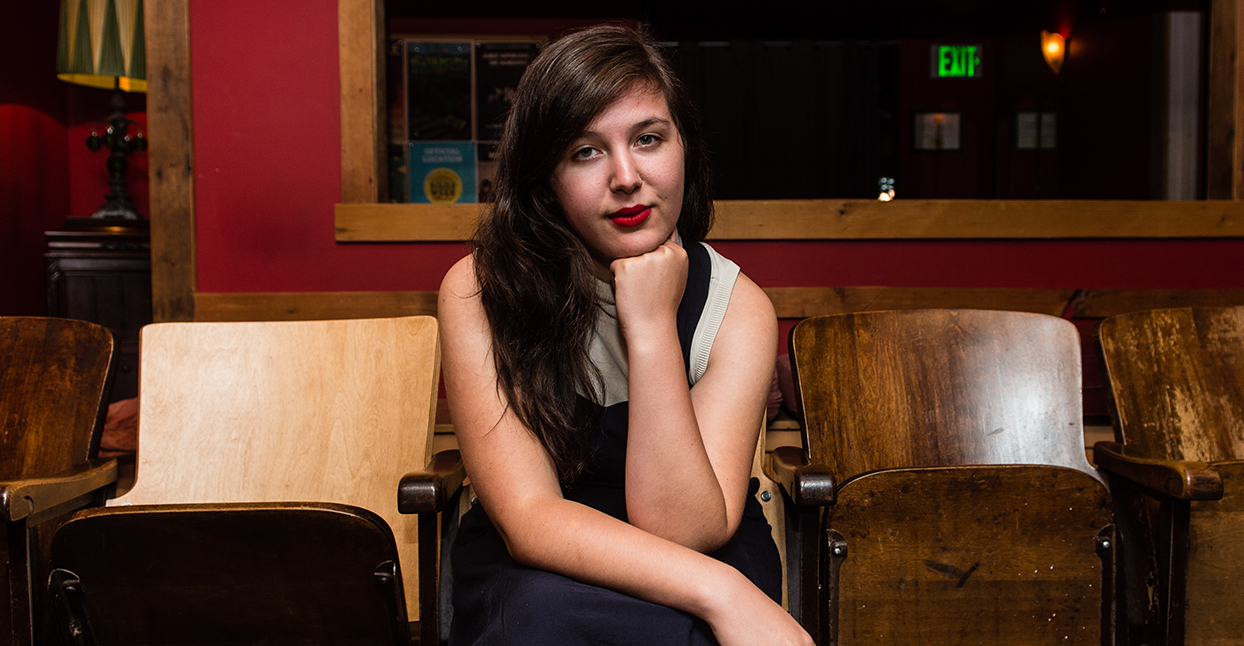 Back in March, when Lucy Dacus and her band passed through Boise, Idaho to play the opening night of Treefort Music Festival, every single member of the group—rolling four deep—wore shirts and caps that bore a variation on their home state's motto: "Virginia Is For (Music) Lovers." Before their set, they had stopped in Bleubird, locally considered Boise's best sandwich shop, and while they waited in a line that stretched out the door, Dacus and the boys chatted eagerly and earnestly with those around them—especially if they asked about their shirts.
Four months later at the Harrison Street Café, one of her favorite sandwich shops in her hometown of Richmond, Virginia, Dacus remembers the festival fondly. Her debut album No Burden had only been out for about a month at the time, courtesy of Richmond indie EggHunt Records, and Boise was the farthest west the band had ever performed.
A lot has changed since then. Dacus has toured with indie-rock darlings like The Decemberists and Lord Huron, and impressed festival audiences at South by Southwest and Lollapalooza. On September 9, Matador Records will re-release No Burden, with the hopes that its eight songs will catapult the 21-year-old further into the scene's fickle mainstream.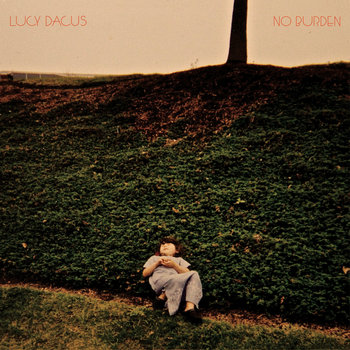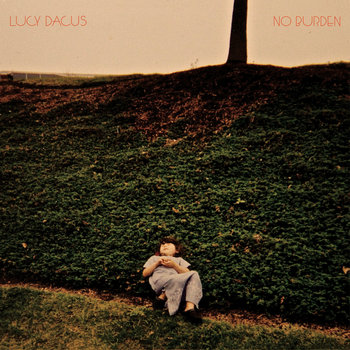 .
00:10 / 00:58
Merch for this release:
Vinyl LP, Compact Disc (CD)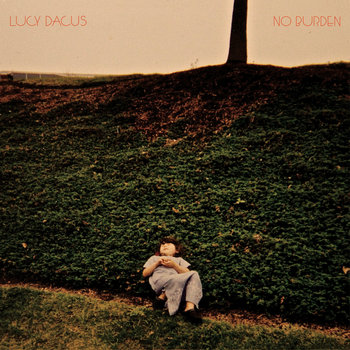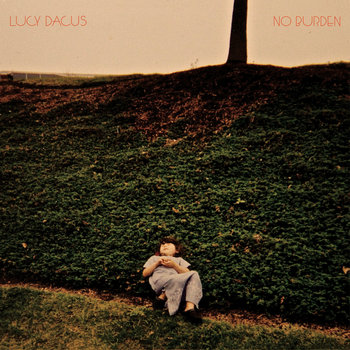 Comprised of Dacus' first recorded works, No Burden showcases the singer/songwriter at her most revealing. Her contralto, which she manipulates from a whisper to a cry, conveys both self-awareness and self-deprecation. Meanwhile, the band, comprised of a traditional guitar-bass-drums set-up, stretches its volume and dynamics to parallel extremes, allowing Dacus to transform from demure chanteuse to rock band leader—sometimes even within the same song. Case in point: on lead single "I Don't Want To Be Funny Anymore," Dacus laments "being the odd man out" and "being the biggest fan," right before the song erupts into a guttural roar. The album's seven-and-a-half-minute centerpiece, "Map On A Wall" opens with Dacus acknowledging her physical flaws and begging, "Oh please, don't make fun of me / of my crooked smile and my crowded teeth / of my pigeon feet, of my knobby knees," but the song eventually builds to a tense crescendo, Dacus repeating similar lyrics with more force and tenacity.
Sitting in a corner booth upstairs in the café, Dacus explains, "I make an effort to voice what I'm most sensitive about, because I know everyone else feels that way, too. The biggest hold-up, when it comes to insecurity, is when you think you're alone in it. When you realize that you're not, it's easier to deal with. It's just that somebody has to be the first person to break the ice of internal anxiety."
Dacus grew up in Richmond's neighboring town of Mechanicsville (its most famous export is Jason Mraz). She didn't necessarily suffer from "extreme internal anxiety," but she did drift in and out of the precarious social structures of the popular crowd in elementary and middle school. By the time she got to high school—the prestigious Maggie L. Walker Governor's School, which is coincidentally located just down the street from the Harrison Street Café—she had found like-minded creative friends, and Richmond started to feel more like a home.
Although Dacus initially enrolled at Virginia Commonwealth University—also located near the café—to study film, she left after her second semester sophomore year to travel in Europe. Before leaving the country, she recorded what would become No Burden to help out now-bandmate Jacob Blizard on one of his college recording finals at Oberlin. It never occurred to either of them to release the recordings. "We were just going to put it on Bandcamp for our friends and family to see," she says. "It's the only accessible place for start up musicians to put their work."
When Dacus returned, EggHunt Records' co-founder Adam Henceroth saw her opening for his label's own signees, Manatree. As Henceroth remembers, he only intended to watch Dacus for a few minutes.
"I sat in the front row like, 'Hey lemme catch a few seconds of this before I meet this other guy backstage.' Well, I forgot about whatever I was doing. Forty minutes later after being glued to her set, I was speechless," he says. "The thing about Lucy is that, literally within 60 seconds of listening to her, you're immediately drawn into her world. You're caught in a tractor beam of sorts. She hits you square in the head and speaks to your heart."
Both in person and on No Burden, Dacus radiates that emotional authenticity that Henceroth describes. Part of that stems from her Richmond upbringing—specifically, the fact that Dacus was adopted. That fact is a bit oblique on the record; she never sings about her experience directly. But the lessons she learned reveal themselves in certain places—the album title itself is a reminder that we are not a duty to those who love us. They reflect Dacus' desire to seek meaningful connections, especially when we are at our most vulnerable.
"[Adoption has] totally impacted what I write, because one of first things I learned as a philosophy was that life is worthwhile," She says, "So much so that a bunch of people had to sacrifice a lot so that I would have one. As a four-year-old, that's what I already knew."
The most impressive element of Dacus' debut is that while so much of No Burden resulted from growing up in Richmond, its messages transcend the city that raised her and embraced her. And everyone from EggHunt to Matador to the fans she's gained in the meteoric past nine months seem to realize it. "It's real cool how Lucy has seemed to stay true to her roots," says Henceroth. "She talks about Virginia a lot, and she never had any obligation to include [EggHunt] in her story, but she did. She comes across as really honest. You can hear it in her music. There's no pretense. She's not trying to be something she's not. It's all coming from her. That's the magical part of it."
—Hilary Saunders