FEATURES
What's Your Day Job?: Locrian
By Michael Berdan · August 22, 2016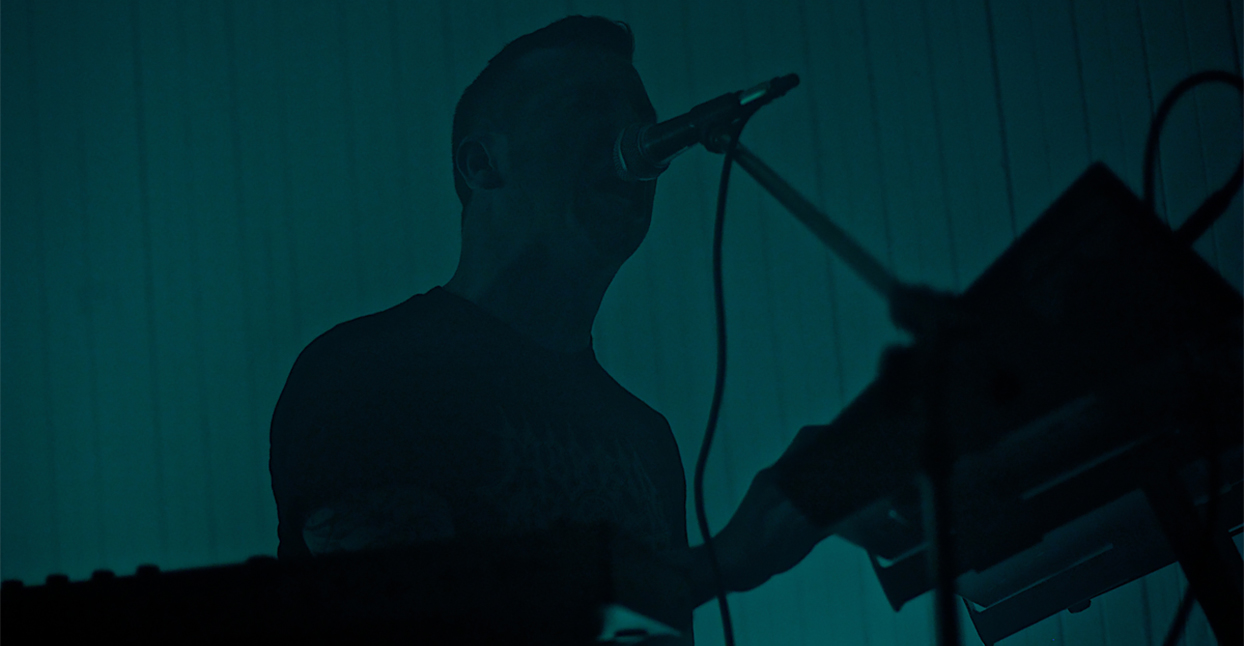 To call Terence Hannum "prolific" or a "polymath" is like calling a hurricane "windy." Although best known as a founder of the acclaimed avant black metal band Locrian, Terence has released several well-received albums of soundscapes under his own name, and is also a member of the newly-minted synth outfit The Holy Circle.
An accomplished visual artist, his work has been displayed in galleries around the world in both solo exhibitions and group shows. On top of that, Terence's zines and art books reside in the permanent collections of multiple universities and other institutions. Recently, he's made strides into the literary world with the publication of his first work of fiction, a novella titled "Beneath The Remains," released to acclaim.
Merch for this release:
Compact Disc (CD)
Staying consistent within a body of work such as this would be a tremendous undertaking for anyone, let alone a happily married father of two with a full-time job. For the better part of two decades, Terence has been working as a college professor of art, first in Chicago and, for the past few years, outside of Baltimore. As daunting as it must be to balance such a wealthy creative life with the responsibilities of work and family, Terence seems to hold it together with unparalleled elegance and grace. Like only the most disciplined individuals can, he makes what would send most of us into an anxiety-riddled state of shock look easy.
We caught up with Terence to talk about life, music, art, and how he holds it all together.
What did your life look like when you started Locrian? Were you in school, or had you already joined the workforce? 
I started Locrian with Andre [Foisy] while I was an adjunct professor at a few colleges and universities and a visual artist in Chicago, both of us had moved to Chicago for graduate school. He went to University of Chicago for Anthropology and I went to the School of the Art Institute of Chicago for my MFA. My wife Erica and I had a band called Unlucky Atlas, and Andre joined it. But it died a natural death and Locrian kind of just took on its own life. In 2009, Steven Hess joined us on drums. It's been this gradual build, I think.
You are a very active artist in multiple mediums. Can you explain and put into context your current projects?
I am a visual artist, and most of my work actually centers around music. I make abstract collages using audio cassette tape, and am working on a series using 2″ tape. I adhere the tape, but also peel it off and leaving behind the ferric magnetic dust. This interest in audio tape as an art material really did come out of Locrian and [our] use of a lot of analog gear, like tape echoes and synths. As a band, Locrian has a lot of work to do to make it run, and we do a lot of it on our own—it may seem like we quiet down but we probably work every day in some small capacity. Relapse [their label —ed.] helps out a lot too.
I also record solo, more kind of minimal synth/vocal drone pieces. Over a year ago I started The Holy Circle with my wife Erica and our friend Nathan Jurgenson on drums, that is more of a synthpop/shoegaze band. It was kind of born out of a necessity. There were these tracks I was working on that weren't quite Locrian, and weren't solo things.
Finally, I write, so I tend to write art reviews for a few regional outlets. But I also write fiction and just published my first novella Beneath the Remains. Beneath the Remains is set in the '90s, and focuses on two brothers who moved to Florida; one goes missing, leaving the youngest to search for him on his BMX. It's death-metal noir or something. And I have a short story titled "The Hunter" appearing in a horror collection, Turn to Ash. It's a lot, but I don't know any other way.
Outside of your creative pursuits, what do you do for a living? How did you get started in your field?
I am an Assistant Professor of Art at Stevenson University outside Baltimore, and I coordinate the Foundations program, so—essentially, me and my faculty are the gateway for freshmen and transfer students for their first year, just to get them acclimated to the rigors of our program. I've been at Stevenson for going on five years. But I taught for almost a decade as an adjunct. When I got my MFA in the early 2000s, I think the art market was in a different place. I had some friends who really did well with art sales, but I always knew I enjoyed teaching, and I really enjoyed being in academia. So after I finished school, I started teaching courses. I kind of always got offered first and second year courses, and realized I liked it; my teaching has improved a lot too. I think, for an artist or designer, that first year can really help your career; whether it's having a good practice or just realizing maybe you want something else or be more specific.
What level of responsibility did you have in your career when Locrian started? How has this changed over time?
When Locrian started, I was an adjunct professor, and even once worked staff in a pretty cool Interactive/Gaming Department. But I knew I wanted to teach full time and do more with fine art. Being an adjunct can be really helpful; you can be more flexible to tour or gig, but it is also insanely stressful. You can have classes taken from you and also just kind of get overlooked. Suddenly, you had a semester figured out, and then you just lost a third of your income if a class doesn't fill; the summers and winter can be a bit brutal. So I moved to Baltimore for this professorship at Stevenson University. It has made it very challenging to be in Locrian, since I am 12 hours away from Chicago. But we've done a good job I think. Nothing some schedules can't line up.
You play in the Holy Circle with your wife, Erica. How, if at all, is your dynamic when playing music together different from how [your relationship] is in everyday life? Is it easier communicating on a creative level because of your deeper connection as a couple?
Well, I think being in any relationship requires you to be sensitive to your partner's needs. I knew that Erica really missed playing music and writing after Unlucky Atlas. She was able to sing on the last Locrian record, but they were on tracks we had essentially finished up. So after she finished graduate school and we had our kids—we have two kids; Eliot-Anne is 7 and Edwin is 4—I could tell it was this thing she needed. I mean I get it—I need it too, to play music. So I had these song sketches that weren't really solo or Locrian material, and we decided to start The Holy Circle. Nathan heard the tracks we did as demos and offered to drum. I think it has honestly made us have a better relationship; we have to communicate differently on something creative and compromise, find our vision. It's different than sitting down and doing the bills. It's creative, and I met Erica in college doing theatre, so our relationship has always kind of been in the arts and obsessed with music and art.
How do you balance the amount of time it takes to fulfill your creative endeavors with your responsibilities at home and at work?
I'm a terrible planner, but communication is key. Keeping a good calendar. Making sure everyone knows everything; group e-mails, Google Docs, etc. Be honest with your bandmates. Look for the work breaks—like, summer is a nice break to try and plan, so is the winter break. That's pretty much what I have. With Locrian, since we're all in different cities now, we always build in a day to practice, or write in our rider that we get a full soundcheck on tour or before we record. It works out. We're writing our next record now, so it's a process. You learn as you go.
Merch for this release:
Compact Disc (CD)
Have you ever had to pass over artistic opportunities because of the more practical commitments that come with a career and family?
Of course, but who hasn't? In Locrian, we've always felt that if one thing didn't work out, it would get offered again. I used to stress about it big time when we started and really sweat, like, not playing one show, or doing some split tape or whatever. But I think as you grow up and play more, you realize one show doesn't make or break anyone. You have stay true to your vision and yourself. I try and be committed to being a good dad and husband so I know my priorities but also, I've been playing music for 25 years of my life in different capacities, so I'm not going anywhere. I have no delusions of success. It's a steady march.
As you continue to gain critical artistic success and your personal, full-time life at home expands, how often does one take priority over the other?
Of course my job is important to me, but the beauty of teaching is that there's a certain expectation that my art practice remains intact, or that I publish. Which is what I want to do anyway. I enjoy how that all folds in together. I make art, and my art is tangentially about music. It's also really formal, but I feel fortunate that they all link up. With playing music, it is a bit more complicated. But since, with Locrian, we're so spread out, it kind of works with everyone's schedules. Plus, we've been a band for 10 years, and we actually like each other as people and friends. But, again, I get a few months to really create in my schedule with my job.
How has the idea of living the life of a creative individual changed over time? Do you want different things out of the experience of making music now than you did when you first started?
I think when I started, there was a sense of the early '90s music underground. I was 12 when I started my first band in 1991, so a fairly obscure heavy band could somehow be on MTV. So, when I got into it, I didn't quite understand the dynamics of, say, a band I picked up on Geffen versus a tape on Sub Pop or Dischord. Or that Morbid Angel's "Covenant" was huge. I had no idea. I thought I was the only person who was into it. Like, the context was skewed and kind of abstract.
For me, it isn't, like, a dream to be a performer—it's a compulsion. I don't know any better. I always write stuff. I can't help it. I've realized that a part of who I am is a musician. Maybe five years ago I used to pack up all my synths after tour or whatever, but now I leave them out. Snippets are always kind of floating in my head. I just try and write it down or record it and decide if it is more something that I'll bring to Locrian or The Holy Circle or use for a solo thing.
When I was a teenager, I just wanted everything to be extreme. I wanted to push myself. So I would search out anything on the edges which really opened my mind, but also showed me you can do things your own way. That it's a craft—you're building something, and people are really slow to pick up on good things. Stay focused and work. Don't stop for good press or bad press.
Do you feel like there is a misconception among casual music fans about what the life of a working musician actually is?
Totally. I think it's on so many levels—from where music comes from, how much work in a band it takes to get out sounds you all agree on, to just the day in and day out of practicing, recording and touring. There are weeks or months where it looks like you do nothing, but you're making something just for you and a few people. Or how something you made that is terrible or embarrassing actually taught you a lot about rhythm or melody. I don't know, it's kind of beautiful in a way. I mean music should be this thing that is somewhat ineffable, like—here are these cretins, and look at this thing they made. It only lasted this long, but that track or album or live set blew me away. How'd they do it? Fans probably shouldn't know. The mystery is good sometimes. Sometimes I love the behind-the-scenes stuff, but sometimes I wish I didn't know. I don't need all the hagiography. Sometimes amazing things are made by very boring people and amazing people make incredibly boring music. I can't exactly explain it.
Have you ever considered the idea of pursuing music on a full-time basis? What circumstances would have to be present in order for you to drop everything and solely concentrate on your bands?
Not really. That's a tough question, isn't it? I mean, Locrian is absolutely an acquired taste. The Holy Circle is way more pop, but in both instances, I think it would take some other financial considerations to work. And again, I have a lot of interests—I don't know if I'd feel fulfilled in that either.
Merch for this release:
Compact Disc (CD)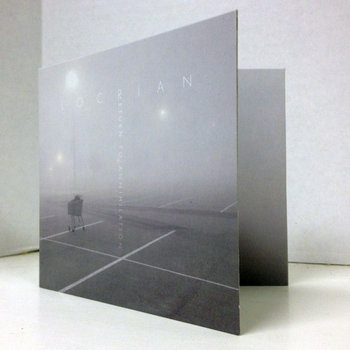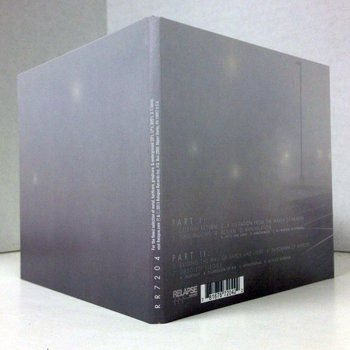 Considering all of the roadblocks and headaches, do you feel like this is all worth it?
Absolutely. I wouldn't trade it for anything. I mean, you play the show or make this record, and it's surprising or shocking that one day there wasn't anything and then you made a record. Or one day [there were] these people that never saw you—and then for that brief moment you played and you were both, for that moment, right there. Or you're somewhere in some city, and someone you don't know recognizes you, and compliments this thing you made. It meant something to them. It's great. And you know, my kids love music. They make these different bands all the time. And it's neat to see how, on one hand, they will be like, 'When do so-and-so's parents go to band practice?' And we explain, 'Not everyone is in a band.' But on the other hand, the musicians they meet, who come over, or who we hang out with in Baltimore—they just have no sense of scale. They're like 'When is Sia coming over for the BBQ?' In that sense, it's worth it—for my kids to just think music is this great thing, that parents make music, that artists are people. Yeah, it's worth it.
—Michael Berdan