FEATURES
Little Simz Keeps Her Head While Navigating "Wonderland"
By Christina Lee · Photos by Ralston Smith · December 05, 2017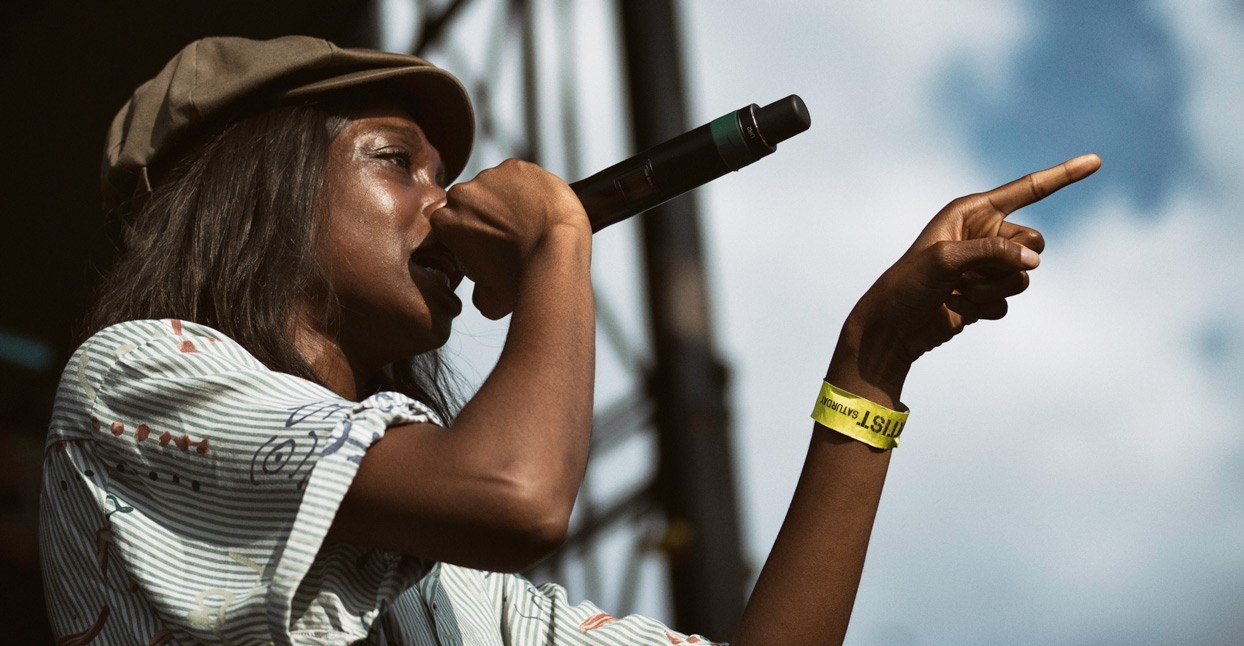 Ever since she was a little girl, Little Simz has been pushing herself to newer and greater heights. The North Londoner started rapping when she was just 11 years old, long before she ever appeared on the BBC children's adventure series Spirit Warriors. Her very first song was called "Achieve Achieve Achieve"—as in, what she rightly believed that she could do. The fiery, precocious Simz also remixed Kendrick Lamar's "Cartoons & Cereal," for which he called her "the illest doing it right now." Her discography plays out like a coming-of-age story, where her biggest adversaries are the societal expectations she faces as a Black female rapper. "I'm a king / Yeah I said it, who can tell me different," she rapped in 2014. "I am not a female rapper, call me that and I won't listen / They think I'm killing shit, I ain't even started my mission."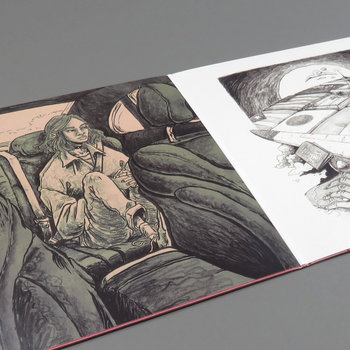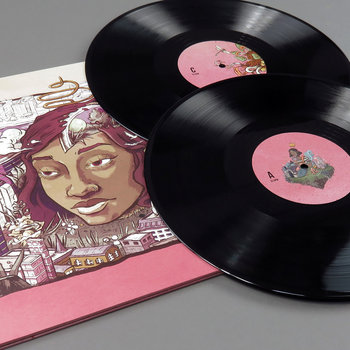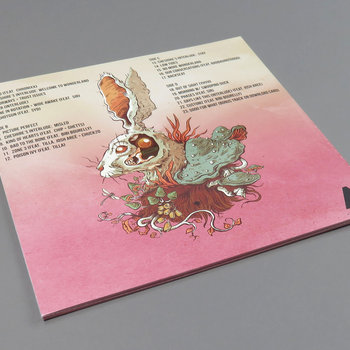 .
00:10 / 00:58
Merch for this release:
2 x Vinyl LP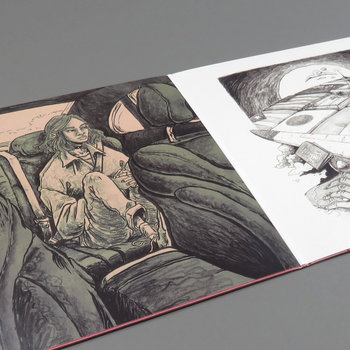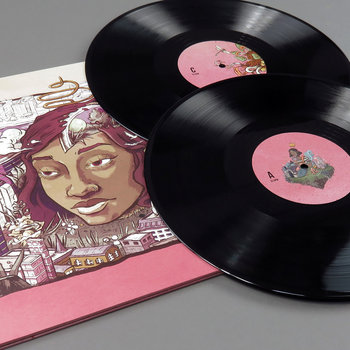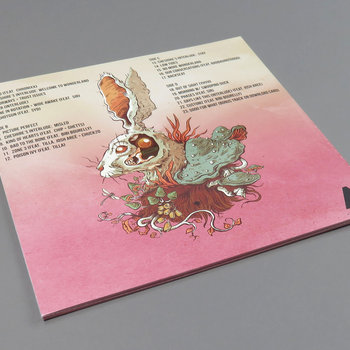 Simz has since turned what was once a passion into her livelihood; she's already released 11 albums, singles, and EPs, and rejected the majors in favor of founding her own label, Age 101, in 2015. But as she entered her 20s and began working on her sophomore album Stillness in Wonderland, Simz changed. The more recognition she received, the more she worried she wouldn't meet her own—or anyone else's—growing expectations. "The one emotion that helped me start [Stillness] was fear," she says. "The fear of letting people down." 
Stillness is a concept record that opens here on Earth, in our present moment—decades after America's civil rights movement, but at a time when police brutality is still a grave concern. "I'm not half the woman Maya was / Still, I hear the voice of Nina guiding us," Simz raps, referencing both Maya Angelou and Nina Simone. In the second track, a disembodied voice instructs our weary hero to "follow the white rabbit," and she escapes reality, disappearing into a fantasy world. Simz had already begun writing and recording Stillness—on which she raps, produces, and plays some instruments—when she caught the Disney adaptation of Alice in Wonderland on TV. When she saw Alice, and the way she navigated uncertainty, Simz saw herself staring back. On her 2015 debut A Curious Tale of Trials + Persons, the music industry is her biggest challenge. ("This the type of music that ain't never going to sell? / Well, what if I prove you wrong?" she raps on "Wings.") On Stillness, life—including that same industry—is her Wonderland.
A motley crew of musicians, like longtime producer Josh Arcé and Rihanna songwriter Bibi Bourelly, helped build Simz's universe, constructing a heady mix of prog rock, electronica, jazz, and '90s R&B. Throughout the album, Simz is tempted. On "Picture Perfect," "finer things and Italian meals" persuade her to abandon her mission. Her free-associated lyrics about love, and her life as a self-described "black sheep," eventually lead her to regain consciousness, which is signaled by the sound of an alarm clock. "White rabbits are everywhere," Simz concludes, "but you should come follow me."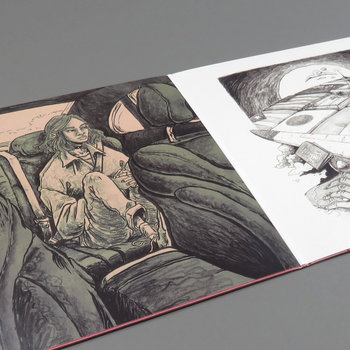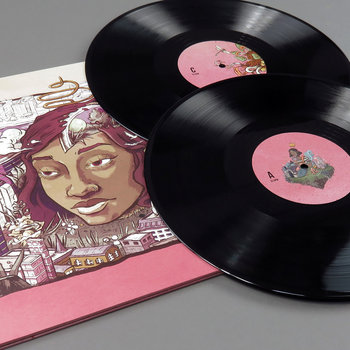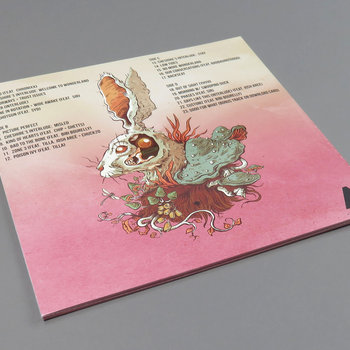 .
00:10 / 00:58
Merch for this release:
2 x Vinyl LP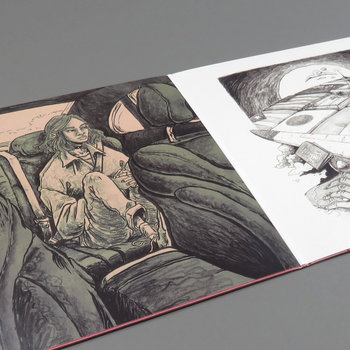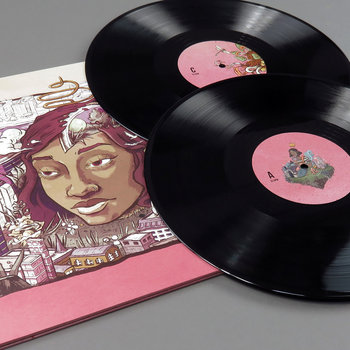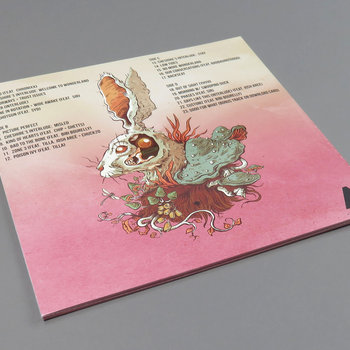 "As much as I know what I want to do in life, and who I want to be, and who I've become, it's not happening the way I thought it would," Simz says. "I'm starting to realize that sometimes life doesn't care about your plans."
That truth is why, as the album title indicates, Simz's end goal is stillness—a meditative state. She has long considered herself an introvert. "I've always been like that, from when I was young. I love being social and enjoying people's company, but I prefer to be in my own space. I like to float, and I like to wander," she says. As someone who just toured with recent collaborators Gorillaz, and who would work on Stillness during Uber rides, Simz is the rare rapper who openly relishes in quieter moments. She steals them whenever she can—sometimes, it's the moment she gets offstage. "No one can find me for 10 minutes, because I just need to digest and take things in and make sure I'm good," she says. 
But for all her fretting over the stakes, Simz realizes that she isn't actually alone. Going into Stillness, Simz sat down with her collaborators and explained her vision for the record. She told them the way she wanted to depict herself being transported to Wonderland, but allowed them to interpret that in whatever way they saw fit. "I'm trusting your creativity," she would say. But Simz found that she barely had to explain herself. "They all just kind of got it," she says. "So, as much as I felt like this was my story, the message is universal. Everyone who I worked with, I guess, felt like they had a bit of Alice in them."
-Christina Lee