FEATURES
Lisel and the Humanity of Auto-Tune
By Vanessa Ague · Photos by Tonje Thielsen · February 24, 2023
"I have a new way of expressing myself," Eliza Bagg, aka Lisel, says of her hybrid vocal instrument. "My voice becomes something that I still have that's still coming from my impulses, but is conceptually larger than what I can just physically produce." Using Auto-Tune and delay, Bagg transforms her voice into something otherworldly. The sound isn't robotic or stilted—it's a shimmering, expanded version of what's already there.
Patterns for Auto-Tuned Voices and Delay puts the Los Angeles-based artist's instrument on display, and draws on her career performing and composing classical and pop music as well as her recent electronic work with friend and percussionist Booker Stardrum. Her compositions blend the melismatic sound and spirituality of Renaissance polyphony—a type of music featuring two independent melodies—and the process-centered work of minimalist composers like Philip Glass to create a sound that feels both ancient and modern; chrome-tinted harmonies woven together to form intricate latticeworks.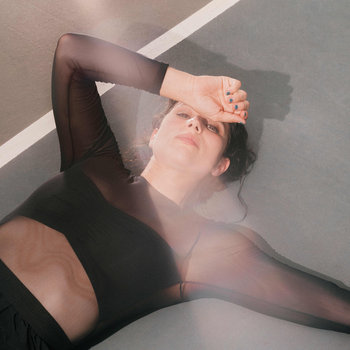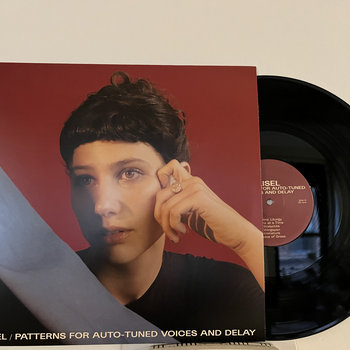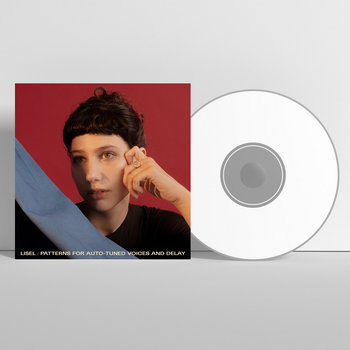 .
00:10 / 00:58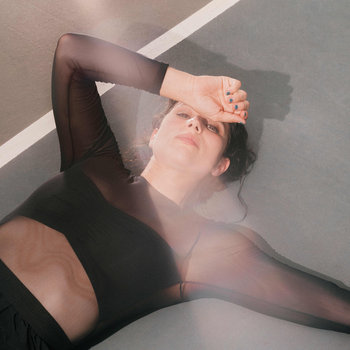 Merch for this release:
Vinyl LP, Compact Disc (CD)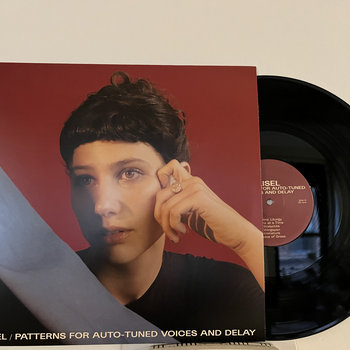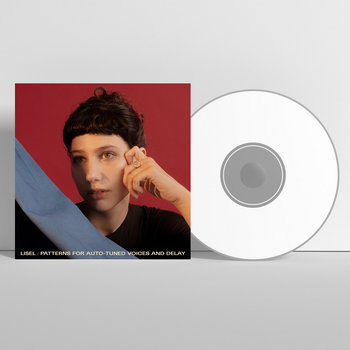 Bagg's early training was in classical music, where she learned how to play violin and sing. When she got to college, she started branching out, joining a folk band and, later, a synth pop band called Pavo Pavo. Even while working in projects like these, she maintained an avid career performing minimalist, contemporary classical, and new music.
Her work as Lisel has emerged as one of her most intuitive practices. Bagg remembers giving an improvisatory performance with violinist Pekka Kuusisto at the Los Angeles Philharmonic. The concert was a milestone for her—it came in the midst of a series of solo works she was presenting with the orchestra—which was already quite nerve-wracking. Bagg came to the event with just her voice and her Auto-Tune and delay plugins, looking to create melodies with the system in real time. As she played, she found a new confidence. "I felt so empowered and freed in that moment in a way that I wouldn't have felt that I think if I just had a microphone, or even just nothing," she says. "It felt like a part of my body…[it] actually made me more fully able to be myself than I am with just my voice."
To create Patterns for Auto-Tuned Voices and Delay, Bagg again turned to improvisation. She developed the material throughout the summer of 2021 during a period of regimented practice: Every day, she would improvise on her instrument, following her voice wherever it wanted to go. Many of the melodies she created drew from her love for Renaissance polyphony, especially the practice's openness and spirituality. As she improvised, she discovered patterns emerging; later she honed them, creating iterative rhythms from her favorite gestures.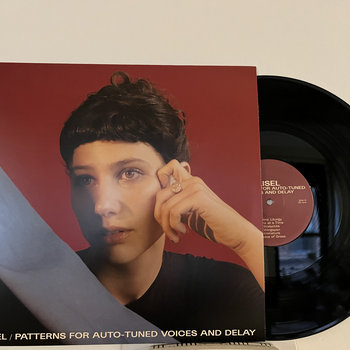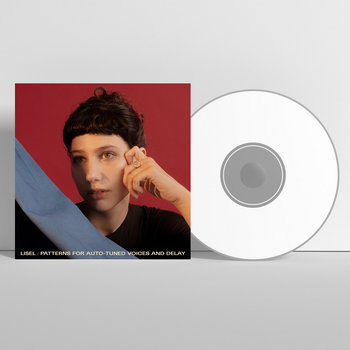 .
00:10 / 00:58
Merch for this release:
Vinyl LP, Compact Disc (CD)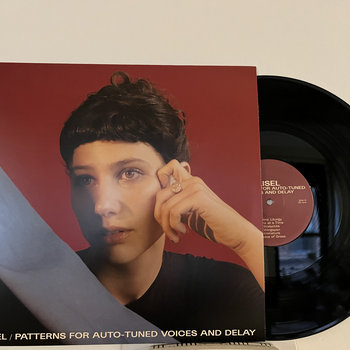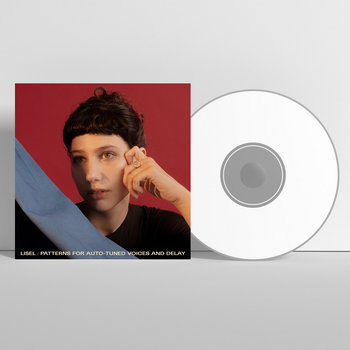 As Bagg worked, she focused on making music that felt good in her body, not what was right or wrong in terms of music theory. "I got interested in the intuitive relationship I developed in engaging with specific plugins…how my voice fits into it and around it," she says. She also focused on process, on watching patterns develop as she sang. In the classically minimalist sense, Bagg's compositions center the idea of watching small phrases expand into sonic quilts, finding a trance (the album's to-the-point title is an ode to classical minimalism, too); in a metaphorical way, it explores the process of melding technology and humanity, of finding your voice somewhere between the two.
If it all sounds a little science fiction, that's because sci-fi is one of Bagg's primary influences. She often wonders how the "end times" already manifest in our lives and how much we really need technology to live today. (Case in point: our interview wouldn't have been possible without Zoom.) Those questions run as a throughline across her musical practice, and exploring the dialogue between her voice and her plugins allows her to get even deeper into the questions around it. With Patterns for Auto-Tuned Voices and Delay, Bagg examines every angle of her hybrid instrument, searching for ways to show that its glimmering, futuristic sound isn't all robotic. "My interest isn't in making me sound less human," Bagg says. "It's in investigating how our relationship to technology is actually very human."