FEATURES
French Trio Liquid Flesh Recaptures The Fun Of B-Movie Cinema and Early Death Metal
By Saby Reyes-Kulkarni · October 06, 2020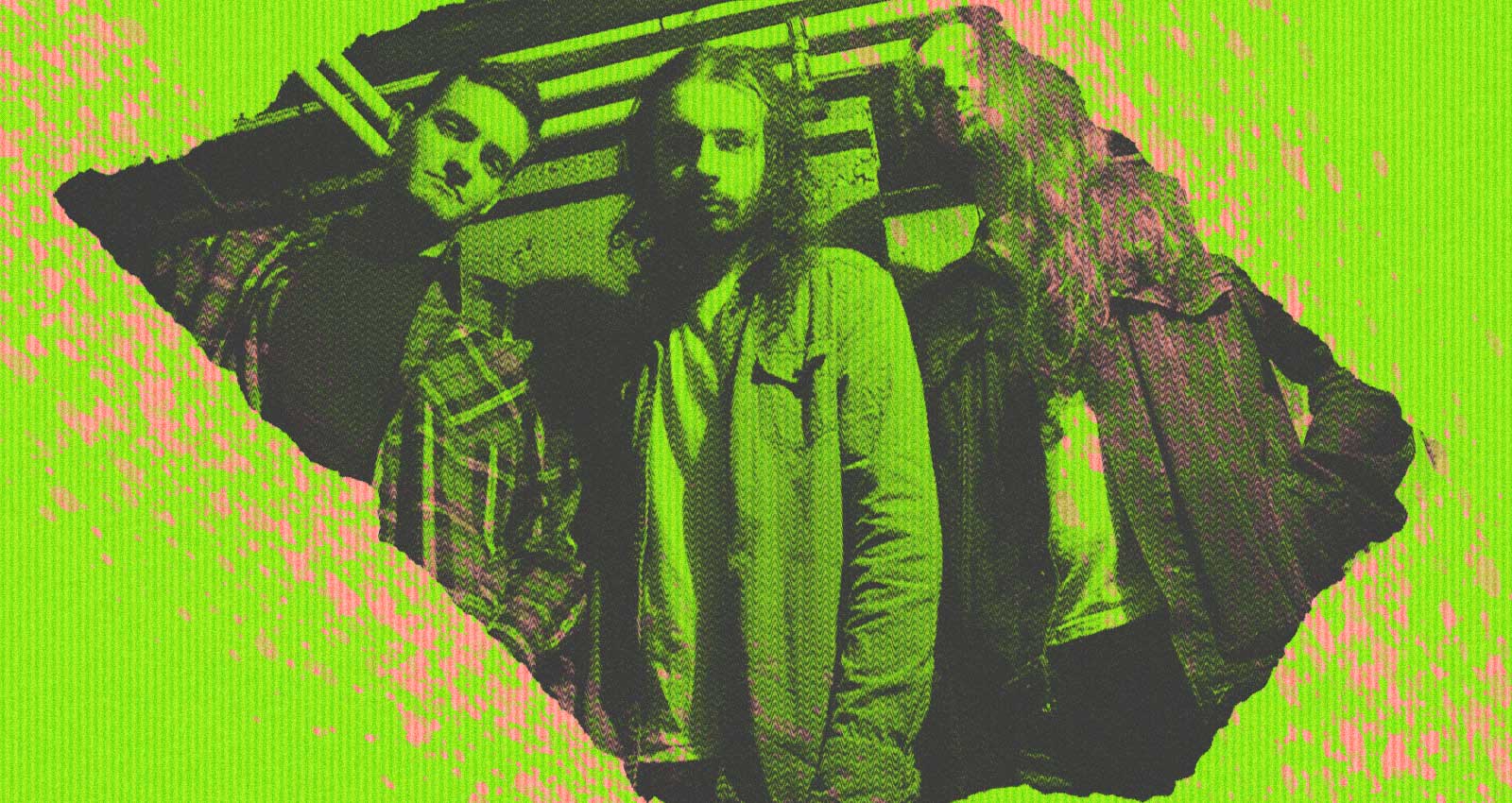 To hear the members of Liquid Flesh tell it, you'd think they started the band merely as an excuse to go out to bars. The idea, guitarist Luc Messina admits with a chuckle, was to play straightforward death metal riffs that Messina (aka Gastric Luke) and his bandmates would still be able to execute after a few beers. With that in mind, one glimpse at the cover of their new album Chair Liquide makes it screamingly obvious that Liquid Flesh aren't likely to draw accusations of taking themselves too seriously anytime soon. The cover art, an acrylic painting by Messina, depicts a cartoon-like scene of a man's face melting outside the marquee of a movie theater, which effectively spells out the band's sense of allegiance with the campy aesthetic of low-budget horror films.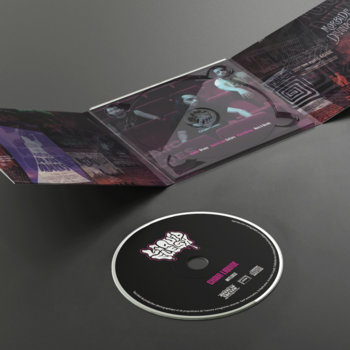 .
00:10 / 00:58
Merch for this release:
Cassette, Compact Disc (CD)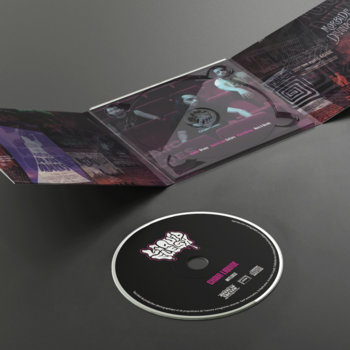 Like countless death metal bands before them, Messina and company, who hail from Grenoble, a city located in the French Alps, would prefer that the audience judges this book by its proverbial cover. Still, it would be inaccurate to view Liquid Flesh as a bunch of goofs reveling in the barbaric simplicity of their music. As it turns out, what this band considers "simple" doesn't quite translate to "easy." Album opener "Vide-Ordures ('Garbage Life')" contains a seemingly endless sequence of stutter-stops and tempo changes that require more than a little precision to sustain over the song's six-minute runtime. That's because Messina, his brother Thomas Messina (Glaviar) on drums, and bassist/vocalist Paul Brousse (Putrid Bruce), all came to Liquid Flesh after honing their respective chops in overtly technical projects like Demenseed, which includes both Messina brothers, and Epitaphe, which features Brousse on vocals.
"Our other bands are more progressive and more intellectual," explains Brousse. "There are concept albums and that kind of thing," he says. What are death metal musicians to do when they're looking to let off a little steam? Apparently, the answer is: play more death metal, only with a lighthearted twist. Modeled in the spirit of '80s genre pioneers like Entombed, Autopsy, and thrash giants Celtic Frost, it's easy to see why the Liquid Flesh sound gives Brousse and the Messina brothers freedom to indulge in a kind of exuberance they weren't being afforded elsewhere. Early death metal was characterized by a feral energy that owed as much to punk as it did to metal.
Additionally, Brousse and Messina, ardent cinephiles, have long been fans of the film genre known in France as nanar, which translates roughly as "so bad it's good." Brousse, who sings predominantly in French, drew inspiration from the low-quality French-language overdubbing of American, British, and Italian horror films that, of course, adds an unintentionally comical element to already-questionable production values. Still, the band appreciates the creativity in those films from more than just an ironic perspective.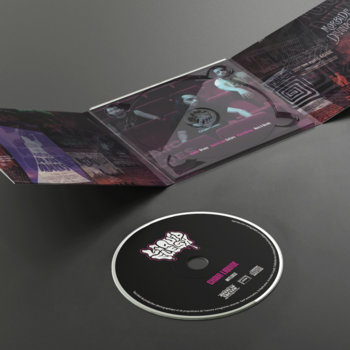 .
00:10 / 00:58
Merch for this release:
Cassette, Compact Disc (CD)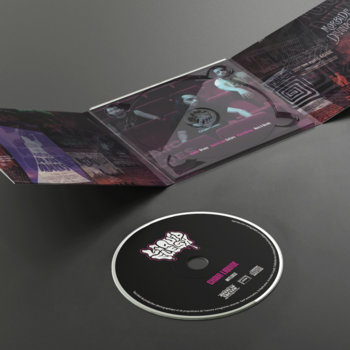 "With nanar," Brousse says, "the filmmakers' intentions are quite serious, in a way, but the results are sometimes very funny. I think that early extreme metal musicians were in the same situation. Like, 'okay, we're not very good players, and we're making music that no one's likely to listen to, but we have some artistic ideas and we want to share them."
But unlike the slew of modern bands who express reverence for a time period they never actually lived through, Messina—who also records, mixes, and masters the albums himself—doesn't try to re-create the antiquated lo-fi production values of his influences. Likewise, Liquid Flesh don't simply clone those bands or cop their licks. They're not engaging in loving parody like Cannabis Corpse or The County Medical Examiners. Messina's production on Chair Liquide, in fact, highlights the vitality of the band's playing, as well as the startling freshness of its songwriting—a welcome reminder that, in an era where so much older music is accessible to us, it's still possible to synthesize the past in a way that feels modern.
Says Messina, "You have to find the balance between raw feeling and being able to hear all the instruments easily. For me, what makes a record sound 'old-school' is more about the composition. The production is maybe just five percent of it. [Taking a different, more high-fidelity approach] can be a mistake, but it forces you to be creative."