FEATURES
Linda Ayupuka Is the Future of Fra Fra Music
By Megan Iacobini de Fazio · June 21, 2022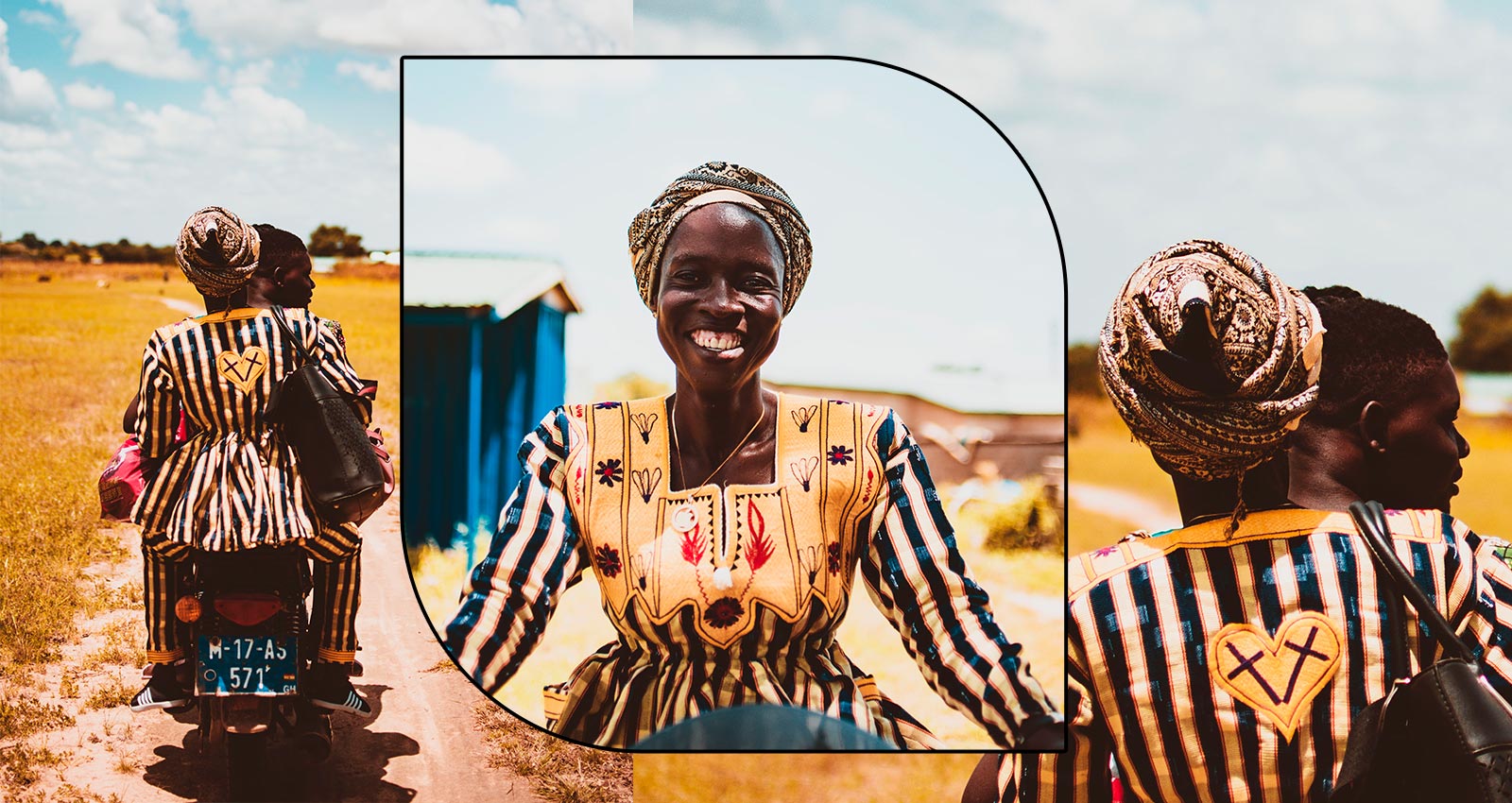 Within seconds of Linda Ayupuka's album kicking off, the opening track's bright synth flute, lolloping syncopation, and Ayupuka's dazzling vocals combine to create an all-consuming vortex of sounds. With its polyrhythmic beats, trancey loops, and rapid-fire tempos, "Daguna" is emblematic of Ayupuka and producer Francis Ayamga's electrifying take on Fra Fra ceremonial music from northern Ghana.
"Daguna" is Ayupuka's favorite song on God Created Everything, her third album with Ayamga, released by London-based label Mais Um. Like all of the tracks on the album, it's a deeply religious song. "I am saying that I know God, God is my savior, and I am asking everyone: if God can do this for me, why are they wasting their time, they should come, and we can all worship God together," says Ayupuka, who is a renowned gospel singer.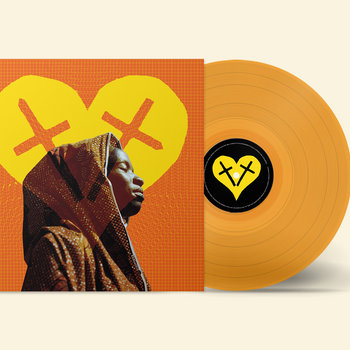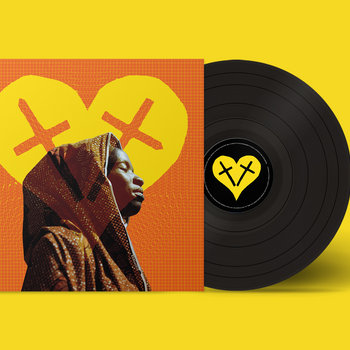 .
00:10 / 00:58
Merch for this release:
Vinyl LP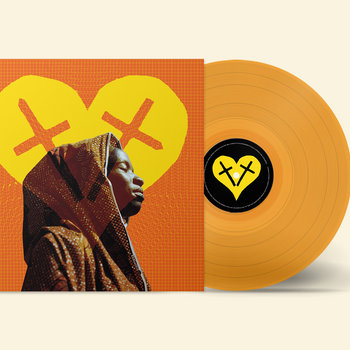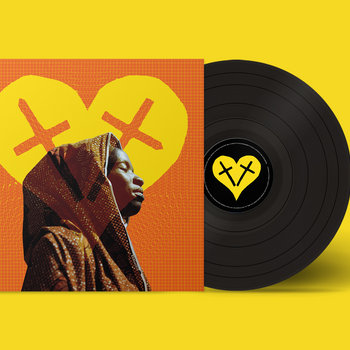 Ayupuka and Aymaga are both from Bongo, a district in the Upper East Region on the border with Burkina Faso inhabited mainly by the Fra Fra people. "We speak a language called Gurenɛ, and we have so many types of traditions here in our community," says Aymaga, a well-known producer both locally and internationally. He built his name as a live drummer for kologo musician and icon King Ayisoba, and  in 2019 his idiosyncratic production style was showcased on the excellent This is Fra Fra Power compilation, which brings together several tracks he produced at his studio (including Ayupuka's dizzying "Ndaana Eera Ymah.")
"He knows how to produce and to give us a good beat. That's why I chose to work with Francis," says Ayupuka.
As a young girl, Ayupuka would go to church with her mother, a gospel singer, and by the age of ten, she regularly performed at funerals and wedding parties. She soon made a name for herself thanks to her unusual, sharp soprano vocals and upbeat style, and now travels all over the region and further afield to sing at religious events or lead church services. Additionally, she teaches singing and drumming to a local youth group and a women's group a few times a week.
Ayupuka is so well known that it's not unusual to hear her voice blasting out of car radios and portable speakers along the busy streets of Bolgatanga, the local city. With its bouncy beats, snaking melodies, and bright vocals, Ayupuka's music draws crowds to the dancefloor as much as to the pulpit. But, she says, this joyfulness also pulls people closer to God: "People understand it to be gospel, and they feel it—they feel my voice and everything else—so they like it."
Accordingly, on lead single "Yine Faamam," Ayupuka thanks God for saving her from her problems over a hypnotic groove, a deep, kick-drum beat, and joyous synth stabs. "Ndaana Yine Nogeman" opens with ecstatic piano keys before Ayupuka's Auto-Tuned voice kicks in to praise God's love over pulsating drum machine polyrhythms.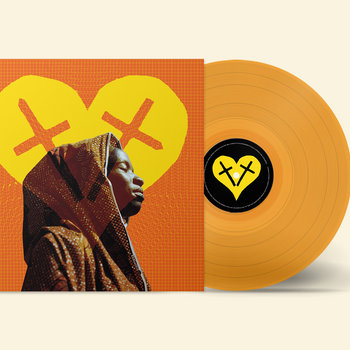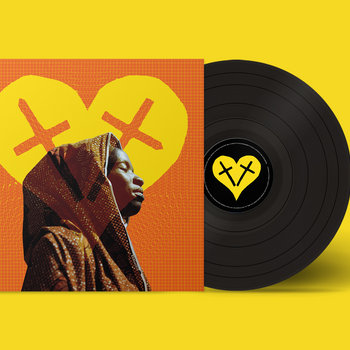 .
00:10 / 00:58
Merch for this release:
Vinyl LP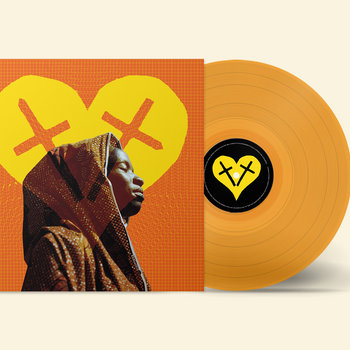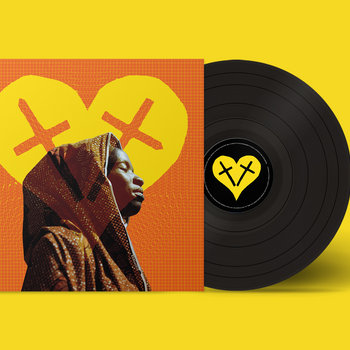 The person behind these sleek productions can usually be found in Top Link Studios, hidden away among the baobabs and otherworldly rock formations native to the region.
Ayamga's father was a Fra Fra chief in Bongo Feo (a community that is part of Bongo), and he grew up in the chief's palace surrounded by traditional music and dancing. "That impacted me a lot because we used to have these end-of-year celebrations, and musicians and dancers from different traditions would come to our house to showcase their talents," says Ayamga. "Every time they finished the festival, we would go somewhere and make our own drums to copy how they perform, sing, and dance, and there came a time when I was able to do it very well," he recalls. He started joining the traditional troupe for their performances, and recorded his first song aged 17, eventually traveling to Accra to work with King Ayisoba.
Despite being an accomplished multi-instrumentalist and an expert in traditional music, including that from just over the border in Burkina Faso, Ayamga is most known for his infectious electronic productions, ranging from hi-velocity party bangers to mid-tempo, Caribbean-infused rhythms. Some include more traditional elements, such as call and response vocals and the sound of the kologo, a two-stringed lute, while some are more forward-looking, but all are rooted in Fra Fra tradition.
His choice to reinterpret traditional Fra Fra music stems from his desire to preserve local culture and promote it both in the local community and abroad. While there were many traditional musicians performing in the area, their music didn't have a wide reach. "I didn't want traditional groups to be left out," he says. His studio, then, is the manifestation of that mission—a place to "record the music, work on the drums, and promote it back to the community, so people can listen to it when they want." He hopes that, like his previous compilation, God Created Everything will help introduce Fra Fra music and culture to the world: "We led the tradition to the modern, so it can help people see what they have never seen before."