FEATURES
Leonce on His Idiosyncratic Approach to Dance Music
By Michaelangelo Matos · June 20, 2017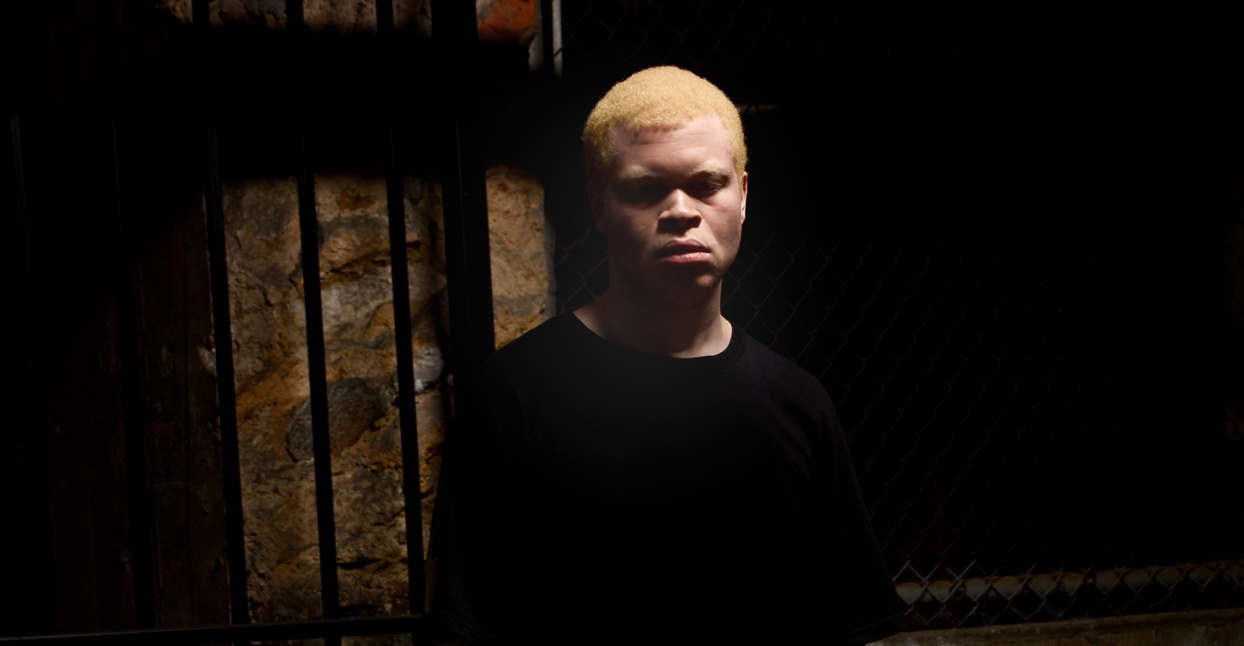 The hazy line between dance music, trap, R&B, and pop has been scrambled definitively by the label Fade to Mind. The label's heavily tweaked, decidedly drowsy, and hyper-aware sound reaches all the way back to one of its primary sources: Atlanta, which is both the home of trap music and the label's newest wunderkind, Leonce Nelson.
Last summer, Leonce (who records using his first name only) made a semi-formal introduction with his Heatwave mixtape, which featured his own re-workings of tracks by Beyoncé, Jeremih, and Tinashe, among others, alongside his own tracks. In December, Fade to Mind released Shadows, a vocal-heavy five-song EP. Consider it a "soft launch" for the new and heftier Insurgency. Lean, hard-snapping tracks like "Flute Strike" and "Snakes (Club Remix)" recall both the subterranean snarl of mid-'00s British grime and the ragga-fueled jungle of a decade before. Yet little about it is particularly retro: the beats aren't torpid, his presets haven't grown gunk, and he makes vocal samples evaporate effectively.
We spoke with Leonce in early April as he waited for his lunch to deliver.
.
00:10 / 00:58
Are you a lifelong Atlantan?  
I'm from New Orleans originally, and I moved to Atlanta in 2007. It was actually after Katrina. A lot of my family had gotten displaced. Some of my family had moved to Georgia, so my mom was naturally inclined to move to Georgia also. When I finally moved here, I got exposed to trap. I got exposed to snap music around that time, also. That music also uses a lot of the same sounds that grime music used—the same keyboards, but in a Southern context. I didn't really know that much about grime—which is funny, because most everybody on Fade to Mind has some kind of background in that. But grime was never that much of an influence to me. It was something I just discovered later on.
How did you and Fade to Mind find one another?
I met [Fade to Mind artist] Helix in 2012, I believe. We became friends because we both lived in Georgia, and we both like the same music. As we started to hang out more, and as I started to make more tracks, he would send them to some of people from like Fade and Night Slugs [Fade to Mind's sister label—ed.], just to see if they'd play it. I became friends with [Fade to Mind label head] Kingdom that way. We started talking in 2013. I didn't feel pressure to send him music—we just started talking as friends. I started sending him tracks in 2014. I wasn't really trying to get signed. I was just seeing if maybe he wanted to DJ my songs. These MP3s would be untagged; I didn't name any of the tracks. So he started playing them, but he completely forgot who made them, because there was no way to tell. Then I accidentally sent him some of the same tracks again, with some newer ones. After that, he was pretty interested in signing me.
Did DJing come before producing for you?
It did and it didn't. I started learning how to DJ in 2012. That was around that time I started getting really heavy into studying the history of house music, and just consuming a lot of different house records there were made in like the '80s, and listening to a lot of mixes from like the early house DJs. I had actually been producing since 2009. Before then, I had just been messing around and experimenting with Ableton a lot—not really being serious about making music, but becoming more familiar with it. After 2012, I started to get focused more on making actual club tracks and productions for vocalists. So in a way, DJing kicked off the second half of my producing career because after I started DJing, then I started to learn how to format my tracks in a way that DJs would be able to play.
.
00:10 / 00:58
Are your tracks made for DJing or has that become less of a priority over time?
It's always in my head because obviously I'm always going to try to DJ anything I make. So I'm always making eight-bar intros, or 16-bar intros, or formatting verses or choruses or bridges. I don't think that will ever really change.
You mentioned making tracks for vocals. How do you know when a track needs vocals?
I would say it usually just happens. For example, when I made 'Click Clack,' I was just jamming with these random sounds that loosely fit together. Then I noticed that I had an a cappella from Divoli S'vere from this folder that he sent me. There were a whole bunch of different a cappellas that he recorded and I put one on the track. When I was sending it out, a lot of the clubs would react strongly to it—because of the vocal carrying the beat, I guess. If it's an idea that's really loose or spare, that's usually the ones where I try to let a vocal do the rest.
Do you use sample packs? Or do you prefer to make your own sound palettes?
I do a little bit of both, 'cause there's so many rap sample kits, and living in Atlanta when you're a producer, you naturally have a lot of those. So there's definitely a lot of tracks that I've made to have trap kicks, or maybe Lex Luger hits, which obviously wouldn't normally be used in like house tracks. But I pretty much just find samples or sounds anywhere I can get them.
.
00:10 / 00:58
When you're working on a piece of music, is it something you're hearing or discovering? Do you follow your ear or your head more? 
It's a little bit of both. I've had many tracks where I've had a really specific idea, and if I can't get that idea that's in my head out, then I'll just completely reject that sketch. I'll just keep redoing it until I can get that exact idea out. My music is like that maybe half of the time. The other half is, like, me just going with the vibe and not really second-guessing myself. I can be on either side, any time, when I go to make something new.
What's something on Insurgency that came out right from your head? 
I would say when I made this club mix of 'Snakes,' that was something that was really specific. After I made the original, which was kind of a jam, I wanted to do one that was more for the club, with really specific chops to it. It took me a couple of tries to get the 'Snakes (Club Remix)' exactly how I wanted it, because the idea was so specific in my head. It was pretty easy to figure out if it wasn't or wasn't an idea that I wanted to keep or not.
—Michaelangelo Matos