FEATURES
Las Cafeteras Put Modern Spin on Nearly 500-Year-Old Afro-Mexican Folk Music
By Catalina Maria Johnson · April 11, 2017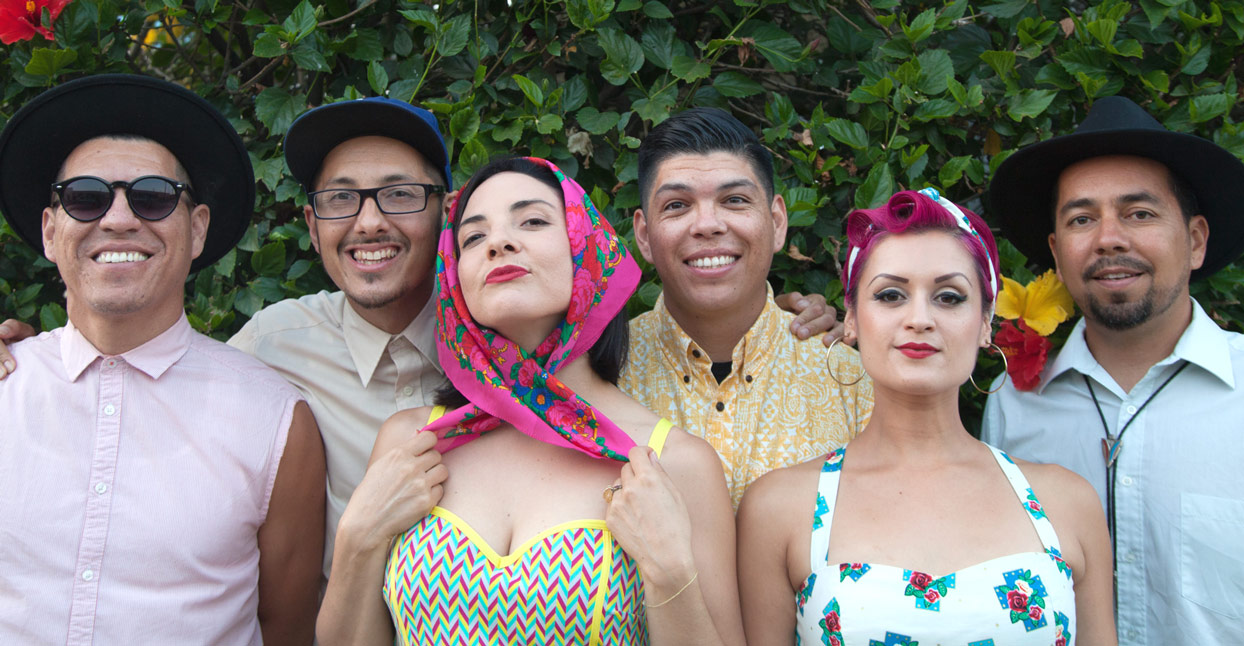 From their earliest days in 2008, the music of indie folk rockers Las Cafeteras was built upon the son jarocho, a Mexican immigrant art form that's now being shaped by the cities in the United States to which it was transplanted. All of their irresistible beats are rooted in son jarocho's venerable, nearly 500-year-old history.
In the 16th Century, in the times of colonial New Spain (which today is Mexico and a significant part of the southwestern US), enslaved Africans were brought to the colony, with a large number being taken to the coastal state of Veracruz. A few hundred years later, in that same area, son jarocho—a rich mixture of African beats, indigenous themes and melodies, European influences and call-and-response vocals—was born. Every part of the genre seems to reflect its history: The music is typically played using various sizes of small, guitar-like instruments called jaranas and a percussion instrument called the quijada, a donkey-jaw that players scrape with a stick. The lyrics are often structured according to a poetic form that was born in Spain in the 16th Century. The music is also accompanied by zapateado, percussive footwork on a raised wooden platform,  Some scholars speculate that zapateado may have begun when African drumming was forbidden as part of an effort to limit communication between the enslaved.
According to history, son jarocho was denounced by the Holy Inquisition for inciting lewd dancing. But it survived, and has continued to soundtrack Mexican rebellions over time: Songs were created to celebrate the 1910 Revolution, musicians accompanied the 2006 protests in the state of Oaxaca, and last year, students sang improvised satirical verses to son jarocho tunes at protests in the state of Veracruz itself.
Son jarocho also made it across the Rio Grande, taking root in cities like Chicago, New York, Albuquerque and Los Angeles. Musicians from L.A., including Ricky Valens (nee Ricardo Valenzuela) in the '50s and Los Lobos in the '80s, created their own versions of the most classic son jarocho tune of all time, "La Bamba."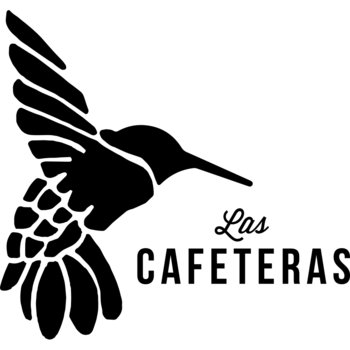 .
00:10 / 00:58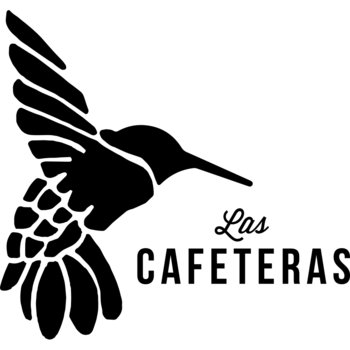 In Los Angeles in the mid '00s, a group of Mexican-American youth yearning to reconnect with their roots took up folkloric dance and music classes at a Cultural Center in East L.A., and fell in love with the son jarocho. Out of their friendship and musical experimentation, Las Cafeteras was born. It wasn't an easy road. They warped so many of the genre's rules—adding hip-hop and Spanglish, for example—that some of the more established purist members of the Los Angeles Mexican folkloric music community voiced their disapproval publicly.
Along the way, Las Cafeteras created their own iconic rebel version of "La Bamba", titled, "La Bamba Rebelde". That song was featured in Telemundo's "Bajo el Mismo Cielo" (Under the Same Sky), one of the infamous and beloved telenovelas (soap operas) to which some Latinx viewers dedicate many an evening. While on tour, the band makes a point to highlight onstage the social justice movements of the cities in which they play, and have often partnered with local community organizations for the concerts. Just last month in Minneapolis, while there for a concert, band members also marched for farm workers' rights.
We chatted with several members of Las Cafeteras about their long-awaited sophomore album, Tastes Like L.A., to be released on April 14. On two different phone calls from L.A., Daniel French (vocals, zapateado, jarana, MC), Hector Flores, (vocals, jarana, zapateado) and Leah Gallegos (vocals, quijada, zapateado) shared their thoughts on the latest album and the vision and mission of Las Cafeteras.
It's interesting that you built Las Cafeteras' music on the son jarocho. How did that come about?
Gallegos: It's a musical form that is about improvisation and a musical form that's been able to adapt; it has evolved and stayed the same over centuries.
Flores: What captured me was the poetry, and the fact that there's many different elements – you could play it, you can dance to it, you can write poetry to it. It was also a style of music that paid homage to brown-skinned women and acknowledged the struggle and the plight of Mexican people. It romanticized its beauty and its hardships, but for me it was like hip-hop—I love hip-hop—which has poetry, spoken word, graffiti… All these elements created this musical form that was about improvising and was also connected to real life.
It's also rooted in times of slavery. I am proud that it survived so many things to be here. And so every time I play an instrument, every time I strummed the guitar, I was strumming a piece of my history, which was different than just playing a guitar or just singing songs. It was roots, and had so much culture and history and poetry that it was magical.
It's also been a while since your debut album, It's Time. How have things changed? How do you think the band has evolved?
Gallegos: It's been five years since our last album, and we've all—as individuals and a collective—have gone through so much, and we've seen the world go through much in the past five years. We're expanding our musical abilities, and we're kind of testing the waters and trying to see how far we can push boundaries in the music world. And as far as combining genres, we're keeping with our tradition of mish-mash type of sound. It's a lot of fun! We talk about everything from falling in love with the paletero—the ice cream man—to, 'What would you do if you were president'?
And when you say "mish-mash" of styles, what kinds of things are you combining that you haven't done before?
Gallegos: We have a little bit of folk music! We have a remake of Woody Guthrie's "This Land is Your Land," and at the top of the song we go from sort of the traditional folk version to a ranchera style. [a genre of traditional Mexican music of Mexico which means "music from the ranches", because it originated in the Mexican countryside. —ed.] And beyond our sound, we're also trying to explore the stories of L.A., and also stories of what we want to see in the world and make a positive impact.
.
00:10 / 00:58
You see yourselves as musical storytellers?
Flores: We look around at our in our country and around the world, and I think a lot of the issues are rooted in fear and in anger but, ultimately, in misunderstanding. The sort of power in storytelling is that you get to see yourself and others as as human beings and you start to see the similarities that we all have but that we all grow up with a certain narrative and story. And so by telling our stories, we start to break down those assumptions people have about us or about our parents. Most of us were born and raised in Los Angeles. Most of our parents are from Mexico. And so for us, it's really important to uplift the stories of being from two different places, with different cultures, and also of the stories of our parents who migrated. It's the general power of storytelling in your music, because music has a vibration that touches people in a way where I think words sometimes can't always go.
What are some of the stories that are important to tell?
Flores: When I went to school in the San Gabriel Valley, Los Angeles area, all the stories that I read were usually about white folks. I read a lot of Tom Sawyer, Huckleberry Finn, Canterbury Tales, and a lot of stories would not reflect about my family or my family's experience or my people. And it wasn't until I was 16 years old that I read my first book about by Luis Rodriguez, and it was called Always Running.  It's the first time that I saw myself in literature and I thought, like, 'This is my story,' and that was a powerful moment. I remember we played a festival, and this young woman came up to me and said, 'Hey, I've learned more about my history in your show tonight than I have in my history class and in, like, all of eighth grade.' I feel like that's what we should be doing right now… disrupting the notion of what America is, and that's what the [new] album is about.
And son jarocho seems to be the perfect music for these times.
Gallegos: As a band, we're always saying that good sailors only come from the bad storms. You can only grow when times are hard. Nobody grows in good times. We only grow in the harsh times.
Do you think music can really have an effect in trying times?
Daniel French: We like to build bridges to help people, and understand that, in our case, we identify as Chicano, but we try to remind people that we have a lot in common in our narratives especially in the United States. We have a lot of points that are tied together with like a nice little ribbon. And a lot of those have to do with the struggles that we've gone through and also how our ancestors fought for things that we now take for granted.
And so we bring that past with us, and we hope to kind of build a bridge to the ancestors of our friends and new friends and neighbors so that we can hopefully build a different kind of future. It's time to connect and open up the flow of communication so we can see beyond politics.
So, we're playing a donkey jaw bone and some people are clapping, you're moving your butt, shaking your spine, and you're smiling. Hopefully you felt the love from our performance. You feel good about yourself. Hopefully you're loving yourself and then you look to the person next to you. Hopefully you can't help but love them.
—Catalina Maria Johnson