FEATURES
On "Black Ego," Lando Chill Flips the Script Once Again
By Christina Lee · October 18, 2018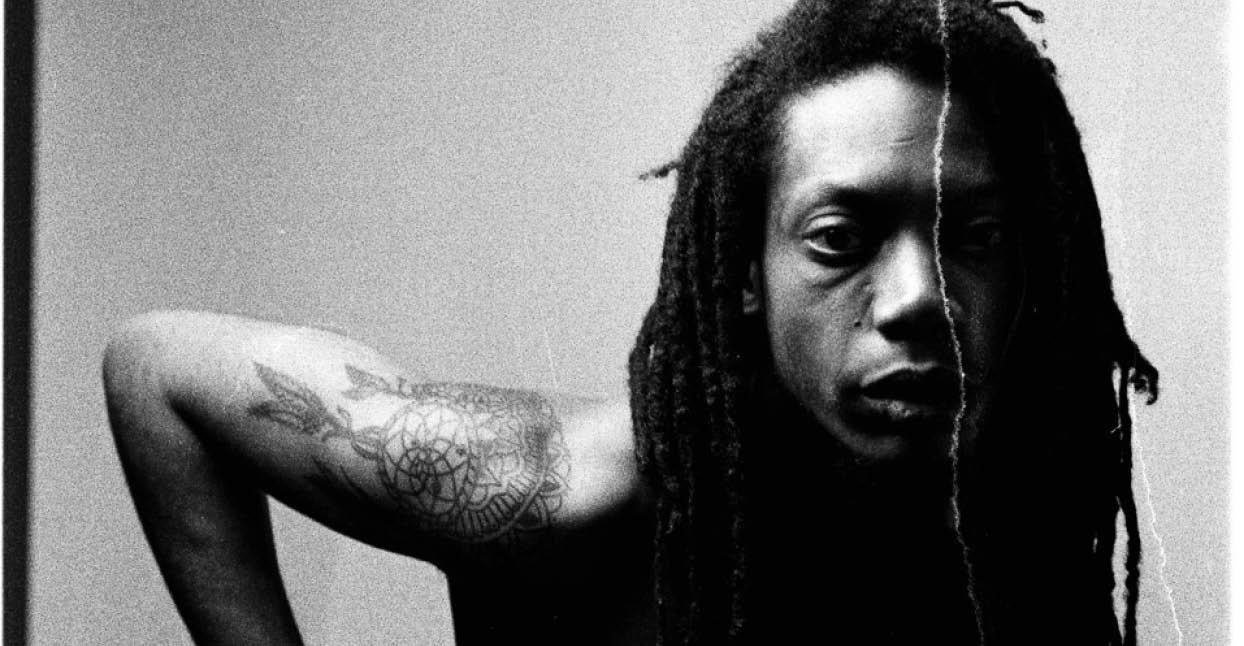 In July, the Southwest Key immigrant center in Tuscon, AZ reached full capacity. One local congressman counted 300 children, 79 of them being from families separated at the border under the Trump administration. But rapper Lando Chill understands how that count can seem abstract to those who don't live near the center. In 2016, he saw it firsthand. He saw immigrants crossing the neighboring desert, and folks who left out food, clothing, and water in anticipation of their arrival.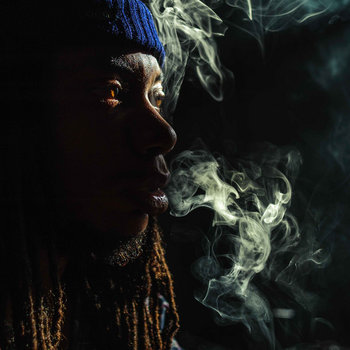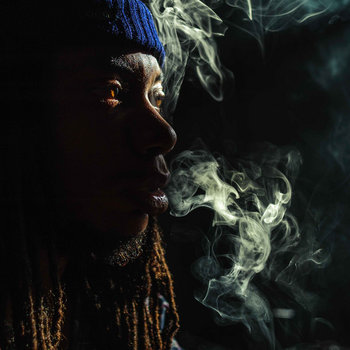 The same week that Southwest Key filled up, just after he completed his third solo album Black Ego, Lando relocated from Tucson to Los Angeles. He chose the city because it's the epicenter of many of his interests: music, modeling, fashion. But he still remembers his front-row seat to what he calls "the border fight." In L.A., he feels he's in a better position to make those issues heard. "We're talking about a place that is full of opportunity, but is also on the right side of every fight that we're invested in," he says. "Nothing is perfect, especially in this police state that we live in, in the United States. But I feel like what we do—and where we are when we do it—matters."
The moral thread that runs throughout Lando's discography is something he learned from Paulo Coelho's best-selling adventure novel, The Alchemist: "The greatest lie one has believed is that they are not in control of their own fate." Black Ego is Lando's most urgent response yet to the forces that want him to believe that's true. He raps with a carefree swagger on that album's second track, "Clypped," pushing against the systemic racism that has long governed America, and is threatening to overtake him. He draws dizzying connections between past presidents, COINTELPRO, and a music industry that financially thrives on cultural appropriation. He finds inspiration in Paul Mooney's oft-quoted Chappelle's Show quip—"Everybody want to be a n—- but don't nobody want to be a n—-"—when he raps "Sound is a bank lobby, bound by the trend / Black skills make it bend."
That lyric doubles as a poetic spin on his views on hip-hop's status as one of the world's most popular genres. "Record deals have been this age's version of sharecropping," he says.
Lando has circled that theme before, but the way he delivers those messages has changed in the two years since his earnest Mello Music Group debut For Mark, Your Son. His 2017 follow-up The Boy Who Spoke to the Wind is his most literal homage to The Alchemist yet, using experimental jazz touchstones to convey his wide-eyed wanderlust. Black Ego is set at the crossroads where Lando found himself last summer. Its trip-hop flourishes are meant to recall the eight years that the self-proclaimed "Burt Bacharach of this shit" spent in Tucson's barren expanses; its West Coast funk signifiers—the electric guitars, the synthesizers, its grooves, and major seventh chords—reflect his current mindset and locale.
All of these stylistic pivots are a result of Lando's work with The Lasso, the Michigan-born producer and engineer with a background in classical, jazz, and rock who moved to Tucson three years ago. By the end of February, Lando had set his sights on L.A., while The Lasso and his wife decided to move back to Michigan. While The Boy Who Spoke to the Wind took nearly a year of soul-searching, Black Ego came together in the three months leading up to their moves; The Lasso stayed at his friend's Airbnb with just enough gear to complete the album.
"It was a cool little moment in our lives," he says. "It wasn't an album where we were going to [keep working on it] until we're done. Something about that subtle difference still sticks with me when I hear it."
Still, The Lasso could also see the way Lando meditated on all of Black Ego's overarching themes. By the time they recorded the album, he had spent his life identifying and articulating his grievances with being marginalized. Making Black Ego gave Lando closure in more ways than one.
"In the '60s, '70s, and late '80s, black pride and ego were celebrated—not necessarily in the 'us versus them' dichotomy that white pride represents, but with more a true acceptance of our beauty and pain," Lando says. "So when I am thinking about the title of my third album, it was also important for me to accept myself."