FEATURES
Andean Producer Lagartijeando's Musical Witchcraft
By Isabela Raygoza · April 17, 2017
Mati Zundel, the Andean electro-folk alchemist who records as Lagartijeando, speaks of music as witchcraft, and connecting with other life forms through the use of psychoactive plants. This might seem "delirious," as he suggested during our Skype call, but the zest and fire in his voice brings a prickling of gooseflesh; to Zundel, this is all very real. As he goes on, it begins to sound like the charming producer/multi-instrumentalist has reached some point of self-actualization. He recalls his backpacking journeys, and stints spent integrating himself with indigenous tribes in South American villages, and times when he befriended trendy producers in megalopolises, experiences that allowed him to develop an encyclopedic knowledge of folkloric and modern music.
Zundel has just returned from a local event called Fiesta de la Guitarra, where regional music is celebrated: "There's gauchos, payadas, chacareras, samba, chamamé, vidala, copla…I love to see this!" he enthuses. That festival takes place in his native Dolores—a tiny hinterland of 20,000 habitants that's just a 125-mile drive away from Buenos Aires. This marks his fourth years back home after a three-year globetrotting venture, and he's enjoying the bucolic lifestyle of being back home. Dolores is also where he recorded his latest effort, the jubilant and meditative El Gran Poder.
On the album, it's clear that his intrepid journeys provided him with a wealth of musical knowledge. The record fuses blissful electronic ambience with nostalgic pan flutes (or siku) and jaunty charangos, most of which he arranged and performed himself. Zundel talked with us about the mysticism behind ícaros—sacred chants that are sung during indigenous, spiritual ceremonies: "If you listen to my music, there are elements that search and call for that, they ask for protection," he offers.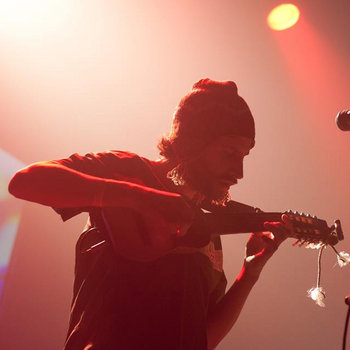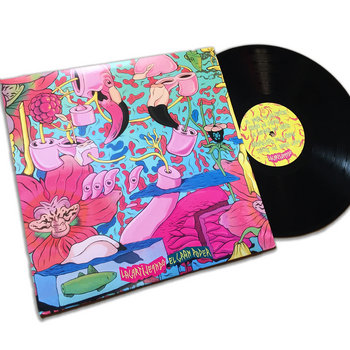 .
00:10 / 00:58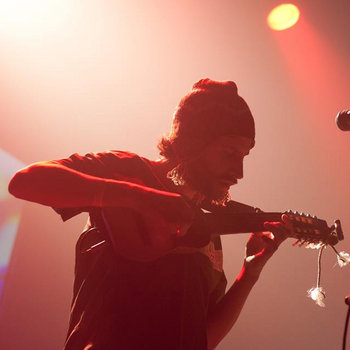 Merch for this release:
Vinyl LP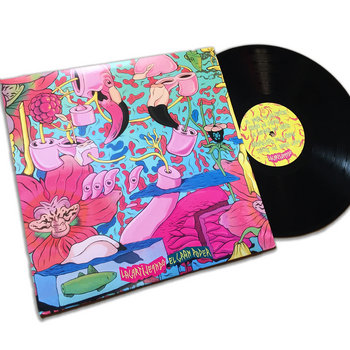 [We spoke with Zundel in his native Spanish. We present both the original discussion and an English translation below.]
On El Gran Poder, it's easy to detect your extensive knowledge of Latin America and its folklore. Which were some of the landscapes you drew on for the project?
In previous years, I studied music in Cochabamba, the folkloric crib of Bolivia. I had the opportunity to study the charango at a very respected academy. That opened up my mind to what Bolivia's musical map consists of—which is somewhat inaccessible, because lots of the music comes from peasants who aren't on the Internet, or they're hard to find. I also studied in Brazil, and that's why the album has the spirit of those lands. It was very natural for me to mix this with electronic music.
I not only wanted to study the theory of where this music is produced, but to also see its context, the ambience—how regional festivities are celebrated, and how people dance. I wanted to live it! All of that marked me tremendously, and it helped me understand different cultures, small-town life, how people live there, and how they relate to the world.
En El Gran Poder, se escuchan tus influencias extensas en el folklore Latinoamericano. ¿Cuáles fueron tus favoritos paisajes sonoros que sacaste para este proyecto?
En años anteriores, estudié música en Cochabamba, la cuna folclórica de Bolivia. Tuve la oportunidad de estudiar el charango en una academia muy respetada. Eso me abrió la cabeza de lo que es el mapa musical de Bolivia que quizás es un poco inaccesible porque mucha música son campesinas y no suenan en el internet, o son difíciles de encontrar. También estudié en Brasil y por eso [el disco] tiene un poco el espíritu de esas tierras. Me salió súper natural mezclar eso con música electrónica.
Se me dio la pauta no solo de estudiar la teoría musical en el lugar donde se produce, pero también ver el contexto, el ambiente. Cómo son las fiestas regionales y como baila la gente. ¡Vivirlo! Todo eso me marcó muchísimo, y me ayudó a entender más de cómo son las diferentes regiones culturales, los pueblos, la manera de vivir, y de relacionarse con el mundo.
The album is very meditative. Did religion or spirituality influence your musical creativity?
To a certain extent, I've always been on a spiritual quest. Perhaps the fact of going with some tribes and participating in their ceremonies or rituals helped me connect with nature. All indigenism has a super connection with nature, and it's very alive. I thank Latin America's past indigenous cultures have a deeper relationship with nature—they reconnect with plants, the sky, and with all of those living organisms. Perhaps because of our modern education, that isn't so present, or we simply choose not to pay attention.
I used to live in the city, and after I went backpacking for three years, I decided to come back to my native town of Dolores. I'm thankful for the experience of introducing nature back into my life, and not being locked up in an apartment. The change was a hard one, and maybe I'm missing out on a lot of things [commercially]. If I lived in Berlin or New York, perhaps I'd have more success with my music. But humanly, the fact of being able to eat from my own sowing, or being able to listen to the wind when I sleep, that gives me peace. That influences my music.
El disco es muy meditativo. ¿La espiritualidad o religión ha influido tu creatividad musical?
En cierta forma, yo siempre he tenido una búsqueda espiritual. Quizás el hecho de ir con algunas tribus y participar en ceremonias o rituales me ayudó a conectarme con la naturaleza. Todo el indigenismo tiene una súper conexión con la naturaleza, y está muy viva. Le agradezco mucho a Latinoamérica que las culturas de anteriores indígenas tienen más relación con la naturaleza, de volver a conectarse con las plantas, el cielo, y todos esos organismos vivos. Quizás por nuestra transformación educativa no están tan presentes, o no le damos tanta bola.
Antes vivía en la ciudad, luego me fui de viaje por tres años, y después decidí volver al campo en mi pueblito original de Dolores. Lo que le agradezco a esa experiencia es poder introducir la naturaleza en mi vida, y no estar encerrado en un departamento. Fue duro el cambio, y quizás pierda muchas cosas al nivel [comercial]. Bueno, si viviría en Berlín o Nueva York, tal vez me iría mejor con la música. Pero humanamente, el hecho de poder comer de mi siembra, o poder escuchar el viento cuando me duermo, eso me paz. Eso se influye en la música.
When one travels for some time, it's likely that one will find self-reflection, or discover deeper beauty in one's hometown. Sometimes those places where one travels become part of you. Do you feel that?
Totally. Some of that stays vibrating inside you. Music also has something you yearn for, something that you want to return to. When I play the charango, or hear the siku, it transports me to those mountainous places. [In Dolores] we have no mountains, unfortunately. What surprises me the most is that I found a sound that I feel very comfortable with—for more that it's not my culture I feel it my own. I think that a bit of my music reflects wanting to travel. I had the need to return home and to organize myself, because traveling also brings chaos to your life—you don't eat well, you can't study because you're always on the move, you sleep in any way you can. [Backpacking] is a disorganized lifestyle.
Cuando uno viaja por un tiempo, es probable que encontrará autorreflexión, u otra belleza más profunda de casa. A veces los lugares donde uno viaja se convierten en parte de uno. ¿Sientes eso?
Totalmente. Algo de eso queda vibrando dentro tuyo. La música también tiene algo que añoras, que quieres que vuelva. Cuando toco el charango, o escucho el siku, me transporta a esos lugares de las montañas. [En Dolores] no tenemos montañas, lamentablemente. Lo que más me sorprende es de que encontré un sonido que me siento muy a gusto—por más que no sea mi cultura me siento muy propio. Creo que un poco de [mi] música se refleja de volver a viajar. Me dio la necesidad de volver a casa y a ordenarme, porque viajando también te desordena la vida—no comes bien, no puedes estudiar algo porque estás todo el tiempo moviéndote, dormís de cualquier forma. Es una vida desorganizada.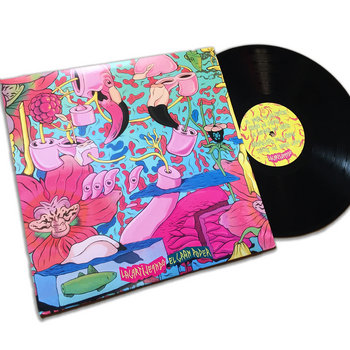 .
00:10 / 00:58
Merch for this release:
Vinyl LP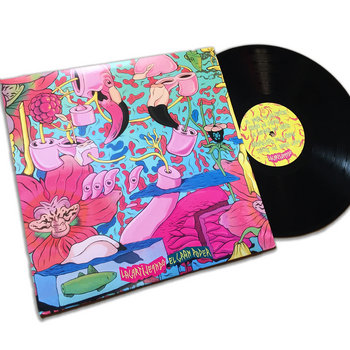 These last years, we've seen the rise of electronic music producers returning to roots. Do you think there was something in the air that inspired this emergence of electro folkloric artists?
Suddenly a whole group of them exploded! Perhaps all of that was very underground and just took force. I started working with ZZK Collective nine years ago, and during that time, nothing really existed. It started off as a small party in Buenos Aires of about 150 to 200 people, and suddenly it began to grow and grow. I feel that some artists from other countries took that mold of mixing modern music, whether it was electronic or hip-hop, with folkloric, cumbia or regional sounds. For me, [Ecuadorian-French producer] Nicolá Cruz gave it a techno touch, more house-driven. And in Peru, Dengue Dengue Dengue got more visual with their aesthetic—traits that we [in Argentina] hadn't developed. Folkloric music and downtempo too was also fused in São Paulo, Brazil. Each artist gives it their own unique touch, like Chancha Vía Circuito, King Coya, and Matanza. What's interesting is that an idea rose from Argentina, and producers in different countries began readapting it and giving it their own spin.
En los últimos años, vimos un levantamiento de productores de música electrónica regresando a raíces. ¿Crees que existió algo en el aire que inspiró la emergencia de artistas electro folklóricos?
¡De repente como que explotó una cacerola! Quizás todo eso estaba por debajo, muy underground, y tomó fuerza. Yo empecé trabajando con el colectivo ZZK hace nueve años atrás, y en ese tiempo nada existía. Comenzó como una fiesta muy chiquitita en Buenos Aires, como de 150 a 200 personas, pero de repente empezó a crecer y a crecer. Siento que algunos artistas de otros países agarraron este mismo modelo de mezclar música moderna, sea electrónica o hip-hop, con música folclórica, cumbia, o regional. Para mí, Nicolá Cruz le terminó dando un toque tecno o más housero, y en Perú, Dengue Dengue Dengue se pusieron mucho más visuales con la estética—algo que nosotros no lo habíamos desarrollado. En São Paulo, Brasil también se empezó a mezclar música folclórica con downtempo. Cada artista le da un toque diferente, y no es lo mismo Chancha Vía Circuito, King Coya, o Matanza. Lo interesante fue que de repente salió una idea en Argentina, y cada país la fue agarrando, readaptando, y dándole una vuelta más tuerca.  
Do you think that mixing folkloric sounds with more modern elements, like electronic or hip-hop, is partly commercializing rustic cultures?
I find it more interesting. I have friends who've traveled to Bolivia, and they know folklore. But listening to their music, they're making the same kind of electro-house that resonates in Ibiza. It's all fine and dandy. I respect them, they're good musicians. But from my point of view, where is the musician's identity? Where is their originality? I like electronic music and I like folkloric music, both things. I can listen to Modeselektor the same as William Centellas, a folkloric charango player from Bolivia. I like Major Lazer and I like Mercedes Sosa. I find something in each style. But from my artistic point of view, I'm a lot more interested in artists who innovate, who intent to break structures, who mix things up. That's why perhaps my electronic music sounds more organic, or more rustic. I like that there's a bit of grime in my audio, and not have this polished house or electronic sound. Being rustic is an artistic manifestation.
¿Tú crees que mezclando sonidos folclóricos con los más modernos, sea electrónicos o el hip-hop, es en parte comercializar esas culturas rústicas?
Lo encuentro más interesante. Tengo amigos que han viajado a Bolivia y conocen el folclor. Después escucho su música, y hacen electro-house igual que en Ibiza. Está todo bien y perfecto. Los respeto, son buenos músicos. Pero desde mi punto de vista, ¿donde está la identidad de ser músico, donde está su originalidad, donde está él? A mí me gusta la electrónica y lo folclórico, las dos cosas. Puedo escuchar a Modeselektor como a William Centellas, un folclorista charanguista de Bolivia. Me gusta Major Lazer y me gusta Mercedes Sosa. A cada uno le encuentro algo. Pero desde el punto de vista artístico, me interesa mucho más los artistas que innovan, intentan romper las estructuras, que intentan mezclar más las cosas. Por eso quizás sale la electrónica más orgánica, o más rústica. Me gusta que haya un poco de suciedad en el audio, y no que sea ese audio perfecto de house o electrónica. Es una manifestación artística el hecho de ser rústico.
Earlier you commented that you partook in spiritual ceremonies. The huicholes consume peyote as part of their sacred rituals, as some amazonian tribes use ayahuasca, and in Oaxaca there are mushroom. What's your opinion on the ingestion of psychedelics for the purpose of creative expansion?
I think that the search for oneself comes first. Suddenly, there's an ayahuasca or peyote boom, and it's consumed for the purpose of having a good time. That's how you'll lose on the grand teachings those plants can leave you. If one's going to take it with a certain degree of spirituality—whether to find answers or get to know oneself deeper—obviously those plants will unveil reality as we know it. They'll show that reality has a lot of psychedelia in its energetic composition. But the deeper message is how your spirituality aligns with your reality, and how the plant can help you improve your own reality.
Maybe I have experimented in these rituals with these plants, and what spoke to me the most was our sensibility towards nature—how to connect with other forms of life that I previously had no connection with. And with myself too, as I was a bit more disconnected. I had lots of information and programming that wasn't mine, and I was reproducing these social and cultural patterns that I hadn't chosen. They had nothing to do with my essence. It's good if one is going to consume them for the sake of cleansing and healing.
Certain music, like ícaros, aren't normal songs used for beautiful or aesthetic reasons, but because they're powerful songs. I've experimented singing certain songs with energetic structures that defend and protect. I wanted some of that to be present in my music, or to help people with cleansing or meditation. For they not to solely be for the sake of entertainment, but to somewhat help humanity on that spiritual plane. If you listen to my music, there are elements that search and call for that, they ask for protection.
Comentaste que participaste en ceremonias espirituales. Los huicholes consumen el peyote como santidad, tribus amazónicas usan la ayahuasca, y en Oaxaca consumen los hongos. ¿Qué opinas sobre la ingestión de psicodélicos para el propósito de la expansión creativa?
Yo pienso que primero va la búsqueda de cada uno. De repente hay un boom de ayahuasca o peyote para consumirlo con el solo hecho de pasar un buen momento. Así te pierdes la gran enseñanza que te pueden dejar esas plantas. Si uno lo va a tomar con cierto grado de espiritualidad—para encontrar respuestas o conocerse a uno mismo—obviamente las plantas corren el velo de la realidad. Te muestran que la realidad tiene mucha psicodelia en su composición energética. Pero el mensaje más profundo es como tu espiritualidad se relaciona con tu realidad, y cómo la planta te puede ayudar a mejorar tu propia realidad.
Quizás sí he experimentado en rituales con estas plantas, y lo que me habló más es la sensibilidad hacia la naturaleza. Cómo poder conectarme con otras formas de vida que antes no tenía conexión, y conmigo mismo también que antes estaba más desconectado. Tenía un montón de información y programación que no era mía, y estaba reproduciendo patrones culturales y sociales que yo no había elegido. No tenía nada que ver con mi esencia. Está bueno si uno lo va tomar con ese concepto de limpiarse y curarse.
Cierta música, los cantos e ícaros, no son canciones normales usadas para los estético o bonito, sino son canciones poderosas. Yo he experimentado cantar ciertas canciones con estructuras energéticas que te defienden y protegen. Quería que eso estuviera en mi música, o que ayude a la gente para limpiarse y para meditar. Que no solo sea un acto de entretenimiento, sino un poco para ayudar a la humanidad en ese plano espiritual. Si escuchas mi música, hay pequeños elementos que buscan y llaman a eso, que piden protección.
Music can be something sacred. ¡El Gran Poder!
Yes! It's very sacred, but it costs to get there. Perhaps the more indigenous cultures are best at reflecting this. They have another relationship with music, a more mystical one where it fulfills a function of connecting with something more spiritual. We Westerners see music as something more aesthetic, whether we approve of a song or not. But you could listen to a song and it can make you happy, sad, or euphoric. It changes your mood. For me, music is pure witchcraft.
La música se convierte en algo sagrado. ¡El Gran Poder!
¡Sí! Es algo sagradísimo, pero cuesta llegar a ese punto. Quizás las culturas más indígenas son quien mejor reflejan eso. Tienen otra relación con la música, una más mística donde cumple una función de conectarse con algo más espiritual. Nosotros en nuestra occidentalidad vemos la música como algo más estético, de me gusta o no me gusta. Pero puedes escuchas un tema y te puede alegrar, entristecer, o poner eufórico. Te cambia tu estado de ánimo. Para mí, la música es una brujeria pura.
—Isabela Raygoza