FEATURES
In the Songs of Lady Donli, Decades of Nigerian Music Collide
By Megan Iacobini de Fazio · July 21, 2020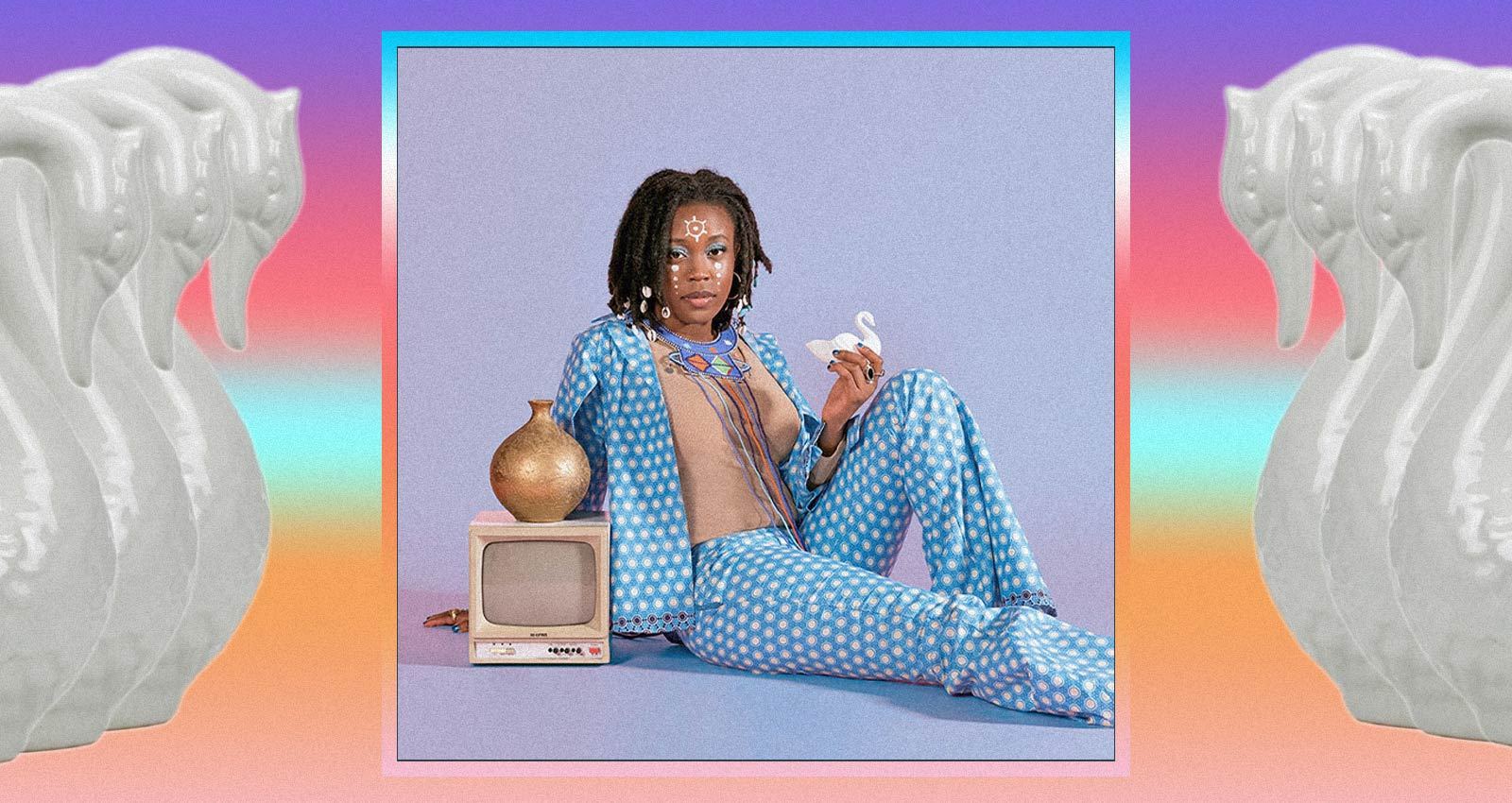 Lady Donli's music tells the story of many places. In a way, this is fitting—Donli was born in Cleveland, Ohio, grew up in Abuja, Nigeria, studied in England, and currently divides her time between Lagos, London, and Toronto. At the same time, though, her songs also tell the story of Nigeria's music through the ages, from early highlife and Afrobeat, to the sparkly disco sounds of the 1980's, and the smooth R&B of the early 2000's.
"I wanted to show people that there's so much more to Nigerian music than Afropop," says Donli. "We are so used to looking outwards for inspiration, but there is so much of it at home. And there is so much that has come before me, and even where I come from—my village has its own music scene."
Donli's latest song, "Wonda Wonda," with Ghanaian artist DarkoVibes is more of a contemporary Afrobeats track, but also captures the spirit of early '00s Nigeria: "I really liked that it wasn't necessarily Afrobeats or Afropop that was going on back then. We had our own versions of hip-hop and R&B, everybody was making what they wanted to make, but they were just making it Nigerian."
.
00:10 / 00:58
Taking different sounds and making them her own is exactly what Donli did on her 2019 album Enjoy Your Life, which is named after a 1981 Oby Onyioha disco track. "I wanted this to be a Nigerian album" she explains. She was intentional about only listening to African and Nigerian music while making the record: "I wanted to learn more about our history, because a lot of our culture has been watered down by colonialism, and we don't even realize it," she says.
The album's opener, "Zaman Lafiya," is a chant that comes from the predominantly Muslim northern region of Nigeria, where Christian churches have mingled with local traditions and beliefs, creating a sort of hybrid. "I remember when I would visit my dad's village in the north, and we would go to these churches," she says. "It was just so vibrant, I loved the drums, I loved how dramatic it all felt." By opening with a traditional song from the north Donli is immediately making a statement: "People use the word local as a slur, like it's not polished," she says, "But why should something that is ours be looked down upon?"
.
00:10 / 00:58
"Suffer Suffer" is Afrobeat in the tradition of Fela and Seun Kuti, but it's also an ode to the theatrics of Nollywood, Nigeria's film industry, and samples a song by legendary actress and singer Mama G.  "Corner" is a highlife track, while "Cash," a lament about being broke in a cash-driven world, is inspired by Afrobeats, highlife, and Igbo music.
Although Donli has picked up musical influences from around the world, it's in Lagos that she met a community of like-minded young musicians, designers, videographers, and artists, all of them doing their own thing, all of them challenging Nigeria's music industry in the process. That defiantly DIY attitude is the defining quality of this new Lagosian movement known as altè (short for alternative). "It's not a genre" says Donli, "It came from a culture of synergy from young kids who just wanted to be seen and heard."
.
00:10 / 00:58
More of a general ethos than a specific musical style, altè challenges the norms of this relatively traditional society, says Donli. It's about being able to express yourself freely, and not bending over backwards to achieve mainstream success. "We're creating our own narrative," she says. Donli credits the altè community with giving her much-needed confidence when she first moved to Lagos—as well as a sofa to sleep on: "When I had nowhere to stay, I would stay with someone in the scene. They made me feel accepted, and told me I was on the right track."
Donli has grown to become one of the scene's most successful musicians, but she is reluctant to take on the role of 'spearhead,' not wanting to pigeonhole a movement that is so dynamic and constantly evolving. Altè artists such as Santi, Odunsi, and Wavy the Creator all sound different, moving between neo-soul, dancehall, hip-hop, Afrobeats, and R&B. But one aspect that unites the altè crew—aside from a '90s-inspired look of bucket hats, brightly dyed hair, and small-frame sunglasses—is a pervasive nostalgia for Nigeria's past.
But by exploring that past, Donli is also discovering her own roots. She grew up listening to music from all over the continent, but cites a chance conversation with a rastaman in a bookshop as the beginning of a deeper reflection on colonialism, Blackness, and Pan-Africanism. She left that day with two books by Marcus Garvey, and one quote particularly struck a chord: "A people without the knowledge of their past history, origin, and culture are like a tree without roots".
By spotlighting different influences, Donli is giving Western audiences a glimpse into lesser known sides of Nigerian history, while reminding Nigerians that their culture is to be celebrated, always. "That's what Pan-Africanism means to me: it's about being proud of my culture. It's about being proud of being African."