FEATURES
La Tortuga China's Ghostly New Album and the Puerto Rican Independent Music Scene
By Amaya Garcia · August 17, 2017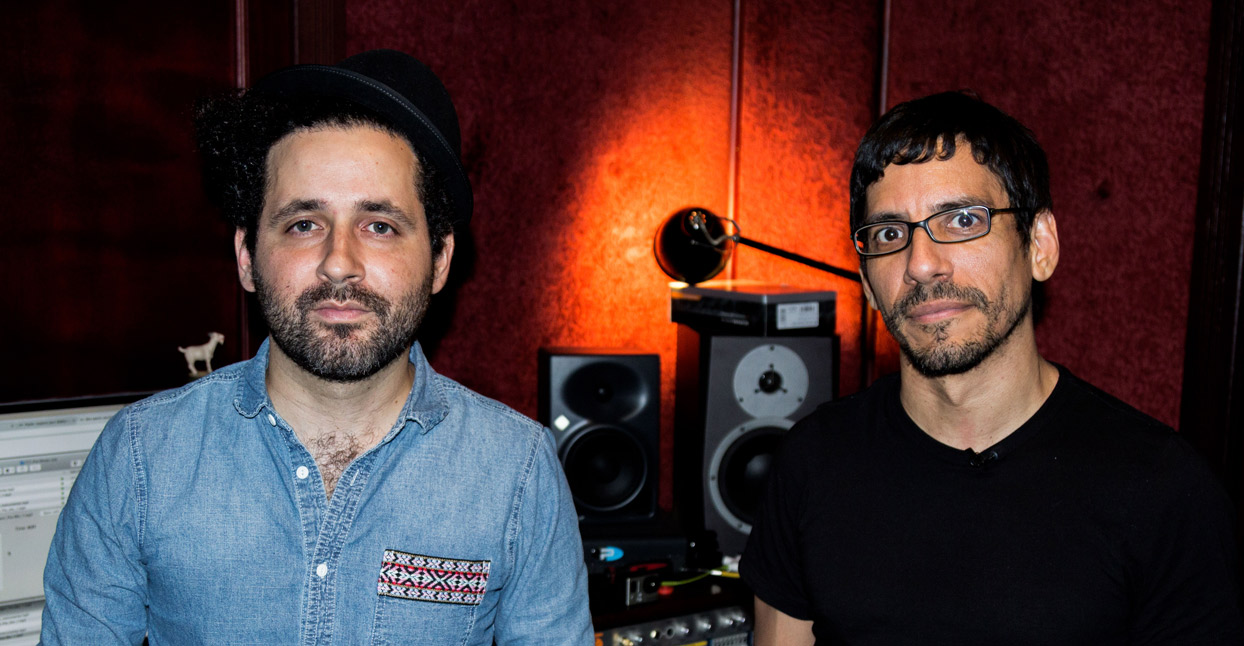 Francis Pérez has always demanded complete, uninterrupted attention. Notwithstanding his quiet demeanor and calm presence, throughout his career, he has managed to create compositions that eschew one of the most popular ways to consume music today—as background to other endeavors. As the former guitarist of indie rock band Superaquello, a beloved and highly influential institution in the Puerto Rican music scene, he created—along with members Eduardo Alegría, Patricia Dávila, and Jorge Castro—high-concept pop-rock that thrived on simple yet nuanced guitar, emotional melodies, haunting echoes, and clever wordplay that exposed in equal measure the most fun and painful aspects of the Puerto Rican experience.
After the dissolution of Superaquello in 2011, Pérez—a clinical psychologist by trade—created another musical outlet for himself, one where he could explore his interest in early electronic music, Puerto Rican folklore, and aural storytelling. The result was 2013's Bio-Lento, his first album under his artistic moniker La Tortuga China, where he fused minimal electronica and found sounds with the rhythmic base of bomba and folkloric music like aguinaldo. But Pérez is not one to repeat himself, and his new album, Fantasma, is testament. As the electronic elements retreat to the background, Pérez brings to the forefront acoustic instruments and the spoken word to explore themes like nostalgia, repression, oppression, sexuality, and isolation seen through the lens of colonization.
Produced by Eduardo Cabra, who as Visitante founded the storied (and contentious) Calle 13 with his brother René Pérez, aka Residente, Fantasma is a contained world of sonic images meant to make you feel like you're sitting in on a therapy session, where the three main characters—the doctor, the patient, and the radio—discuss the deep neuroses of a man hailing from a spiritist family.
According to Pérez, Fantasma, which translates to ghost, is used in its dual meaning—the one related to ghosts and spirits, and the other related to psychoanalysis. "It's one of the constructs that a neurotic person uses so as not to have to confront their anguish," Pérez explains. "I use this character, who is going through psychoanalysis, who comes from a spiritist family and who comes from Puerto Rico, an island. He's isolated. So, the word 'fantasma' is, in one way or the other, this thing that this man is looking for in an 'other'—it's otherness. This ghost helps him, it complements him, lets him see what he lacks when he's isolated."
Now, that's a lot to unpack. We're sitting in Música Satánica, Cabra's recording studio in San Juan on a hot Sunday night. Both Pérez and Cabra are sitting at a wooden table distilling the complexity of Fantasma while avoiding being pedestrian about it. It's a difficult album, but one that's not unreachable. The means Pérez and Cabra chose to tell the story—voices on the radio, glitches, echoed narration, reverb, and traditionally structured songs—are meant to immerse the listener into a strange vortex that follows a dream logic informed by Pérez's daily work as a psychologist. So, technically speaking, you're deep inside the main character's head.
"Everything sounds crazy and weird to the listener because what I'm presenting is the unconscious," Pérez says. "To me, that is the most intimate thing a person brings to analysis. The most intimate things are like that—they're unconscious, the meaning is muddled and they defy common sense. That's what I'm trying to do with Fantasma, speak with that type of intimacy and see who listens and finds resonance."
"It's a dialogue from beginning to end," Cabra explains. "The patient is one side, the doctor on the other. There's something in the design of the production that makes you feel like you're in the same space as them. If you listen to it with headphones, you'll hear the difference. [We wanted] people to feel like they're in a story, a particular slice of life. Something else that's very particular about Fantasma is that it's a record made to be heard from beginning to end. We're living in the singles era—they go viral and they work. But, maybe this is a way to go back to the conscious action of sitting and listening to a record. We kind of wanted to control the 'skip.'"
The move paid out because it's hard, but not impossible, to find a single in Fantasma. Only four of the eleven tracks—"Fant asma," "Centinela del Vacío," "Dios (A)dios," and "Cuerpo (Im)propio"—are songs in the traditional sense, and they lack context outside of the album. The other seven are a mixture of spoken word, sampled radio transmission in different languages, reverb, and sporadic interventions of distant melodies played on the guitar. According to Cabra, this is part of the signature sound that Pérez has been creating for himself since his Superaquello days. As a fan, Cabra had an inkling about this, but he cemented the idea when he got in the studio with Pérez.
"Francis had his tracks super defined, so what I did was clean them, add synthesizers here and there, just details," Cabra says. "We did voices too. Francis records differently inside the control room than he does in the booth. This is a technical detail, but the album was recorded completely with headphones with us being in the same space." It's Pérez's first time using a professional studio for a La Tortuga China recording—the first record was done solo on an old PC—and the production is as much part of the story as Pérez's tracks.        
It's also important to note that Pérez's particular sound is also informed by his time spent surrounded by renowned theatre directors in Puerto Rico, like Viveca Vázquez, Teresa Hernández, and Maritza Pérez, who also helped him get in touch with his roots. "I come from the '80s [music scene] and in that time, all they were doing were covers of hits sung in English, and I was influenced a lot by the pop and rock of the time," Pérez says. "In some way I was looking for that otherness as well—living on an island and looking towards the outside. It was connection made through imitation. In a way, these people—Viveca, Eduardo [Alegría, his ex-bandmate on Superaquello], etc.—helped me get in touch with my folkloric and socially-conscious side [through their work.] In the end, folklore is what you really are. For a moment there I wanted to make Kraftwerk music on an electric piano. But then, I said, 'Why not make Kraftwerk with a guitar, a mandolin, or a cuatro?' That's when it all started."
This statement led us to the end of our conversation and, the inevitable question about Pérez's legacy in the Puerto Rican independent music scene. "I think Francis's sound is super relevant," Cabra says. "He's one of those once-in-a-lifetime artists that are difficult to identify—it's very hard to know where they're coming from or how they do what they do. That's really important. I think 'legacy' as a word is too epic, but it's epic work. I like projects like these, I support them. I like the projects where you don't need to see a picture of the artist to know who's playing."
Pérez pauses for a second, and explains that, while he may not feel comfortable talking about legacy, he does think his music possesses "certain characteristics" that make it resonate—the same thing he hopes for with Fantasma. "When people write songs, they always write them from common sense; not me," he says. "I'm trying to give the point of view of a periphery that sometimes seems dysfunctional. In my own way, I'm trying to give voice to what doesn't have one. […] I'm trying to show something primitive, primary. If that resonates or not, I don't know."
—Amaya Garcia