FEATURES
La Luz Raise Their Vibration With Help From Adrian Younge
By Martin Douglas · October 25, 2021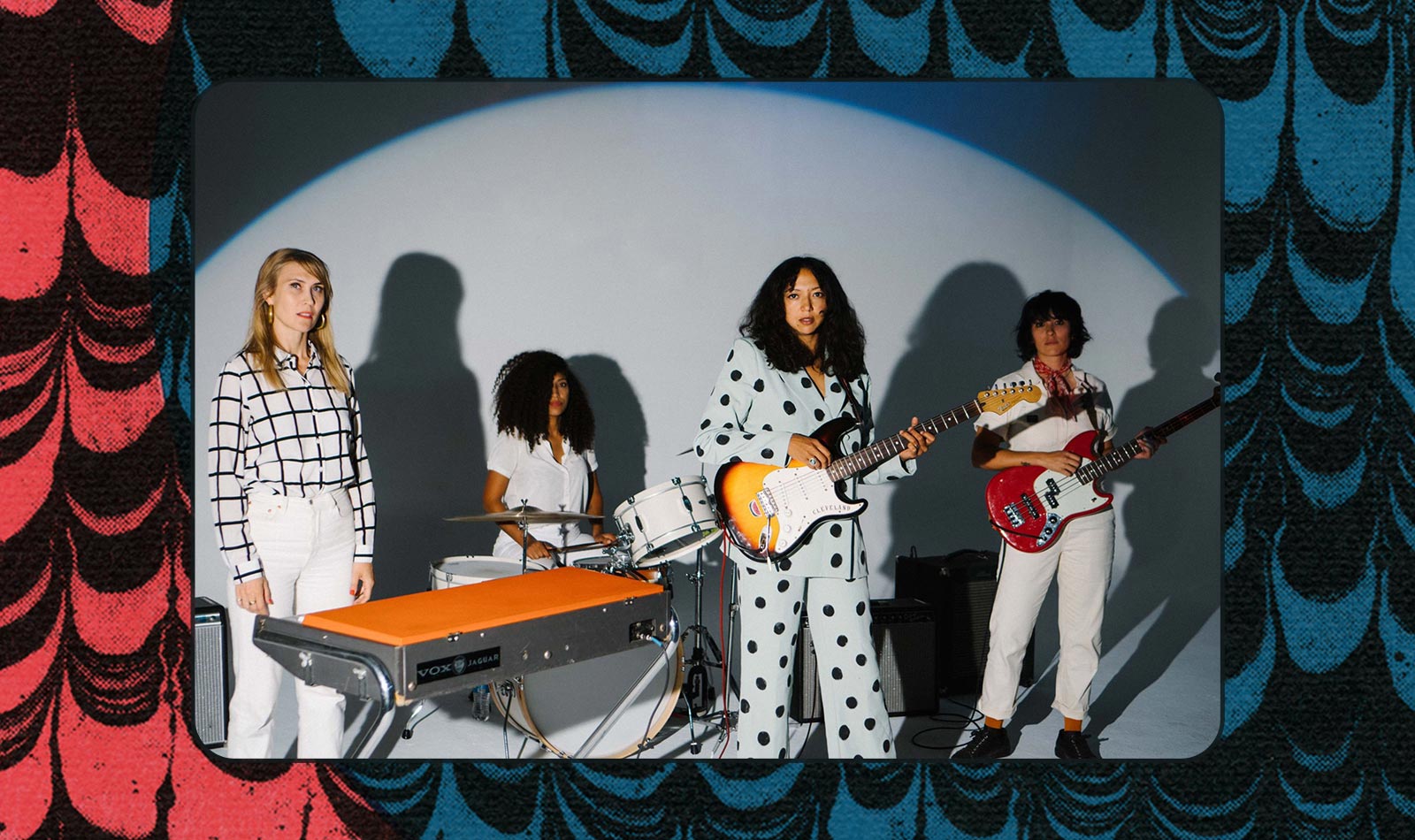 With Shana Cleveland of La Luz dialing into a Zoom call from her home in Nevada County for an interview, it's easy to assume her band's pastoral surf rock has always come from rural Northern California. But the truth is that many of the songs on the quartet's gorgeously rendered new self-titled album come from Cleveland getting used to living in the country. Before their son was born in 2019, Cleveland and her partner Will Sprott—keyboardist for Shannon and the Clams and a good singer/songwriter in his own right—relocated from Los Angeles to Grass Valley, California.
"When we moved out here," Cleveland says of the former mining town about an hour north of Sacramento, "we were on tour so much of the time we felt like it didn't matter where we lived. We never really went out [when we lived] in L.A. because we were always on the road." Then the massive life changes of motherhood and a global health crisis hit, forcing Cleveland to familiarize herself with her new surroundings.
While the instrumental beauty of La Luz is augmented lyrically by serene images of backyard gardens, "palms shining in the California sky," highways that stretch on forever, and cars parked (or abandoned) in a field, there's also the foreboding, borderline sinister streak Cleveland often evokes in her lyrics. For example, the haunting "Metal Man" curls into descending vocal melodies, its low-vibrating bass helping to tell a horror story where there's a Candyman without even a whiff of sweets on him waiting to puncture your brain with a hook. He makes his getaway kicking up dust on a backcountry road.
Merch for this release:
Vinyl LP, Compact Disc (CD), Cassette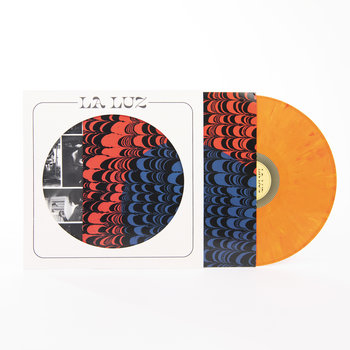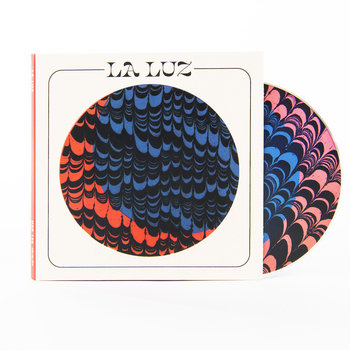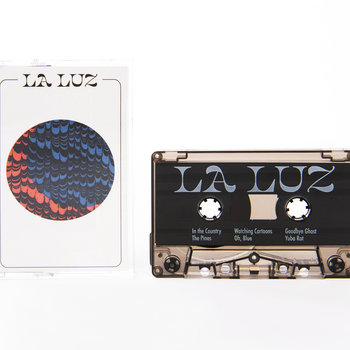 The sense of threat and alienation is inspired in part by being a woman of color living in Nevada County, where as of 2019, white people made up for a staggering 93.3% of the population.
"My favorite thing about living in L.A. was that I felt like everybody in my neighborhood looked like me," Cleveland says. "I'm not Latinx, but I'm brown. There was just something so comfortable about just walking around and race taking a back seat. Out here, it's just another isolating factor."
The trials of making a home in Grass Valley marks one of many transitions for Cleveland. After a near-decade run of albums full of shimmering surf, multiple-part harmonies, and evocative song titles to go with them—notably Floating Features (2018), Damp Face (2013), and the Charles Burns-inspired Weirdo Shrine (2015)—La Luz's fourth album arrives unvarnished and self-titled.
"It wasn't a decision I was really into at first," Cleveland remembers. "I actually had a title in mind, but nobody liked it. Somebody suggested making it self-titled and it just felt like a cop out to me at first. Once we made the decision, it started to feel right to me. We're approaching ten years as a band, which is pretty wild, and this album does sort of feel like a new beginning."
Cleveland speaks about having specific touchstones for what she wanted La Luz to sound like in the beginning, but after so many years playing music with bassist Lena Simon and keyboard player Alice Sandahl, their writing process is now entirely self-referential, intrinsic, and heavy on the sort of familial shorthand many long-running bands share. The group could have just taken the path of least resistance and recorded La Luz themselves, but instead they took a bold step and asked veteran producer Adrian Younge to help shape the sound of their new album.
Many La Luz fans expressed surprise on social media when it was revealed Younge—who has most notably worked with Ghostface Killah, the Delfonics, and A Tribe Called Quest's Ali Shaheed Muhammad—would be running the boards for their latest full-length. But anyone with a working knowledge of the producer's style, which can best be described as "Ennio Morricone by way of the RZA," can easily track the seamless fit between producer and band.
"People like to draw these imaginary lines between genre," Cleveland says. "But when I listen to his music, it's clear to me we have the same set of influences. And I think he saw that too, even though he's never worked with a rock band or even a band at all."
Merch for this release:
Vinyl LP, Compact Disc (CD), Cassette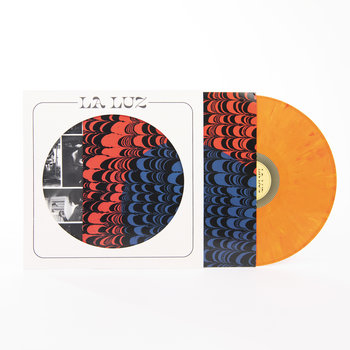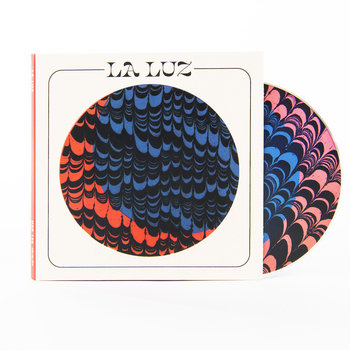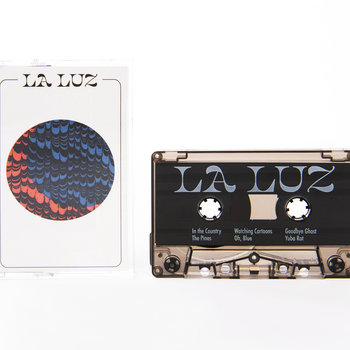 "Unlike most people, I rarely ever listen to new music," Younge says via email. "That being said, I had never heard of [La Luz] because my peers rarely show me anything new. I heard of La Luz when they reached out…I fell in love at the same time!" 
Cleveland says the idea of working with Younge began as a suggestion from Sprott years ago which continued to float into their conversations. When Ty Segall produced the near-flawless Weirdo Shrine, he and La Luz already had a connection in the West Coast garage-rock scene. Dan Auerbach producing Floating Features came from Auerbach calling the band himself. "But with Adrian," Cleveland said, "I just didn't know how you did that."
La Luz had recently started working with a manager, who reached out to Younge's camp. "And to our great surprise, he was like, 'Yeah, that sounds cool. Let's do it,'" Cleveland said.
Rather than radically attempt to alter their distinctive style, Younge smartly chose to add slight elements to the band's sound. "It was a lot of work, but the fun kind. I pushed them very hard to create with the intention of cultivating their best work. I feel that they exceeded this measure," says Younge of the recording process.
Younge felt the connection between La Luz's members when working with the band, saying he felt their music was delivered with a very similar attitude as his. "They don't care what other people think about their music," he says. "They just want to impress themselves. It's the mark of a true artist. In their music, it's as if you can hear their spirits working together freely; conversely, in music I despise, you can hear people thinking. It's not free. [La Luz] play freely and this is what made me want to work with them."
Cleveland said she appreciated Younge's ability to get performances out of the band that felt raw and not overly rehearsed; the producer spent a good amount of time with the band in his Highland Park studio coaching the hesitancy out of them in order to capture the liveliest takes. The method works tremendously, particularly on closer "Spider House"—a riff on the album's twilit "Lazy Eyes and Dune"—where La Luz nearly summons the ghosts of the Beatles on "I Want You (She's So Heavy)" with only the heavy parts kept in. 
Merch for this release:
Vinyl LP, Compact Disc (CD), Cassette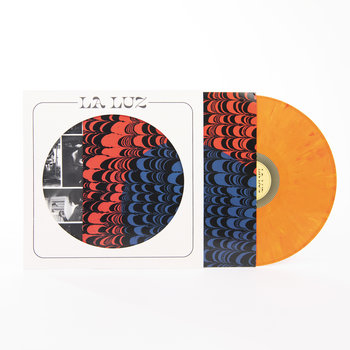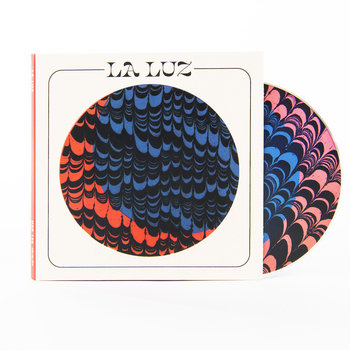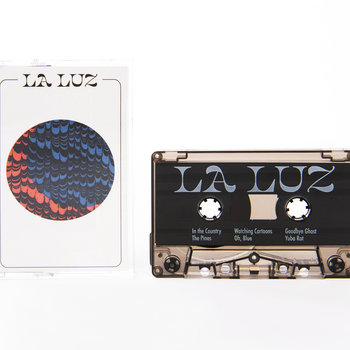 Even on a sweet stroll "Down the Street," the drums on La Luz pack a punch; its light pulse of guitar delay coupled with the near-technicolor sheen of Sandahl's keys create a psychedelic effect that doesn't have to heavily note and underscore "You should be taking drugs to this." (Which is the most obvious drawback of many contemporary psych bands.) In fact, a big handful of the dreamlike flourishes creeping in and out of La Luz are barely perceptible: sparkling percussion and the weird murmur of guitar of "Here on Earth," keyboards warbling all over "The Pines," and the drunk wobble of guitar having a barstool conversation on "Goodbye Ghost." With a host of textures humming very low in the mix here, La Luz is a headphones album that would be totally welcome at dinner parties. It carries an immense attention to detail without feeling labored over.
La Luz is played with the sense of verve and confidence many bands don't last long enough to cultivate. It's the product of nine years of inside jokes, sibling-like conversational shorthand, and intuitive connection; the vibration of a band comfortable with who they are and how they should deepen their craft. "I just feel like sometimes when we're together, we just go into this mind meld. So when we're in the studio and we're working on songs, it's like we kind of know what they're going to say before they say it," says Cleveland. The spiritual connection between La Luz's members are part and parcel to their sound, beamed in from parts unknown but strikingly familiar all the same.