FEATURES
Exploring La Dispute's "Somewhere at the Bottom of the River Between Vega and Altair" Reissue
By Jordan Petersen · November 14, 2018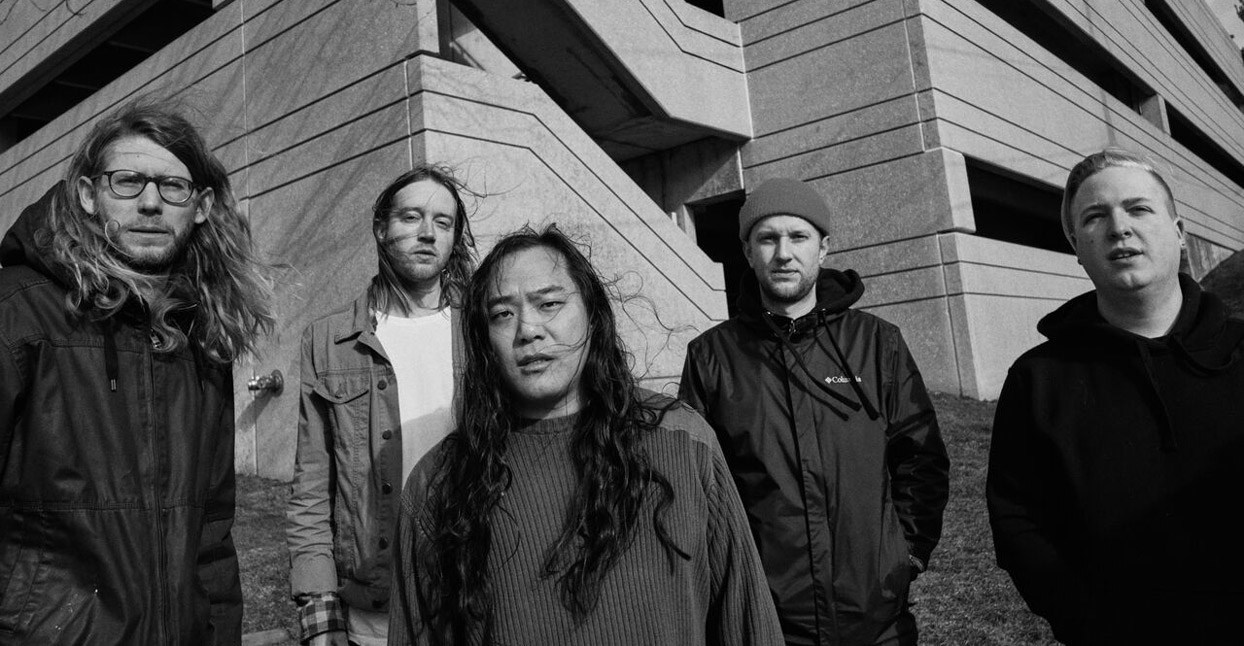 You would be hard-pressed to find a debut album with as much nerve as Somewhere at the Bottom of the River Between Vega and Altair, the inaugural album from the Grand Rapids, Michigan post-hardcore band La Dispute. Originally released in 2008—and newly rereleased in an altered version to mark its 10-year anniversary—Somewhere had goals as lofty as the full title is wordy. The album uses folklore and literature to steer 51 minutes of hardcore and metal into dramatic tales of lost and failing love, summing to an epic narrative involving kings, rivers, seraphs, and tempests. 
Jordan Dreyer, the vocalist and lyricist for La Dispute, views Somewhere's broad scope as a sign of the times. "I think the bands we idolized at the time operated on a grand scale. One of my favorite records at the time—and to this day—was Joanna Newsom's Ys, and that record is enormous in scope and so grandiose. I wanted to do that," he says. But along with mid-2000s indie music ambition, Dreyer identifies another, perhaps more crucial, ingredient: "We didn't know any better. We didn't know enough to doubt what we were doing."
The writing on Somewhere is fearless, but not undisciplined. There is a prog-rock level of geekery in the way the various storylines—despite forgoing a linear narrative—use references and motifs to contribute to a larger whole. In May 2008—six months before the Somewhere's release—the band released Here, Hear, an EP that featured spoken word performances of some of the texts that would be referenced on the album; a second EP was then released alongside Somewhere that year. As a whole, the first two Here, Hears (a third was later released with Dreyer's own poetry) served as supplementary listening material to Somewhere; a sort of pre-Genius.com annotated bibiliography that satisfied listeners' desire to connect every dot and uncover every Easter egg. "I think what we wanted to do principally was make something that people could evaluate and look into and dig around, because those were the kind of records that we loved: the ones that we could look for connections and pull stuff apart," Dreyer explains.
Somewhere may have been crafted with a made-for-vinyl attention to detail, but it was also the perfect album for the amorphous way that music fit into people's lives in the post-CD but pre-streaming era. "We for sure grew up in the age of MySpace. But even before that everyone had a Xanga," says Dreyer. "Most of the promotion that we did when we were first trying to be a band—when I was in high school—were blog posts to friends who were involved in the subculture on, like, Xanga or PureVolume."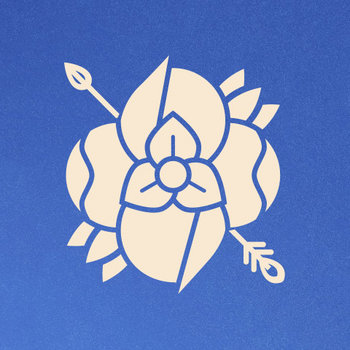 .
00:10 / 00:58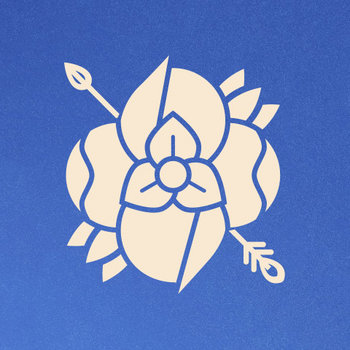 On paper, Somewhere resembles a grab-bag of unlikely sounds and inspirations: a mix of blues, hardcore, and metal channeled through unorthodox song structures and uneven time signatures, with no shortage of pick scrapes and gang vocals. But in the nebulous, MySpace-housed punk underground, there was less contextual bias towards what worked and what didn't, or what was cool and uncool. Somewhere is at once gravely serious and youthfully goofy—it shreds, rips, and rocks as often as it references Edgar Allen Poe, Albert Camus, or Tom Robbins. It didn't make you choose: you could pore over the lyrics and examine the frays and failures of relationships, or belief systems, and dream of the chance to try playing "Bury Your Flame" on Expert Mode in Guitar Hero.
In 2008, two all-ages Grand Rapids DIY spaces, the DAAC and Skelletones, provided an infrastructure for aspiring local bands and touring bands from neighboring cities to connect and grow. It was this community of hardcore and screamo bands that Somewhere dreamed for. Amidst wobbly PAs and stages that shook with the movement of the room (if they existed at all), La Dispute saw a theater that embodied the vision of "The Last Lost Continent," Somewhere's 12-minute penultimate track: "If we let our hearts move outward, we will never die."
Of course, this type of togetherness is the goal of many DIY punk or hardcore communities, a goal that may not always be as equitably accessible as these communities think or hope. In the 10 years that have passed since Somewhere's release, the DIY landscape has been pushed towards greater inclusivity by its most marginalized participants—a process that has been happening since punk's beginning, but has accelerated in the social media age. Songs like the lovelorn "Andria" cast Somewhere as an album that is completely unafraid to feel what it feels, which is a privilege in a musical tradition in which representation outside of white cis men often feels like the exception, not the rule; those songs may look different in hindsight, based on perspective. Physical space is a scarcity, often due to gentrification; the DAAC and Skelletones are now closed (the DAAC is looking for a new space), just as many similar spaces across the country are.
In some ways, the 10-year edition of Somewhere feels like a reminder of DIY scenes' ability to grow, learn, and persist. It features the original guitar performances re-amped and rerecorded by guitarist Chad Morgan-Sterenberg and producer Will Yip, as well as a remix by Dave Schiffman and Emily Lazar, respectively. With grittier guitar tones, punchier drums and thicker bass, songs like "Said the King to the River" and "The Castle Builders" sound more appropriate for the spaces and spirit they were originally created in. "[The 10-year edition] sounds so much more like a band in a room playing a show than it does a band in a room playing to a computer," says Dreyer. All of the melodrama is still there, but it's closer to what it sounded like when that melodrama came to life on South Division Avenue in Grand Rapids, Michigan in 2008.
That was always the hope for the project. So far Somewhere, with its fantastical elements and excess, is an outlier in a discography that is otherwise known for realism (2011's Wildlife) and brevity (2014's Rooms of the House). With the band's fourth album—their first on Epitaph Records—set to be released in early 2019, La Dispute have outgrown the types of spaces Somewhere was born in, but not the ethos it was born from. According to Dreyer, the idea of simply reissuing Somewhere or taking it out on tour didn't feel fitting. "[It felt wrong] to be like, 'Here's this meaningless benchmark. We're old now. Uh, buy a record,'" he says. "To go back and make it sound better was at least a way for us to show that this isn't just an old thing."
"It's an old thing made new and made different," concludes Dreyer. "Made better."