FEATURES
KVtheWriter is Conquering St. Louis
By Vance Brinkley · November 10, 2021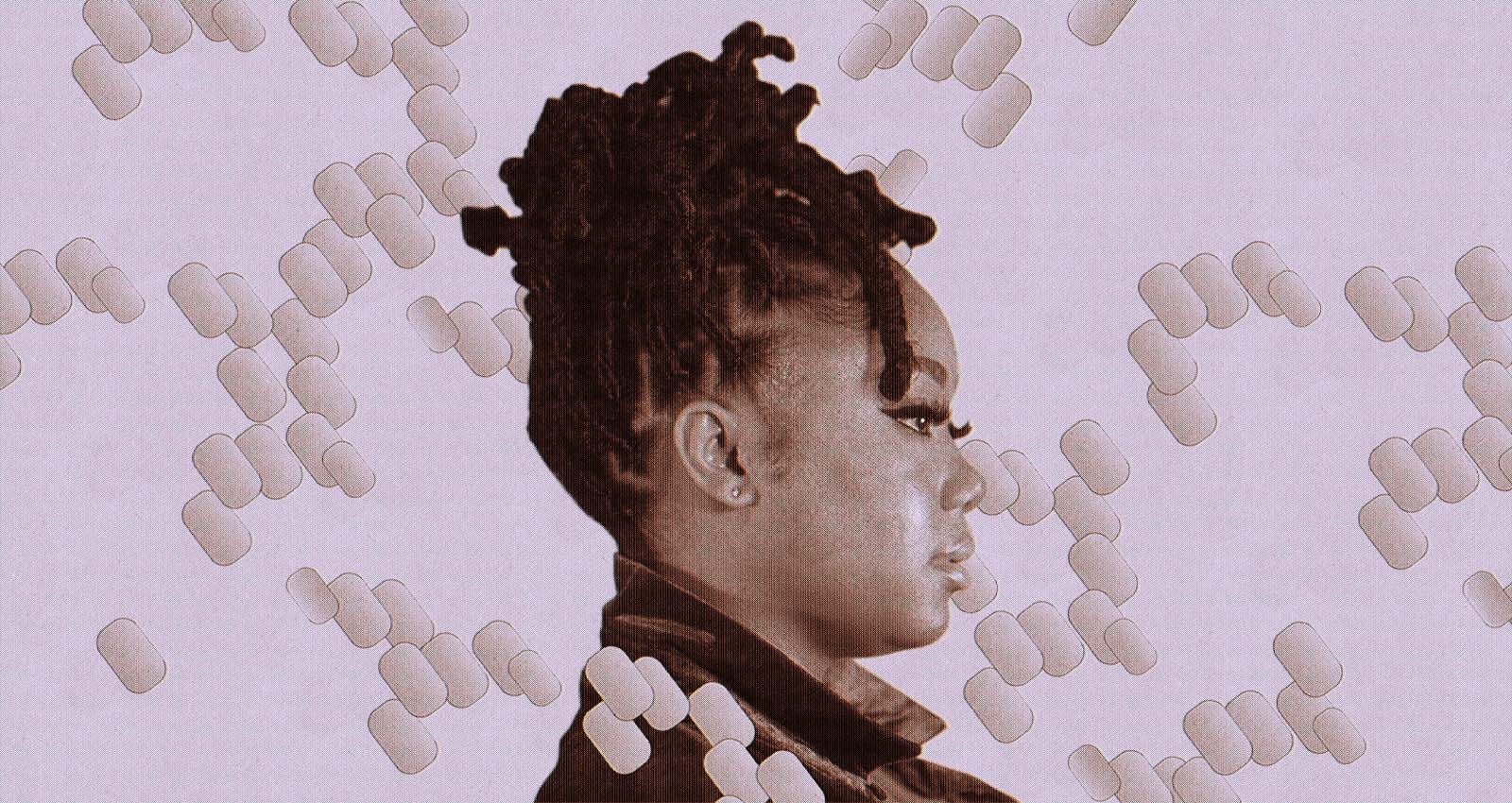 On a cold November night in 2020, KVtheWriter was in Shock Studios in St. Louis, recording the song "Crazy" with rapper Sir Eddie C and a live band. It was the first time KV—born Kayla Thompson—had played with guitarist Craig Florez, who used to play music in talent shows with KV's father when they were both kids, before embarking on a musical career that led to him performing alongside icons like Kanye West and the Temptations. Thompson had deliberately kept rehearsal time to a minimum. "We didn't run through the shit that many times," she says. "I wanted it to be authentic."
The original track was smooth, but Thompson felt it needed a twist. As Florez tells it, "She was like, 'Uncle Craig, I need you to rock this shit. I ain't really feeling this.'" So Florez switched on the distortion and the song was transformed from trap-soul into punk rock. "They one-taked it," says engineer Alex Don. "They really came with the energy."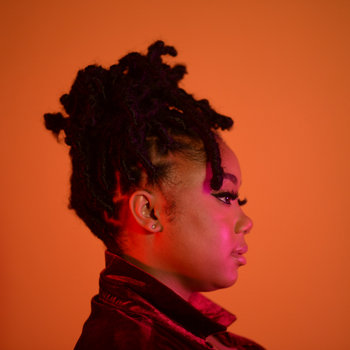 .
00:10 / 00:58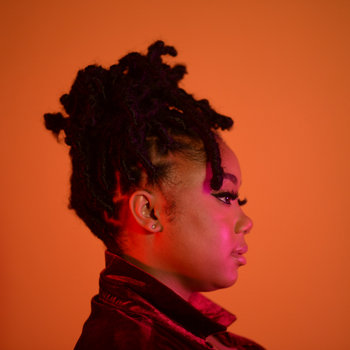 It's that take of "Crazy" that appears on Unplugged, a compilation of music from across KV's catalog that, despite the title, is most certainly "plugged in." The five-track EP offers a collage of R&B and trap, with touches of funk, jazz, rock, and reggae—all of it played by a live band. It makes a bold case for Thompson as one of the leading lights of the St. Louis music scene.
Thompson grew up in a family with deep roots in Missouri history. Her grandmother, Betty Thompson, was the state's first Black councilwoman. Her father, Tyrone, was a former local police chief; her uncle Tony owns a building that's home to the popular nightclub House of Soul, as well as TBeats Studio; and her brother Tyrell was a visual artist, known for adding a trill twist to Power Rangers in his artwork.
Sadly, Thompson began exploring her own talents as a way to cope with pain. "I started writing because of grief," she says. "My dad was killed in an attempted robbery in June 2010, and after that, I started writing a blog. Six years later my brother died, and I just couldn't function. That's what made me turn to writing music. Writing music helped me deal with the grief of losing my brother."
Love Sucks, Thompson's first EP, showcased her versatility. Over beats by local producer Blair the Machine, Thompson pored over the fallout from a then-recent breakup. She distributed promotional magazines based around the album's theme throughout St. Louis—and the buzz led to her first concert selling out at the local venue The Monocle. "It was storming that day, and I was like, 'Man, ain't nobody gonna come," Thompson says. "But when I stepped out on stage, it was packed. I was like, 'What the fuck! Wow!' I couldn't believe it."
.
00:10 / 00:58
Thompson's sophomore EP, The Ratchet Tape, followed shortly after, and showcased a different side of Thompson's personality. "After you go through a breakup, you go through a phase like 'Fuck people, I'm heartless, I don't give a fuck,'" she says, "That's why a lot of the songs [on Ratchet] are about, 'Fuck these n—as!' It's about a woman's scorn."
At first, Unplugged was supposed to be a live recording of her performance at the 2020 All Hallows Bash with Tonina and Mvstermind. "The intention was to record the shit live," says Don. "So I handed my flash drive to the engineer, and the motherfucker didn't hit 'record.'" The gaffe resulted in Thompson & Co. having to replicate the performance at Shock Studio. "Everything was one take," says Florez, "We just went to the studio and put it down." The EP features an eclectic assortment of songs—soulful sounds to head-knifing punk rock—all arranged to spotlight Thompson's voice. "Last Words" is a heartwarming letter to her fallen family members elevated by cloudy keys and funky guitar. By the third song, the sadness is swept away by the reggae-ish "Stormy Waters." Album closer "B.A.N." is a club banger, designed to end the project on a high.
The project was a building block for Thompson, but she knows her journey is far from over. "I have to work a 9-to-5 to fund the music," she says. "It's not completely self-sustained. But [the success of] Unplugged alleviated some of that stress." She's currently at work on a new project with Blair, but also mentions her interest in writing film scripts, along with a plethora of other avenues she'd like to explore. "She got a big head," Don jokes. "Kayla's a very driven person, so if there's something she wants to do, she's gonna do it all the way."