FEATURES
Coffee and Convo with D.C.'s Kokayi
By Marcus K. Dowling · Photos by Jati Lindsay · August 17, 2016
"I'm still creating, still have a lot to say, and I'm not going anywhere."
It's a muggy August morning in Washington, D.C.'s Adams Morgan neighborhood where, inside the quaint Songbyrd Music House and Record Cafe, Carl "Kokayi" Walker is at a wooden table, playing melodies on a 25-key mini synth plugged into a USB port on his computer. He's dressed in a crisp white dress shirt and wearing a dark beaded necklace. His sleeves are rolled up to the elbow, revealing heavily-tattooed arms. Walker nods his head fervently, surrounded by a crew of aspiring rap producers, songwriters, and Songbyrd employees who are taken aback by what they see. Songbyrd doubles as a coffee shop; you don't see many musicians—let alone one of the city's most talented—making beats on the fly while you order a latte.
"Coffee shops are great hubs of inspiration, because there's people, there's smell, there's ambient sound, background noise—so much to choose from in here," Walker says.
The stop is part of a series Walker calls "Beats and Beans," for which he goes to different coffee shops around the city and composes music on the spot. Interested patrons can plug in their headphones and listen along. When I tune in at the Songbyrd showcase, I hear what sounds like techno-flavored Afro-house riddims, with a pitched-down Drake vocal spliced over the track. "That's for the other album I'm working on, my Matthew from Amsterdam instrumental side project," he tells me. Walker released the first 'Matthew' album, Good English, in 2014. He usually has three or four different projects he's working on simultaneously, each one sonically different from the other.
.
00:10 / 00:58
Walker's main project these days is an album called HUBRI$, a vocal LP inspired by the Black Lives Matter movement and Donald Trump's rise to become the Republican nominee for United States President. "Don't expect the blackity-blackest anti-gentrification, 'seeing this racism shit go down, uplift my people,' Black Messiah, Black Jesus, Black Power Movement 9000 album, or the love love love, peace peace peace, and tranquility record," he says. He made those records—and made them well—long before D.C hip-hop was on the map.
Walker grew up in a musical household in Southwest D.C. His father played piano, was a fan of Cuban and Afro-Cuban music, and was involved in the city's mambo dancing community with his mother. His brother played Jimi Hendrix and Led Zeppelin, as well as D.C. music legends Bad Brains, Fugazi, Minor Threat and Junkyard Band. His sisters loved Roger Troutman, GAP Band and Parliament Funkadelic. Walker got into reggae while briefly attending University of Maryland-College Park, and began rhyming in ciphers.
"Early on in my career, I learned that I should never box myself in," Walker says about his nascent days as an MC. "I'm one of those people who decided not to be about genres—which sometimes did and sometimes did not work to my benefit. I decided very early on that I wanted to make the kind of music that I wanted to make, which involved using parts of all of the music that I had consumed to that point."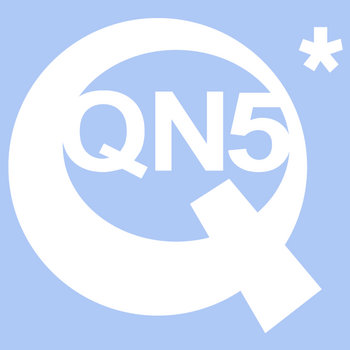 .
00:10 / 00:58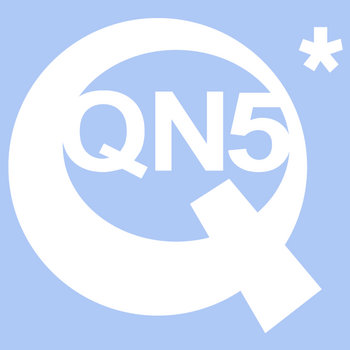 Walker far predates the Wale, Tabi Bonney, and Oddisee-led regional breakout of the mid '00s. The genesis of his work is in the '90s, when go-go was the dominant genre and its artists were the main export. Yet while MTV and pop radio had millions "Doin' 'Da Butt" in 1988, true rap heads were familiar with the boom-bap and jazz-rap fusion going on in D.C.'s underground scene. Hyper-fans of that era remember Kokayi's jazz/rap fusion band Opus Akoben, as well as lyricists like Asheru and Black Indian. To make it as a D.C. rapper in the '90s, you needed to stay creative, and to continually hone your skills in freestyle ciphers.
Walker's emergence as a top-tier musician attracted the attention of jazz musician Steve Coleman, who recruited him to tour as a traveling vocalist. Success followed quickly thereafter. "My first recording was with the Roots," Walker remembers. "I was in Brooklyn, and there I was with Tariq [Black Thought], Ahmir [?uestlove], [founding member] Malik B. and Rich Nichols [the Roots' recently deceased manager]."
Aside from working as an MC and producer, Walker currently serves as president of Washington, D.C.'s Grammy chapter. As an artist who's succeeded on both indie and major-label environments, his history and awareness has prepared him well for the role. "I'm supporting artists who are finding the resources they need to be the best artists they can be," Walker says. "I'm also trying to help artists understand that they need to have reasonable expectations for success, and work to make those happen. I just want to assist in increasing awareness."
Walker made the music for HUBRI$ six months ago, and of all its tracks, he cites "Mermaids" and "Maggie" as two of his favorites. The former is a contemplative pop/reggae ballad with trap elements, nodding slightly to the go-go/jazz swing of D.C. legend Chuck Brown. "Maggie" is a "straight-up country song," Walker says, more organic than Nelly making music with band Florida Georgia Line, full of celestial melodies and twanging guitars, chopped against classic New York rap breaks. Walker has experimented with country before—on 2012's Pro Deo et Patria album opener "Birdus Ghetti." But "Maggie" is less electronic and a bit more raw. "I'm going to zig while everyone else has decided to zag," Walker says. "I'm one of those people that's been yelling about the 'no genre' thing for a while now."
.
00:10 / 00:58
Nowadays, more and more hip-hop artists are incorporating jazz into their work—most of that owed to the massive success of Kendrick Lamar's 2015 opus To Pimp A Butterfly. Walker likes the record, but also thinks it's time for musicians to dig deeper. "I've heard more saxophones on records, and everybody's pontificating about the art of jazz," Walker says. "I'm gonna need everybody to jump off [Kendrick's] nutsack right now, please. All of this that's happening now sounds like music my dad was listening to. I've studied in Cuba, rapped with emcees from Senegal, learned different rhythms, and I'm able to rhyme to beats that don't have any notation."
With lines between genres blurrier than ever, Walker can make whatever kind of music he wants and find a place for it. "Rap's so diverse now," he says. "We have young artists, and we also have Jay Z, 2 Chainz, Busta Rhymes, Q-Tip, Tribe, De La, Redman, Method Man, and Outkast. None of these acts are going anywhere, and they can make whatever they want. They have made music that's burned into the canon of great American music, and they don't have to make the young boy shit." As for Walker himself, the new expansiveness only creates more opportunities to work. "I probably have six more albums of material completed," he says. "I'm still creating, and still have a lot to say. I'm not going anywhere."
—Marcus K. Dowling