FEATURES
Knxwledge Breaks Down the Process Behind His Projects
By Phillip Mlynar · April 08, 2020
"I've got a really big screen in front of me and I try to fill the desktop with songs throughout the week. Then, I clear it off on Sundays," says 32-year-old hip-hop producer Knxwledge from his home in Los Angeles. The beatmaker, born Glen Boothe, is describing the process by which he releases an unfathomable amount of music every month. He estimates that, on an average week, his desktop will fill up with "a few hundred joints," many of them following the blueprint for which he's become well-known: layered, deftly-sourced soul loops over hypnotic, lo-fi drum patterns. Each track takes him "a few minutes" to assemble; the longest he's gone without recording a song is "probably not more than a day." But despite his staggering discography—over 100 projects deep, and counting—there's nothing slapdash about Boothe's music. His second album for Stones Throw, the soothing 1988, pulses with gentle loops and warm, entrancing drums. "Music is my job for myself," says Boothe. "I'm blessed enough that people love it, so I treat it as a regular job."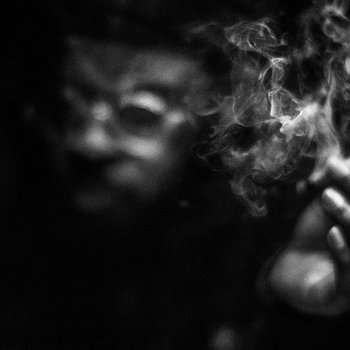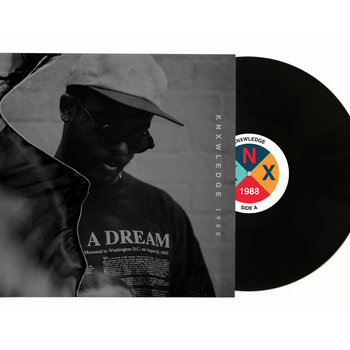 .
00:10 / 00:58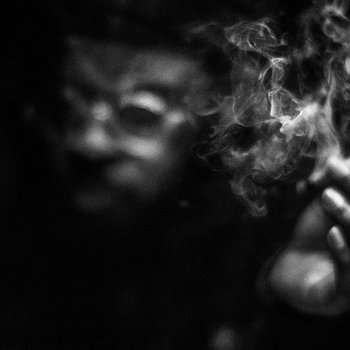 Merch for this release:
Vinyl LP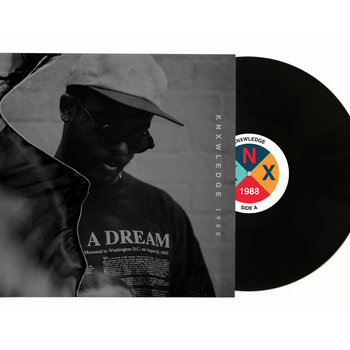 That discipline is an outgrowth of Boothe's younger years, growing up in the church in central New Jersey. Every week, after services finished, Boothe would have access to a treasure trove of instruments with which he could experiment. "I couldn't really grasp any one instrument, so I tried everything," he says. Noticing their son's interest in music, Boothe's parents gifted him an SP-303 drum machine when he was in middle school. "The whole music thing started there," he recalls.
He soon set his sights on learning to program the 303. "Dude, that took forever!" he laughs. "For some reason, I have the patience to learn difficult software, but it was definitely tough to grasp [that machine], and make shit sound like what you want to." Realizing the SP-303 was "just a tool—there's nothing in there," he started sampling the soul and gospel music he heard on the way to church. "I'd say my first steps were definitely looping. Then, I started sequencing those drums, and got into the software after that."
Boothe announced his arrival on a four-track debut called 3P in 2009, with opening track "Bile(JustforU)" making use of of woozy soul samples that caress gently jittering drums. From there, his catalog grew to include not only his solo beat tapes, but also a revered series of remix projects, including a subset dedicated to Philadelphia spitter Meek Mill. Some of his beats have also been repurposed as instrumentals for rappers like Kendrick Lamar, Joey Bada$$, and Roc Marciano. After Lamar heard Booth's song "So[rt]" during a photoshoot, he requested it for his upcoming To Pimp A Butterfly album. (It became Lamar's song "Momma.") "[My attitude is], if you wanna use it, I have the stems," Boothe says, "So I can make it sound a thousand times better, and you guys have these engineers that will make it sound even better than my version."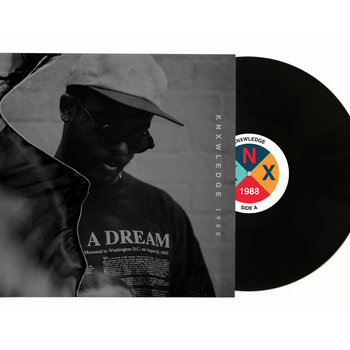 .
00:10 / 00:58
Merch for this release:
Vinyl LP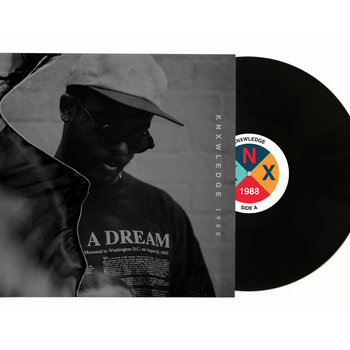 Named for the year of his birth, 1988 is the perfect distillation of Boothe's process. He created it on a home setup that includes Mellotron and Prophet keyboards, plus a monitor where he can play the Street Fighter V video game "to relax my brain for a second." (Sagat is his character of choice.) The album opens with "dont be afraid"—all of the songs are titled in lowercase, and written without punctuation marks to make them easier to search online—on which a late-'80s soul vocal sinks into buoyant bass and wavering synths. The rest of the album is a mesmerizing series of sub-two-minute tracks that convey a similarly relaxed melodic texture. Boothe deliberately keeps his songs short, but takes pains to ensure they flow together seamlessly. "It usually takes a day or two listening to [an album] through, cutting track times down so it's always looping forever," he explains. "It's kinda like my attention span: I always make it easy for you, just put it on repeat on a loop perfectly, no problem."
Boothe admits that cataloging and keeping track of such a cavernous discography can be a challenge. He finally got a computer that, "can process everything fast, so I'm backing shit up a lot of the time, but it's tough." But he has no plans to slow down his creative tendencies. "I just keep it moving, honestly," he says when asked what he usually does after finishing up a song. "That's why there's so many projects. I can't really dwell on tracks too much. Just gotta keep looking for more sounds."