FEATURES
King Woman's "Spiritual, Intuitive" Hard Rock
By Elisabeth Vincentelli · February 22, 2017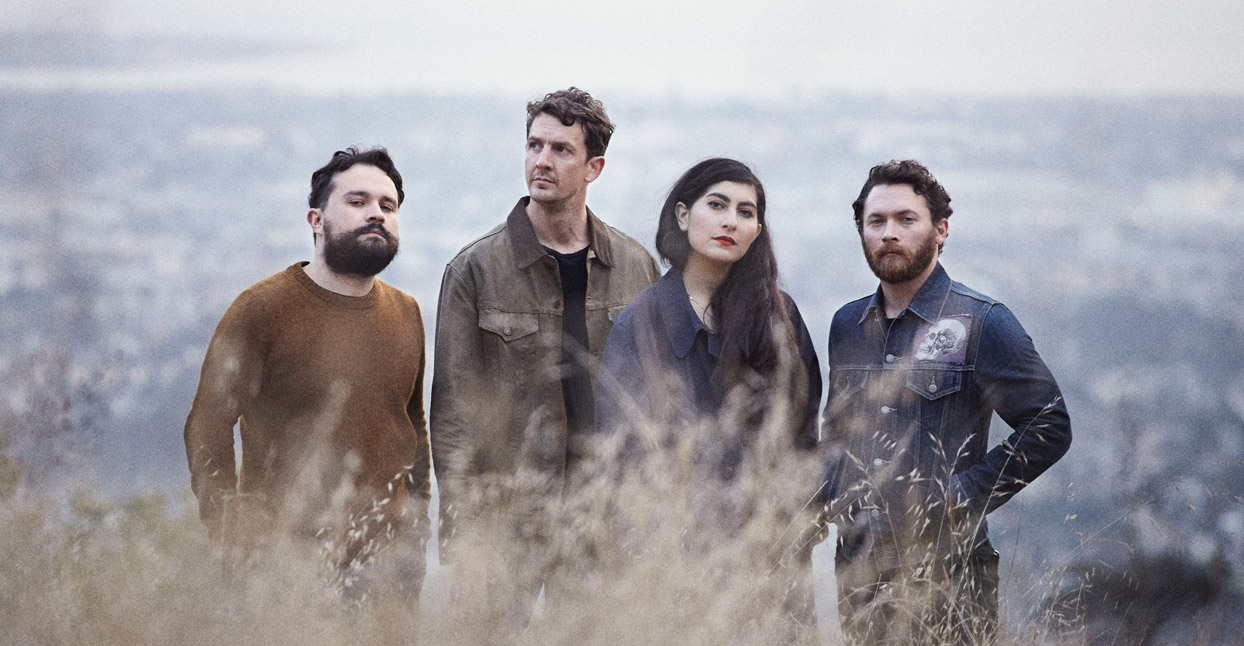 When in doubt, open big. "Utopia," the first track on King Woman's debut album does just that, with Kristina Esfandiari's somber voice coexisting alongside a huge boulder of a guitar riff. The song is heavy as hell, and has the swing of the best doom anthems.
Created in the Image of Suffering navigates a path between the crushing ambiance of atmospheric metal and the filigreed mood of shoegazey Goth—this won't surprise fans of producer Jack Shirley, who helped birth Deafheaven's Sunbather and Oathbreaker's Rheia.
But what makes King Woman stand out is the magnetic, composed Esfandiari. She somehow finds the time to anchor two bands (Miserable is the other one) and keep a live schedule that's intense in every way: Last summer, King Woman and Wax Idols signed up to open the Pentagram tour, only to quit due to "an overload of bullshit" from the headliners' grizzled singer, Bobby Liebling. Esfandiari has since moved on in every way, including a relocation from the Bay Area to Brooklyn. Then again, she's used to transcending hardship.
You've been open about your rough childhood in Sacramento, but what prompted you to pick up music as the way to express yourself?
Growing up, I would sneak in a lot of music I wasn't allowed to listen to. I would write down poems or songs, but I didn't really have a sense of privacy in my home, so I'd burn them or rip them up in little pieces. I watched people perform and I would burn inside, like, 'I can do this so much better than them.' [laughs]. But I was so shy. I felt like a loser and an outcast because that was the message I got from various people around me.
And still you first went out on your own to do music.
The first show I played, a really bad solo project, was packed and it was [written up] in the newspaper, but I feel I sounded like a goat. I was so nervous that my voice was shaking, and my leg was bouncing up and down uncontrollably. But things kinda went from there.
You joined Whirr shortly after that, right?
I made a Craigslist ad, because I was really depressed and desperate, and I wanted to meet some musicians when I moved to the Bay Area. One of the members of Whirr got back to me. It was a turning point. When I stopped performing with them, I started doing my own music.
The sound on the album has a certain grandeur, both musical and emotional. What was it like working with Jack Shirley to capture that?
He's wonderful. A kind, kind human being. He has animals running around the house, which lowers stress levels—and going to the studio is a very stressful process for me. I'm kind of a spazz in the studio, I'm very particular. It's hard for me to be that way, but I am. Where people would say "Oh yeah, that's good, that's fine," I don't want it to be "fine," that's not what I'm going for. Honestly, I want to scrap pretty much anything I create. I'm hard on myself. But I read something about Bruce Springsteen trying to throw "Born to Run" in the trash after he recorded it and thought, "OK, I'm not the only one who feels that way" [laughs]. I can always push myself and hopefully I won't want to scrap the next thing I create. I think my band would kill me if I did that [laughs].
King Woman is on Relapse, you're recording with Jack Shirley: Do you feel part of the metal world?
People feel the need to pigeonhole you and tell you what you are, but we bend genres. For me King Woman comes from a very spiritual, intuitive place, and I don't really care what people think about it [laughs]. I can see how parts of some songs are pretty heavy and can sound metal, but I wouldn't exactly call it that.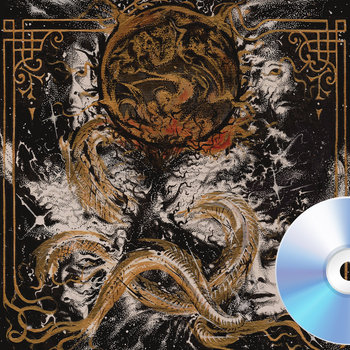 .
00:10 / 00:58
Merch for this release:
Compact Disc (CD), T-Shirt/Apparel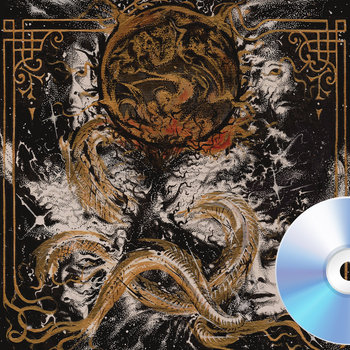 Metal fans also appreciate hard work as much as a good riff.
I work my ass off! I wake up early in the morning and I bust my ass working on things until night. I try to be the hardest-working person of anybody I know. It makes me happy. I like having a good work ethic. At the end of the day, I want to be proud of myself and be able to say, 'You worked harder than anybody.'
It's hard to avoid the Pentagram fiasco. What came out from that experience?
I don't want to talk about that. I try to generally be positive about things that are beyond my control, you know what I mean? All I want to do is play music and be kind to people around me, have a positive impact.
This fits with your band's music, which is strangely uplifting.
I love my life. My love life is a joke—it's continuously tragic and full of sadness, but even in that I'm still happy. I wake up in the morning with joy in my heart and gratitude that I'm alive. There's so much heavy shit going on around the world, so much sadness, but sometimes my first thoughts are just saying thanks that I have hot and clean water. Why would I be sad? I have a roof over my head, my friends and family are healthy. What the fuck do I have to complain about?
You mentioned Springsteen earlier, which is a bit unexpected. What kind of stuff is on your playlist?
I saw Springsteen live a couple of years ago and cried the whole show. I love, love, love Prince—he's pretty much my god. I love hip-hop and R&B, the Replacements, Stevie Nicks, Aretha Franklin, Frank Ocean. When people say there's no good music these days, I'm like, "Screw you! Are you kidding?" There's so much good music, I don't have enough time to listen to all of it!
—Elisabeth Vincentelli