FEATURES
Killer Bee's Lo-Fi Beats Pay Homage to Numerology, Dilla, & His Late Grandfather
By Ben Grenrock · November 30, 2018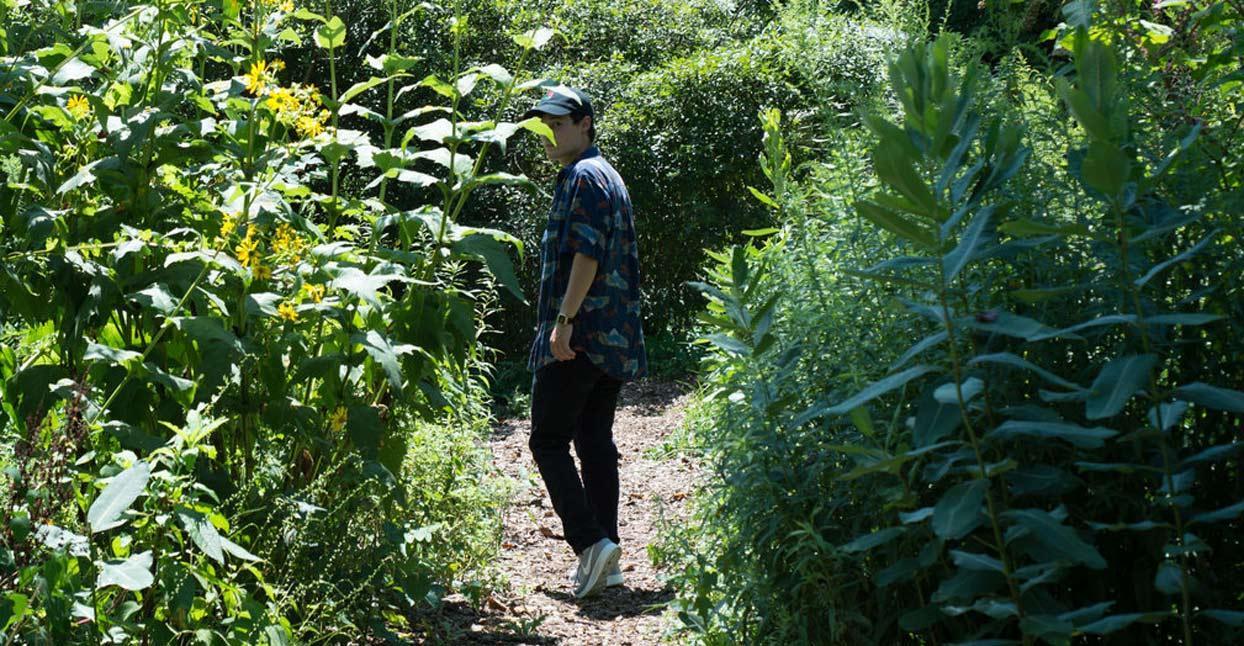 For an artist who tells his life story using only drum kicks and snares, producer Killer Bee sure has a lot to say. The 24-year-old has released six albums of instrumental hip-hop, each one serving as a diary entry writ in sound. Through stirring harmonic progressions and sampled dialog, he reflects on his childhood, past romantic relationships, and his ongoing search to find his place in the world. His beats can feel like a curtain drawn back from the most intimate parts of the producer's psyche, revealing the heightened semi-reality of dreams and memories, where every conjured image and every triggered sample carries symbolic weight.
But it's when Killer Bee—born Jose Barrionuevo—switches from the language of music to plain old English that it becomes abundantly clear just how full of personal significance his songs are. Speaking from his home studio in New Jersey, Barrionuevo details how a track containing three separate beats is at once an homage to iconic producer J Dilla, a nod to his own interest in numerology, and a requiem for his late grandfather—making it obvious that he's put as much thought into each songs' meanings as he has into their sound.
Which is saying a lot. After graduating from college and finding himself faced with the bleak realities of the job market, Barrionuevo doubled down on his life-long dream of making music. He spent seven hours a day watching tutorial videos, reading books on mixing and mastering, and combing a forum dedicated to producing lo-fi hip-hop, treating his studies like a full-time career. "I took all of that knowledge and I translated it into Otaku," he recalls, referring to his 2016 record.
Lo-fi is a subgenre of instrumental hip-hop characterized by dusty, stripped-down beats and typified by producers like bsd.u and Sleepdealer. But while Killer Bee utilizes many lo-fi tropes—subdued boom-bap rhythms, samples lifted from Japanese anime—when compared to the standard lo-fi sound, his tracks have an almost commercial crispness. They pop with sparkling highs, profound lows, and obsessively layered sections, inflecting the genre's traditionally woozy palate with the hyper-real qualities of the memories and emotions that inspire him.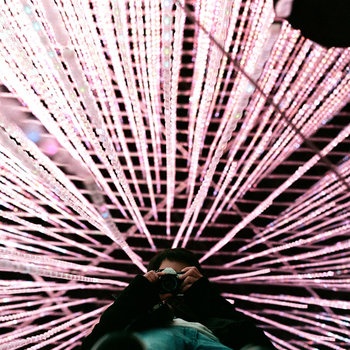 .
00:10 / 00:58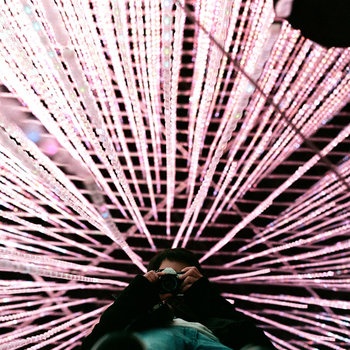 Merch for this release:
Cassette
LNR_[03] is Killer Bee's most recent step in his continued refinement of technical proficiency and sonic storytelling. Having moved further and further away from lo-fi with each release, LNR_[03] features a wide range of influences, from U.K. house, to trap and grime, all carefully filtered through the producer's earnest sentimentality. The sample of wistful woodwinds over booming drums on "GEMINI V.4," or the sensation of being transported to some sort of cartoon, hip-hop cathedral "TELL ALL UR FRIENDS" speaks to the producer's ability to blend contrasting elements into a vivid sound all his own.
Like all of his releases, every download of LNR_[03] is packaged with liner notes that dissect each track from technical and personal standpoints. Reading through the notes, the strong sense of pathos that haunts his music is traced to deeply intimate sources. Once you know the specific images and inspirations that birthed them, the stories he tells in his songs shine through as clearly as the sounds that comprise them.
Some of LNR_[03]'s tracks are based on Barrionuevo's memories; the blue tint of a movie screen on the face of a junior high crush, a stroll through Washington Square Park, or general nostalgia for the freedoms of childhood. Others songs, like "DARK MAGICIAN GIRL," are intended to capture more nebulous emotions, such as "having unrealistic expectations toward a crush." While some would leave the descriptions at that, Barrionuevo probes deeper in his notes, explaining, "I often ascribe all of my hopes and dreams onto someone, hoping that I can fix them when in reality I just wanted them to fix me. It's a toxic state of mind… That's something that I have to work on."
To Barrionuevo, this level of bare honesty serves a greater purpose than simply rooting his songs in the context out of which they were created. "I think I have the responsibility as an artist to be hyper-transparent," he says. "Because for somebody who's in a really bad spot and maybe can't talk about it, they read those notes and they're like, 'Wow, I'm feeling exactly this.'"