FEATURES
On Their New Record, Khruangbin Summon Stax Soul, Iranian Pop, and More
By Max Savage Levenson · January 22, 2018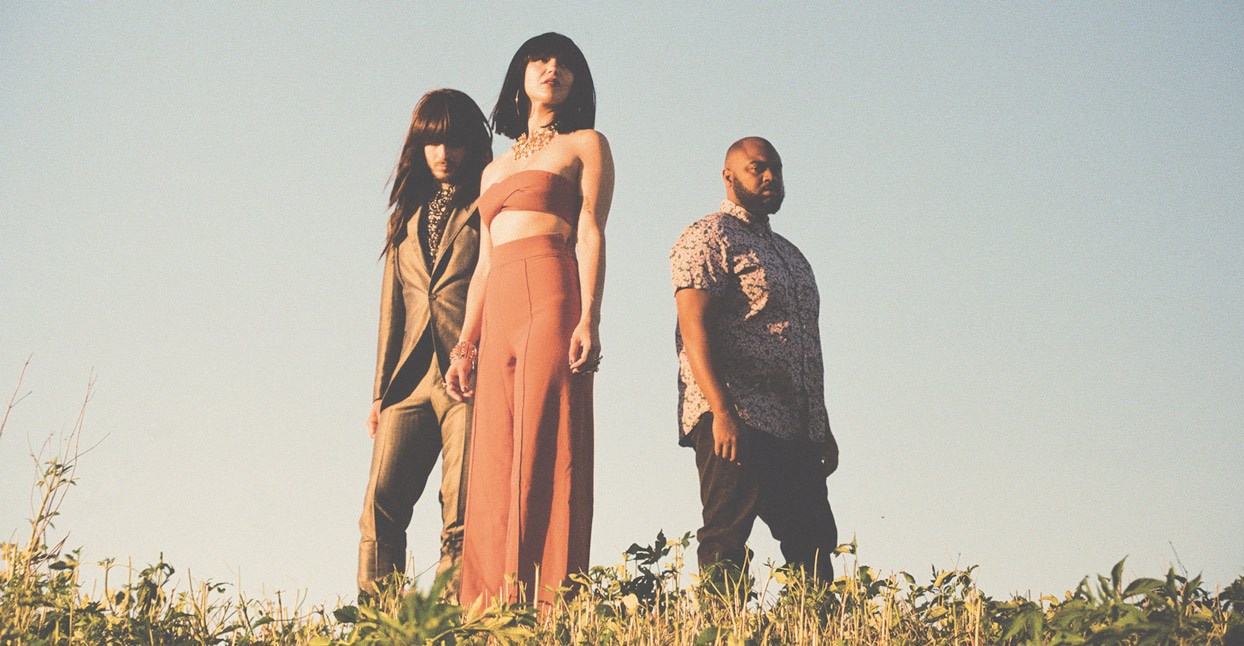 As a kid growing up in Texas, Laura Lee, the bassist of Khruangbin, would spend summers with her grandfather in the border town of Brownsville. A bit of an eccentric, he was obsessed with numerology; he'd wake up and start listing names of people born on that particular day. "He was sort of a madman, but in a beautiful way," Lee recalls. Often, he would ask her, in Spanish, "¿Como me quieras?"—How much do you love me?—and wouldn't let up until she responded with the magic words "Con todo el mundo." With all the world.

That phrase is also the title of Khruangbin's sophomore album, and it serves as a summary for the goals that Lee, along with guitarist Mark Speer and drummer Donald "DJ" Johnson, had for the band's creation. Drawing on an expansive breadth of sounds, ranging from classic Stax soul to dub, from Jamaican reggae to Iranian pop, Con Todo El Mundo is truly an album made "with all the world" in mind, arguing that the Thai funk influences that have become the band's signature are just one ingredient in a much grander global stew. "To [simply] call us Thai funk is a great disservice to the people who made that music in the first place," Speer points out. "We're going to put whatever influence we like into the music. Otherwise, it's boring."
.
00:10 / 00:58
Merch for this release:
Compact Disc (CD), Vinyl LP, Cassette
Khruangbin's roots are as far-reaching as their influences. Johnson, the group's percussionist, is also half of the Houston hip-hop production duo Beanz N Kornbread. Along with his partner Kenneth Roy, he has created tracks for artists including Slim Thug, Paul Wall, and Chamillionaire. "Pretty much if they're from Houston, we've worked with them," Johnson explains. He is also a church organist; he met Speer playing together at St. John's downtown church over a decade ago. Nearly every Sunday, they performed for roughly 3,000 churchgoers, honing their chops on a mix of traditional gospel, jazz, and R&B instrumentals in the cavernous space.
Lee first met Speer through his roommate, a mutual friend. "I was studying Middle Eastern art history. Mark was in his living room, watching [Breaking the Silence], a movie about Afghan music. It was such a not-normal thing to walk in on someone watching," she recalls with a laugh. "We bonded talking about that part of the world. I found him on Myspace and sent him my number." Weeks later, without announcing himself by name, Speer sent Lee a text: "The universe smiles upon you." She immediately knew who it was from.
Lee began crashing Speer and Johnson's weekly Tuesday post-church hangouts, eating burgers and playing darts at a Houston pub called Rudyard's. "We had dinner every Tuesday for three years and talked about music," Lee says. Initially, Khruangbin was comprised of just Speer on drums and Lee on bass, jamming in an old barn on Speer's family's property in the remote hill town of Burton, where they could "open up all the doors and play to the cows." But when Lee heard Speer's overdubbed guitar work, she knew she wanted him to focus his energies on the band's melodic front. They brought Johnson into the mix.
Khruangbin's debut LP, also called The Universe Smiles Upon You, was recorded in Speer's barn. Driving from Houston to Burton, the trio began listening non-stop to Thai rock and funk groups from the '60s and '70s like Yodrak Salakchai and the Impossibles, known as shadow music; the sparkly, sinewy grooves found their way into the band's largely-instrumental sound (the band's name is Thai for "airplane"). The New Yorker's Matthew Trammell succinctly described one of the tracks as "Stax's wettest and Philly's sweetest"—sweet, humid bass lines and snappy, hypermelodic guitar riffs. With its remarkably distinct sound—particularly for a debut—TUSUY had the feel of an instant classic. Khruangbin have since been touring virtually non-stop, opening for marquee names like Father John Misty and playing festivals around the world to growing crowds.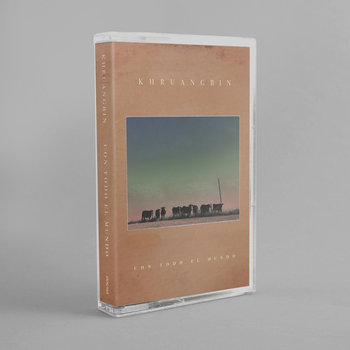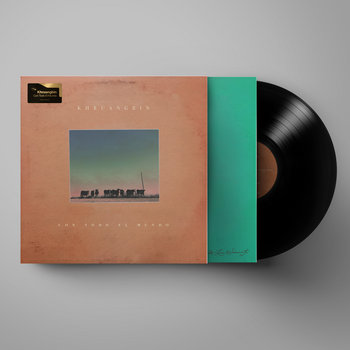 .
00:10 / 00:58
Merch for this release:
Compact Disc (CD), Cassette, Vinyl LP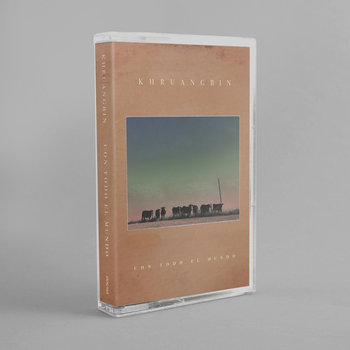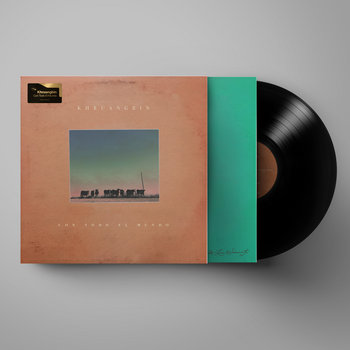 On Con Todo El Mundo, the band both perfects the equation they established on TUSUY—"Funky drums, dub bass, melodic guitar, those are the only rules," says Speer—and brings new elements into the mix, particularly from the Middle East. "I listened to [Iranian pop star] Googoosh more than anyone else during the making of this record…she's the Michael Jackson of Iran," he exclaims gleefully. "When you hear music that's not in English and it still moves you, [you know that it's all about] the melody, inflection, and the intent," he explains. "That's what I want to do on guitar." You don't have to venture very far into the album to hear that sentiment come to life; opening track "Como Me Quieres" reaches a gorgeous climax, featuring some of Speer's most lyrical playing to date.
Johnson says that the group's other goal for the record was to recreate the booming exuberance of the outdoor festivals that they'd begun playing. "The kick drum is more present in the mix [now], it drives people to dance," he says. Perhaps nowhere can that be felt more than on the album's lead single "Maria Tambien"; the breakdown sounds uncannily similar to Run-DMC's "Peter Piper." Elsewhere, Lee's playful vocals on "Lady and Man" are perfectly suited for a huge sing-along, and "Evan Finds the Third Room" (a tribute to their tour manager) plays like a syrupy version of TUSUY's disco-leaning "People Everywhere (Still Alive)," urging listeners to get loose.
Building on their intoxicating debut album, Con Todo El Mundo makes clear that Khruangbin is not content to stay in one place for long. Itching to prove that they can't be easily labelled or taken for a throwback novelty, they have instead crafted, as Speer put it, "a love letter to the world."
-Max Savage Levenson