FEATURES
Katiee's Big Moment
By Zoe Camp · July 13, 2016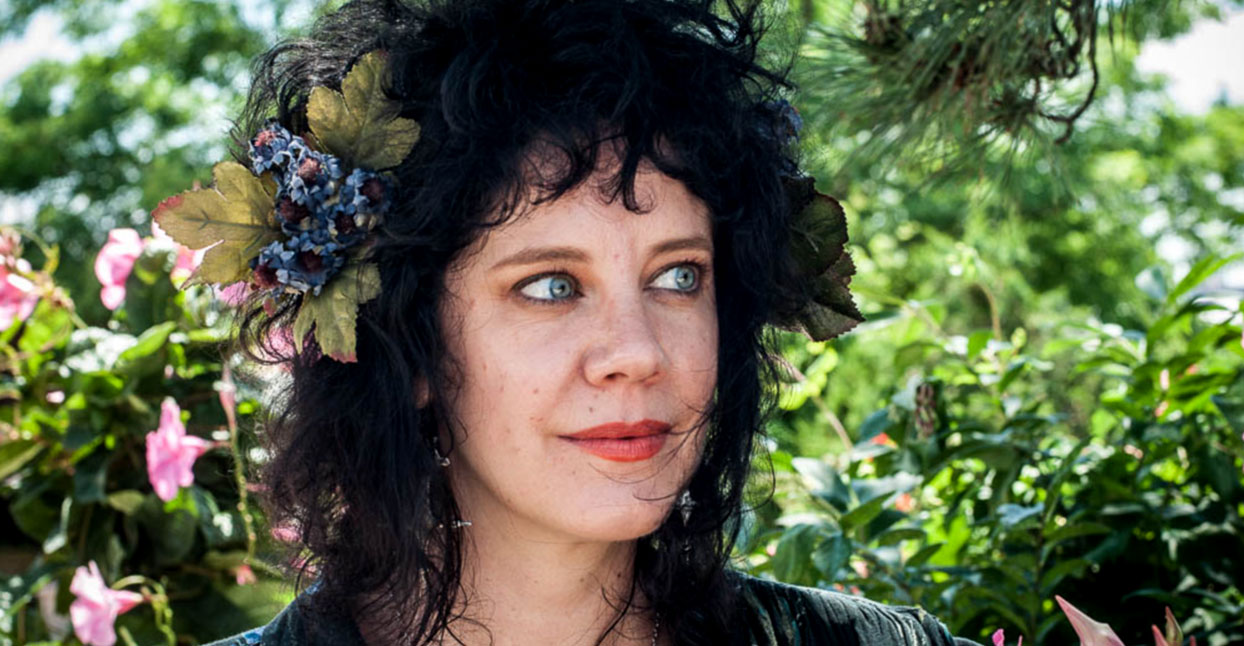 The luxe Italian restaurant is practically abandoned when I meet up with Katie Eastburn one balmy Brooklyn afternoon in early June. It's eerily quiet, save for a family on the opposite side of the room chatting over lunch and the selection of Kelly Clarkson ballads pouring from the speakers. Between the marble facades, the heaping servings of pasta, and the waiter watching us warily from the corner, the scene at Giando on the Water resembles something out of a Godfather movie, which inspires Eastburn to crack a joke. "This place is totally mob," she whispers, her eyes widening with excitement. "I mean, all the men going in and out, all the folks sitting around who never leave…" Her voice trails off, and she points to the stunning back patio where she tied the knot with Dark Meat's Jim McHugh a few years prior. "It was an awesome wedding," she muses. As if on cue, Clarkson wails over the speakers, "Some people wait a lifetime for a moment like this."
Eastburn's certainly been waiting a while for her big moment. Most know the Brooklyn-based musician as the operatic, angelic vocalist of Young People, an absurdist experimental rock band from Los Angeles active throughout the aughts. Her unparalleled combination of technical prowess and off-kilter lyrical themes (inspired by everything from cabaret to politics and everything in between) helped solidify the band's reputation as one of the city's weirdest, best acts. Following the group's self-declared hiatus in 2007 (the frontwoman passionately insists it's "not a breakup"), Eastburn embarked on a solo career under the name Katiee, scribbling down avant-pop songs and playing intimate shows with Xiu Xiu and Sunset Rubdown. Now, nearly a decade after her old band went on break, she's finally got a proper musical statement of her own: Out All Night, Katiee's debut album, seven years in the making.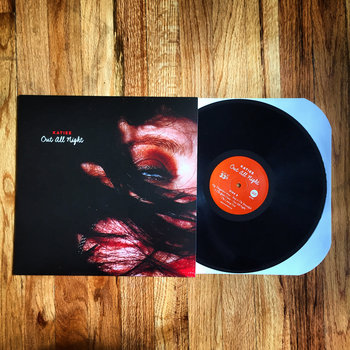 .
00:10 / 00:58
Merch for this release:
Vinyl LP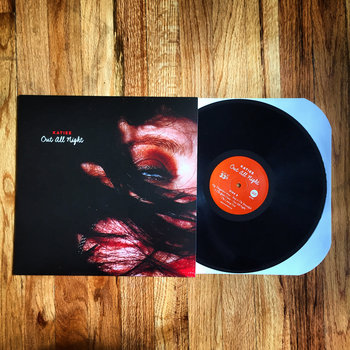 Out All Night's glittering electronics and softened arrangements mark a paradigm shift in Eastburn's sonic approach, revealing Katiee as a foil of sorts to Young People's blistering avant-garde jams. Despite the shifting frameworks, the musician's broader accoutrements remain intact, particularly her penchant for multi-disciplinary, multi-medium bricolage. Many of the album's songs are titled after famous films, with dialogue recycled as lyrics–"Atlantic City" draws upon Louis Malle's 1981 crime drama starring Susan Sarandon, while "Sudden Fear" and "Bad and the Beautiful" derive their inspiration from Joan Crawford and Kirk Douglas' respective classics. Literature provides another creative wellspring; while working on the album, Eastburn would wander through public libraries and used bookstores around New York City, culling phrases from dusty tomes selected at random. "My process has always been collaging," she explains, "so I think the words that I choose are very evocative and can be about whatever you want them to be about."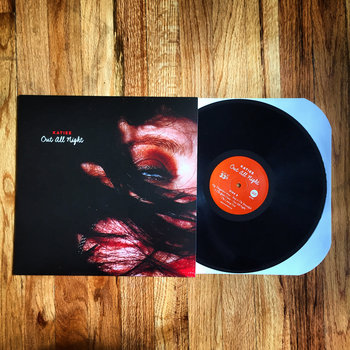 .
00:10 / 00:58
Merch for this release:
Vinyl LP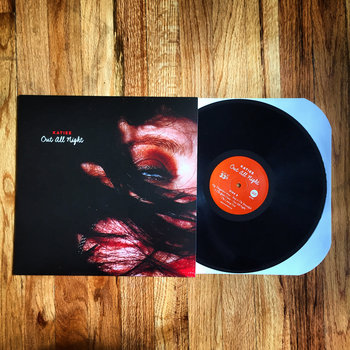 Eastburn's lyrics on Out All Night may be open-ended, but there's no shaking the underlying sorrow that casts a pall over the otherwise joyous proceedings: an offshoot of five years of family tragedy Eastburn calls her "period of survival." In 2007, the musician's little brother, an Iraq veteran, committed suicide. His death sparked what she called "creative upswell," somewhere between a coping mechanism and a means of transgressing the incomprehensible. "Sometimes in periods of loss people get that rush of that must-live-for-them, must-do-what-is-fulfilling sentiment," she recalls, "because what else is there?"
Inspired, Eastburn began recording and tracking the album in 2009, only to have the sessions cut short by another suicide–this time, her father's. Unsurprisingly, their suicides–and the gun-loving, staunchly masculine culture that often leads them to go undiscussed–rarely leave her mind. "I think that there's been lip service for our troops since the tsunami of suicides that happened," she says. "It's contagious, we know that; Even if you've never contemplated suicide, if someone close to you does it, you're like "Oh–that's possible." Even if you've never been depressed, it starts something."
Stuck at a creative standstill, fumbling for the strength to go on, Eastburn put her music on hold, got married, and became a caregiver. After graduating from a two-year accelerated nursing program, she began juggling music and healing, working 12-hour shifts several times a week. The gig wasn't just Eastburn's job; it provided an affirmation of humanity's most redeeming traits, as well as being a natural extension of her art. (She concluded our interview with a "passionate plea on the record" that other musicians follow in her footsteps, affirming that "artists make some of the best nurses.") By early 2014, she was back in the studio for the final round of Katiee sessions, joined by producer Jeff Cook and a full band comprising McHugh (Chris Forsyth and the Solar Motel Band, Sunwatchers), Jason Robira (Sunwatchers), Jeff Tobias (Sunwatchers), and programmer Ray Sweeten. Using her original demos as a blueprint, Eastburn and company re-recorded each sonic component and added new embellishments (saxophone, live bass, new keyboard parts). Seven years, multiple mixes, and one period of survival later, her debut solo album was finally set. Some people wait a lifetime.
—Zoe Camp