FEATURES
How The Arizona Desert Shaped Karima Walker's Nomadic New Record
By Peter Lillis · April 21, 2017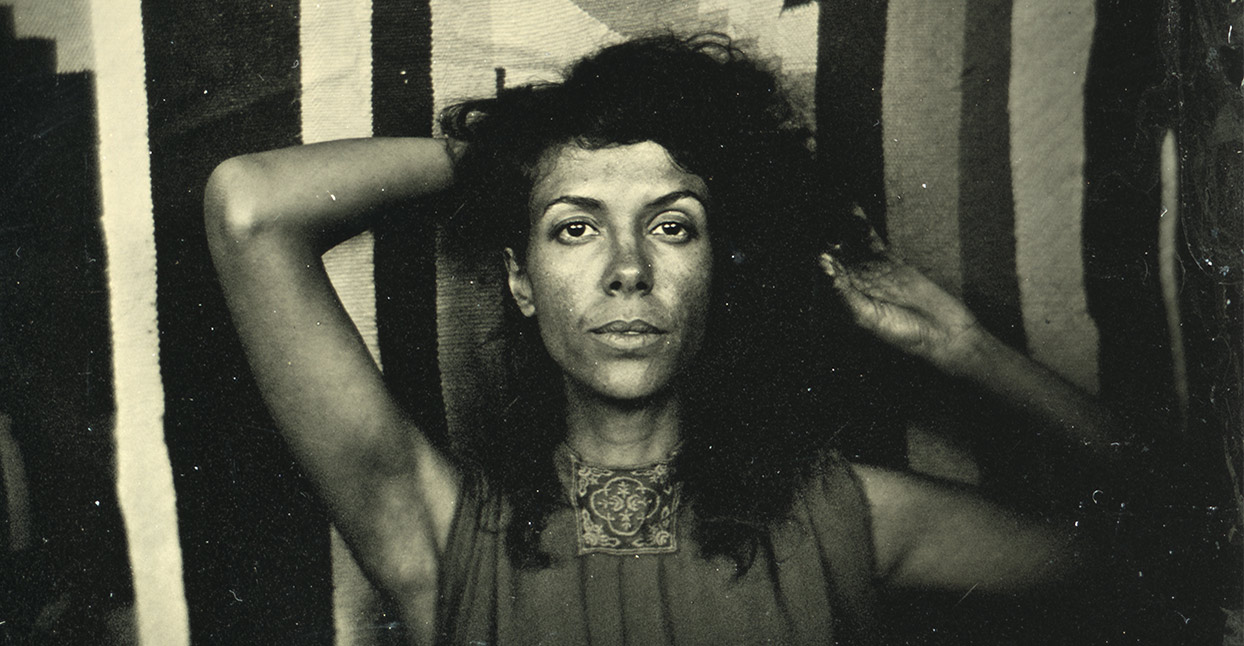 Learning about an artist's place of origin provides context on their creative upbringing. For the impressionistic music of Karima Walker—her latest album, Hands In Our Names, is a potent combination of sound collage, tape loop, atmospheric noise and soul-bearing Americana—place is not just context, but a participating force. Field recordings stomped and mulched through effected cassette players reflect the red desert around her hometown of Tucson, Arizona.
Punctuating the ambient passages are moments of more traditional, yet no less emphatic songcraft, often featuring Walker's golden yet melancholy mezzo-soprano looped ad infinitum. Lyrically, Hands In Our Names finds Walker taking in her surroundings. "Night points you as a compass," she breathes on "Holy Blanket," "Venus rises o'er the mountains." Later, on "We've Been Here Before," "there's a place you've never seen/Where the trees at midnight ring/'Neath diamond skies and soda springs…"
Throughout April, Walker performed on a double-headliner tour with label-mate Advance Base (fka Casiotone for the Painfully Alone). We caught up with Walker as she finished her tour, and discussed her latest release, favorite places to write, how to balance the imaginative with the traditional, and more.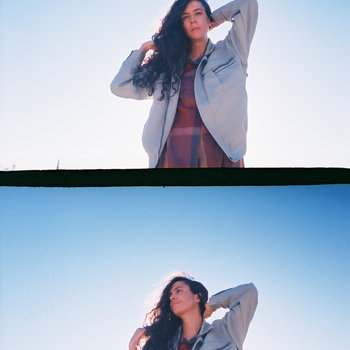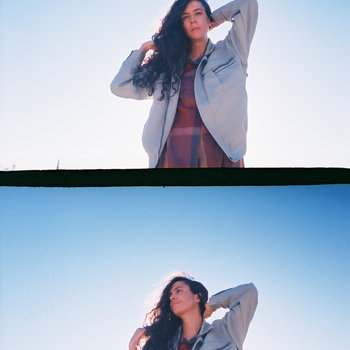 Merch for this release:
Cassette, Compact Disc (CD), Vinyl LP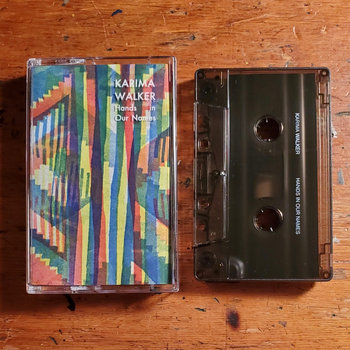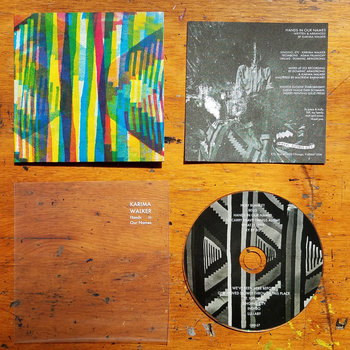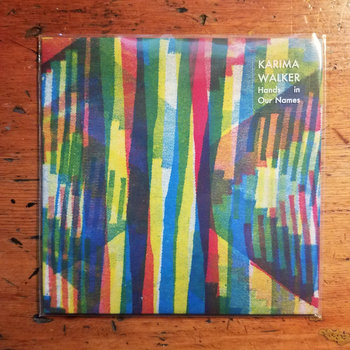 Hands In Our Names is out now on Orindal Records. How was this album conceived and recorded? Did you have a message in mind that you wanted to communicate?
The early process of the record was a lot of experimenting and exploring. I recorded it over the course of a couple years, in lots of places, with different kinds of devices. I'd been in a rut with a certain mode of songwriting, and wanted to push myself out of the genre in a way. So I didn't have a clear message at the beginning, but used this record as a way to explore ideas that were inspiring to me.
How has your upbringing in the Arizona desert influenced your song craft and/or aesthetic palate? Do you still live in Tucson? Are there other climates or environments that have brought out your creativity?
Growing up in Tucson was a really special thing, but I didn't totally recognize that until I'd been away for a while. I didn't start making a whole lot of music until after I'd moved to the Midwest, but my return to Tucson definitely influenced this record. A lot of the field recordings I use are from the desert and the city, too. There's a lot here to work with—the negative space in the landscape and the heat, the big sky. I'm usually just a few minutes from some solitude; geological features are exposed, the colors, too. I make videos to play during my sets, and those pull heavily from the desert and western U.S. I was talking to some friends about the desert and they mentioned something about how its sparseness and vastness frames everything. I think this is really true, and also determines how you take it all in. Rainstorms, cacti, driving by dust devils and mountain ranges, they don't all come at you at once, you can take them in a little more slowly. I lived in Asia, briefly, on a volcanic island. It was so different from anything I'd ever seen and showed up in my songs a lot.
Your music has a strong sense of place, with many physical details included within your lyrics. What role does place play in songwriting? How do you gain inspiration from your surroundings?
I do most of my writing at home. I've tried writing on the road, but I think I more enjoy dropping into the routine of playing every night, than trying to put songs together. Tour is more for collecting things to look at later. For this record, I wrote a lot of it in different living spaces in Tucson, and then did a lot of the assembling and arranging in New Mexico. I needed almost complete of solitude for that, because it was floating around as tape, written down, in different programs on my computer, and in my phone. And because I didn't want to flatten it all out into a DAW until it was basically done, I wanted a space where it could be physically and digitally floating around me for a while.
There is a house outside Portal, in New Mexico that I've been going to more recently to work on music. The house is really special to me; it's incredibly quiet, sits between two mountain ranges on a windy, grassy plain. I like to think that some of the quiet of that place is on the record, too. I also assembled a little of the record, and pulled a couple field recordings from a house I spent time in as a kid. I slept in the room that was mine as a four-year-old, remembering what that space felt like to me. It was really hard to get a lot of work done there—it felt like more of a generative space with a lot to say, not place to clear my mind.
Merch for this release:
Cassette, Compact Disc (CD), Vinyl LP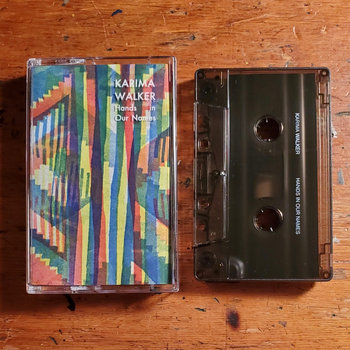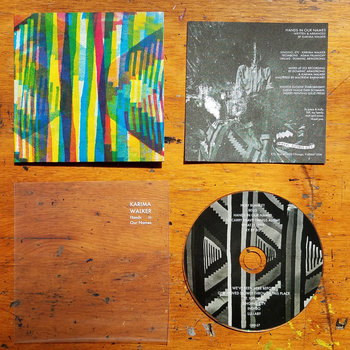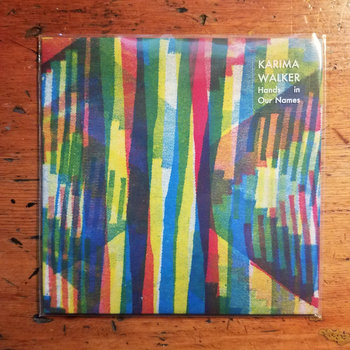 Your music has a mystical, almost spiritual, quality. Are you a spiritual person? Is there a particular spirituality that you identify with?
I'm drawn to particular, material things but also concepts and ideas. There is tension in that. But there's also an emotive, empathic way of engaging these things that really suits my mind. I'm pretty grounded in particulars—my own experience and interiority, the natural world, my relationship to others and specific places. So I have all these polarized grandiose things floating around, but I'm also aware of and internalize a lot of conflict. So I'm trying to figure out, how does one explore that hospitably? In Tucson, Venus is super bright on the horizon at dusk, but I am also fascinated by astrology.
To me, the subjective passage of time is one of the standout lyrical themes of HION, particularly on "What Is Left" and "We've Been Here Before." Does writing help you process events in your life? Do you agree and/or ever think about the subjectivity of time? Meaning, "before" and "after" are relative to the perspective of the beholder. How can we overcome the limitations of perspective? Should we?
Subjective passage of time. Hmmm. I do think that is a part of this record. Dominic, who played drums, he'd record his drum tracks after I'd sung and played guitar. And the way I play and sing, it isn't with a regular beat, it's a lot more to do with my breath. And so, definitely, I wanted to change the way I measured moving through the song, using different markers. I wanted fluidity, to blend one world into another and one way to do that is to project an interior, dream-like landscape and use more alien landmarks. I think that's one amazing thing about paying attention or focusing on something, your experience of time shifts and moves.
I don't think I'll ever get tired of watching one thing become something else. It is hypnotizing to overlay two clips of film, and watch textures blur and reemerge as this middle thing and then maybe something else all together. Same with sound, I love hearing one field recording become a guitar or something beautiful become something disturbing or uncanny, to put them next to each other and see how they inform this new reality. So, maybe that is a kind of overcoming of subjectivity. I do really enjoy pushing something pleasant into something that is gnarled, distorted, and other but hopefully empathically so.
How do you go about composing the non-lyrical ambient passages of your music? Do these passages have a thematic role in the overall narrative of the record?
Those pieces sometimes feel like part of a breath, negative space, anxiety, or rest. They do a lot [of things] that the lyrical songy-songs can't. The different features or voices in those ambient pieces, they're usually the starting point or hook for me. And I want to keep revisiting it, like it's performing some kind of magic trick.
When do you know you've finished an ambient passage?
I use my own attention span and interest as the measure. Once I feel like the sound has been sustained long enough for me to fully turn it over or hear it finish becoming something else, then I know it's done. I feel really sensitive about a song being too long. But different sounds will play with that done-ness, ya know? Same with where you place it in the song order. Some of those sounds are moving through physical places, they're ethereal and meandering and curious, because of their scale or voice. Some of them are sitting with heavier sadness or anxiety, more like walls or waves to stand in front of, so I'm usually exploring its purpose and going from there.
Merch for this release:
Cassette, Compact Disc (CD), Vinyl LP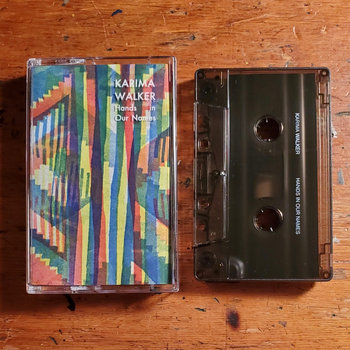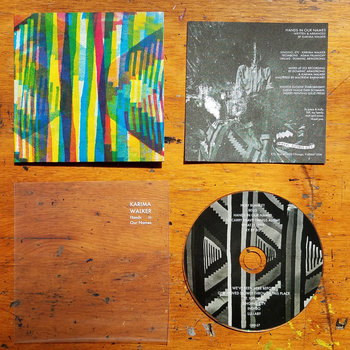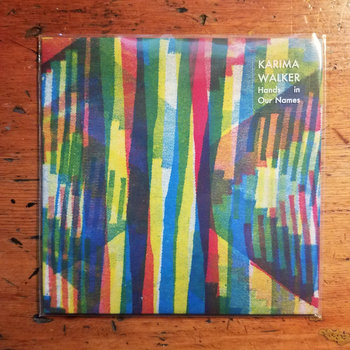 Can you talk me through your live set up? While I couldn't see directly, it seemed your performance included a cassette player. How does that fit into your shows? Do you ever experience technical difficulties with obsolete technology? Do you improvise live?
I run vocals, guitar, a couple tape players, and sometimes other things too, into a mixer that I control during the set, the idea being to control how much of any channel comes in at any time. Lots of gentle fading happening. I haven't had any disasters with the tape players yet, though some of the tapes I run are loops and they don't last forever! I had an issue with one of my tape players a few weeks ago and ended up doing some new things on the spot with my looping pedal.
I would love to improvise with my sets eventually, but for now I'm still learning how to piece a set together. In leaving behind certain ideas around narrative, I realized I was just constructing a different version of it, and so, I have an arc in mind when I present something. And certain samples and songs have different margins of functionality. But it's also not just a question of knowing what songs work best as 'last song of the set,' they have to fit as transition pieces, too.
A lot of what I perform runs on a spectrum of songwriter to ambient noise. And the more I choose to make a performance sit on the 'noise set' part of the spectrum, the more improvisational it can be. But the set I take on tour feels different. There is a very delicate balance I'm looking for.
—Peter Lillis