FEATURES
The Bittersweet Ballad of Karen Dalton
By Jim Allen · May 25, 2022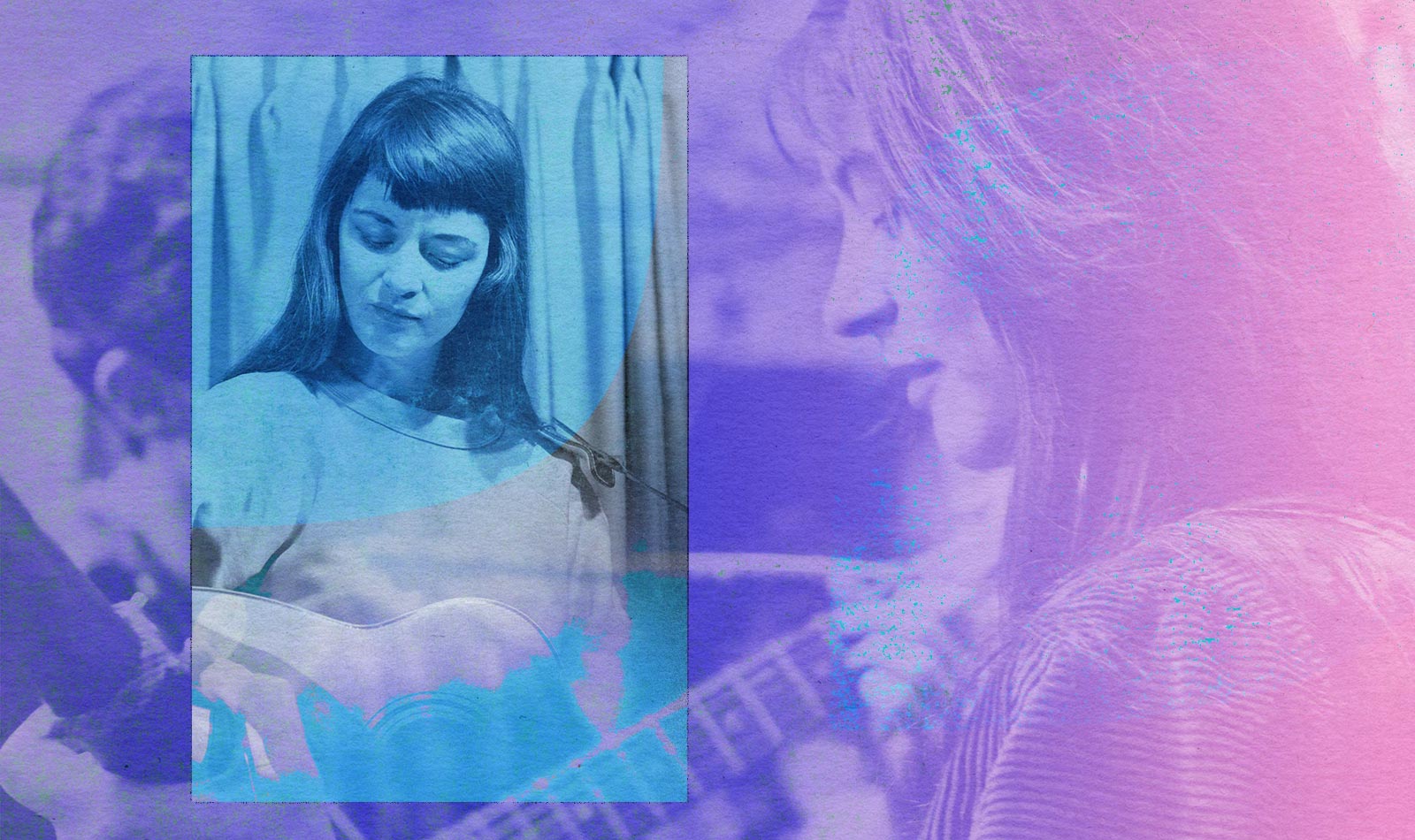 "Popular taste in the '60s wasn't ready for her," says guitarist Dan Hankin of his old comrade Karen Dalton. "She was always Karen, that was it. Her attitude was: 'If you like it, great—otherwise, too bad.'"
Two new releases from opposite ends of Dalton's career reveal what long-ago listeners were missing: Shuckin' Sugar, featuring previously unheard 1963-64 performances, and an extras-laden reissue of Dalton's 1971 album, In My Own Time.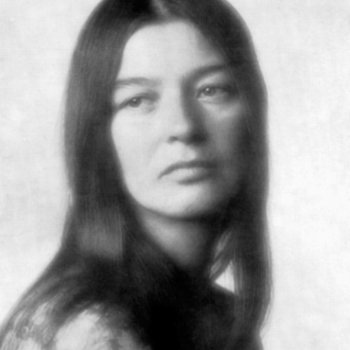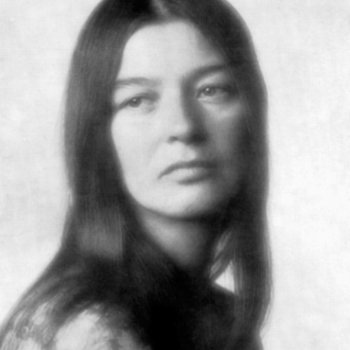 Dalton tends to be tagged as a folk singer, but that's an oversimplification. Sure, she came up in the Greenwich Village coffeehouse circuit during the early-'60s folk boom, with material drawn from similar sources to a lot of her fellow café troubadours. But her approach had as much to do with jazz as anything else, and over the turbulent course of her career, she tackled blues, R&B, gospel, and rock 'n' roll with equal expertise.
---
Voice From the Plains
Dalton grew up in rural Oklahoma, where she would quit high school and have two kids and two divorces before she was out of her teens. Hungry for something more, she lit out for Greenwich Village at the start of the '60s, when folk music was the counterculture's cri de cœur but Bob Dylan hadn't yet blown the scene up to epic proportions. The Village folkies had never heard her like before.
The term "old soul" is an understatement of cosmic proportions when applied to Dalton's singing. If she lived to be 100 instead of only 55 and performed up to the final minute of her life, she'd still have a sound beyond her years. Both the Oklahoma plains of her youth and the struggles that lined her life are audible in Dalton's melancholy, muted trumpet of a voice.
Billie Holiday's honey-and-molasses moan is the most frequent comparison, but the bold, bluesy glide of Bessie Smith is equally integral to Dalton's musical makeup. While her once-in-a-lifetime instrument could stop listeners dead in their tracks, it's the way she used it that knocked them on their asses. Dalton could stretch a line nearly to the point of breaking, take a tempo down to an almost perversely slow count, or spatter her notes around the beat at will, and she made it all work.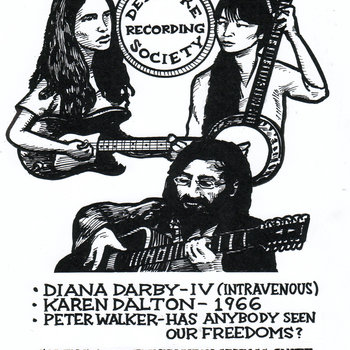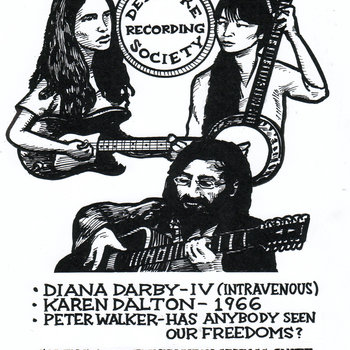 Merch for this release:
Vinyl LP, Compact Disc (CD), T-Shirt/Shirt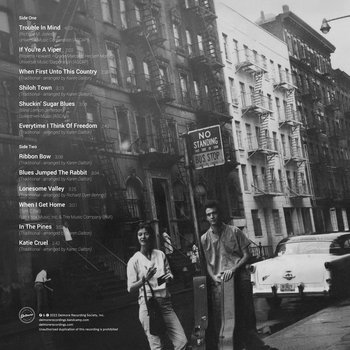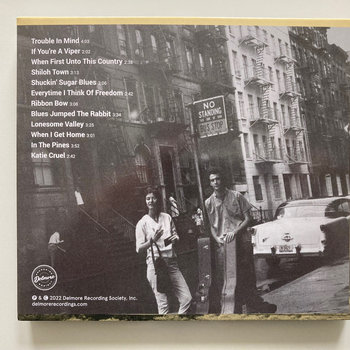 Add her Okie authenticity—other coffeehouse singers were learning old-timey tunes from Harry Smith's Anthology of American Folk Music while she seemed like a character straight out of one of those songs—and it's not hard to see how Dalton turned heads at the hootenannies.
"She was blowing people's minds in the Village," says Mark Linn, who curated Shuckin' Sugar for his Delmore Recording Society label. Future folk legends like Fred Neil, Tim Hardin, and a young Dylan were among her brain-blown devotees, and she could capture a few dozen souls in a café on any given evening, but that wasn't enough to put her over the top. Life wasn't much easier for Dalton in the Village than it had been in Oklahoma. Being dead broke, sleeping on people's floors, and sneaking into gas station bathrooms got old fast.
"Everybody thought we were great," says Richard Tucker, who started out as Dalton's musical partner and soon became her third husband, "but nobody important enough to do anything with our music." After a couple of years, Dalton decided she'd had enough of New York and scouted out a safe haven in the mountains outside of Boulder, Colorado, calling Tucker to join her soon after. "Karen, I think, couldn't take the pressures of the New York scene," says Linn, "especially post-Dylan. I think she saw herself more as an artist than a commercial entity."
Dalton was an artist down to her bones, but she never fancied herself an entertainer. "Her performance style and her voice were so unusual," says Hankin. "In coffeehouse settings, she could work her magic, but beyond that…she never had a stage presence. She really acted as if she just didn't give a shit: 'You can listen if you want to but I'm not gonna talk to you or be entertaining. It's my music, take it or leave it.'"
---
Leaving for the Country
Dalton and Tucker were post-beatnik, pre-hippie bohemians living off the grid in Colorado from 1963 on and carving out a community for themselves. "There was a small group of people," says Hankin, "not all musicians, living scattered across the foothills west of Boulder, mostly in old mining cabins from the '30s that you could rent real cheap. That's how I met her and then started playing with her."
There weren't a lot of folk-friendly music venues, so Dalton, Tucker, and their friends played as much at home for each other as they did for the public. Dalton was at the core of this humble scene, and after her Sisyphean struggles in the Village, she enjoyed being at the center of this homegrown hub. But one local oasis for folk music was Joe Loop's little coffeehouse, The Attic, right across from the University of Colorado. Dalton and Tucker were performing there together even before they met Hankin.
Merch for this release:
Vinyl LP, Compact Disc (CD), T-Shirt/Shirt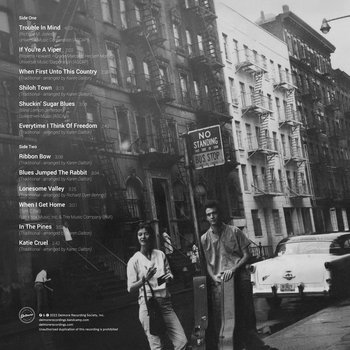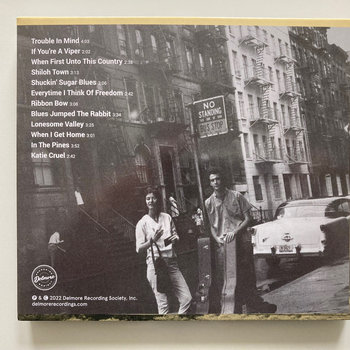 The magic of the couple's duo shows at The Attic is captured on Shuckin' Sugar, which contains performances from 1963 and '64. Listening back six decades later, Tucker says, "Karen's singing with enthusiasm, a little more youth, like she was having a good time…I think she was generally happier. When I think of being in Colorado, that was the best time we had together easily. We had horses, lived in the mountains, there was a lot of music, but it wasn't being performed anywhere except parties and at home most of the time."
"She was very much in her own world then," says Linn of the Attic tapes. "There's a purity of emotion that I think comes through." When Dalton and Tucker join their voices on "Shiloh Town" and "When First Unto This Country" (taken from the traditional American roots repertoire like the rest of the tracks here), they conjure a sound so raw and natural it feels like part of the earth itself. Versions by even the most faithful, non-commercial folk revivalists of the era, like Peggy Seeger or The New Lost City Ramblers, sound almost slick in comparison.
Dalton and Tucker put some swing into spirituals like "When I Get Home" and "Lonesome Valley." The latter reveals the first tiny touches of the jazz influences that helped set Dalton apart from her folkie peers. "The bridge has this descending line that sounds like Charlie Mingus or something," muses Tucker, "then it goes back to sort of a normal melody. There were a bunch of what everybody called 'folk groups' that to me were corny and boring, because I came up loving jazz more. I think some of those harmonies [we sang] were kind of jazzy as far as the dissonance. With the real pretty folk music you never hear that. I just think some of our harmonies were really cool."
Merch for this release:
Vinyl LP, Compact Disc (CD), T-Shirt/Shirt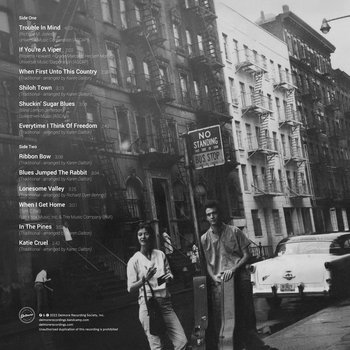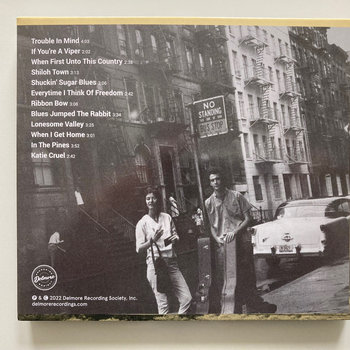 But Shuckin' Sugar is dominated by Dalton's solo vocal features, and on folk ballads like "Katie Cruel" and "Ribbon Bow" she leaves even versions by gifted '60s folksingers like Odetta and Carolyn Hester in the dust. Time becomes fluid as Dalton deploys her jazz-informed phrasing in a way that was still foreign to the folk world and would have innovators and Dalton acolytes like Fred Neil playing catch-up years later. The irony is that when people heard Neil doing it on record in 1965, they assumed it was he who got the ball rolling rather than Dalton, who didn't record until '69 and was barely heard even then.
By the time Hankin made the scene around '65 and started playing with Dalton and Tucker, things had changed. "The Attic was dead," he says. "Performances were very few and far between." When they did perform it was often at inhospitable bars. "They were just there to drink and dance and party," says Tucker of the patrons. "It wasn't really a listening crowd."
---
In the Belly of the Beast
Dalton's bucolic idyll wouldn't last; eventually, she and Tucker broke up, and she made her way back to New York. By this time, admirers like Fred Neil were starting to find some success, and Neil's producer Nik Venet wound up overseeing Dalton's debut album, 1969's It's So Hard to Tell Who's Going to Love You the Best.
There's a widely perpetuated myth that this was a stealth recording and the only way it could be made was by inviting the recalcitrant Dalton along to a Neil session, coaxing her into some casual singing, and recording her surreptitiously. This is debunked by Hankin, who played on the session and recalls her being fully prepared for it. "She had a setlist," he reports. "She knew what she was doing. The studio was booked, the producer was there, the musicians were there. She came with full knowledge and had been working on what songs she wanted to do there." Richard Peete, who co-directed the documentary Karen Dalton: In My Own Time (2020), has confirmed that she made demos for the project both at home and at Capitol Records and is heard on the former discussing her recording plans.
The spare, bewitching tracks include sympathetic accompaniment from Dylan bassist Harvey Brooks, Lothar & The Hand People guitarist Kim King, and drummer Gary Chester, leaving plenty of space for Dalton to cast her spell on tunes by friends like Fred Neil and Tim Hardin alongside old folk and blues material. Hankin describes the sessions as "just easygoing…the bass player and me and Karen were in a tight little circle. It was very similar to the kind of setting she was used to playing in at home. The drummer was probably behind baffles. It was just this really intimate studio session of a couple of days, maybe." That organic vibe is audible as the arrangements bend and flow to suit Dalton's quicksilver muse, for a hushed, autumnal feel simultaneously light-footed and heavy with emotion.
But by 1969, the brief window of opportunity for subtle statements by folk-blues balladeers was slammed shut by the ascendance of high-dB post-psychedelic rock. Dalton's album, which would probably have been a cult success at best on account of its idiosyncrasy, quickly fell from sight. Unexpectedly, the era's embrace of those bare-chested acid-rock rumbles led indirectly to Dalton's second chance.
After Michael Lang became a counterculture hero for organizing the 1969 Woodstock festival, he ended up with his own production company and record label. Dalton was one of his first signings. She relocated to Woodstock, where 1971's In My Own Time was recorded at Bearsville Studios.
"The second album was a bigger production," remembers Hankin. "It was much more formal, where all the musicians were separated a lot more. It was hard to make eye contact with anybody in the studio. You might never talk to the drummer. It was much more of a professional, commercial recording, with a lot of good studio players."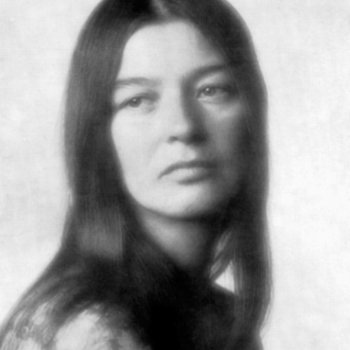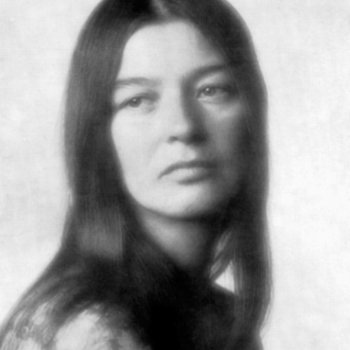 With Brooks producing, a raft of crack musicians contributed, including pedal steel wizard Bill Keith, session guitar giant Amos Garrett, a violin, and a horn section. The broadened arrangements aren't the only difference from the previous album—while there's a bit of Dalton's typical traditional fare ("Katie Cruel," "Same Old Man") and a Richard Tucker tune ("Are You Leaving for the Country"), the bulk of the material was new for her. There are '60s R&B hits (Percy Sledge smash "When a Man Loves a Woman," Marvin Gaye classic "How Sweet It Is [To Be Loved by You]"), The Band's "In a Station," George Jones's country ballad "Take Me," The Paul Butterfield Blues Band's "In My Own Dream," and more.
"It's very different from the first one," agrees Linn, "I think it's a masterpiece on a very different level than the first record." In My Own Time makes it resoundingly clear that whether Dalton was in a chamber-folk setting or fronting a full, hard-grooving band, her voice would always take center stage. Never resorting to excessive volume or vocal histrionics, she maintained a quiet command with her heart-stopping tone and transcendent delivery.
"Something on Your Mind," a bespoke song by her friend Dino Valenti of Quicksilver Messenger Service, seems to answer the question, "What would Fairport Convention sound like fronted by a heartbroken Okie ghost?" Tucker's bittersweet tune is a natural fit for Dalton's world-weary, woodsmoke tenor. On the R&B cuts, she proves her ability to utterly redefine songs of any style to suit her vision.
Light in the Attic's 2022 expanded reissue of the album sweetens the deal with alternate studio takes and captivating live tracks from the 1971 European tour that ended up being the last nail in the coffin of Dalton's career, the performances's high quality notwithstanding. Evincing more enthusiasm than show-biz savvy, Lang booked Dalton and her band as the opening act for Santana. Matching Dalton's stage-diffident subtleties with the outsized polyrhythmic blast of a jam-heavy rock band reaching a commercial peak turned out just the way you'd expect.
"She couldn't project herself in a big venue," says Hankin. "The other thing was that nobody came to hear Karen Dalton, they all came to hear Santana." The experience reached its nadir when Dalton left the band waiting onstage enduring increasingly loud demands for Santana and never emerged. "She didn't really relate to the audience at all," says Hankin. "Part of it was lack of experience, and it might have been just her personal pride and her values—she didn't want to pander for attention."
---
The Fall and the Rise
After that, Dalton never toured or professionally recorded again. The substance-abuse problems and depression that had plagued her for years conspired with the collapse of her career to gradually swallow her life. "There were definitely addiction issues," says Linn, "she was really struggling to just get it together. She really hoped to break free of that cycle."
Her performances became increasingly sporadic. Homelessness and abortive rehab were part of the picture at various points as she became more and more isolated and unwell. Dalton was diagnosed with AIDS in the mid-'80s and died of related causes in 1993 at the age of 55.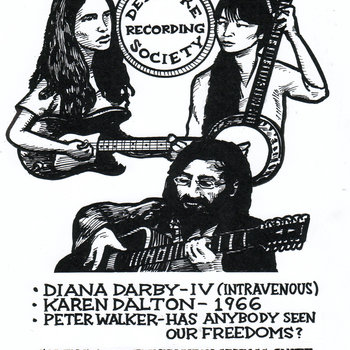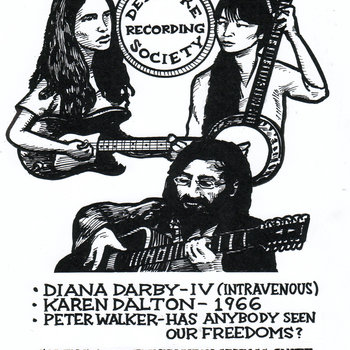 Merch for this release:
Compact Disc (CD), Vinyl LP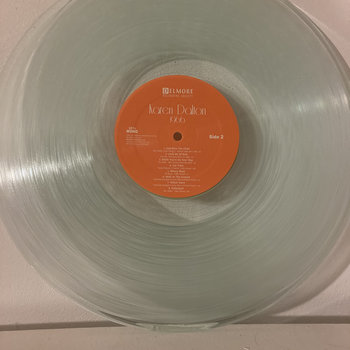 The Karen Dalton renaissance started slowly with the 1997 reissue of her debut album. The first re-release of In My Own Time arrived in 2006, followed by the previously unreleased live recordings Cotton Eyed Joe, Green Rocky Road, and 1966. Along the way, the music earned disciples like Nick Cave, Adele, Joanna Newsom, Mark Lanegan, and Angel Olsen, some singing her praises and others singing her songs.
"I started hearing from people who would tell me the first time they heard her they were gobsmacked," says Hankin. "It just hit them so hard and so deep. Some wrote books, one guy made a graphic novel, other people wanted to make movies about her—there's the documentary that's out now that's really quite good."
The flip side of Dalton being ahead of her time is that the world eventually caught up with her, even if it happened too late for her to enjoy it. Releases like Shuckin' Sugar and the expanded In My Own Time help keep the legacy alive.