FEATURES
Kadhja Bonet's Debut Album Channels 1970s Soul
By Valerie Veteto · October 28, 2016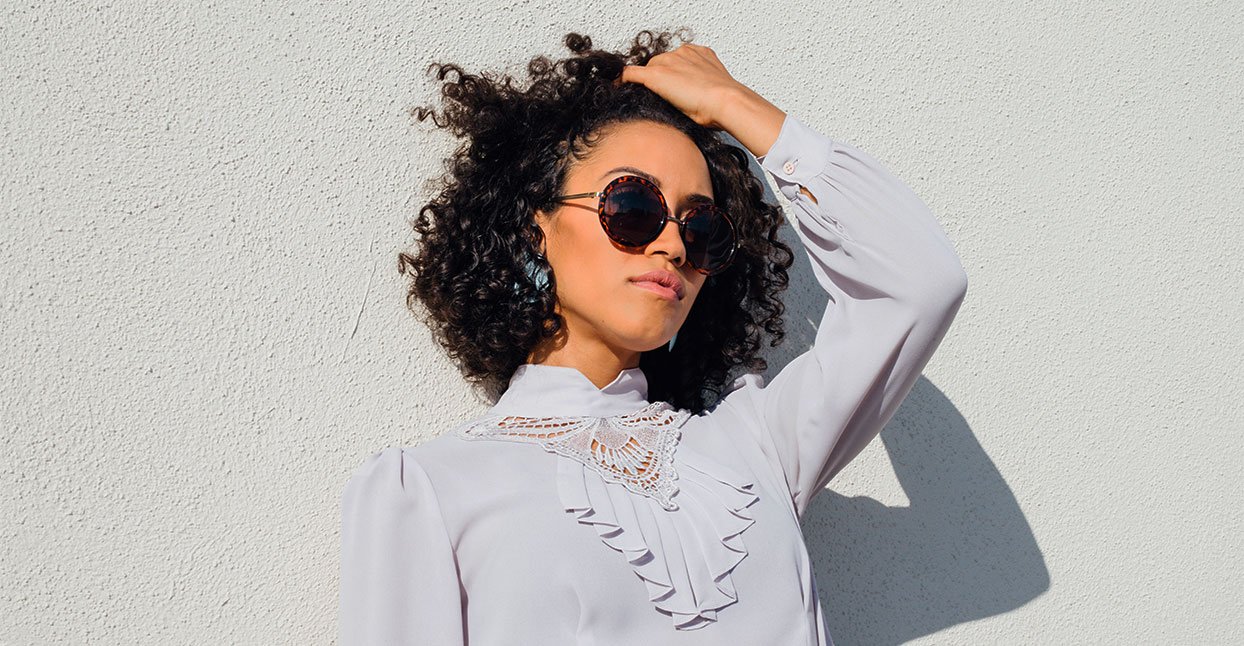 R&B singer Kadhja Bonet's music career started early. She began playing classical violin when she was just five years old. When she left her hometown of Richmond, California for the University of Southern California in Los Angeles, she began teaching herself how to sing and play guitar. That same ambition and comfort with music is fully evident on her debut album, The Visitor. Its first single, "Honeycomb," is pure soul magic, and Bonet's airy voice recalls legends like Minnie Riperton and Roberta Flack. It could slip in perfectly between Bobby Womack's "Across 110th Street" and The Delfonics' "Didn't I Blow Your Mind This Time?" on the Jackie Brown soundtrack and not sound even slightly out of place.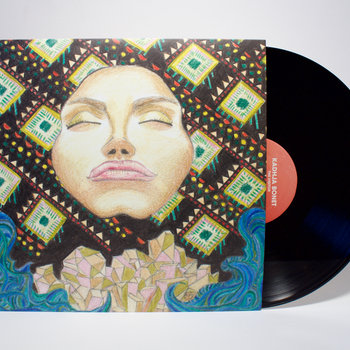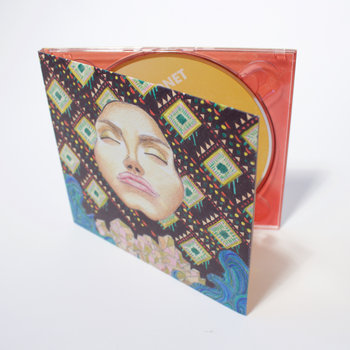 .
00:10 / 00:58
Merch for this release:
Vinyl LP, Compact Disc (CD)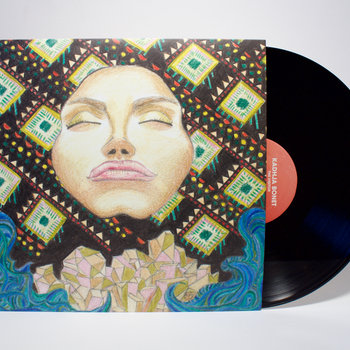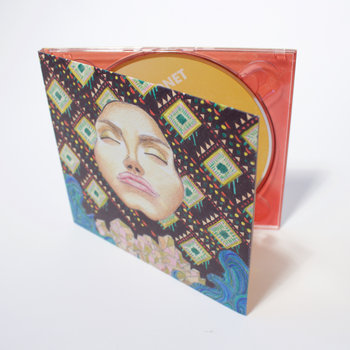 Before a recent show opening for Xenia Rubinos in San Francisco, we chatted with Bonet about the necessity of solitary moments and social media blackouts.
Once you learned classical violin, was it tough teaching yourself guitar and vocals?
I think when you're teaching yourself, you only learn what you think you need to know, so you skip things that don't interest you. But you can also miss really valuable tools. I wish I had more technical training in voice and guitar and in flute. I'm now at a point where I'm like, 'Shit—do I go back to school?' I can feel my limitations. And because I'm so focused now, I think it's a good time for me to pursue music in an academic setting, because I know exactly what I want to get out of it. [Back] then, I would [have been] a style and genre victim. It's really hard to break out of classical training sometimes. 
The Visitor is being released through two labels: Fat Possum and Fresh Selects. Fat Possum is known for bands like The Black Keys and Youth Lagoon, while Fresh Selects tends to focus on the more psychedelic end of soul and R&B. How did you get hooked up with them?
Fresh Selects was one of the labels that reached out to me early on, when I put out my first single. The partnership, at that point, didn't make too much sense … [but] Kenny at Fresh Selects was determined to make the partnership work. He found Fat Possum to partner with them on the project, so I could get the resources that I felt I needed to make the music I wanted to make.
In a previous interview, you mentioned that you tend to be introverted. Do you have any trepidation about being in such a public position?

Oh, totally. I'm super uncomfortable with people videotaping me while I'm performing, because when I'm performing, I feel like I'm having a personal interaction with the audience. But that [filming] is part of this modern era. There used to be a time when that wouldn't have gone over. You would have needed somebody's permission to use their likeness. I definitely feel like I want to be more in control of how personal and how private my relationship is with my audience.
Do you find solitary moments important for creativity? If so, how do you make sure those moments stay in your life, regardless of whether or not you're touring?
Lately, I have not had any solitary time. And it just rips me up, because I don't have time to create. I don't have the space or time to dive into production long enough to get something done that I'm happy with. When you have things constantly breaking up your flow, it's really hard to stay the course. I need to set aside months of not doing anything but music in order to be able to maximize my output and be happy with my output. It's been rough. I just came back from Europe. I was there for a few weeks. No private time—even just living with my partner, bless his heart. [laughs] It's really hard when you're both freelance artists. It's really hard to get enough space. How do I establish all of the boundaries that I need in order to remain myself? Because I'm not myself when I'm not making music—it can get a little crazy.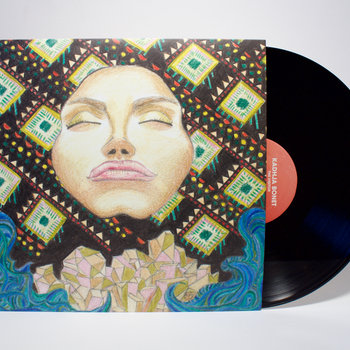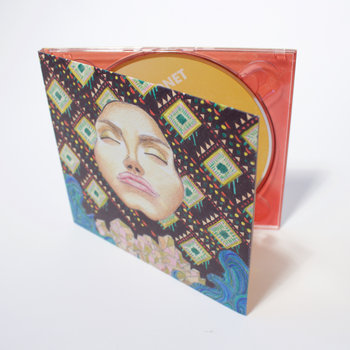 .
00:10 / 00:58
Merch for this release:
Vinyl LP, Compact Disc (CD)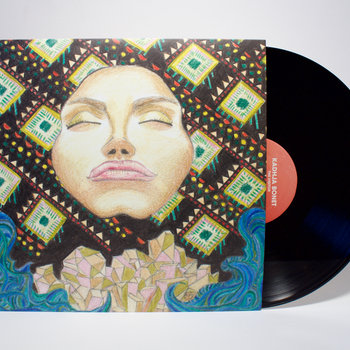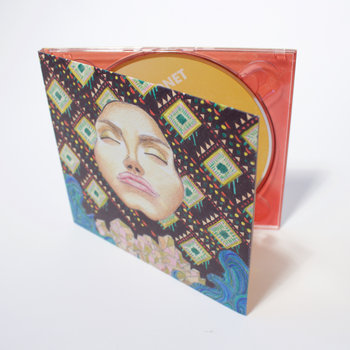 Have you thought about strategies for maintaining those boundaries with fans or with the press?
I'm not that far ahead of myself, but I did get rid of my personal Facebook account—just because I felt like it was one less thing that I had to do in the day, if I didn't have to navigate social media to that extent. I also don't have a cell phone anymore. I still struggle with anxiety, but I did cut a big chunk of it right off the top when I got rid of those two things.
[I've heard] you also like to doodle in your spare time.
I don't have as much time to doodle recently.
When you can, what do you find yourself doodling?
Well, the album art. When I first released the EP, I released a doodle with every track. Sometimes, there are self-portraits in other environments. Sometimes it's more abstract and geometric.
What does your music taste like?
I would hope that it would taste like a really stinky cheese, but it's also got some really crunchy elements. At the same time, there's the smoothness of some really nice homemade jam. So there's something very smooth and sweet, but then it's got these sharp edges and a funk that won't leave. And that is what I would want it to taste like.
What does the intro, "Earth Birth," say about you personally?

"Earth Birth" was my growth into this. It was supposed to be my descent into this chapter and this body. I just wanted it to feel like the cocoon was unraveling in this evolution of myself. I think we all go through growth chapters. It's also about where I was mentally. I felt like I had just left a chapter and felt a bit more myself. I think that, with every year, I hope to be more myself, and remove any traits that I've adopted accidentally just by osmosis, just by being around them. I want to more clearly be myself, even if I don't like who that is.
—Valerie Veteto