FEATURES
How Jun Fukamachi Became a Cult Figure in Japanese Ambient Music
By Aaron Carnes · August 24, 2018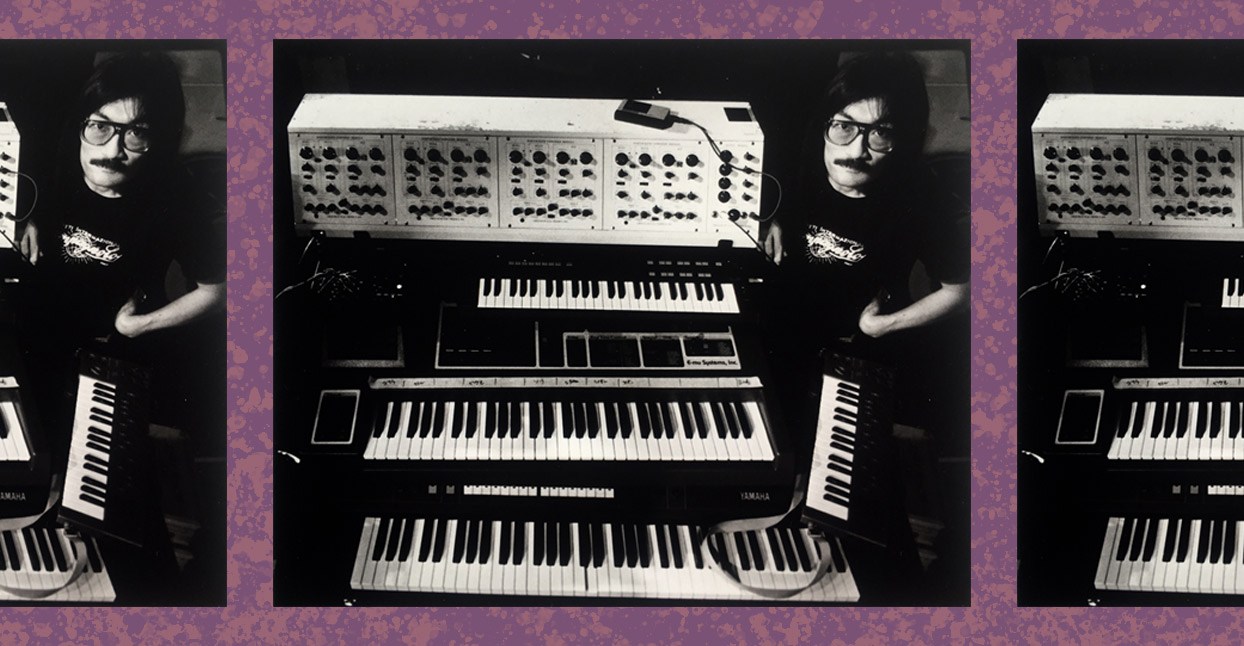 In 1982, the trailblazing Japanese fashion designer Mitsuhiro Matsuda, founder of clothing label Nicole, expanded his company and opened his namesake boutique called Matsuda in New York City. To celebrate the occasion, he held a fashion show at an RCA recording studio. Andy Warhol was there. So was actress Candice Bergen. Overall, it was a pretty standard celebrity affair, but one thing that stuck out that night: the dazzling, heartfelt, and alluring music. As legend has it, Warhol and Bergen were so amazed by it that they asked around, begging for a copy to take home.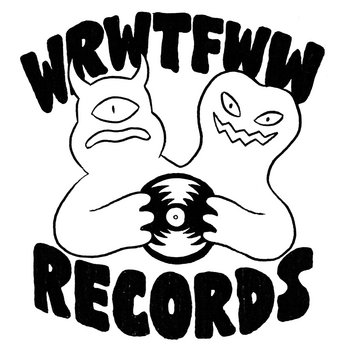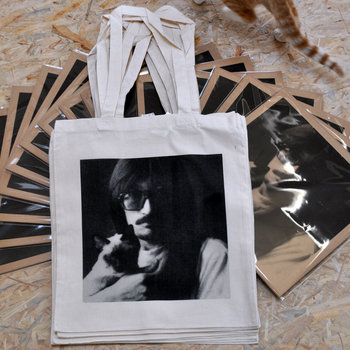 .
00:10 / 00:58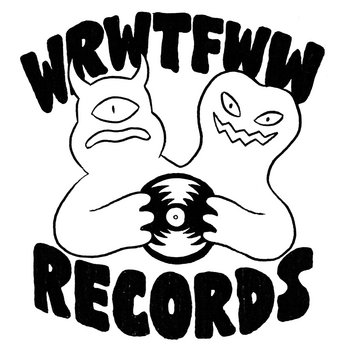 Merch for this release:
Vinyl LP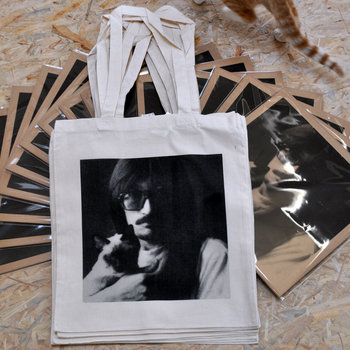 The artist who created the soundtrack was Jun Fukamachi, an experimental composer from Japan who'd achieved cult-like status by releasing a number of eclectic records since the early 1970s. He wasn't present that night, but his long-time manager, Teruya Mae, was. Mae just so happened to have a few copies of the music on tape and gave them to Bergen and Warhol, who were delighted by their new gift.
Mae had been involved with selecting music for various fashion shows since the early '80s. At that point, other designers of note wanted unique or even original music to give their shows more pizazz. Mae often chose Fukamachi's music for these events—its moody, subtle qualities pulled from jazz, prog, funk, classical, ambient, and pop made them unusual, unique, and somehow tender, without overshadowing the stars of the events: the clothes and the designers.
The music that Fukamachi created for the Matsuda New York event started with a simple suggestion by Mae, who said the producer should craft his own version of 19th century French composer Erik Satie's highly unorthodox, rhythmically atypical Gnossiennes for piano. He did, but recorded them much slower, making the piece far more dramatic. He also recorded his own soulful version of Czech composer Antonín Dvořák's famous piano cycle Humoresque.
This music amazed not just Bergen and Warhol but the many non-famous people in attendance that night as well. "To my surprise, it was brilliant," Mae says of the two songs Fukamachi recorded for the evening. "It seemed as though Mr. Matsuda was quite enchanted by this music. These two pieces were used many times soon afterwards."
The store opening event set the stage for Fukamachi to produce an album's worth of original music for the fashion show unveiling of Matsuda's 1986 Nicole spring and summer collection. The music for the show was even more atmospheric, and comprised of eight captivating instrumentals. Fewer than 1,000 copies of the record were pressed. All were given away (along with a pamphlet) to everyone in attendance at the Tokyo-based event, which was held in the fall of 1985. There were enough records left over that even the models and much of the staff also received a copy of the soundtrack.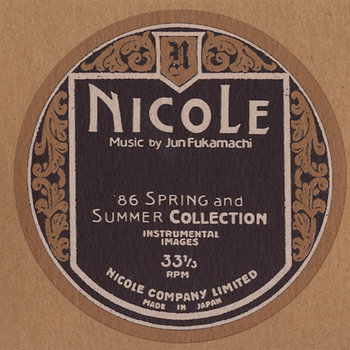 .
00:10 / 00:58
Merch for this release:
Compact Disc (CD), Vinyl LP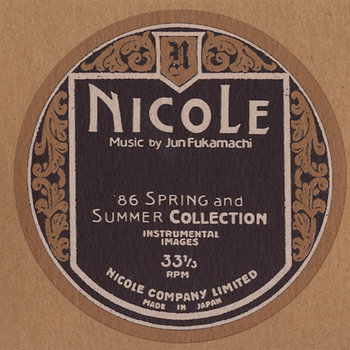 These piano and electronic pieces are low-key and minimalistic, yet the layers and competing melodies create a daring, yet gentle mood. The songs toggle between synthetic '80s sci-fi and tear-soaked piano ballads, a brilliant collection that's absolutely worth hearing, even among the sheer volume of Fukamachi's officially released material already in circulation.
The soundtrack quickly faded into obscurity as it never got an official release, and Fukamachi himself never gave it a second thought. Even "Jun-heads" weren't aware of its existence. "I think Jun thought of this project as one job to produce music," Mae says. "I am sure that he did not think it was something special. It was not intended to be released as a record."
Still, some years later, the music developed cult status. An original copy of it is considered the holy grail for Fukamachi collectors, but has been incredibly hard to come by, even in the era of the internet and eBay. Fortunately, Swiss label WRWTFWW Records reissued it last year on vinyl and for digital download on Bandcamp. WRWTFWW co-owner Olivier Ducret describes finding the album in 2014, while digitally digging around for records (he then got an actual copy later that year from a friend in Japan): "You find a precious stone, a forgotten masterpiece," he writes in an email. "This elegant mix of ambient, neoclassical, and jazz truly creates its own world. It's very balanced and very soothing. Completely unique. The fact that it's sort of this unheard gem from a masterful musician with an incredible catalog and career… it was a dream project for us right away."
According to Jun Fukamachi's widow, Fumiko Fukamachi, the producer's approach to this project was very much in the same vein as any of his other albums, even if he only saw it as a gig. "Not only this album, but throughout all his music that he created, he always had an awareness of producing something that is beautiful," she says. "He approached it in the same stance." Fukamachi created his art through a deep, philosophical lens. He saw music as a gift from heaven that held magical powers. You couldn't study it, he thought. It just was.
Fukamachi's music would evolve over the years. He's perhaps best known as a pioneering synthesizer player in Japan who, in 1977, recorded a gorgeous rendition of the Beatles' iconic Sgt. Pepper's Lonely Hearts Club Band using only electronic instruments, which helped strengthen his popularity.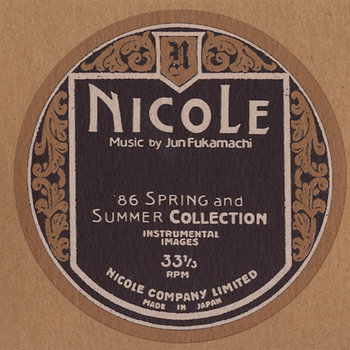 .
00:10 / 00:58
Merch for this release:
Compact Disc (CD), Vinyl LP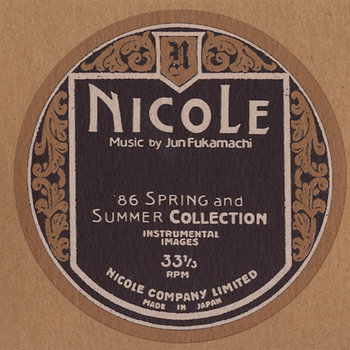 Nicole, despite being a fashion show soundtrack, captures some of Fukamachi's most reflective work ever. He released music at a steady pace through the '90s, still producing (at a slower pace) until his death in 2010. There is no clear way to categorize Fukamachi's work, and Nicole could be described differently song to song. According to his widow, "There's only good and bad music," Fumiko quotes him as saying, then goes on to add: "What he means about good music is… that it's pure; when he says 'bad music,' he is talking about music that is deliberately produced for commercial purposes."
Fukamachi recorded Nicole alone in a recording studio over the course of three days, where he worked from the early evening to midnight each day. He started with sketches of music that he made from home, then flushed them out in the studio into the stirring tracks we hear today. "He never spoke about it after he finished it," Fumiko remembers. "He consciously felt that for the works that he finished producing, it was completed and it was not something that he went back to. He was always focused on making new music."
It took WRWTFWW nearly three years to work out the release of the record after first finding it in 2014. They released it with two separate covers on two separate dates last year. The first was released alongside the recording of a live recital commemorating the seventh anniversary of Fukamachi's death, which was held at the Suntory Hall in Tokyo.
"Everything about this release has been wonderful and we are honored to have been able to work on it," says WRWTFWW co-owner Stephan Armleder. "Originally, there was no specific plan to release the album to coincide with the commemoration. Working closely with Jun Fukamachi's estate, we all agreed it was the right thing to do. It kind of just happened naturally, once again somehow pointing toward the fact that this album has some kind of magic in it."