FEATURES
The Lost Career of Judy Crawley
By Sean Maloney · June 23, 2016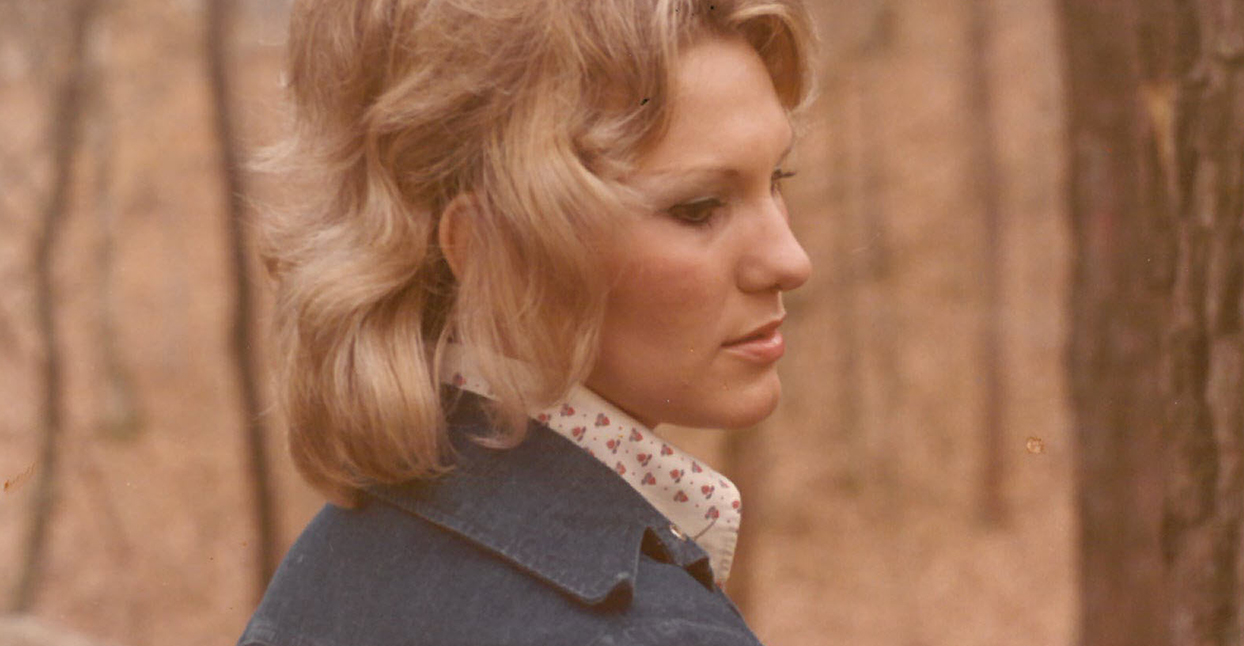 "It's the music that you don't hear that I get into. It's wonderful. You see the depths of creativity."
Judy Crawley is on the phone from Cleveland, Tennessee, a small town in the southeast corner of the state. This is Crawley's first interview in over four decades, and you can hear the excitement, joy and relief in every answer. Her dalliances with the music industry have been brief, her style and taste just far enough outside the prevailing aesthetic, and her hometown just a little too far afield, to make an impact. But hers are the kinds of songs that still resonate with magic and mystery. "A lot of people don't like singing sad music," she says. "I absolutely love singing sad music."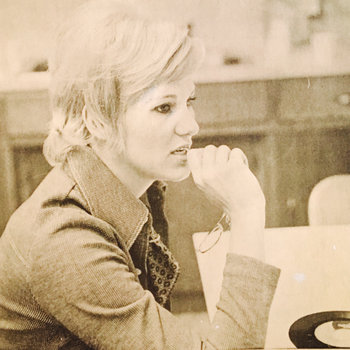 .
00:10 / 00:58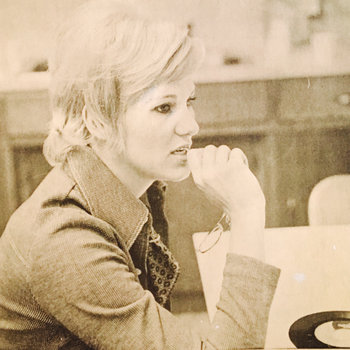 Crawley's son, Aaron Robinson, also a singer, is an old friend of mine. So when Aaron posted something along the lines of "Hey check out these songs my mom made when she was a teenager," on his Facebook, I clicked out of curiosity.
The ensuing clicks, however, were entirely based on excellent music and a journalist's compulsion to discover the truth behind a record that no one else on the Internet—not Discogs.com, not YouTube, not the Goldmine Standard Catalog of American Records—could verify had even existed in the first place. The truth carved a trail from small town dreams to big-city disappointments and back again.
Cleveland, Tennessee is nestled between the Blue Ridge Mountains and Lake Chickamauga, a transportation hub since the antebellum era with a strong manufacturing industry for much of its history. It's also home to the pentecostal denomination, with abundant Churches of God, Churches of God of Prophecy, and Churches Of God for All Nations. In fact, for a population of 20,000, there were almost a disproportionate number of churches. It's the kind of town where the rebellion of even relatively genteel pop music can have a lot of sway with the teenage population.
.
00:10 / 00:58
"Burt Bacharach was one of my [favorites]," Crawley explains. "I admired him so much because of his writing ability. He had all these odd chords and changes—I loved that. I love being able to do all of those progressions and surprise people. You've got to be a special kind of artist to pick up on those sort of things."
Crawley joined up with her brother Tommy, a saxophonist and bandleader who was holding down a residency at Chattanooga's Playlate Club. Chattanooga in those days was a hardscrabble, working class town with a thriving industrial sector and pollution so rampant that in 1969 the EPA declared it the most polluted city in America, a place where the acrid smells of industry and acid rain made for a truly toxic environment.
It was the kind of town where the evening tabloid still segregated the obituary column by race and the Fire and Police Commissioner could be under indictment on federal corruption charges and still get re-elected. (Former Sheriff of Hamilton James "Bookie" Turner was charged with "making and selling illegal liquor and taking protection payoffs from moonshine runners" by the FBI in 1967.)
.
00:10 / 00:58
A club like the Playlate—which was near enough the county line and the state line so as to be in a jurisdictional no-man's land—built a solid business serving the county's baby boomers. It could be a little chaotic, but it also laid the groundwork for a thriving music community, especially during a time when any small Southern city seemed poised for a national break.
"Paul Gray owned the Playlate Club, but he also owned a recording studio," Crawley explains, "The songs had been picked for me. All I remember is them being there—the songs being written for me. I thought 'My April Morning' was very cool for the times and 'Childhood Dreams' was just amazing."
.
00:10 / 00:58
"My April Morning", a slice of Southern folk-rock that sounds like it was plucked from Alex Chilton's brain just as the Box Tops gave way to Big Star, was written by Rick Hall and Jimmy Johnson, two of the key figures in the Muscle Shoals music scene. "Childhood Dreams"—a song that manages to interpolate "Somewhere Over the Rainbow," "Jesus Loves Me," and the Zombies "Friends of Mine"—was written by fellow Clevelander Tim Henson, a keyboardist who's ambition and creativity would push him beyond the borders of Bradley County.
As opposing sides of the same single, these two songs create a sound that is too serious to be bubblegum, too straightforward to be psychedelic. It is a sound that sidesteps all of the contemporary Southern tropes. It is a single exists beyond it's place and time, single that slipped by without notice as Judy moved on, grew up and got married.

Photo by Chuck Bruner
"My brother and I were both signed to Chart Records," Crawley continues, explaining her entry into the Nashville scene of the early '70s. "I was just living, I was just hanging out. At the time I was living with my parents, had just gone through a divorce and my dad had been transferred [to Nashville]. We were signed for two records, but only got to put out one because the producer had it in for me. I wouldn't 'go along with the program,' if you know what I mean. It's tough, tough being a woman in Nashville."
The deal had been brokered by the Crawleys' manager, a rockabilly also-ran turned cornpone pitchman named Clyde Beavers. Beavers had released singles on Decca, Dot and Hickory, operating at the edges of Nashville's audio economy, but was better known for wacky stunts than selling records. As Billboard's Elton Whisenhutt in his 'Nashville Scene' column explained:
"A few years ago [Beavers] rode a donkey more than 100 miles to Nashville. Another time he pushed a wheelbarrow in from 75 miles. So this time figuring he had to do something, Beavers bought a cow for $77, tied her to a parking meter in front of the Andrew Jackson Hotel and draped this sign over her: 'Clyde Beavers has a smash hit record on Hickory titled 'That's You' and this is no bull.' He later sold the animal to the stock yard for $70, losing only $7 on the promotion."
Chart Records, who had experienced wild success in the '60s creating youth-driven country music in a town where independent labels ruled the roost, was in a downward spiral. Their flagship artist, Lynn Anderson, had made the jump to the majors, and the label would be shuttered less than two years later.
But Nashville wasn't all predator producers. At around the same time, Crawley struck up a friendship with Chet Atkins that she still remembers fondly.
"Chet just liked me. He like having me around. He was never forward, or rude in any way," she says. "One time I asked Chet, 'Why do you let me hang around?' And he said you're not 'squirrely' – that was the main word, squirrely. At the time, I didn't know what he meant. But I think he meant that I wasn't trying to get somewhere by loving people," she pauses and laughs. "I probably should have! But I never did. I just wasn't that way."

Photo by Chuck Bruner
"I always wanted to have records out … And [her Chart debut "What Did You Do Last Night (To Make Me Love You)"] did pretty well. It was the song of the week in three major cities, and then my promotions manager quit, got mad at the producer and just one thing after the other until things slowed down."
But things didn't stop entirely. Crawley's brother Tommy never gave up the dream, building a home studio and continuously recording and writing with Judy despite the family's return to Cleveland. In 1976, they would release another single, "That's The Way Love Should Be," that made little impact even with all the craft and polish that Tommy had imbued in its grooves. Tommy would continue recording until his passing in 2005, leaving his nephew Aaron an archive of tapes that are only now starting to be parsed.
Tim Henson, the writer of "Childhood Dreams," had begun working in Muscle Shoals, playing keyboard on records with Fame Gang, Cat Stevens and Candi Staton, even recording his own LP for United Artists under the name Henson. The album would fizzle upon arrival and soon after Henson would be dead, allegedly taking his own life, though some claim the death occurred under more nefarious circumstances. Either way, a prolific and promising career was cut short too soon.
By the end of the 70s, Paul Gray, owner of the Playlate Club and Judy Crawley's first producer, would find himself also under indictment. While his burgeoning music empire never caught fire, his real estate purchases during the late '60s would catch the eye of the IRS, leading to civil and criminal charges. Gray was murdered in 1989, killed by his ex-wife's husband.
"Bookie" Turner would eventually leave policing to open a funeral home with his brothers. As the website for the Hamilton County Sheriff's office notes: "For years he spoke to friends of how he "'beat the feds even though they spent a quarter of a million dollars trying to get me.'" Turner died suddenly while conducting someone's funeral. Clyde Beavers would pivot away from secular music, living to the ripe old age of 82, making gospel recording until the very end.

Photo by Chuck Bruner
"The fact that somebody that somebody even took an interest in me," , Crawley reminisces. "That someone ever let me make these records was [tremendous]."
As for Judy Crawley, she would eventually remarry and give birth to Aaron before divorcing again, her music career put on hold as life took over and pushed childhood dreams aside. Her love for sad songs was passed along to her son. These days, most of her music-making happens in community theater—she killed in Les Mis—but Aaron bought her a new guitar for her birthday and her Bandcamp page has begun to take off, however modestly.
"It just blows my mind," Crawley says. "It just blows my mind."
—Sean Maloney