FEATURES
Gospel Group Joy Gets Their Due With "The Time Is Right"
By Aaron Carnes · September 16, 2020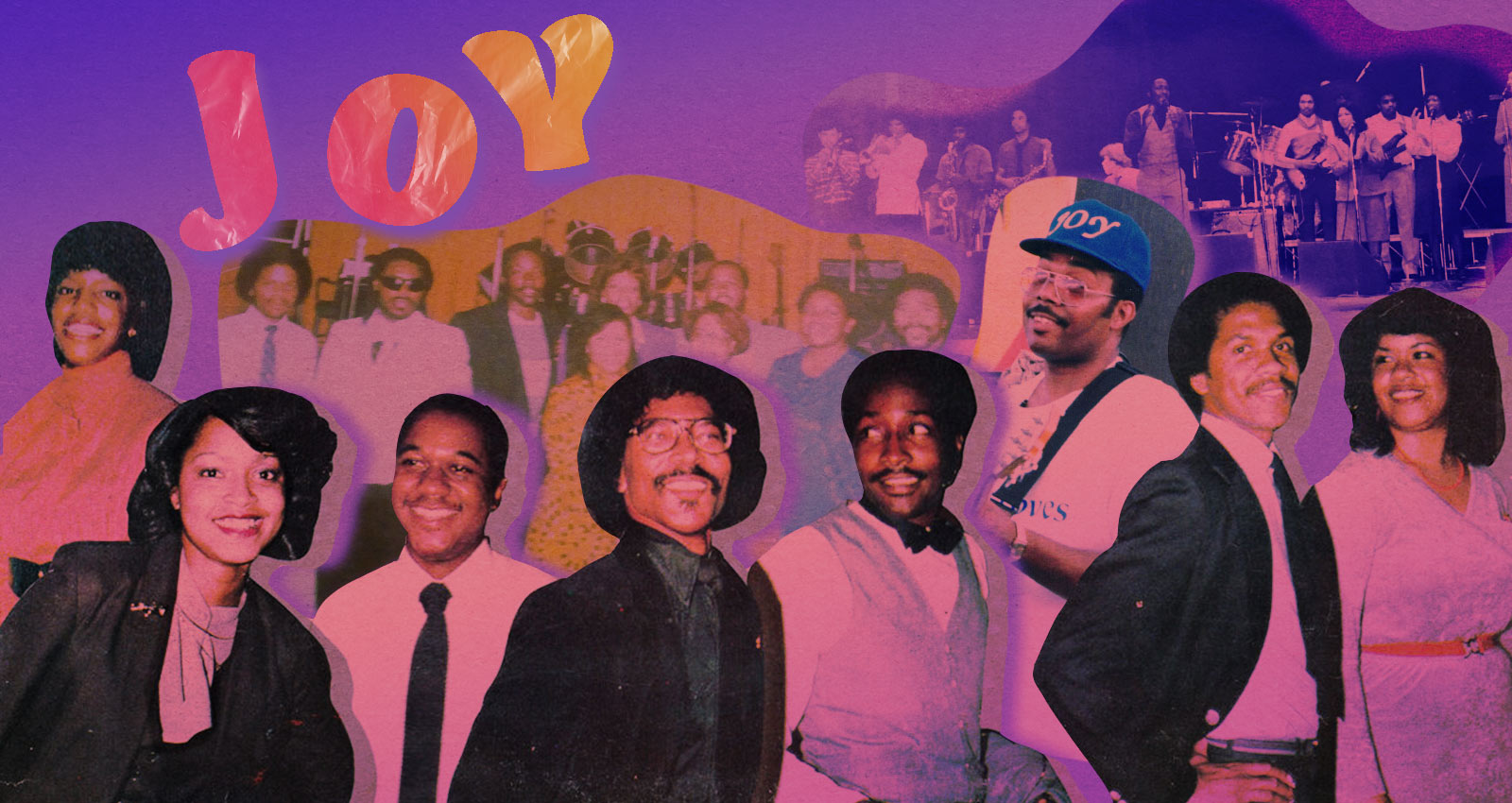 Archie Robinson recalls the time his group Joy, a gospel band out of San Diego, had been booked at a pizza place called His Place Christian Café in Escondido, California. After they wrapped their energetic set, an elderly woman approached him. She complained of illness and sorrow, and asked Robinson to lay hands on her. Afterward, she wept and told him that she was healed. This kind of thing happened a lot.
"We saw a lot of change. The music was filled with the spirit of God. The presence of God would be so great that people would just cry. Or want to be prayed for, or accept Christ as their Lord," Robinson says. "We were able to minister through the music. We wanted to deliver the message of Jesus. The music was just the vehicle to do that."
But the music was something special, too. Amidst a huge boom in Christian and gospel music in the late '70s and early '80s, Joy stood out. They didn't just play traditional gospel, they blended it with some of the best soul and funk grooves around. "We were known as The Earth Wind & Fire of gospel," says guitarist Matt Anderson. "We had the horns and everything."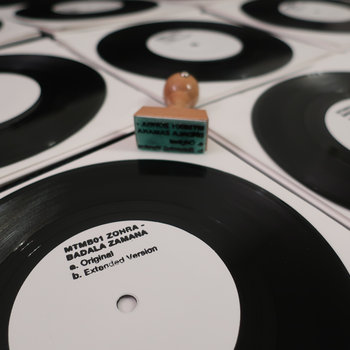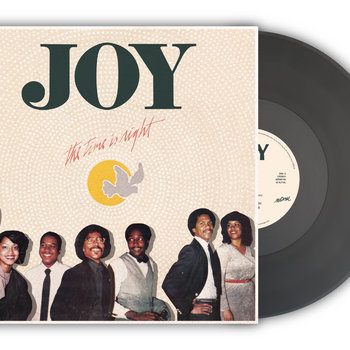 .
00:10 / 00:58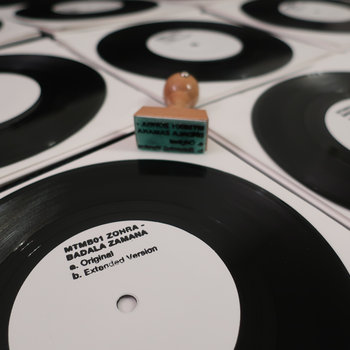 Merch for this release:
Vinyl LP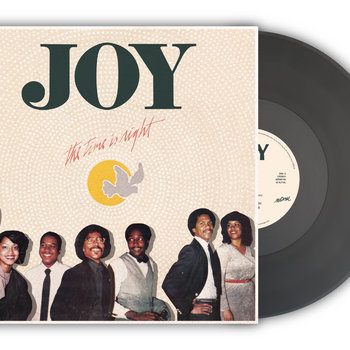 And although a lucrative industry was springing up around Christian and gospel music, Joy was never able to break out of the Southern California scene. They packed venues wherever they went, including His Place, which they played frequently. They released 3 albums: I Feel The Spirit (1978), The Time Is Right (1983), and Yes, Jesus Loves Ya (mid-'90s). The first two had vinyl runs of just 500 and 1,000 respectively, but the records got around. Over the years, Anderson received several requests to reissue it. This year, he decided to take San Soda from MTMU up on the offer. The label assembled a compilation of the first two albums, calling it The Time Is Right. "'The Time is Right' is one of those songs that could have easily been a world hit if it would have been picked up by a major record label, up there with Stevie Wonder or Patrice Rushen," says Soda. "It's a timeless piece of music that will stay relevant and speak to a wide range of listeners."
Joy began in 1977. Anderson and Gary Boles were members of the St. Stephen's Church of God in Christ youth choir. When Anderson heard that Boles played the bass, they got together and started jamming. Soon, keyboardist Charles Tucker joined them. The funk element was strong, thanks to Anderson's roots in the Washington D.C. music scene. Soon, the group had a great sound, but no singers. Fortuitously, another local gospel group, Simplicity, had just broken up. Anderson recruited their lead singer Robison, who brought in vocalists Arveal Thompson and Larnett Eckels. After their original drummer left, Robinson took up drum duties, in addition to singing lead. Singer Vernita Meadows soon joined the group. Joy was formed.
They started out by playing services at St. Stephens, but were soon opening for larger gospel artists like Jessy Dixon, Andraé Crouch, and Danniebelle Hall. They played prisons, schools, restaurants, fairs, and coffee houses. "We wanted to bring joy to wherever we went," Anderson says. "That was the whole purpose behind that. Everyone liked it."
One afternoon in 1978, Anderson drove by Circle Sound Studio in San Diego, and felt a pull. He spoke to the engineer inside about recording a single. When the band went in for their session, the engineer loved the funky grooves and crisp vocal harmonies so much, he encouraged them to record a full length. No one in the band had ever set foot in a studio before. The surprisingly good results became I Feel The Spirit, which was self-released by the band.
By the time they recorded The Time Is Right a few years later, they'd build a significant local following, and felt they had a real shot at making Joy their career. The record was released on Anderson's new label Sonshine Records. They had their live show down pat, even bringing along their own customized sound system. "We were self-contained. When we would go to a big venue or small, we were ready," Robinson says. "A lot of times people would want us to play their concert and bring our equipment because they knew they were going to get a good sound."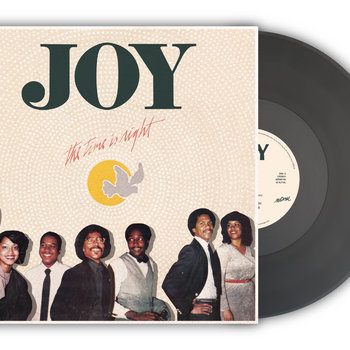 .
00:10 / 00:58
Merch for this release:
Vinyl LP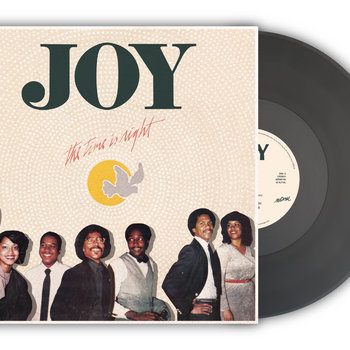 The group's lineup changed during the sessions for The Time Is Right, and they also brought in some special guest players to helped elevate the album, like keyboardist Clarence Bell, who had played the Hammond organ on on Stevie Wonder's Innervisions. They also recruited Michael-Kae, who used to be a New York studio musician. Both were members of St. Stephen's Church.
The group stayed together until the mid '90s but couldn't manage break into the mainstream. "We were glad to be able to put forth this message, to be together and to sing. We were traveling a lot of times on our own dime," Robinson says. The members still look back fondly on what they did and what they accomplished. "One of our goals was to do Disneyland," Anderson says. "They used to have a gospel night, and we got invited to do it. But we were on one of the smaller stages. We weren't on the big stage."
Now decades later, while many of the bigger Christian and gospel bands from this era have been forgotten, Joy's records are prized possession for crate-diggers. Their music has the power to make you feel good, no matter what your religious beliefs are. And the music is just as dynamic today as it was when they first recorded it. "We had some of the best musicians around in San Diego at that time," says Robinson. "Nobody was doing it like we were doing it. We did traditional gospel. We did contemporary gospel. We could sing a cappella songs if we wanted. We were just open to do everything."