FEATURES
A Near-Death Experience Influenced Jonwayne's New Album
By Marcus J. Moore · February 23, 2017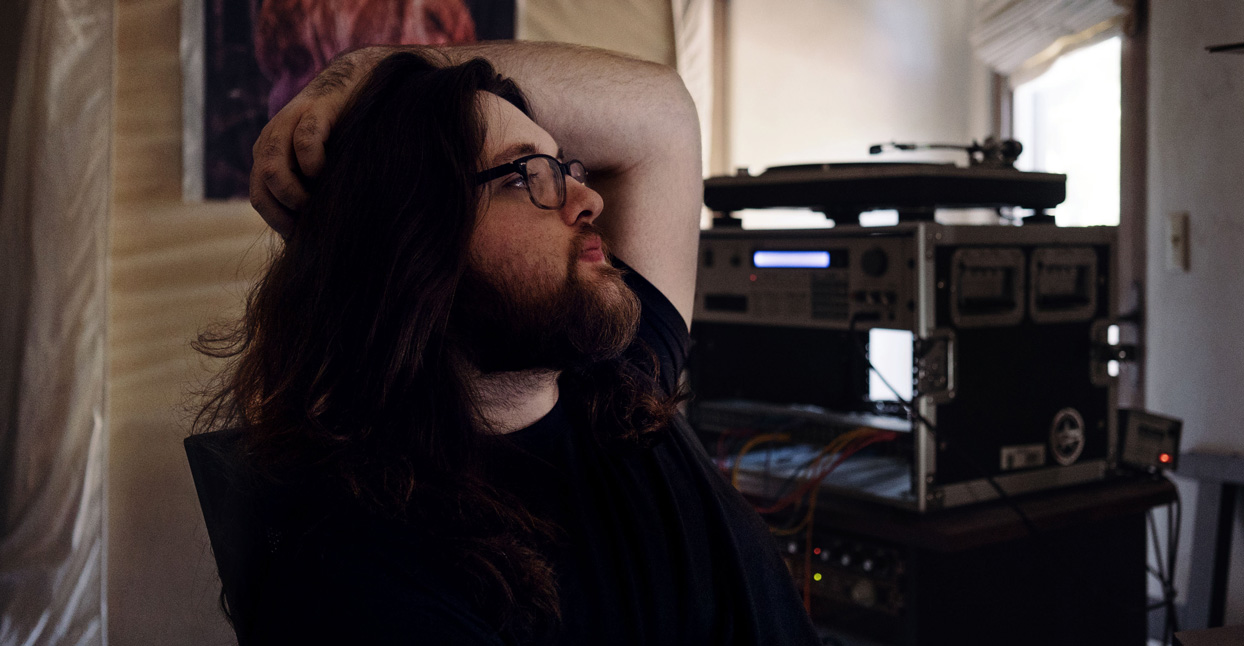 On May 25, 2014, Jonwayne woke up in the middle of the night with a burning sensation in his throat. He was drunk and couldn't breathe. "I scrambled in the dark to reach the sink in my hotel room," the rapper-producer wrote in a searing open letter he posted to Facebook. "I drank from the faucet and the burning subsided. I turned the lights on. My bed was covered in vomit. I sat in the nearest chair in silence, then I cried."
Wayne has a crippling fear of flying, so much so that he couldn't get on a plane unless he was sedated or had been drinking. He'd recently returned from a two-month stint in Europe and was slated to fly back to the continent soon after. Wayne felt like he was suffocating when he woke up that night. It could've been his last day alive. "What I gathered is that I was asphyxiating on my own vomit," Wayne told journalist Max Bell in a new, self-released interview book. "And if I hadn't woken up I would've died."
Following that incident, Wayne quit drinking. He stopped touring and went with his family to a shared cabin in Canada, where he made a few tracks, and took time to reassess his personal and professional lives. Then he performed a sparsely-attended show in Atlanta, Georgia, which dampened his spirit. "There was maybe like 13 people," Wayne told Bell. "At that point in my career, I was so downtrodden. I felt like the system chewed me up and spit me out." From there, he moved in with his parents: "I'm trying to get my life back together."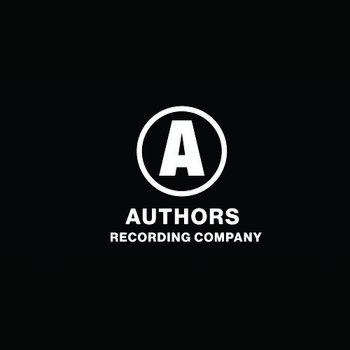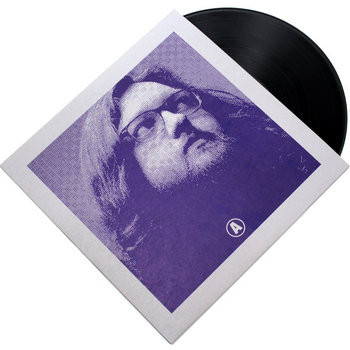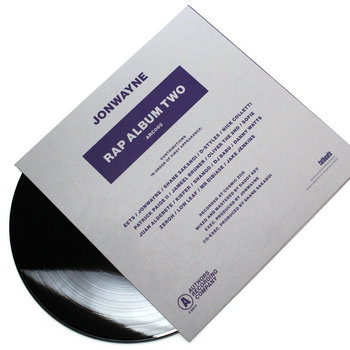 .
00:10 / 00:58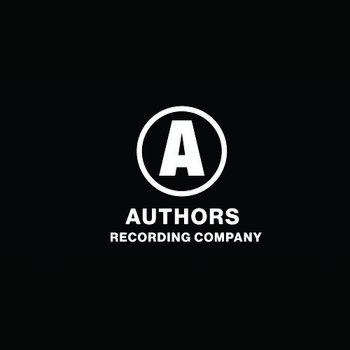 Merch for this release:
Vinyl LP, Compact Disc (CD)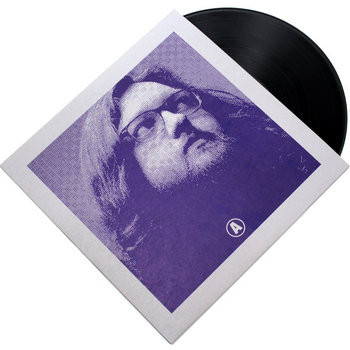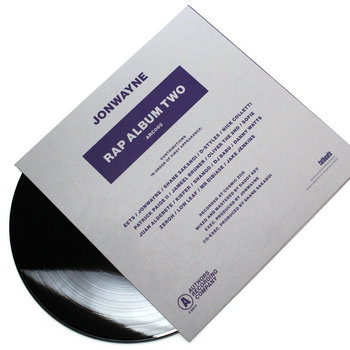 Wayne sounds rejuvenated on his new LP, Rap Album Two, even if the overall tone is still relatively dark. Though the record comes from his lowest personal point, it's full of the same witty humor we've come to expect from a Jonwayne release. Perhaps inspired by his new start, there's a carefree nature to this album that you feel in his lyrical delivery. The punchlines have more punch. The beats sound wobbly and lo-fi, as if Wayne ran them through a tape player, emphasizing the nostalgia. On "Out of Sight," in particular, the lyricist briefly revisits that night in 2014 and the fallout that ensued. "As I hit the nuke button once again," Wayne raps, "I can see that I don't have a single friend." As he explains it, the rapper felt pressure to continue his career, despite his struggles with alcohol and anxiety. Wayne went into a self-imposed exile, which alienated certain friends and associates.
In a way then, Rap Album Two is a cathartic recording on which the musician tries to make amends with himself and those close to him. The fact that it even exists is a testament to Wayne's perseverance as an artist and a person, that—despite almost-insurmountable circumstances—he could channel that despair into his best project to date. And it's not the best because it's so personal—it's because Rap Album Two is Wayne's most clear-headed release, one that speaks to the dismay without wallowing in it. For the first time maybe ever, Wayne sounds at peace with the way things are. "This record is probably the first actual thing I've done," Wayne tells Bandcamp. "I feel like it's totally my vision—from the conception, to the way it sounds. I feel like it was the complete manifestation of my intentions. I had to grow a lot during the making of this in order to step up to the plate."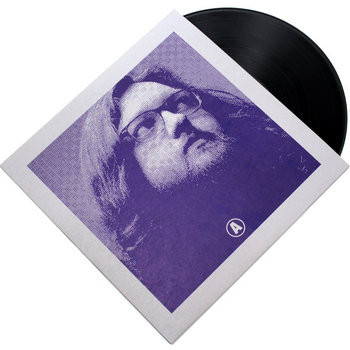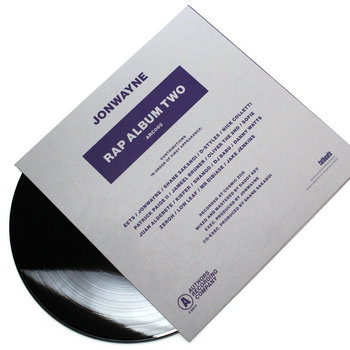 .
00:10 / 00:58
Merch for this release:
Vinyl LP, Compact Disc (CD)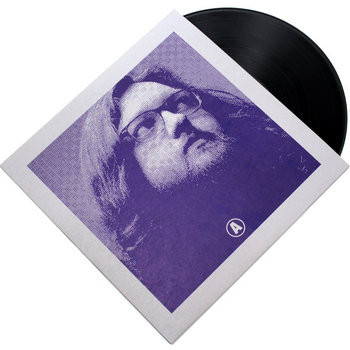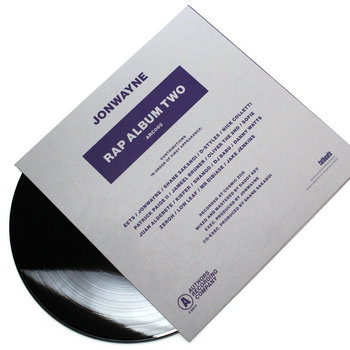 Across several projects, including Rap Album One and his popular Cassette series, Wayne stood out as a rapper's rapper, a throwback to the '90s golden era when raw lyricism took precedent over flashy excess. He's also a standout composer, having produced for Homeboy Sandman ("Rain," "Unforgettable" and "America, the Beautiful" are immediate jams). Along the way, he's rhymed longside the likes of Anderson .Paak and Quelle Chris. For Rap Album Two, Wayne says he wanted to write genuine songs, not just raps for rapping's sake. "It's pulling from actual truths," he continues. "Everything I mention on the record actually happened. It's all tied to the real world. People shouldn't be afraid to reach out when they're going through some stuff."
In recording Rap Album Two, Wayne says he learned the importance of true friendship and open dialogue. We tend to isolate ourselves when the going gets tough. But in dealing with his own issues, Wayne realized he needed help from his friends—vocalists Shango and Low Leaf, and rappers Danny Watts and Zeroh, among others—to complete the LP. "I also learned about the importance of discipline in the music recording process," Wayne tells us. "I don't necessarily feel like I've done any better, I'm just starting to care more. I made all this music as therapy, really."
—Marcus J. Moore