FEATURES
Rejecting Viral Fame, Masked Singer-Songwriter Jonathan Bree Turns to Romance
By Nick Fulton · July 24, 2020
There's not much to the 2011 music video for Princess Chelsea's "The Cigarette Duet." The bulk of the video is just a single shot of two people sitting in a hot tub, lip-syncing the song's droll lyrics with blank expressions on their faces. As it turns out, that deadpan humor is the key to the song's success. Made well before the era of user-generated TikTok content spawning breakout stars, the music video—which now has more than 52 million views—went viral on YouTube, spurning a mass of fans to create copy cat videos of themselves miming to the song, and making anime versions using the game Gacha Life.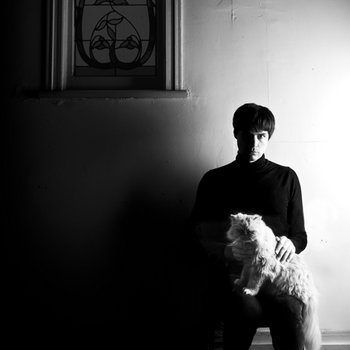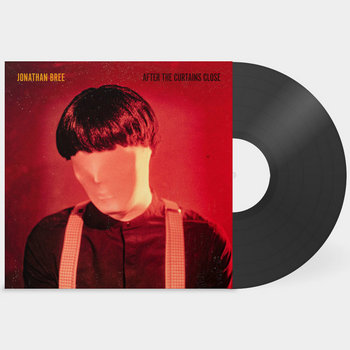 .
00:10 / 00:58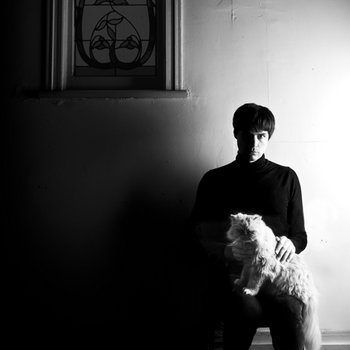 Merch for this release:
Vinyl LP, Compact Disc (CD)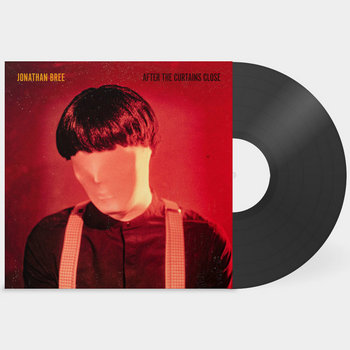 Perhaps it's not surprising then that one half of the viral duo—Kiwi singer/songwriter Jonathan Bree—has dedicated the recent part of his career to remaining anonymous. Today, he wears a white face mask and dresses in pioneer period clothing from the American West—a disguise that may have received more scrutiny had he grown up stateside.
"I just like it," Bree says when asked about it. "I like that the mask means people can make their own connection. There's an element of personal projection—people can see or feel what they want to."
Bree didn't always feel that way: he spent the early '00s writing jangly bubblegum duets with Heather Mansfield in The Brunettes. They released four EPs and just as many albums over the course of 10 years; their third, Structure and Cosmetics, was released by Sub Pop, which led to several high-profile tours throughout the aughts with The Shins, Rilo Kiley, and Clap Your Hands Say Yeah, among others. When The Brunettes ended their run in 2009, Bree briefly became a member of Kiwi synth-pop producer Princess Chelsea's band; before "The Cigarette Duet" provided him the momentum to launch his own solo career.
Since then, he has been growing more confident with each record. After The Curtains Close, Bree's fourth album—his third since donning the mask—is a break-up album, and the self-awareness he brings to the subject matter has resulted in some of the most forthright songs of his career.
Singing about swiping right ("Waiting On The Moment"), performing oral sex ("69"), and seeking out new romantic endeavors ("Heavenly Vision"), Bree exudes the confidence of a bachelor that has recently updated his profile status. "There's generally a sex-positive attitude on a lot of the songs on the album," Bree says. "It's not an entire album about doing it, but there's more tracks that focus on the joys of it."
Bittersweet at their core, these songs are the result of having had a relationship dissolve while in the middle of a relentless tour schedule. For the past two years, Bree and his bandmates have been frequently flying between Europe, Australasia, and North America—a circuit that can occasionally see you in transit for more than 24 hours.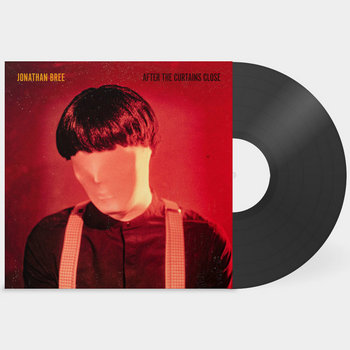 .
00:10 / 00:58
Merch for this release:
Vinyl LP, Compact Disc (CD)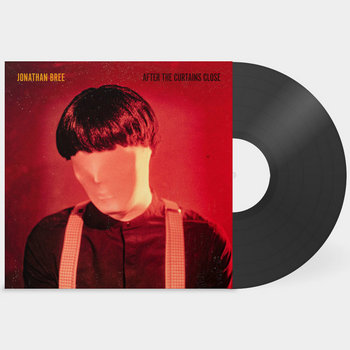 The title track "After The Curtains Close," which also closes out the album, envelopes all of these conflicting emotions. Beginning with a depressed melodica and forlorn cello riff, Bree sings of having sacrificed a shot at love for a life on the road where he is adored by sycophants. "Swinging on a star, enchanted by your charm/ Swanning to the stage, holding your bouquet" he croons, reveling in the elegance of his own mystique. "But after the sideshows, after the curtains close, there's no need for an oddity/ You won't speak their language, you're left a wounded narcissist, no one wants your babies."
"There's a certain truth in that track with what I felt had happened at the time," Bree says of the song's origins. "Sometimes you can work towards something that you believe will bring you a sense of fulfillment in life, but then the very same thing can destroy what you already had. Adoration might be a byproduct of your initial goal, but it might be all you feel you have left when you are unanchored."
Following Bree's despairing lyrics about being a lonely, loveless figure on "After the Curtains Close," a female voice sings, "Honey don't despair, she's still out there"—a lyric inspired by a rather unlikely source. While on tour, Bree and his bandmates watched season six of The Bachelor Australia, which ended with the former sports and reality TV star Nick Cummins (nicknamed The Honey Badger), walking away without handing over a rose.
"In the final episode, he uttered something along the lines of 'she's still out there,' and then walked off into the sunset with his ukulele," recalls Bree. "It was an unsatisfying end for some viewers […] but I thought that odd moment of sad optimism was relatable and worthy of repeating in song." Judging from his latest record, this disruption to the program's cookie-cutter narrative was just the emotional anchor Bree needed.