FEATURES
Jon Bernhardt, the Theremin Player Who Baffled "America's Got Talent"
By Sean Maloney · September 12, 2016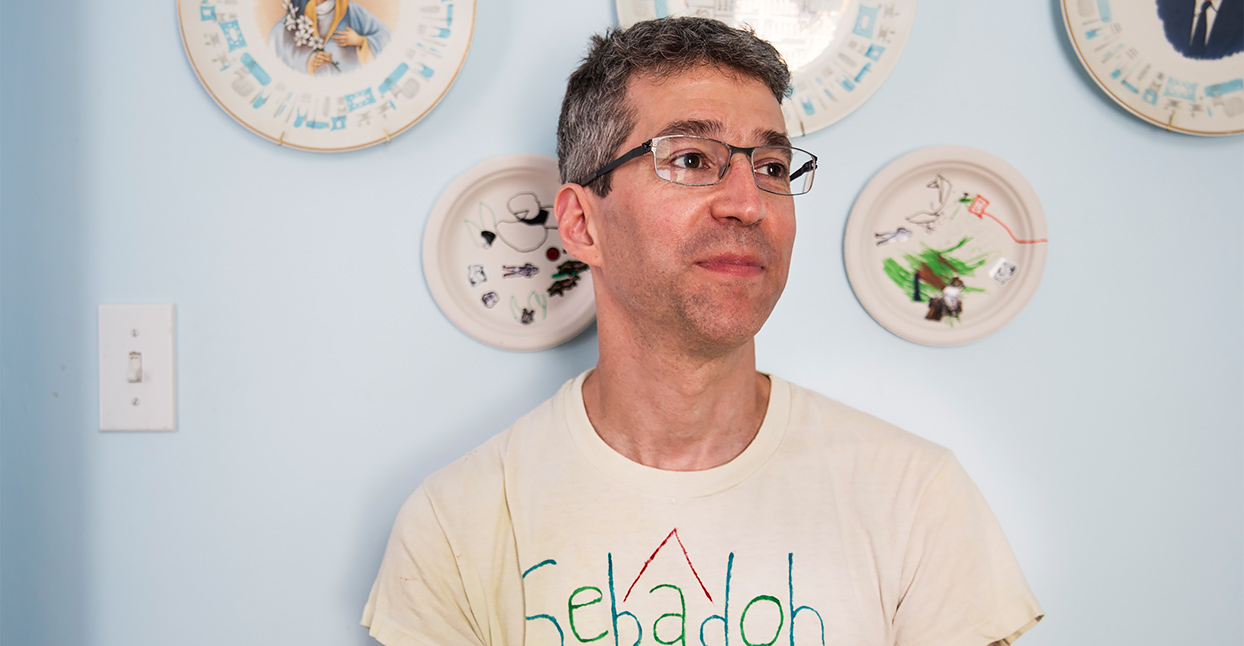 "It's a weird thing, but I guess that's the way that reality TV works." Jon Bernhardt, theremin player, America's Got Talent contestant and viral video star, is sitting in his Somerville, MA kitchen, calmly explaining his reality TV experience. In early July, a clip from the show that featured Bernhardt playing The Clash's "Should I Stay or Should I Go" on the theremin became a surprise internet sensation. The gap between Bernhardt's performance of the song and its appearance on national television was somewhat disorienting. "There's this whole period where you're done [with the show], you know what happened, and then a couple of months later, when it airs, everyone is reacting to what you know already happened. It was a lot of waiting around to tell people about it."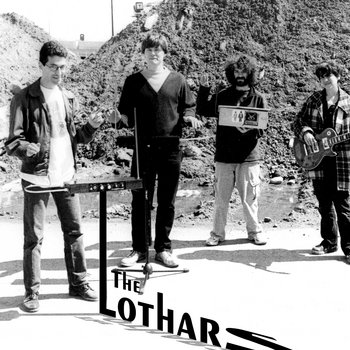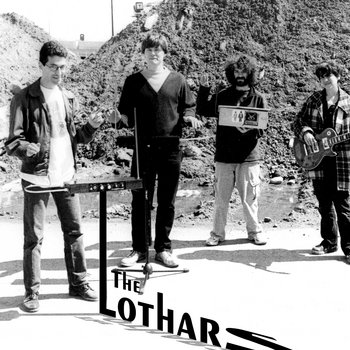 Merch for this release:
T-Shirt/Apparel, Compact Disc (CD)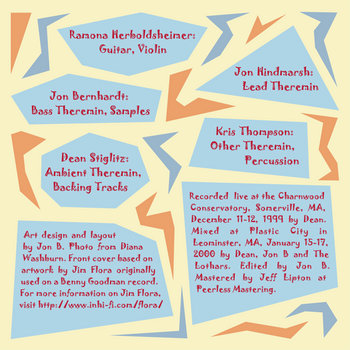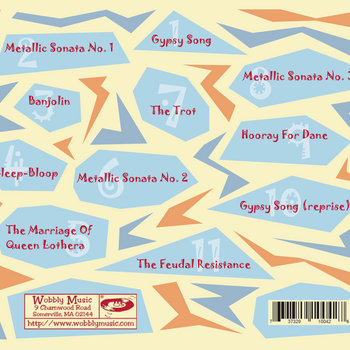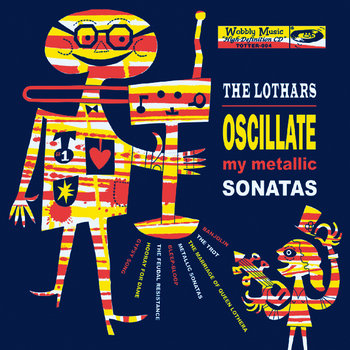 To hear him tell it, sitting at his kitchen table in an old Sebadoh t-shirt, America's Got Talent was just another oddball gig in long string of oddball gigs. Now, months removed from Simon Cowell's scowl, Bernhardt is amused and appreciative, but essentially non-plussed. He doesn't have the volubility and instability we've come to expect from reality TV stars. He's affable, humble, and chooses his words carefully. It's no surprise that he was sent home after his second AGT performance.
Bernhardt's appearance on the show was the culmination of a lifelong fascination with the theremin, an instrument whose wiry, sci-fi sound tends to attract immediate attention. "I started [playing theremin] about 20 years ago, when the documentary Theremin: An Electronic Odyssey came out," Bernhardt says. "It was showing at the Coolidge [Corner Theater, in Boston] and they had a guy demonstrating the theremin there after screenings. I saw the movie and I thought, 'I gotta get me one of those.'" As it turned out, Bernhardt wasn't the only one drawn in by the instrument's peculiar sound. "That summer I was talking to my friend Kris, and he said, 'I also got a theremin, we should start a theremin orchestra!'"
The concept remained something of an inside joke between the two friends until Bernhardt heard about a festival in Providence for a British psychedelic magazine called Ptolemaic Terrascope. "It was the very first Terrastock," he says. "I contacted the editor, Phil, and I said 'Kris Thompson and I are getting this theremin orchestra together. Can we play the festival?' And he said 'yes.' So we had this gig before we even had the band—we had to get a band together."
Merch for this release:
T-Shirt/Apparel, Compact Disc (CD)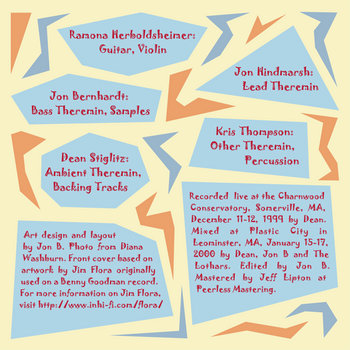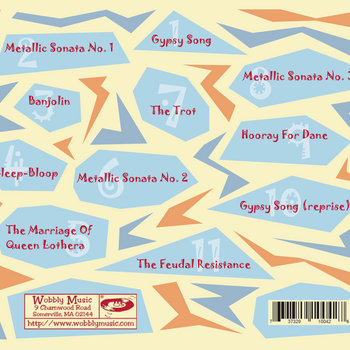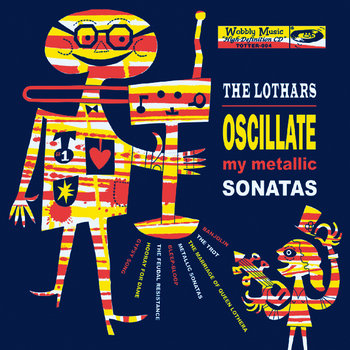 That band would eventually become The Lothars, who would go on to record five full-length albums and a pair of holiday EPs full of droning, quirky avant-garage before floating off into the ether of adulthood. They made experimental music with a surprising amount of joy and fun, bringing a sense of novelty and wonder to a scene that can be claustrophobic and self-serious. That same sense of fun characterizes most of Bernhardt's career. For a solo residency at Cambridge, MA's Zuzu, Bernhardt worked new wave, disco, and punk covers into his repertoire. He even got to perform Mission of Burma songs with Mission of Burma's Clint Conley, before the group reunited.
A cover of "Video Killed the Radio Star," recorded at the 2005 Ethermusic theremin festival ("as Theremin players are wont to attend," Bernhardt jokes) would become a fan favorite in the early days of YouTube. Their rendition—dubbed "Theremin Killed the Radio Star"—would lead to a White Castle commercial, for which Bernhardt paired words supplied by the restaurant's ad agency with his version of a classic blues lick. In 2011, he had his first encounter with the producers of America's Got Talent, though nothing came to fruition until almost five years later.
"I wasn't sure if it was even going to happen, but they got me the plane ticket," Bernhardt says. "I went straight to L.A. to audition in front of the judges and flew back. I was in the theater for 12 hours before I actually went on stage to play the song. I had no idea if I was going to get X'd out."
Merch for this release:
T-Shirt/Apparel, Compact Disc (CD)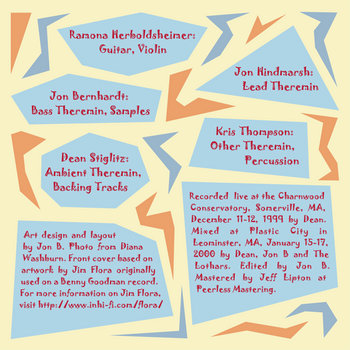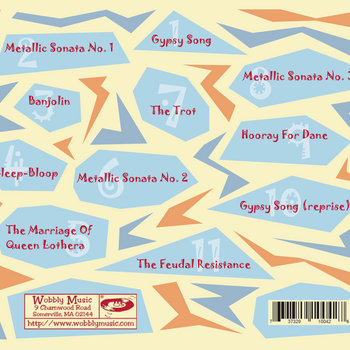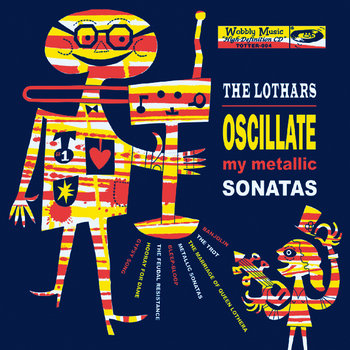 He would survive the first round, just barely. The clip played up the nerdiness of Bernhardt's day job as an actuary—"We're the folks that didn't have the personality to be an accountant," he joked—and ignore his 30-plus years as a college radio DJ at WMBR-FM, lest he appear too cool for the show's narrative. And it worked: He advanced to the next round, only to learn that the novelty had worn off, and the judges were no longer interested. (At least he didn't get shot in the head with a flaming arrow, which happened to a contestant a couple of weeks later.) As for Bernhardt, he takes it all in stride, happy for the experience.
"I was surprised at how not nervous I was," he says. "I thought I came across pretty well, so I wasn't too shocked that it got generally positive [responses]." But it wouldn't be the internet if there weren't a few naysayers. "If you look at the Twitter feed there's lots of people who are like, 'I can't believe this guy made it to the next round,'" Bernhardt laughs. "There's plenty of that."
—Sean Maloney