FEATURES
Psychedelic Death Metal Outfit John Frum Wants to Open a Portal Between Two Worlds
By Saby Reyes-Kulkarni · May 11, 2017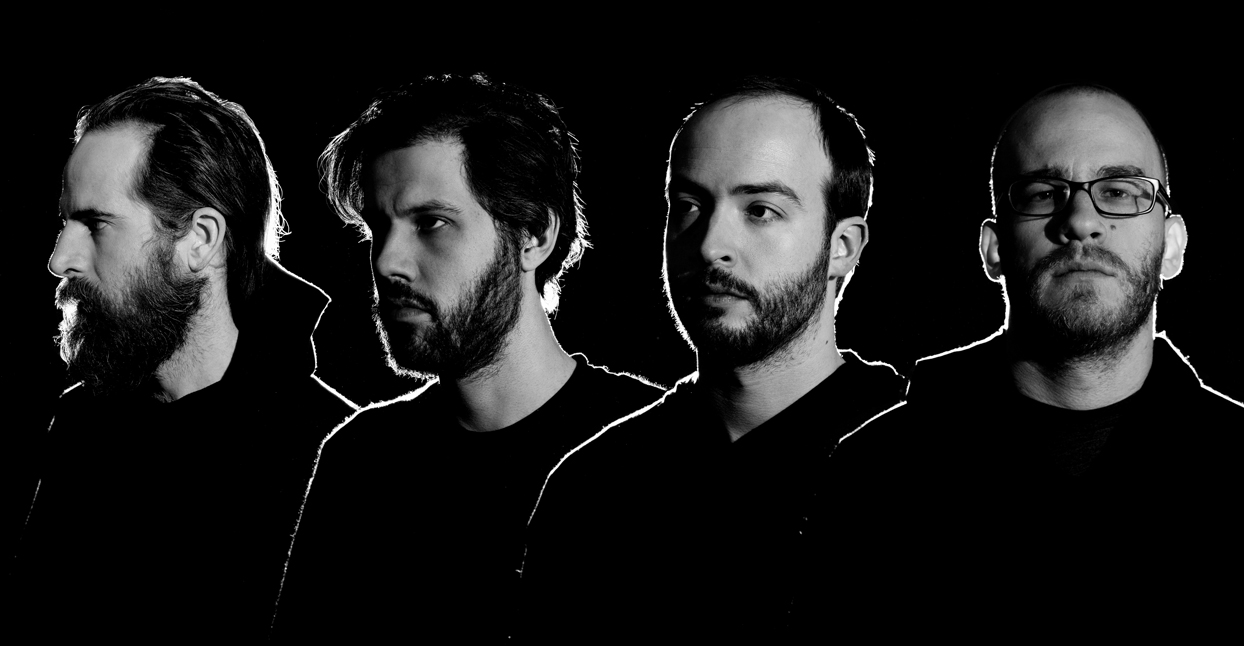 If subjects like collective consciousness, emerging paradigms, and the birthing of new universes seem like unorthodox inspirations for death metal, the quartet John Frum sounds right at home on its debut album, A Stirring in the Noos. The brainchild of longtime Dillinger Escape Plan bassist Liam Wilson, the band derives its name from what surely must be one of the most bizarre known encounters between two cultures. Although guitarist Matt Hollenberg initially began workshopping new material with drummer Eli Litwin in 2011, John Frum was essentially conceived, of all places, at the 2013 edition of Burning Man, where Wilson came across the concept anthropologists refer to as cargo cults.
A brief primer: When American military forces flooded into the South Pacific during WWII, the indigenous island peoples, making contact with a modernized society for the first time, responded to the material goods their visitors brought with them as if they had been created by magic. At the end of the war, when the Americans left the region and the influx of vehicles, appliances, and canned food came to an abrupt halt, islanders built makeshift airstrips in an attempt to entice the pilots carrying cargo to come back. Today, the inhabitants of Tanna, an island in the Melanesian nation of Vanuatu, still hold an annual ceremony in honor of John Frum, the army-uniformed deity whose return they patiently await.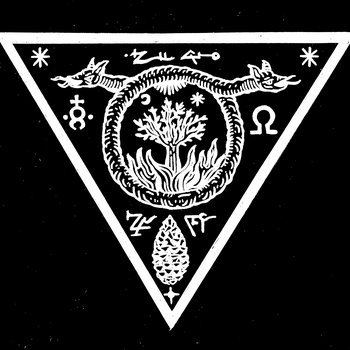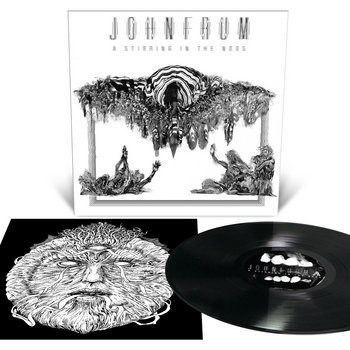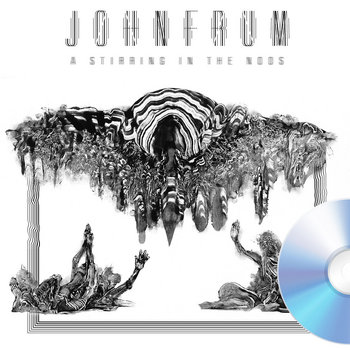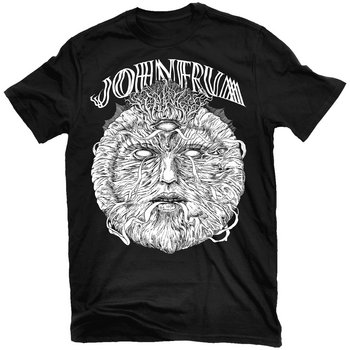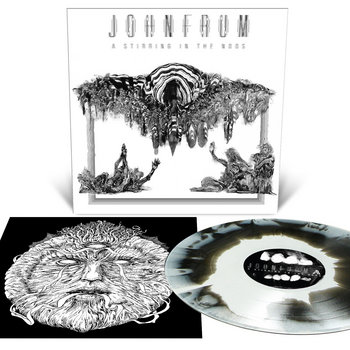 .
00:10 / 00:58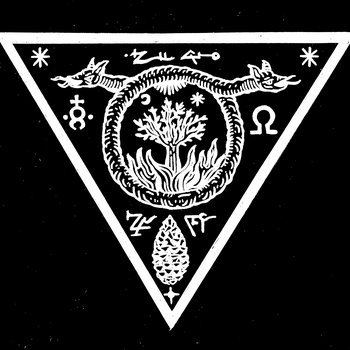 Merch for this release:
Vinyl LP, Compact Disc (CD), T-Shirt/Apparel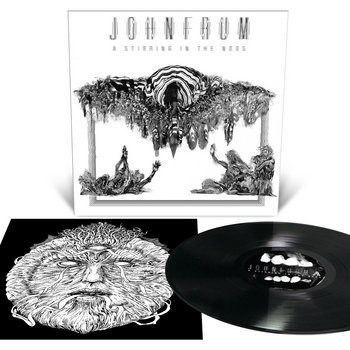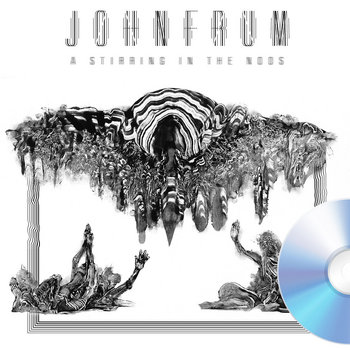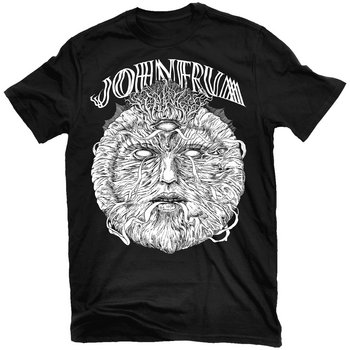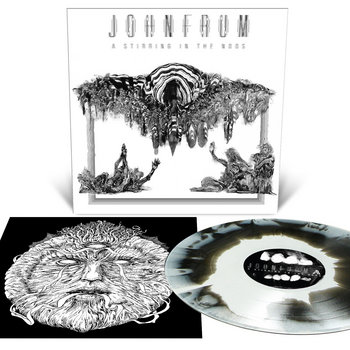 "The whole John Frum thing really spoke to me," Wilson explains. "In music, I'm as drawn to something like a Mercyful Fate as I am to, say, a 16 Horsepower. I find the whole theological play in art fascinating no matter what side of the fence it's on. We were also looking for a band name at that time. As I think any creative-minded person knows, once you kind of open up your radio waves to the thing you're trying to find, things start to pop out at you."
On his visit to Burning Man, Wilson was also struck when he discovered a contingent of black metal fans—another cultural collision of sorts. "That blew my mind," he recalls. "Something about that spoke to me as well. I was like, 'Man, I'd love to have a heavy band that could exist in this setting.' People have their stereotypes about that event. I mean, I myself never thought I'd see an AA meeting out there, or a cop, for example. It always seemed like it was this big raving IDM/EDM party. And to stumble across this camp of people who were straight-up black metal in a situation that's usually dominated by, like Diplo—it almost had a Grateful Dead-ish vibe, but metal. That felt to me like it had untapped potential. So those two discoveries intersected at a time when I was forming a new band that needed some sort of identity, both in terms of a name and just a general anchor—something to build a creative constitution around."
The connection between John Frum the mythic figure and John Frum the band comes across most powerfully on the album's mesmerizing trailer, a microcosm of what listeners can expect when they dive into the record in its entirety. Much as groups like Gorguts, Today Is The Day, and Discordance Axis introduced new shades of personality to their respective branches of metal, John Frum does darkness with a unique twist. Even when A Stirring in the Noos follows death metal conventions, it signals at all times that the band finds motivation far and away from your typical repertoire of blood and guts. And in its more adventurous sections, the album takes after the work of trailblazing experimentalists like Painkiller and Fantômas.
It's taken John Frum over five years to get here. And as it turns out, the fruits of that labor are seeing the light of day, just as the Dillinger Escape Plan winds down for one final run of shows this summer before breaking up. "There's a certain amount of creativity that everybody in a band doesn't get out," says Wilson, "because every band is a compromise. There are things that I absolutely put my stamp on in Dillinger, things that would not have turned out that way had I not been there or if Greg [Puciato] or Billy [Rymer] weren't there. But there's also a lot of cutting-room floor stuff that I'm left with that just doesn't fit. I'm an art-school dropout, so I almost have this overactive imagination…that steers me towards bigger-picture things. And a lot of that stuff wouldn't have worked in Dillinger because the direction was already rolling. So I really wanted to create something that could gestate for a while. Dillinger has felt like I've been pulling an arrow back for the last 15 years, and John Frum makes me feel like I can finally center my aim and just let go."
Fans of the Dillinger Escape Plan will certainly hear familiar touches, such as the skittering math-metal crunch of "Pining Light." But Hollenberg and Litwin play metal with a jazz group's focus on flexibility—no surprise given their collective body of work at the fringes of improvised music. Hollenberg's resumé includes stints with avant-garde icon John Zorn's group Simulacrum, experimental grindcore outfit Cleric, and others, while Litwin's discography speaks to an ongoing effort to fuse various extreme metal forms with jazz in projects like the Gun Muffs and Eskia. And while Litwin adheres to de rigeur death metal patterns like helicopter bassdrum volleys and blast beats, his cymbal work is particularly expressive.
During, for example, the quieter passages of songs like "Memory Palace" and "Lacustrine Divination," Litwin scrapes cymbals and musical bowls to create an eerie, and potently evocative, sense of atmosphere, the reverb on his cymbals pervading the music the same way incense is used to set a ceremonial tone within a physical space. Hollenberg, meanwhile, avoids predictable expressions of dissonance and doom that have become rote across both jazz and metal alike. Hollenberg also brings a left-of-center approach to his leads, which neither appear where you expect them nor follow melodic progressions you can necessarily hum out loud.
In fact, instead of "solos," Hollenberg and Litwin's accents more closely resemble mood shifts, not unlike the sensation you get when you realize you're advancing into an altered state. In addition, all of the solos on the album were fully improvised and, even in cases where edits were done after the fact, recorded in single takes. "Certain tracks," Wilson explains, "have sections that are built-in to be improvised when we play live. That was one of the things that Matt and Eli brought into it and said, 'This is a non-negotiable prerequisite.'"
That worked for Wilson, who has always valued energy over perfection. "I never want a solo to have any musical nerdiness to it," he offers. "I just want it to feel like, say, two galaxies colliding. Like, 'That was cool because it made me feel like something.' I don't necessarily want anybody to be able to transcribe it note for note. And I don't want it  to be this static thing. The solos here are more like a window for the muse to act. I wanted to leave some cracks for the light to get in. So maybe we fall flat on our face every night, but I wanted to invite a little bit of serendipity—or magic, if you want to call it that."
Wilson likens the album to a kind of musical portal. Sure enough, A Stirring in the Noos percolates with a sense of anticipation for some kind of external presence to appear—not necessarily a "spirit," but perhaps a shift in one's own perception. Or, say, the muse awakened and solicited as a channeled sentient life form not unlike the way John Frum constellated in the minds of the people for whom he is a "real" being. Nevertheless, Stirring isn't a concept album, and John Frum isn't the type of band that ties itself to a single theme.
Frum himself never even appears in vocalist Derek Rydquist's lyrics, and it's obvious on first glance that Grady Gordon's artwork and Paul Romano's designs  have nothing to do with the cargo cult phenomenon. In fact, the title of instrumental "He Come" is the music's only direct reference to Tanna. For Wilson, it was always clear that naming the band John Frum "didn't mean we had to lock into those images lyrically, or even aesthetically. But it did open the music up for that more grand, more conceptual feeling."
Echoes of the initial inspiration  are there, such as when Rydquist opens the album with this verse, from "Presage of Emptiness": "I am the one whose prism refracts nothingness / The colorless backdrop upon which all myths are painted / Maps to enlightenment drawn upon this hide / Observed but unrecognized with calumnious genuflection." But Rydquist, free to follow his own muse in playing off the band's energy, runs with the baton across multiple planes of meaning. The final member to join, Rydquist (formerly of The Faceless and currently with L.A. doom quartet Bereft) growls in a way that most obviously ties the music to  classic death metal. But his mind-bending metaphysical reflections set the final piece of the puzzle in place for A Stirring in the Noos as a psychedelic experience in the fullest sense of the term. (As a first hint, the album title refers to the noosphere, a term coined in the early 20th century for an anticipated coalescing of global consciousness into a field of matter that can be observed, measured, and studied as a macro-ecological system.)
"I didn't write the lyrics," says Wilson, "but I at least tried to guide them in a way that loosely relates to worshipping nature—almost like a Hindu kind of thing, where there are multiple gods. There's also a lot of existential stuff in there. Some of it's reflective of personal cataclysm—say, an intense psychedelic experience that seems difficult to endure, but perhaps has some bliss or knowledge to be gleaned once you've processed it. Stepping into a mode of 'we don't know what we don't know.' In some ways we're all cargo cult-ish."
—Saby Reyes-Kulkarni