FEATURES
Searching For Sugar Man: How Nigeria's Joe King Kologbo Lived The Highlife
By Dean Van Nguyen · February 22, 2017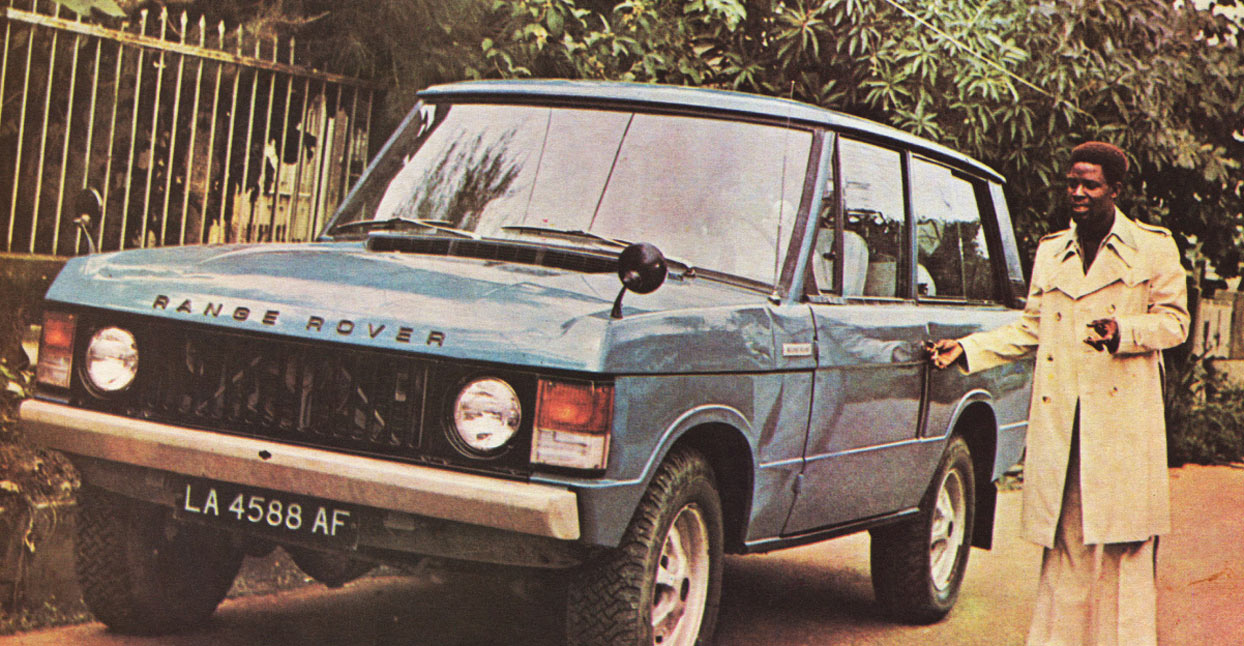 From the dapper highlife rhythms of Aba to the fiery psychedelica forged in Lagos, funky guitarist and composer Joe King Kologbo was a senior figure in Nigeria's happening rock scene of the 1960s and '70s. Yet, like a lot of music forged in the West African nation, his name almost slipped through a crack in time forever.
Music became a casualty of a bloody Civil War that broke out in 1967. During the conflict, records were eradicated. Bands fractured as their members were forced to scatter and flee for their lives. A lot of the music that was cut in Nigeria during that era has never been released outside of the country. LPs were boxed up and left to decay in abandoned lock-ups and warehouses.
But in that period of relentless sonic inventiveness, Kologbo never stood still. His axe got hips swaying on the hotel and nightclub dance floors across Nigeria's most vibrant cities. He hit the studio with a diverse clutch of artists, and used his position as an elder statesman of highlife to mentor younger musicians.
Still, Kologbo's name has been scarcely mentioned outside of his home nation. His songs are rarely featured on the reissues that have streamed out of Africa over the last 15 years. But with three-track solo album Sugar Daddy recently reissued by London-based Strut Records, Kologbo's work is deservedly enjoying brand new shine.
Originally released on the tiny Electromat label in 1980, Sugar Daddy—co-credited to backing band The High Grace—is a bright, danceable, and relentlessly spirited record. The title track runs at over 15 minutes but never overstays its welcome. All rhythmic guitars, brass bluster, and catchy-as-hell hooks, Kologbo channels two decades of experience into his distinctly Nigerian opus.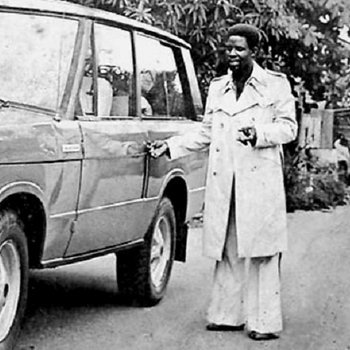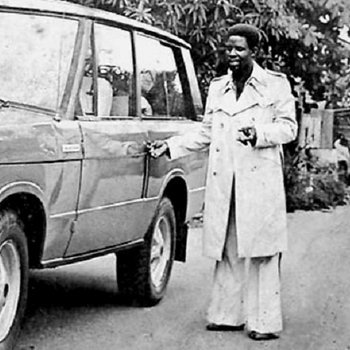 Merch for this release:
Vinyl LP
According to Joe King's son Oghene Kologbo, the song "Sugar Daddy" was inspired by some of the musicians in his father's orbit—like the great afrobeat deity and political activist Fela Kuti—who enjoyed the company of younger women. Kuti, in fact, once married 27 women in a single ceremony, dubbing the group of spouses his "queens."
"My father didn't like the old men with the young girls. He called them 'sugar daddies.' My father was happy with my mother, with seven children," Oghene laughs. "He wasn't a sugar daddy like Fela Kuti or like the other people who had many, many wives and going with young girls. That's why my father wrote his song about sugar daddies."
Kuti's influence is stamped right on the album's cool-hand cover. A sharply-dressed Kologbo strikes a pose with a blue Range Rover, as though he's about to hop in, fire up the engine and leave the photographer in a trail of dust. But Joe King didn't even own the vehicle. "It was one of Fela's cars—Fela had about 50-something cars," Oghene says. "That's in front of one of the studios somewhere. When my father saw the car he said, 'Hey let's take a picture with it.' That happened to be the album cover."
The man behind the Sugar Daddy reissue is British collector and DJ Duncan Booker. He first picked up a copy of the album around 20 years ago and began sliding the title track into his live sets. "When you play it out, people just love it. It's actually really infectious—a gentle but strong record," he says. "You get a discipline and a superiority of playing [on Sugar Daddy] that you don't get from the young afrorock guys [at the time]. The afro-rock guys are fired up, but they haven't had the 28 gigs a month with a band; they don't have that discipline. You can hear his discipline in his sound, and his awareness of all styles."
Aba Rocks
Kologbo was born sometime around the late 1930s in Warri, the Delta State, in South-South Nigeria. Primarily known as an oil hub, Warri is positioned fairly close to the border of what would later become known as the Republic of Biafra, a secession state that represented the nationalist desires of Nigeria's ethnic Igbo population in the east.
In 1960, Nigeria became independent of the United Kingdom. Like many African nations, its borders were drawn up by a departing European power that didn't worry about the potential conflict it would cause between different ethnic groups, the largest of which were the Hausa-Fulani, the Yoruba and the Igbos. As soon as the country's artificial outline was sketched out on a map, the timer began ticking towards catastrophe.
Kologbo, himself a Yoruba, pitched up the eastern city of Aba in the 1960s. The city was a trendy center of music and fashion, with great groups like Dan Satch & His Atomic 8 Dance Band of Aba providing the soundtrack. As a member of the Eastern Star Dance Band—led by trombonist B.E. Batta and featuring singer Kingsley Bassy—Kologbo was a key player. Locals would come out to dance to the group's highlife grooves. In Aba, musicians looked to the larger Lagos scene for precisely zero.
"In Nigeria, emerging post-colonial, you get two very different highlife sounds if you're comparing Lagos to the east," says Brooker. "There's a very distinct difference in the sound and also the instruments they're using, whether it's brass bands, traditional guitar. Then, the Biafran War pretty much shuts it down."
Merch for this release:
Vinyl LP
In 1966, tensions detonated in a devastating way. Over 30,000 Igbos were killed between July and September of that year. In May 1967, the Igbos of the southeast declared Biafra an independent state. And so began a two-and-half-year war. By the time the final shot had been fired, as many as three million Nigerians would be dead, the majority of which were starved Igbo civilians.
As chance would have it, Kologbo was in Ghana when the war broke out. Unable to return to Nigeria, he lost both his home and all contact with his family. At one point, the father was forced to sleep each night unsure if his children were alive or dead. Thankfully, the family was reunited in Joe King's adopted homeland. "I don't know how my mother made it," says Oghene Kologbo. "To smuggle us and go through all the countries—Benin, Togo and Ghana."
As the war raged on, Joe King settled into Ghanaian life. He found work with a number of groups, including Onyina's Guitar Band (under the great King Onyina), Star Lite, Akwobua, and Real Rubies, a jazz highlife big band under the leadership of Mako Biasse, who could slay Santana covers. Anything the band may have laid down on wax, though, has never surfaced. "If they recorded, I've never seen or heard it," says Brooker. "A lot of these guys were moving between bands very quickly but not necessarily recording."
His time in Ghana was short, though. When the Progress Party came to power in 1969, there was a movement to repatriate Nigerians living in the country. Nationalist prime minister Kofi Abrefa Busia's Aliens Compliance Order led to the deportation of hundreds of thousands of undocumented Nigerians and other immigrants. It was heralded at the time as a "patriotic move to garner jobs for Ghanaians and to rid the country of crime."
Nigeria would retaliate with the Expulsion Order in 1983 (reordered in 1985), resulting in more than 700,000 Ghanaian immigrants being quickly expelled from the country. It's a sad era in the history of two nations that share ties and collective cultures.
Lighting Up Lagos
Nigeria was desperate to move on. With the Biafran uprising suppressed and the nation's borders restored, Head of State Yakubu Gowon preached unity, declaring in a famous speech that war had ended with "no victor, no vanquished." There was an amnesty for the majority of those who had participated in the Biafran uprising. Efforts began to rebuild and rejuvenation the destroyed eastern region.
The public was told to forget its pain. As writer Uchenna Ikonne wrote in his extensive booklet to the compilation Wake Up You!: "All Nigerians were urged to return to whatever they were doing before July 1967, forget the destruction that had just transpired, and get back to the lives they had lived before the world went all to hell."
Bringing back the music meant bringing back a sense of normality. Bands returned to the spiritual homes. Guitarists re-tuned their instruments, amps were once again fired up. But the post-war scene changed drastically. The more formal highlife bands were out, replaced by raw, rumbling afro-rock groups. The power shifted to groups more influenced by the western sensibilities of everyone from James Brown to The Doors.
The outstanding MonoMono formed in Lagos in 1971 and would blaze their own white-hot brand of muscular, psych-tinted funk. Back in Aba, The Funkees mean licks and strong Igbo sensibilities brought them rock star status. "Suddenly you've got the new afrocentric guys coming up," says Brooker, "so a lot of the old highlife guys are slightly out of touch."
Joe King Kologbo returned to Nigeria in 1971, and headed straight for Lagos where he hooked up with Fela Kuti and members of his band (according to Oghene, his father and Fela were good friends, but never actually played together). While Kologbo had been well known in the East, this was a brave new world. The guitarist joined The Victor Olaiya Band under the leadership of the great trumpeter and quickly established himself as a key elder statesman.
"He was like my father," says percussionist Chief Udoh. The pair came together as part of The Victor Olaiya Band and Udoh would go on to drum on Sugar Daddy. "He was a very nice guy. Funny. He always called me, 'small boy, small boy'. He'd always send me out to buy bread, to buy cigarettes. [laughs]. 'Small boy, go buy me this.' He was a very good guy."
The group recorded and toured Nigeria, but it was the nightclub at Olaiya's own Empire Hotel that became their regular haunt. "That was the place where musicians would always meet," remembers Udoh. "It was like a jam. Everybody coming after [they] finished concerts. You'd meet at 5, 6 o clock in the morning. All guys were drinking and smoking. It was a good time. Joe King was a crazy guy and a good musician. When he drank, he was ready to play [laughs]."
Not just confined to working with one group, Kologbo pulled in extra paychecks as a session musician. His musical education made him a valuable piece of studio weaponry. As Brooker points out, Kologbo was, "a session guy with that unique ability to play styles from the east and styles from central [Nigeria]. He was one of these guys who could play multiple styles, and was as versed in the afro styles as we was in traditional highlife styles."
It was during this period that Kologbo recorded the single "Another Man's Thing" for the burgeoning Afrodisia label. Reissued by Soundway Records on Nigeria Rock Special: Psychedelic Afro-Rock And Fuzz Funk In 1970s Nigeria in 2008, it's one of the few tracks led by Joe King to make it out of '70s Nigeria. The odd melody is punctuated with a yelp as Kologbo warns of the dangers of looking too hard at another man's food, car or spouse. A chirpy rhythm guitar contrasts the more gritty lead. As evidence of the artist's groovy manifesto, it tells you what you need to know.
Kologbo probably recorded more tracks around this time. Udoh recalls spending a lot of time in an Ikeja, Lagos studio but doesn't remember too many specifics. In fact, he could only confirm he was the drummer on "Another Man's Thing" when I sent him a link to the track. "I did a lot of things," says Udoh. "By that time, things were free. You could record with any musician. Everyone was making records, records, records."
Memories of songs do sometimes return to Udoh, but the records aren't always easy to track down. Although a lot of music came out on big labels like Phillips and Decca, independent releases were often pressed in small runs. Many will probably never resurface. "I always talk to [Oghene] Kologbo and say, 'I did something with your father,'" Udoh says. "I ask, 'Do you have the album.' He says, 'No, I can't find the album.' Those times were something different. There's a lot of music gone away somewhere that we can't find."
Searching for the sugar man
After the release of Sugar Daddy in 1980, Kologbo dedicated himself to the Nigerian Customs Service Band in Lagos. Certain branches of the Nigerian government had their own band to perform at ceremonial events and the position gave Joe King steady work away from the nightclubs and studios.
"He was tired of moving around," explains Oghene. "He started playing for the customs. He did a job only in the music side, teaching the musicians. Any musicians in the customs, he was the leader."
It's been just over a decade since Joe King Kologbo passed away. His legacy lives on, though, through his son. Oghene Kologbo was mentored by Fela Kuti back in the 1970s, joining his legendary Africa 70, a group that attacked the throat of the Nigerian government with guts and gusto.
Merch for this release:
Vinyl LP
Asked about his father's input into his own artistry, the now-Netherlands-based artist just laughs. "A very, very good musician but he never taught me nothing." Joe King had hoped his son would become a lawyer. Oghene admits there must be something in his blood. His sister Maureen even contributed backing vocals on Sugar Daddy. He has plans to release new music this year.
With the reissue, Joe King Kologbo's own legacy has been reinforced. It's a deserving commemoration. In a period of history you wouldn't wish on any nation in the world, few could claim to have done more for the culture. Sugar Daddy distills decades of artistry in a way that'll keep hips swerving for years to come. In Nigeria and wherever else.
–Dean Van Nguyen