FEATURES
Joe Armon-Jones Captures the Pluralistic Grooves of Modern London Jazz
By Dean Van Nguyen · May 31, 2018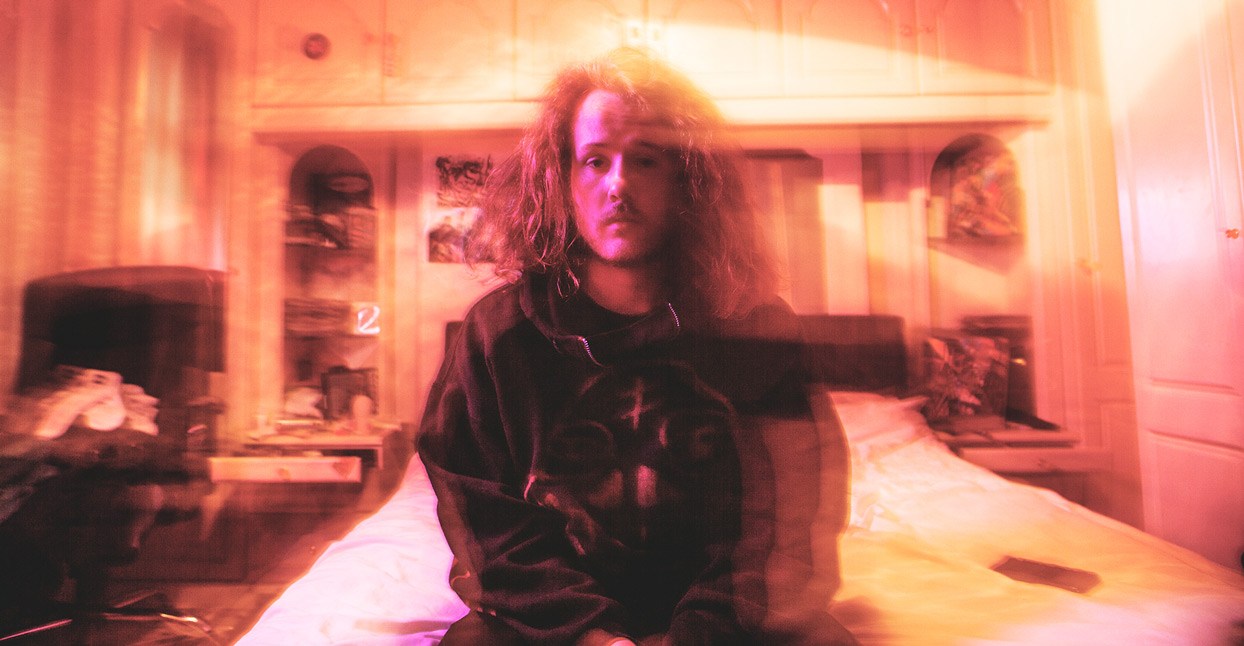 For the last several years, London's blistering jazz scene has been steadily percolating in the city's underground venues, small studios, and even artists' living rooms. Virtuosos like Shabaka Hutchings, Kamaal Williams, Zara McFarlane, and a few dozen others have spent the last few years gaining a command of the genre's classic sounds in a way that captures the pluralistic flavor of the U.K. capital. Enter Joe Armon-Jones, whose solo debut album, Starting Today, is a stunning cross-pollination of styles and genres.
Merch for this release:
Vinyl LP, Compact Disc (CD)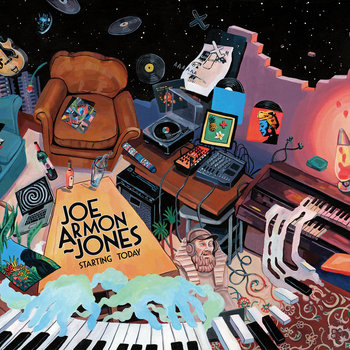 Starting Today is representative of the keyboardist's individual musical journey. His appreciation of throwback cassette tape R&B, funk, hip-hop, and boogie is deep in every one of the record's grooves. Even the album artwork—created from photographs Armon-Jones handed to artist and friend Divya Scialo—consists of images of Armon-Jones's London pad. "I wrote most of it in my living room or my bedroom and then I recorded all the vocals in my room," he says. "Seemed like the right place to take the photos."
For Armon-Jones, the path to this point was crystal-clear. His father is a pianist; his mother a singer. From an early age, he was raised on jazz. "It didn't seem like a choice," he says of his decision to start playing music. "It seemed like a normal thing to do."
Armon-Jones grew up bumping fusion jazz, rap, and even heavy metal. When he got older, music like grime, dub, jungle, and house—all genres with strong U.K. histories—entered his orbit. The eclectic nature of his tastes served him well as a member of British jazz outfit Ezra Collective, the five-piece group who pay tribute to classic jazz while also marrying Afrobeat and hip-hop.
The recent jazz renaissance across London is something Armon-Jones is happy to be a part of, but he wants to see the scene grow organically. "It's an exciting thing," he says. "Whatever happens naturally will happen naturally. It's not really about trying to be part of a scene. I try to pull the people I want to work with around me. I have a community of musicians that I like to work with, and that I like to be around. If that connects to a bigger thing that people describe to as a scene, that's cool. But it's not really something I pay much attention to."
Merch for this release:
Vinyl LP, Compact Disc (CD)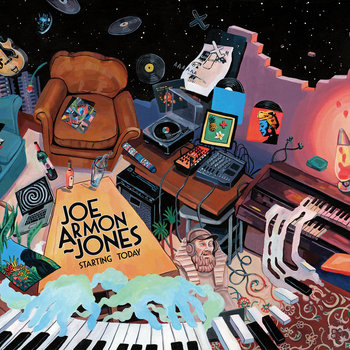 While his experience in Ezra Collective served as a valuable starting point, Armon-Jones was interested in recording a solo record. He used all the spare money he earned from gigs to book a studio session. With the space secure, he rounded up musicians like drummer Moses Boyd, saxophonist Nubya Garcia, guitarist Oscar Jerome, and producer Maxwell Owin—who, being Armon-Jones's roommate, appears on the front cover as a Sphinx-like creature in headphones—to help crystalize his vision. Working the songs out in the studio was the first time Armon-Jones had actually played them with a band.
"[It's a] collaborative thing always," he says of his relationship with the musicians. "I knew where I wanted the songs to go, but I can't get them there without the people involved. It's always collaborative effort in that way. [My] style of writing is a loose structure for tunes, let the rest of the band take it from there. We used improvisation to make the record."
The album wears its influences with pride. "Almost Went Too Far" is a silky number on which Armon-Jones reaches into 1970s American R&B for inspiration: "Larry Levan, stuff from Paradise Garage, Isley Brothers, and things like that," he says. "Lots of reference points—Shuggie Otis in there, I think, as well."
One of the album's marquee tracks, "Starting Today," almost didn't take the distinct form it has on the album. The sessions were coming to an end, and Armon-Jones was running out of time to lay the composition down. The problem was that vocalist Ashebar was running late, meaning the song's cheerful percussion and hot brass would be left without lyrics on top.
"I'd been trying to record that track all day in the studio. Ashebar hadn't turned up yet," Armon-Jones remembers. "I just assumed he wasn't going to be there and recorded the song as an instrumental version. And then he came through really last minute, really late, and killed the session. I didn't really tell him what to do. I just said, 'We're going to play this tune. Just jump on it, man. Just do your thing.' And he came through, one take. Just came up with all the lyrics and the tune in the spot."
Merch for this release:
Vinyl LP, Compact Disc (CD)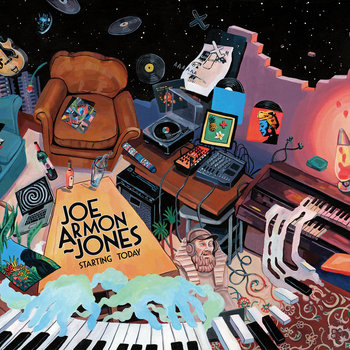 Armon-Jones spent four or five months trying to mix and produce the album himself. From there, he took it to Brownswood head and influential industry veteran Gilles Peterson. With his backing, the musician sent the record to be mixed by a pro engineer. The results of the collective effort is six tracks of fluid instrumentation and cool vibes; bluesy brass and danceable grooves. Starting Today presents Armon-Jones as one of the best purveyors of the magical jazz stirring in his city.
With the album now unleashed into the world, his short-term ambitions are modest: "Just to play it to people, man," Joe responds when I ask what's next. "See how people resonate with it. See how people enjoy it. And then play it to people in lots of different ways. It won't always be the same lineup, it's going to switch about. I'm going to experiment with different things. We'll see what happens."