FEATURES
On "The Light Bearer," Jimetta Rose Spreads Peace Through Song
By Sarah Godfrey · August 16, 2016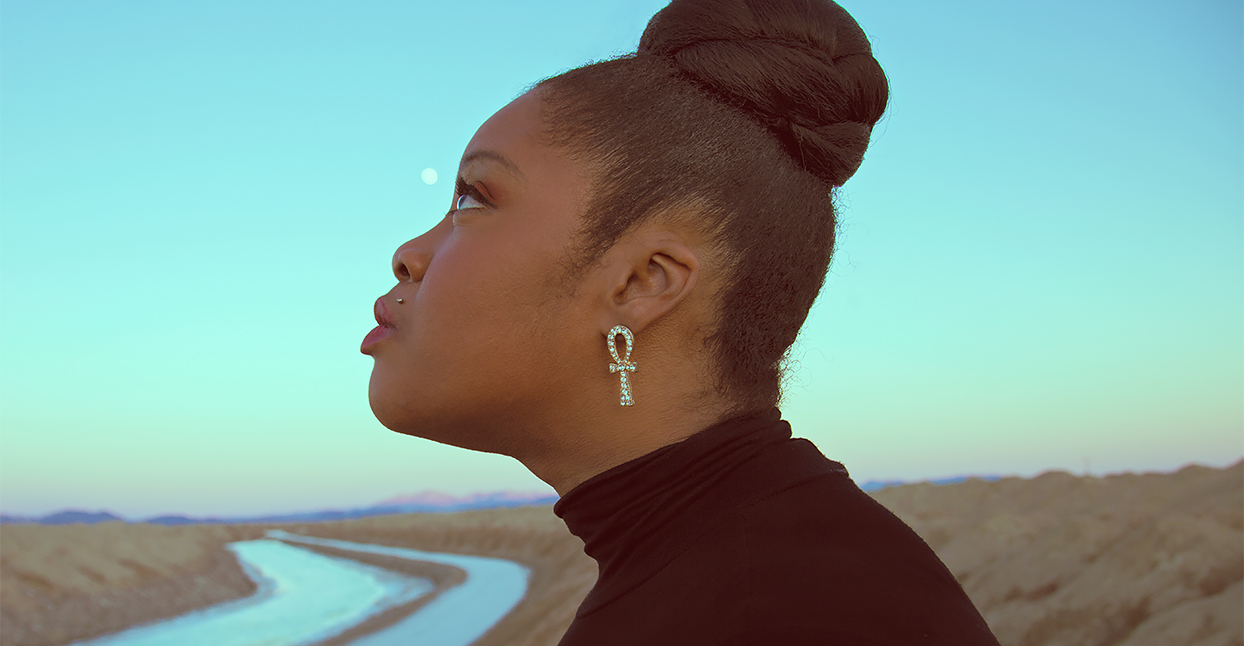 "I want us all to hear words that feed us, as opposed to limiting us or making us feel beat down. I feel excited to share a true message."
Jimetta Rose isn't here to just sing hooks. Sure, she went on tour with producer Quantic as his featured vocalist. And, yes, she sounded great singing backup on Blu, MED and Madlib's Cali cruiser, "Burgundy Whip." But Rose has bigger plans: the Los Angeles vocalist is in high demand, working with artists who value her input. She and local producer House Shoes are working on a collaborative album, and she also has writing and associate production credits on the new LP from Grammy-winning producer Shafiq Husayn, who has also worked with Kanye West, Jay Z, and Lauryn Hill.
"It's sort of surreal, some of the opportunities that have come along over the years," she says. "It's hard to even absorb. A lot of times, you can be kept in a feature slot—especially as a woman. Maybe you're not writing lyrics, or you're just singing something and moaning on a track. I thank God that [everyone I've worked with] has recognized the talent, taken it seriously, and wanted to further the collaborative opportunity. In some cases, it could've been one hook, but they were like, 'Naw, Jimetta, you need to come around. People need to hear you."
On August 19, Rose will release the mini-album, The Light Bearer, her first since 2010's The Barber's Daughter. The new record was produced by Georgia Anne Muldrow, who is both a prominent MC and producer and Rose's personal friend. The two met more than 10 years ago, when they both were regulars at the legendary Sketchbook beat cypher in L.A.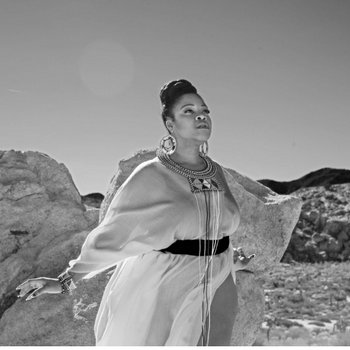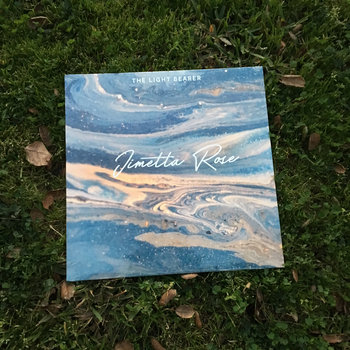 .
00:10 / 00:58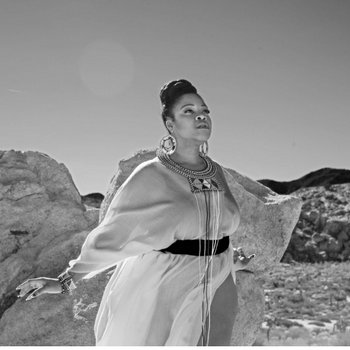 Merch for this release:
Vinyl LP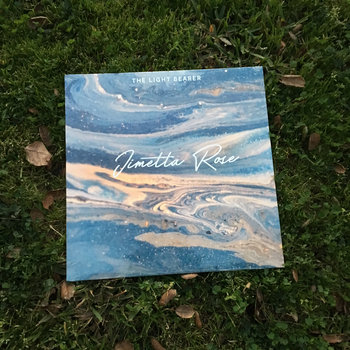 "It's a testament to creativity over competition, to women making music together and upholding sisterhood," Rose says of the work. "[The project] is a beautiful gumbo of Georgia and Jimetta. We were making music, folding clothes, and watching babies until the sun [was] coming up, and saying, 'We better go to sleep before these babies wake up.' It was just real living. Real, warm living and divine feminine energy."
Sonically, The Light Bearer blends soul and cosmic jazz into a woozy, dreamlike set of songs. Rose's lyrics explore humanity's place in the universe—perfectly suited to Muldrow's otherworldly soundscapes. On album opener "Rhythm of Life," Rose contemplates the yin and yang of everyday existence: "Life will pick you up and toss you over/ Seems you barely know the way," sings Rose, her voice warm and conversational. That theme continues on "Surrounded by Company," a loose, funk-inspired gem on which Rose concludes, "I'm on this journey alone."
Rose honed her jazz chops as a teenager in Los Angeles, where she started scatting at church revivals. From there, she started exploring jazz more deeply, discovering music that resonated with her soul. The fruits of that exploration are on display throughout The Light Bearer. "I called [Georgia] and said, 'I've been listening to Alice Coltrane and all this spiritual jazz,' and she's like, 'Girl, Alice Coltrane saved my life!' We wanted to make a spiritual jazz record—that's what we set out to do."
Rose and Muldrow recorded The Light Bearer three years ago, after which Rose quit her full-time job in order to promote the album. But, thanks to a series of hard drive crashes, the album was never released. It remained in limbo until L.A. alt-rapper Busdriver approached Rose about releasing it on his imprint, Temporary Whatever. "Driver called me and said, 'What's going on with your music? Why is your music not coming out? It's necessary,'" Rose recalls. "From there, we developed a true, supportive friendship. I appreciate him for believing in the vision, the music, and in me."
Though the holdups were frustrating, it feels like the album is now being released at the exact moment it needs to be heard; its overarching themes of loneliness, radical love, and self-reflection seem to be tailor-made for right now, when so many are overwhelmed, saddened, and angered by police brutality, mass shootings, and other social injustices that have become dark daily occurrences. Rose hopes her music can offer solace, even if it's only temporary, for those impacted by these events. "People are searching for another world that's not so lonely," she says. "You can't tell me it doesn't feel lonely to see that much blood and death. I feel like I started to numb myself and anesthetize myself. Art is the only thing that pulled me through."
While The Light Bearer was made to heal others, it restored Rose as well. It's a pathway to love and unity—a much-needed ministry. "This is a call—we can't stay asleep," Rose says. "I want us all to hear words that feed us, as opposed to words that limit us or make us feel beat down. I feel excited to share a true message. I always said if didn't have something to say, I would just go sing in somebody's choir."
—Sarah Godfrey