FEATURES
Donuts, Dudes & Devotion: A Day in The Life of Jeff Rosenstock
By Maria Sherman · November 07, 2016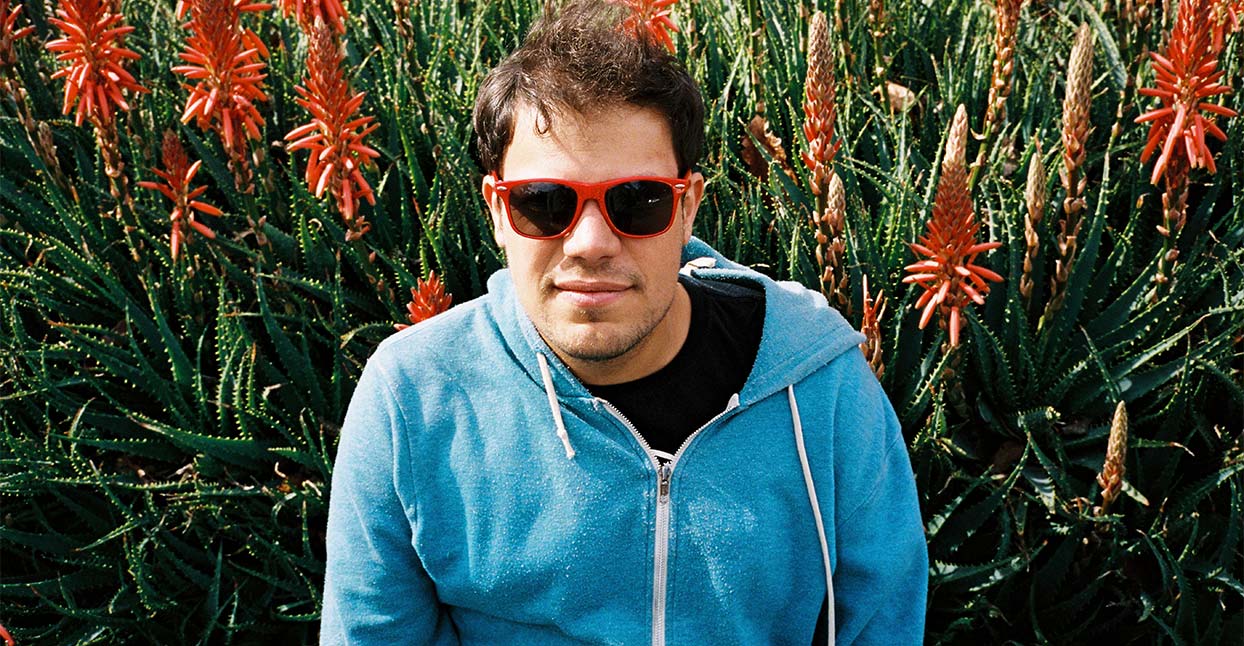 Jeff Rosenstock is a contemporary cult icon, the kind of musician who goes unnoticed if you're not actively looking for them. There's a reason for this: his unique brand of songwriting can come off as irritating to some—he sings in a distinctive whine over tracks that pull from a variety of familiar punk structures. Sometimes, he's borrowing the loose, bouncing rhythms of ska that turned up in his previous bands, The Arrogant Sons of Bitches and Bomb the Music Industry. In other places, he's speeding things up, delivering the kind of breakneck songs that would appeal to fans of Rancid and the Descendents. His solo work deftly balances both elements, and on his latest album, Worry, he branches out to include lush orchestral pop and mod-inspired rock.
And yet, Rosenstock remains something of an acquired taste. His music is decidedly uncool, exhibiting a certain confidence and vulnerability in its silliness that can, at times, feel cringe-worthy (for one thing, he tends to over-share). But that's also what makes Worry a smart, self-deprecating album, one that has the power to grow on even the most resistant listener. I spent Worry's release day with Rosenstock, observing how an unassuming musician from Long Island quietly became a beloved hero.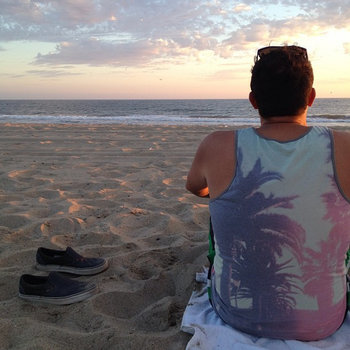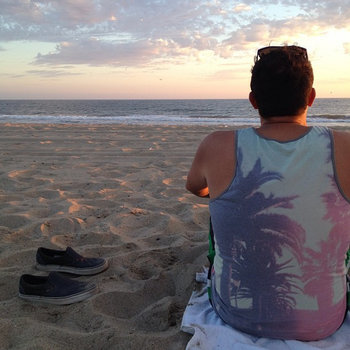 Friday, October 14th
12:30 p.m.
I was instructed to meet Rosenstock, his wife Christine, and the rest of his band at the office of their label, SideOneDummy, in Hollywood. Despite its busy boulevard entrance, the building itself is unassuming. The doorway is unmarked, and the only indication of what's on the other side are a few giant band posters that have been taped to the wall. Inside, there's cold beer, hot coffee, and a taco bar. I compliment the space, and SideOne co-founder Joe Sib offers his interpretation: "I love your office, but I hate your label." Self-deprecation as humility, it seems, is a quality everyone shares.
3:00 p.m.
After eating too many tacos, we depart for the venue where Rosenstock is performing later that night. After a few minutes of driving in relative silence (save for the sound of The Sugar Hill Gang's "Rapper's Delight" on the radio) Rosenstock looks around and admits, "I've come to really like Hollywood. I've turned around on it." That's a hard realization for any native New Yorker, but Rosenstock has a reason for his change of heart. "It seems like a place where a lot of famous people used to live, but that's not really the case anymore," he says. "Silver Lake is the cool neighborhood now, and so Hollywood is this strange, glitzy-for-no-one neighborhood. It's kind of ghost town-ish. Because it's not cool, everything is kind of 'corny-cool'—which I like a lot." Rosenstock seems like the kind of person who would identify with the notion of "corny-cool."
4:30 p.m.
We arrive at the venue, the Hi Hat in Highland Park, well before the concert staff. Tonight's show is all ages—Rosenstock's fans tend to be on the young side. Given that we have some time to kill, we decide to walk one block over to Donut Friend, a specialty shop run by pop-punk powerhouse producer Mark Trombino. Trombino has toured with Drive Like Jehu, and has produced several of the genre's canonical albums—the landmark Jimmy Eat World releases Clarity and Bleed American as well as Blink-182's Dude Ranch. In accordance with his punk roots, all of the donuts in Trombino's shop are named after indie and punk bands: Bacon-182, X-Ray Speculoos, Green Teagan and Sara. This week, Trombino's created a special pastry he's calling the "Jeff Rose-Waterstock"—a raised donut with lemon rosewater glaze and pistachio topping—and Rosenstock is honored to be included in such illustrious (and delicious) company.
5:30 p.m.
When we return to the Hi Hat, there are already a cluster of kids waiting outside, despite the fact that the doors won't open for another three hours. Rosenstock heads inside to soundcheck, and as he starts playing, the fans outside seem to be stepping over one another, craning their heads toward the door in an attempt to figure out which song is which. The set is heavy on new material, a fact that the fans outside recognize with delight. In a few hours, the bulk of the songs on Worry will receive their live debut, and the kids, with less than 24 hours to practice, will be joyously singing along.
8:30 p.m.
When the doors open, there's a mad rush to get inside. Most of the attendees are proudly donning Jeff Rosenstock T-Shirts from previous tours or previous bands. The audience also includes a number of other bands on the SideOneDummy roster. Members of West Virginia's Rozwell Kid and Australia's The Smith Street Band are in attendance, as are about a dozen members of AJJ (formerly Andrew Jackson Jihad), which speaks to the label's spirit of familial loyalty. "Will [of The Smith Street Band] came to our wedding in New York from Australia," Rosenstock's wife Christine explains. Rosenstock finishes her thought, "And I'm producing their new record."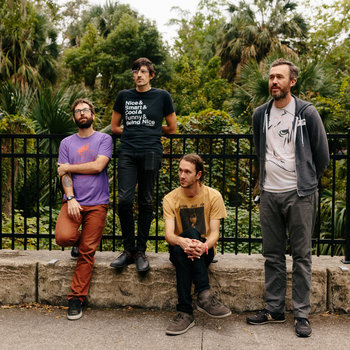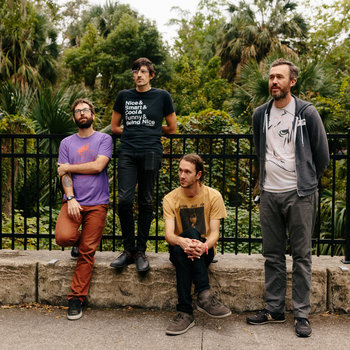 All of this serves to underscore the unusual position SideOneDummy occupies. Though they're fiercely independent, the more fundamentalist fans of underground punk would scoff at the overwhelming sincerity that characterizes both Rosenstock and the Side One roster as a whole. This works to the label's benefit, because it fosters a kind of cult loyalty. The people who love this music have to seek it out. And if tonight is any indication, there are a whole lot of people seeking.
10:30 p.m.
The band barrels through three songs before pausing briefly so that Rosenstock can greet the crowd and introduce his band. "It's been a great day," he says simply. They launch directly into "Nausea," one of the singles from Rosenstock's second solo LP, We Cool? It's an anxiety anthem for a generation unsure of their future, the kind that inspires crowd-surfers to launch themselves into the air at the sound of the first riff. Based on the number of people roaring along, the song's chorus seems to be hitting home: 'I got so tired of discussing my future/ I've started avoiding the people I love."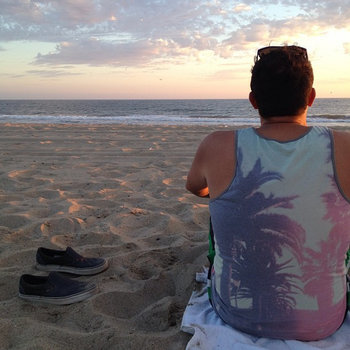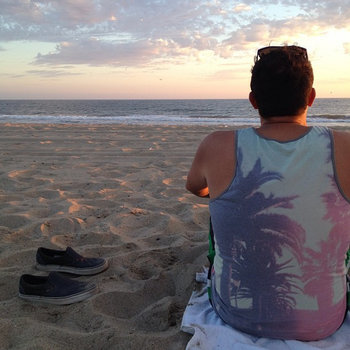 12:00 a.m.
The show ends and the kids file giddily to the merch area. Those who loiter seem to do so with intentionality, as if they want to spend a few more moments inside this universe. Tomorrow, Rosenstock will leave to play a show in Mexico; he and the band are planning on walking across the border, with all of their gear in tow. It wouldn't be surprising if some of these kids—the ones who are old enough, and the ones who have passports—followed him on his journey into another country. Given the atmosphere in the Hi Hat, it seems like they would follow him anywhere.
—Maria Sherman