FEATURES
Renaissance Man: The Undervalued Career of French Jazz Virtuoso Jef Gilson
By Dean Van Nguyen · April 25, 2018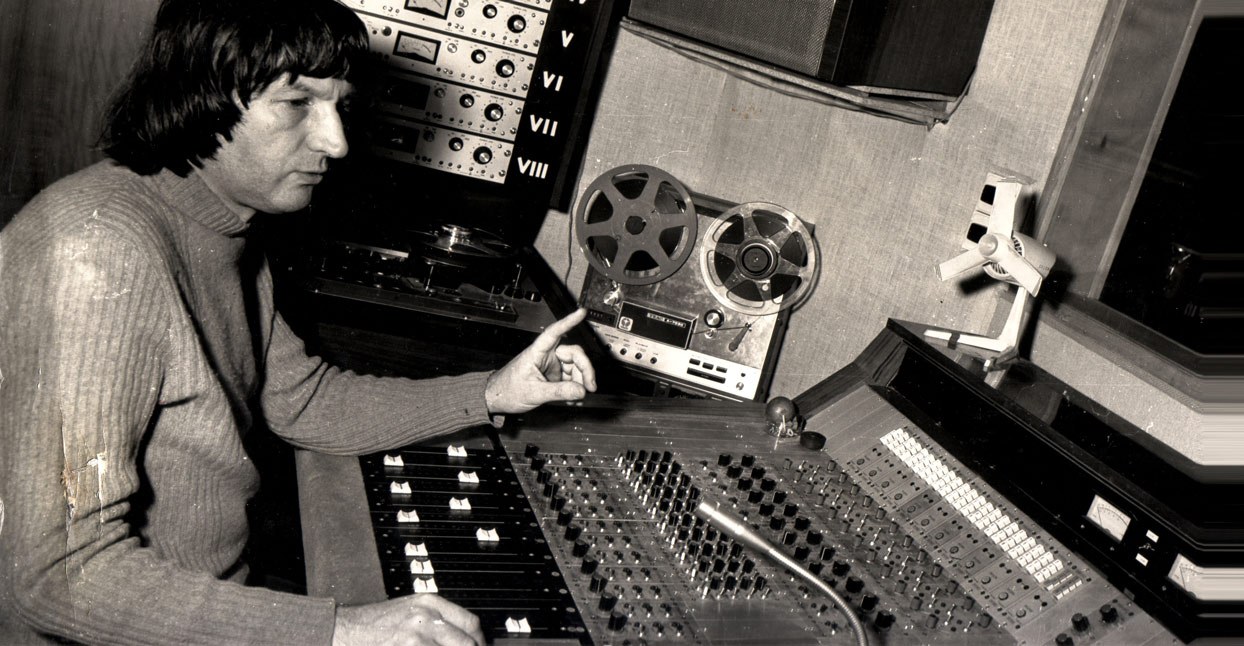 You probably won't find jazz virtuoso Jef Gilson's photograph on a Parisian postcard. His portrait isn't likely to be hanging up in the cafés of the city Ville Lumière. France has produced a galaxy of 20th century musical stars—from Édith Piaf, to Serge Gainsbourg, to Daft Punk—but Gilson died in 2012 having never seen his reputation elevated to the same status. The universe can sometimes conspire to deny genius the recognition it deserves.
The underappreciated legacy of Gilson could barely be broader. It was probably his lack of mainstream success as a musician that led him to become an archetype industry jack-of-all-trades. Gilson served as writer, composer, conductor, arranger, sound engineer, producer, teacher, label head, and even a critic for the local jazz press. The pianist worked with just about every key French jazz musician of his era and would regularly enter the orbit of happening American musicians as they came through Paris, but it's in his own brilliant body of work where Gilson's substance is fully illuminated. His music sits comfortably on record shelves next to icons like Miles Davis, Dizzy Gillespie, and John Coltrane, but with a distinctly Francophile swing.
"At a time when a lot of people were looking at America and trying to copy U.S. jazz, he was trying to stay jazz but to find his own way in a more European or French way," says Antoine Rajon, a music industry veteran and long-time friend of Gilson. "He didn't want to copy what was done in the U.S. Of course, he was influenced… but he wanted to have his own voice. He had really radical ideas about compositions and harmonies."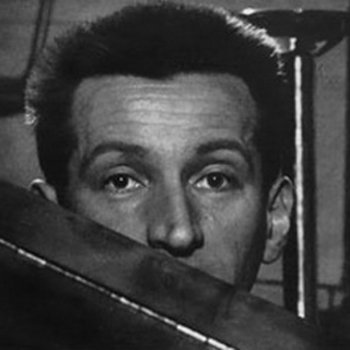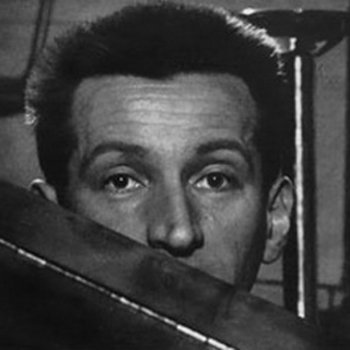 Gilson was born Jean-François Quiévreux on July 25, 1926 in the Alsatian town of Guebwiller, in northeastern France. When Jean-François was 11, his father, a mining engineer and music enthusiast, uprooted the family to Paris after a work-related injury forced him to transfer into an office job. According to Gilson's daughter, Sophie Gaoué Quiévreux, her grandfather was never thrilled about her father's career choice. In the liner notes for Jazzman Records' 2011 compilation Jef Gilson, he even claimed to have switched from playing piano to clarinet as a youth to fool his parents into thinking he was studying classical music and not jazz. Yet as a teenager living in the severe backdrop of Nazi-occupied France, Jean-François was already organizing secret jazz gigs in Paris with celebrated musician Claude Luter and trumpeter/novelist Boris Vian.
Paris had been the European Shangri-La of jazz activity since American soldiers first brought the daring sounds to the city post-World War I. Attracted to the respite from racism and segregation that Parisian culture offered, African-American musicians forged an everlasting bond with the city. The liberation of Paris saw jazz return in a big way. Young Jef Gilson even found himself playing in U.S. Army centers to celebrate American troops.
After the war, Gilson threw himself back into mastering the piano. As an admirer of both Canadian cool jazz pioneer Gil Evans and bebop arranger Walter "Gil" Fuller, he took on the moniker of Gilson—"Gil's son." Heavily influenced by the Dizzy Gillespie Big Band, the young maestro was entranced by the forward-thinking sounds of bebop. It was a bold direction to take, as French jazz audiences were still feeling the more traditional New Orleans style. But Gilson, setting the tone for his entire career, opted to follow his own sonic interests.
"I had a change in my life, the day I heard the Gillespie Big Band," he said years later in an interview for the liner notes of the 2011 compilation Jef Gilson. "At the time, it was impossible to make a living as a jazz musician in Paris if you were not playing New Orleans-style. But because of Gillespie, I went into bebop."
For this and other reasons, major success never quite crystallized for Gilson. By the 1950s, he'd started to lay down his compositions on wax but was also taking shifts in record stores and freelance jobs as a sound engineer to pay the bills. Gilson served behind the boards at Charles Delaunay's Vogue label from its foundation in the early 1950s and for a period even ran his own record shop, Kiosque d'Orphée, on the rue des Beaux-Arts. In the back room, the musician built his own studio, recording French musicians like his old friend Vian and a young American named Lloyd Miller, who's hailed these days for his research on Persian and Afghan music.
Gilson enjoyed a diamond reputation among local jazzmen. His collaboration list reads like the record collection of any serious French jazz music collector: Henri-Claude Fantapié, Jean-Louis Chautemps, Eddy Louiss, Michel Portal, Jean-Luc Ponty, Bernard Lubat, Mino Cinelu, Henri Texier, Alby Cullaz, Jacques Di Donato, François Jeanneau, and others.
His role as a key touching point for visiting American musicians and expatriates in Paris also saw him mix with legends like Bud Powell, Woody Shaw, Bill Coleman, Byard Lancaster, Nathan Davis, Philly Joe Jones, Ted Curson, Hal Singer, Butch Morris, Wayne Shorter, Ornette Coleman, Dizzy Gillespie, and John Coltrane. A career highlight came at the Festival d'Antibes, Juan Les Pins in 1965 when Gilson opened for Coltrane. He would later claim (also in the Jef Gilson liner notes) that it was his idea that Trane play the now famous rendition of the "A Love Supreme" suite, though he admitted that it went down with the audience like a ton of bricks.
Away from his piano stool, Gilson co-founded Le CIM (Centre d'Informations Musicales) jazz school in Paris in 1976. With his own label Palm, he issued over 30 titles between 1973 and 1978, including records by Nathan Davis, Woody Shaw, and an anthology of his own work. Gilson continued to follow his own creative impulses, sometimes around the globe, as he studied foreign sounds and styles. He was independent; he was radical. As Rajon says, "He was really following his own path and never wanted to let go of his integrity and also his independence."
As single-minded as Gilson was, that his work went largely unheralded was a sour point in his life. He yearned for his talent to be more broadly acknowledged. "He was a bit bitter, I have to say," admits Rajon, "not being recognized as he hoped he could have been."
Gilson's daughter, Sophie Gaoué Quiévreux, reveals the extent of how his lack of success etched away at his soul: "One day, my daughter, she told him she wanted to be a jazz singer, a musician," Quiévreux remembers, speaking over the phone from Toulouse. "He said, 'No, it's not a good idea. The job is too hard.' He accepted he was not really popular."
Ripe for Reissues
For decades, almost all of Jef Gilson's music was inaccessible to casual jazz fans. His albums had remained out of print since their original release, and virtually none had ever been issued outside of France. For a few dedicated labels and passionate supporters, preserving Gilson's music and furthering his legacy has become a priority. His rich discography and general obscurity has made his catalog ripe for excavation.
Jazzman Records' Gerald Short first met Gilson back in 2010 at the musician's then-home in the mountains of the south of France. Having collected a number of his records, Short wanted to discuss the possibility of a compilation and put forward the tracks he thought would work best for the release. Gilson immediately dismissed Short's ideas, countering with his own suggestions.
"You could say he was being bloodyminded, but when making music, a similar approach must be taken in order to get your own sound," Short writes in an email. "Anything other than that and you're just copying ideas from someone else. When you listen to his music, you can tell it's Gilson music. You can tell a great musician by listening to their music and being able to tell who made it without having been told beforehand."
Jazzman dropped the compilation Jef Gilson in 2011, a double-LP of some of his greatest cuts. This was followed by The Archives (2013), a set of previously unreleased material, and Gilson et Malagasy, a phenomenal document of Gilson's trips to former French colony Madagascar, where he studied the island's indigenous music. Gilson's interest in the culture resulted in the release of three albums of Malagasy jazz. Gilson et Malagasy featured all three records, plus two additional albums, of previously unreleased Malagasy material.
Just this month, Antoine Rajon paid tribute to his long-time friend's career and vision by forging the project Hommage à Jef Gilson for his Super-Sonic Jazz Records. It was Rajon who, back in 2004, first reissued some of Gilson's work on the now defunct Isma'a label. Putting together the new band Palm Unit for this project, the record ripples with Gilson's spirit. "I always felt something should be done to promote his work," Rajon says.
Most of Palm Unit never actually worked with Gilson, but were impressed enough with his work to dive in. Rajon did, though, reach out to Del Rabenja, a long-time Gilson collaborator who in the late 1960s and '70s played valiha and sax on a few albums ("I contacted him and he was very happy to be able to play Jef's music again with a younger band, and so it went"). Sessions took place over two days at Back to Mono studios in Lyon. Rajon and the band selected the songs from Gilson's broad catalog. The result is a double-LP, with the first half featuring the trio of Lionel Martin (tenor sax), Fred Escoffier (keys), and Philippe "Pipon" Garcia (drums), and the second half adding Rabenja on valiha to round out the quartet.
Universally Accepted
The idea of the artist unappreciated in his own time has been deeply romanticized. Brilliance and being broke are often seen to go hand-in-hand. Vincent van Gogh's anguish at his lack of success is as famous as Sunflowers. Was Gilson a misunderstood genius? Though his hard-headed dedication to doing things his own way probably contributed, his work was no more commercially corrosive than most other jazz greats of his era. The likely truth is that his dissatisfaction with his achievements is probably the sad result of a perfect recipe of circumstance and bad luck.
Gerald Short is philosophical about why Gilson never achieved the level of success his talent warranted: "You can count on one hand the number of famous jazz musicians that come from France. From other European countries, you can use just one finger, or none at all. If Gilson was from the U.S., where jazz is much more universally accepted than his homeland of France, then it's likely he would have gained more exposure."
He continues, "Europe just doesn't have the same appetite for jazz as the U.S. The audiences are smaller, the pressing runs are smaller, the promotion budget is smaller. As such, Gilson has actually had a lot of recognition compared to many other European jazz artists, but nevertheless his genius still hasn't been accredited the merit it deserves."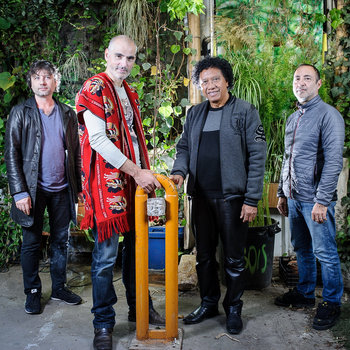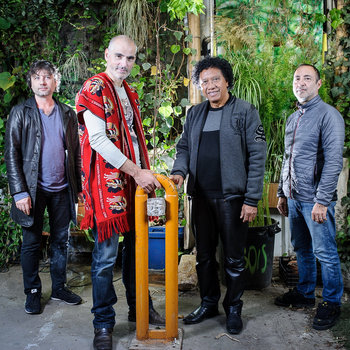 Merch for this release:
2 x Vinyl LP, Compact Disc (CD)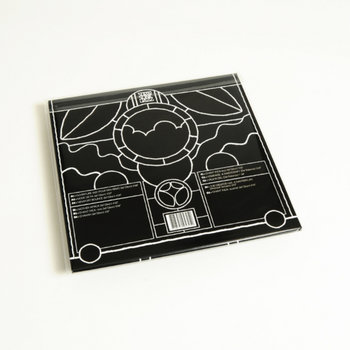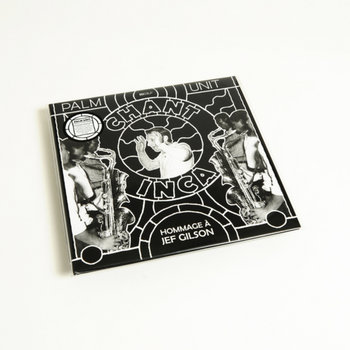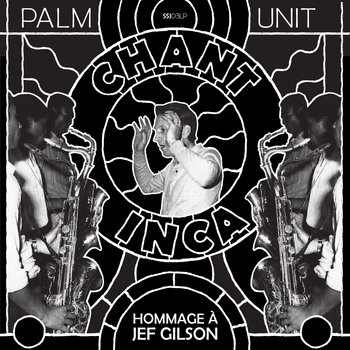 Yet, Rajon sees crate-digging culture and the recent reissues bringing a new audience to Gilson's body of work: "Some people who are into jazz and are over 60, most of the real jazz friends, know about Jef. Then there's the digger generation—people between 20 and 35, 40—who will know him because of reissues."
Gilson lived only to see the first shots of this surge of interest. He passed away on February 5, 2012. That his music has outlived his physical form is undeniable—and if there's any justice in L'Hexagone, his legacy will stretch for longer. Each new reissue distills decades of artistry that'll keep jazz heads nodding for years to come.
-Dean Van Nguyen