FEATURES
Lahore State of Mind: Pakistan's Jaubi Pays Tribute to J Dilla
By Jordan Ferguson · February 15, 2017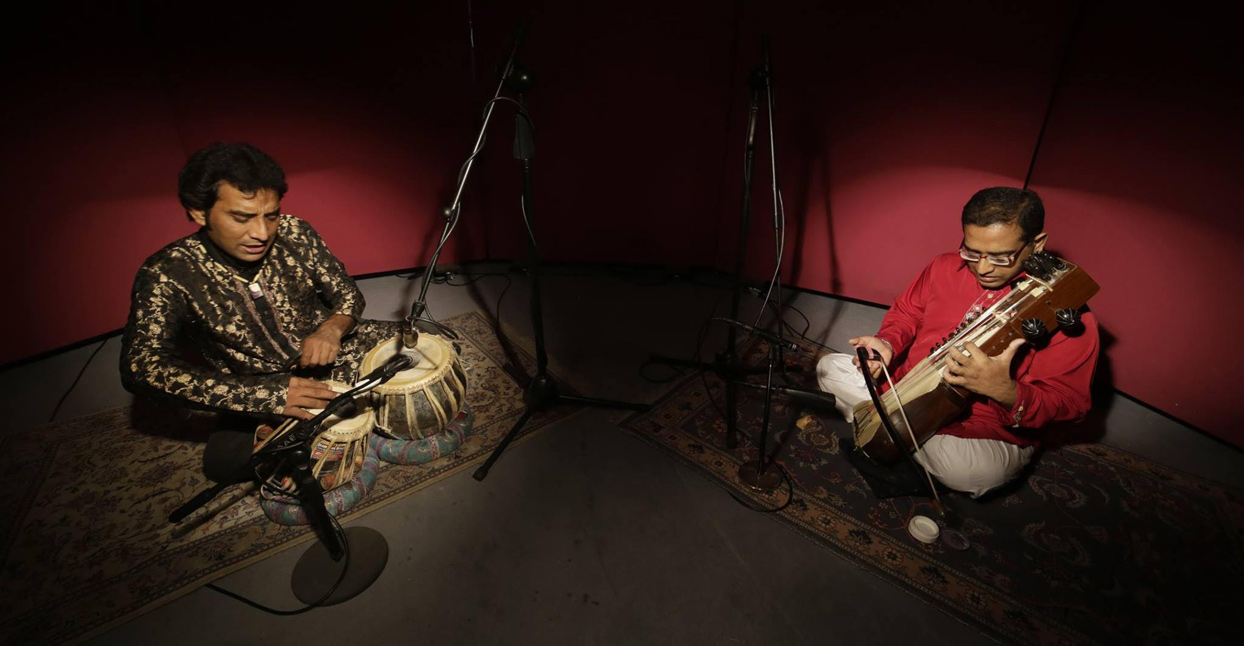 This month, as with every February for over a decade, rap fans far and wide celebrate the life and work of the late hip-hop producer James "J Dilla" Yancey. In 2016, in addition to the usual mixtapes and freestyles, another tribute to the man's legacy emerged online from a perhaps-unexpected place.
Jaubi, a collective of Indian classical musicians from Lahore, Pakistan, quietly uploaded a video on Youtube to commemorate the tenth anniversary of Dilla's passing: a cover version of "Time: The Donut of the Heart" from Dilla's final album Donuts. A sarangi plays the signature loop, tabla and vocals provide a surprising bounce and plaintive acoustic guitar chords add melodic cohesion. In 60 short seconds, the members of Jaubi take Dilla's original and turn it into something wholly different, yet instantly recognizable.
According to Ali Riaz Baqar, Jaubi's founder and guitarist, the cover was made quickly with little expectation: "It's ironic because that track was done in probably half an hour?  I said to my friends, 'If 50 people like this, I'll be happy.'"
Within days, the video racked up tens of thousands of views on Youtube. Stones Throw Records, Madlib, and the estate of J Dilla himself all featured it on their social media, exposing the group to a wider audience than they could have imagined. The influx of attention lead to a deal with London's Astigmatic Records to release their debut EP, The Deconstructed Ego, on vinyl.
Named after an Urdu word loosely translated as "whatever," the members of Jaubi take a free-flowing and relaxed approach to composition. Whatever sounds good; discovering whatever feels best in the moment, is the group's guiding principle, a philosophy that makes them something of an anomaly in the world of Indian classical, a genre steeped in centuries of tradition.  None of the songs on their debut were written ahead of time, all were the result of hours of improvising and playing off of each other, a method that creates magic in the studio but leaves each recording nearly impossible to repeat.
Merch for this release:
Vinyl LP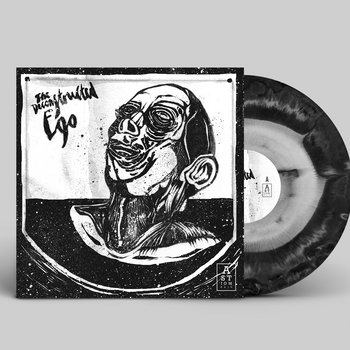 "It'd be very difficult to replicate what we record. If I was to play what was recorded I'd have to go back and learn it like a new song, because I can't remember most of that stuff. The other guys would say the same thing, because it's just that moment in time," said Baqar, who formed Jaubi as a solo project before linking up with Qamar Vicky Abbas on cajon and vocals, Kashif Ali Dhani on tabla and vocals, and Zohaib Hassan Khan on sarangi.
This emphasis on improvisation is rooted in the traditions of Indian classical music, where songs are passed from musician to musician. "In Indian classical music, nothing is written down," said Baqar. "I find musicians in the West are very structured. I think it's probably partly due to the training in the West, but [on] the [Indian] subcontinent, because everything is oral, it's completely done by ear."
Baqar, a lifelong hip-hop head, had no intention of trying to blend it with Indian classical, until he came across Dilla while researching the makings of Voodoo, the landmark album by neo-soul pioneer D'Angelo. "Everybody kept talking about Dilla in interviews, and I'd definitely heard the name before but I really didn't give him much time. Excuse the pun. I started listening to his music [and] that just opened up a whole new world for me. Which is a good world." The exposure to Dilla's music not only inspired "Dilla Taal" on the EP (a jam built on the groove at the foundation of "Fall in Love" by Slum Village); it changed how Baqar thought of Indian classical music as a whole.
Merch for this release:
Vinyl LP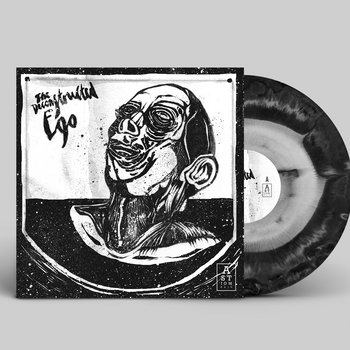 "When I hear stuff now I immediately put it into, can this be translated into a [raga]?"  he said, noting the band has a version of Nas's "N.Y. State of Mind" planned for release soon. "That opening piano riff, the structure of those notes fits perfectly into one of these raags."
Baqar says despite the unorthodox blending of elements, his bandmates were always open to trying new things and seeing where they ended up.
"They were really excited. They obviously had no idea who Dilla was, and I feel happy if I can show the genius of Dilla to other people. Even the tabla player said he learned from Dilla's drum technique, because Dilla's drums are very uniquely programmed, [but] they're not necessarily on beat. I remember [Kashif and Vicky] trying to play behind the beat, trying to copy a Dilla style, and it was very difficult. Imagine, you train yourself for years to play like a metronome—suddenly, to try and play with a lazy feel but make it sound rhythmical, is very difficult. So we all kind of learned throughout the process, which is good. It was a good experience."
With more people listening than expected, Jaubi now find themselves at a transformative stage, Indian classical musicians who broke out into the Western market making hip-hop covers.  "For me, I'd like to produce something similar to Voodoo. I don't know how the hell we'll do it, but I'd really like to explore the neo-soul stuff," said Baqar.
"That EP was at that point in our lives and we don't necessarily want to replicate it, we just want to leave it, move on and produce a new sound but still have our roots in Indian classical music."
Whatever route they pursue, the path will likely lead Jaubi outside the borders of their native country, where the absence of a creative infrastructure puts extra pressure on artists.
"The issue in Pakistan is there's hardly any music that comes out, because it's just not financially viable for people to live as a musician," said Baqar.  "There are no record labels, no open mics, no festivals. Whatever you do, in the truest sense you're an independent artist."
Still, the lack of a traditional support system doesn't discourage Baqar and his bandmates, who seem to thrive on doing the unexpected.
Merch for this release:
Vinyl LP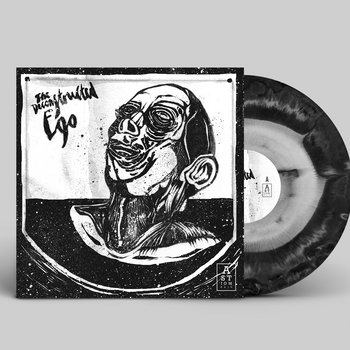 "The response for us in Pakistan is definitely interesting. Most people say they'd never heard music like this before. Traditions like Indian classical music done in this context. Literally everyone said that they'd never heard of Dilla before. I've lost count of how many times we'd be in the studio and people would come up and say 'can we write lyrics, or can we sing on this or can we add this or that?' We always said no, this is what it is," said Baqar.
"To be honest, I didn't really make this music for people within Pakistan, because I know this doesn't really have any commercial appeal. We didn't really do this to make money, we just said we recorded these songs, let's release it out there and see what it does. Even if it didn't do well, we'd still be making music."
Surely, this is a philosophy Dilla would appreciate.
—Jordan Ferguson