FEATURES
Split Single's Jason Narducy and the Rock n'Roll Hall of Mirrors
By Drew Fortune · November 22, 2016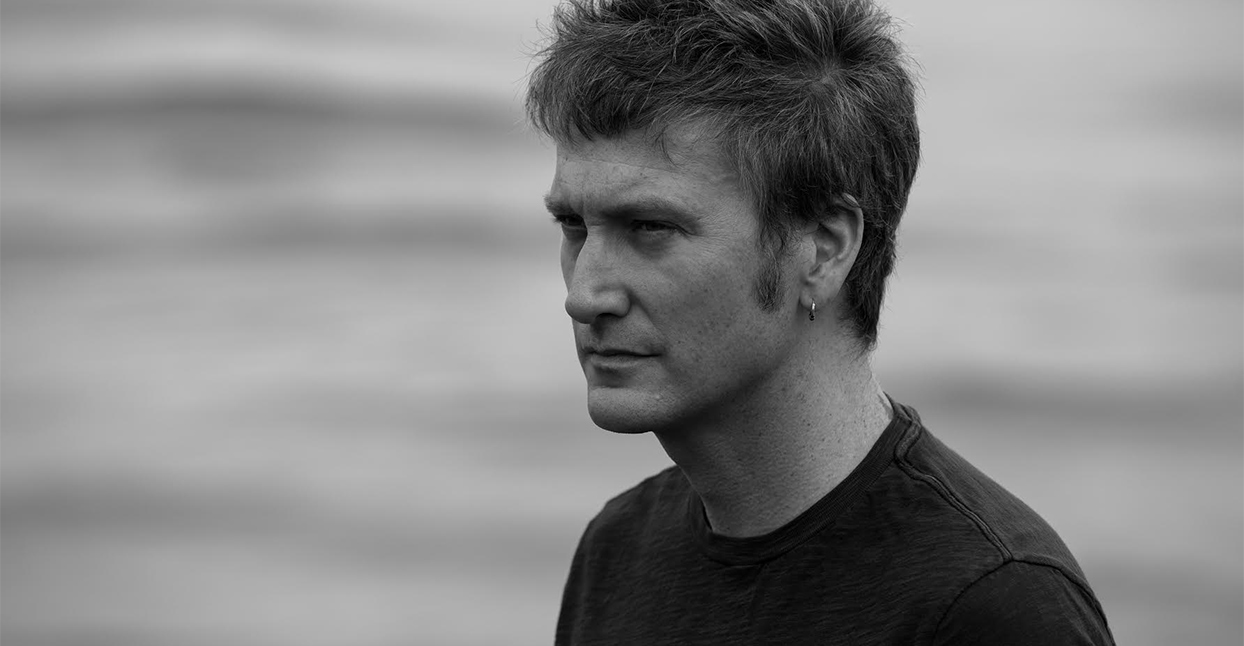 If a career in music hadn't worked out, and you didn't know him, you could imagine Split Single's Jason Narducy would have one great rock story to share at hypothetical dinner parties. "I'm the reason Dave Grohl became a musician," he might say to assorted skeptical company, like that guy you know who brags about the time his band opened for The Pixies. Thankfully, at 45 years old, Narducy is a true rock survivor, a journeyman who is built to last. The Grohl story is indeed true (we'll get to that), but Narducy has amassed a lifetime of great tales as bassist for the Bob Mould Band, Superchunk, and Robert Pollard. Along with moonlighting with the indie A-listers, Narducy formed his passion project Split Single in 2012, along with fellow lifers Britt Daniel (Spoon) and drummer Jon Wurster (Superchunk). Split Single's latest, Metal Frames, sounds like a synthesis of British classic rock and straightforward power pop. Punk activist politics glimmer through, as do feelings of melancholy.
.
00:10 / 00:58
"I think growing up an only child in the '70s, [experiencing] a bitter divorce creates [a] chasm," says Narducy. "Where do I belong and what should I be? Even when I'm with people I feel alone. But I'm OK. I feel good and things have worked out. I'm in a good place in my life, but loneliness does seem to follow me." One of the heavier tracks on the album, "White Smoke," confronts the ugly political climate Narducy views from a distance from his home in Evanston, but still causes him to burn. Of the track, Narducy says: "While it's more a statement on humanity, it's still very politically charged. This political climate leaves people feeling like they don't fit in. Things are really ugly and unhealthy. Cops are shooting kids and getting acquitted. It's a crazy time right now."
In his native Chicago, Narducy has been a fixture on the scene since the early '80s, when, at the age of 10, his scrappy punk outfit Verböten became the early impetus for Grohl to explore a career in music. "Watching Jason was the first time I thought I could start my own band, and write my own kind of music," says Grohl, in a mini-documentary made for the release of Fragmented World. "Jason totally set my life in this new direction. It wasn't a Jimmy Page or KISS poster I had—it was fuckin' him!" Despite coming up in the underground Chicago punk scene, surrounded by decidedly more aggressive acts like Naked Raygun and Big Black, Narducy admits that it wasn't until later in life that he became politically charged. "I wasn't interested in politics until I was 29, and I'm sad that it took me that long," Narducy says. "In my teens, I was aware of what was going on because of the Dead Kennedys, who sang directly about political issues, but that was about it. I'm such a political junkie now. For the last 16 years I've been very engaged."
After the demise of Verböten, Narducy formed the alt-rock collective Verbow. Signed to major label Epic Records during the mid-90s alternative bubble, Verbow dangled on the precipice of mainstream success, appearing prominently in Billboard while opening for Bob Mould and Live. Following the apathetic commercial and critical response to the band's 2001 release White Out, Verbow was subsequently dropped from Epic. "It deflated me," admits Narducy. "The few reviews we got were not strong. They weren't horrible but not strong. Then it just kind of disappeared. That took a while to recover from." After the Verbow disappointment, Narducy indeed dipped out of the scene for a moment, starting a residential painting company in Evanston. It wasn't until Mould offered him a gig that he became rejuvenated, personally and artistically. "It really helped when I started playing with other musicians," says Narducy. "I learned how other people operate and what's comfortable for them."
When asked about the secret to establishing and maintaining successful relationships with big personalities like Mould, Narducy admits it's a pretty simple trait that keeps him in good graces. "There are many, many people who are more talented than I am musically, but one thing that I try to focus on is being a good team player," says Narducy. "Somebody who is positive and supportive. Bob Mould doesn't need another opinion. My job is to play the bass and do my part as a unit. I'm very proud that I've played with Bob Mould longer than any other musician. He's certainly been patient with me, as I'm obviously not perfect."
.
00:10 / 00:58
And in regards to working successfully with the legendarily hard-drinking Bob Pollard, Narducy's advice is to not even attempt to keep up with him. "The thing that I've observed from the inside of that circle is that people think they can keep up with him and I've never seen anyone able to do it," says Narducy with a laugh. "Whether it's fans or friends or musicians that try to go toe-to-toe with him, they just crash and burn. You can't do it so don't even try. I've certainly never tried. He's got the constitution of an ox. Split Single just opened for Guided By Voices last month and he's still doing the leg kicks and mic swings while playing for two and a half hours. He works very, very hard."
If you follow Narducy on social media, you know that humor plays a major role in the musician's arsenal; at once disarming, self-deprecating and occasionally, bitingly satirical. During the making of the Fragmented World mini-documentary, the same team went on to make a mockumentary about Narducy and Split Single called The Sexiest Elbows in Rock Music, recently resurrected as a series for the Metal Frames release. The Sexiest Elbows in Rock Music, along with Grohl, features contributions from Fred Armisen, Jeff Tweedy and actor Michael Shannon, and it's a pretty excellent example of Narducy's trademark humor in action. "I found this old press photo of me at 22 years old and posted it on social media," recalls Narducy. "For some reason, I'm slightly lifting my short sleeves up in the picture. It just looks weird and my caption was, "My manager says I have the sexiest elbows in rock." The joke was that I had to show them in every photo shoot. So many people were game and happy to jump in. I reached out to Tim Meadows and asked if he would be my manager in the first episode of The Sexiest Elbows in Rock Music. We recently set up a meeting with The Onion and they shot the two new Sexiest Elbows with me."
Sexiest Elbows reflects, to some degree, the fact that Narducy has come to terms with his place in rock history. Split Single may never be a chart topper, and his name might never grace the big marquees with top billing. He remains, at home with his wife and daughter in Evanston, acutely aware of just how uniquely graced his career has been. "I'm very happy with my family and my jobs," says Narducy. "I seem to have been blessed to work with really popular musicians who have maintained their humility, empathy and humanity. They're very good at what they do and are genuinely good people."
—Drew Fortune