FEATURES
Japanese Experimental Pioneer Phew Is Back with Her First Solo Record in 20 Years
By Patrick St. Michel · April 05, 2017
The last two years have been rewarding for fans of Japanese experimental artist Phew. She's released a pair of full-lengths—2015's A New World and the off-kilter Light Sleep, released this past March via New York label Mesh-Key. This is an especially welcome development, considering her last record before that was released in 1995.
It's not that Phew—real name Hiromi Moritani—vanished, necessarily. Over the past 20 years, she's collaborated with various musicians, fronted the punk-rock band Most, and played shows all across Japan. In recent years, local music media have begun affording Phew the critical respect she deserves; albums she created over the last 40 years have gone from record store rarities to being included on "best of" lists. She landed at number 35 on Japanese magazine Snoozer's "150 Greatest Albums of Japanese Rock 'n' Roll," and two of her albums were named Music Magazine's best Japanese albums of the '90s list last year.
Yet despite the growing acclaim, Phew didn't release any solo material until she started recording songs for Light Sleep in 2014."I recorded at home casually," she tells me. "My thoughts and feelings at the moment I made that music were reflected directly in the songs."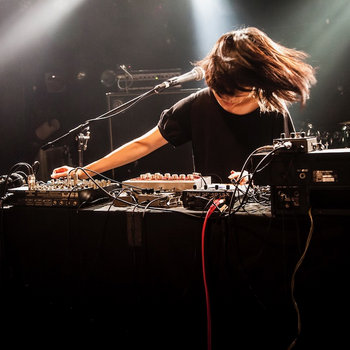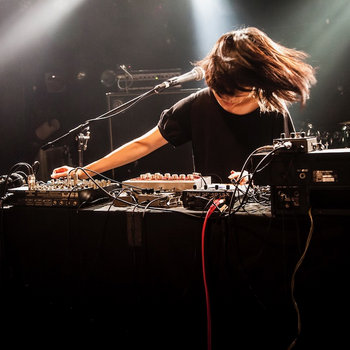 Merch for this release:
Vinyl LP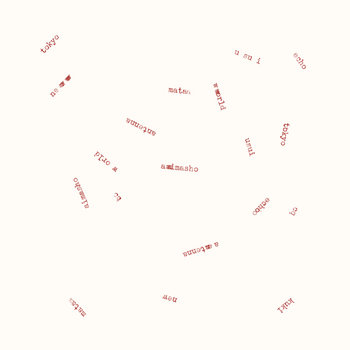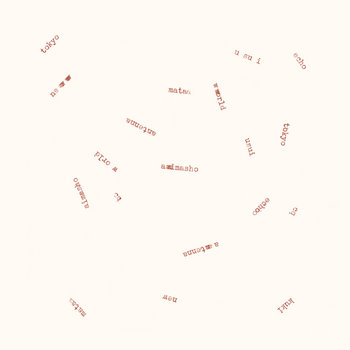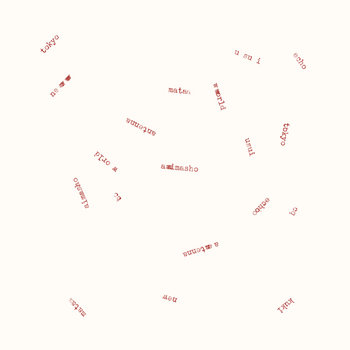 This directness is readily apparent in Light Sleep, a six-song set featuring some of Phew's most intimate songs to date. That closeness often feels tense; she's constructed the music out of an assortment of analog synthesizers and vintage rhythm boxes, and the decades-old equipment creates an unnerving quality in the songs; as always, her voice, which is always unpredictable and commanding, is the central feature of her music. Here, it ranges from unsettlingly monotone on "New World" to frantic on "CQ Tokyo."
"The songs on Light Sleep were like the sketches for A New World," she says, referring to the 2015 album that marked her proper return as a solo artist. Compared with A New World, which had a more robust sound, Light Sleep feels sparse and candid. "I record music in my very tiny room," Phew says. "It's about the size of the compartment seat on the train, and it's very messy. But I can start recording quickly whenever I get ideas."
Merch for this release:
Vinyl LP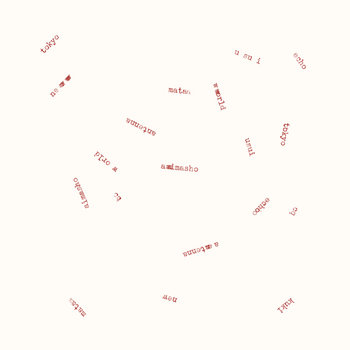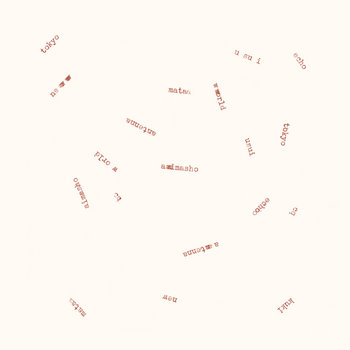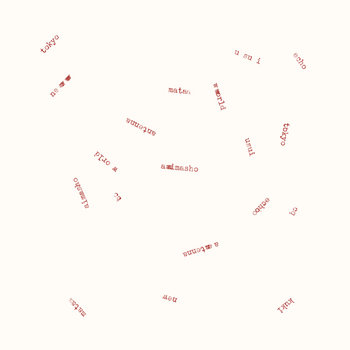 "There's an intimacy to the recordings, and I don't think it's simply because she recorded them at home," says Justin Simon, Mesh-Key's founder. "You can record something at home with 200 tracks on your computer that sounds muddled and overwhelming. But Phew has incredible restraint and a knack for piecing together compelling, complete compositions from the simplest collection of sounds and rhythms."
This delicate complexity has long been central to Phew's sound. Born in Osaka, Moritani formed the punk band Aunt Sally as a teenager after listening to the Sex Pistols. Aunt Sally had a short lifespan, producing one album before breaking up. In 1980, Moritani recorded her debut single as Phew, "Finale / Urahara," which was produced by composer Ryuichi Sakamoto, who was then part of Japan's biggest musical group Yellow Magic Orchestra. The A-side featured a creepy carnival-ready shuffle, frayed around the edges, with Phew's disaffected singing.
Merch for this release:
Vinyl LP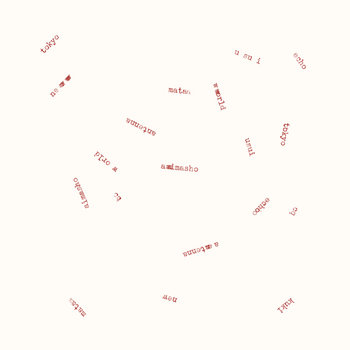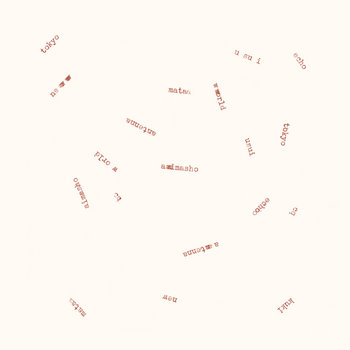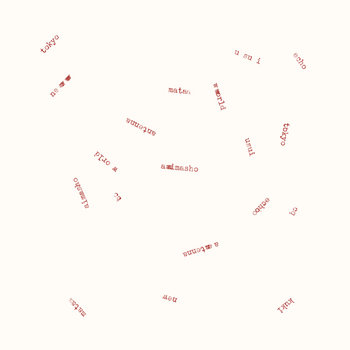 She further explored this style on the following year's Phew, an album recorded in Germany with celebrated producer Conny Plank along with Holger Czukay and Jaki Liebezeit of Can. On Phew, she unlocked new ways to use her voice, making it the focal point of her music. After Phew, Moritani largely withdrew from releasing music, resurfacing only occasionally. When she did return, the results were often stunning, ranging from the bracing sounds of 1992's Our Likeness to the torch songs of 1995's Himitsu No Knife.
"The first time I heard Phew was in 1997, when a friend took me to see Novo Tono, a kind of supergroup with Seiichi Yamamoto [of Boredoms] and Yoshihide Otomo," Simon says. "The moment she started singing, I was spellbound. Aside from having such a powerful, unique voice, she had a magnetic stage presence, and the whole experience sort of knocked me out. I moved to Tokyo the following year and attended her shows religiously for the next five years, recording them all to mini-disc."
Merch for this release:
Vinyl LP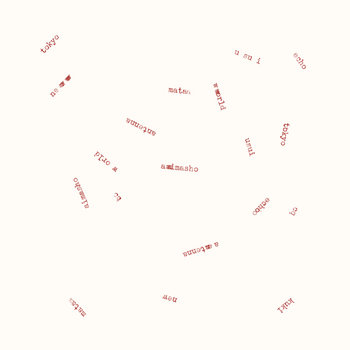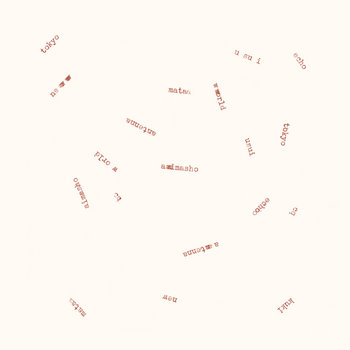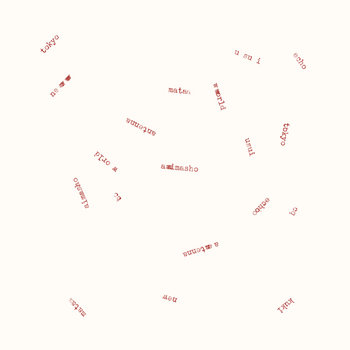 The two got to know one another, and kept in touch over email after Simon moved to New York. Phew formed the punk group Most with Yamamoto, and released an album of cover songs titled Five Finger Discount. No original Phew songs emerged from this period, but as her various band projects became harder to maintain given other members' schedules, Phew decided to venture out on her own again. She acquired various older pieces of equipment, such as Korg and Ace Tone rhythm boxes, and got back to work. "I use any instrument if I like their sound, either old and new," she says. "I mainly use my voice to make my music, so I tend to select more analog instruments as a result."
The songs that would eventually become Light Sleep first appeared on A New World, via Japanese label Felicity (making it hard to get outside of the country). The "sketches" of that album made it onto a series of three CDs sold only at Phew's shows around that time. She sent them to Simon. "I loved how sparse the recordings were, and how the songs unfolded at their own pace," he says. "A recording engineer friend in Tokyo said this—and I think it's spot on—there's something about the quality of Phew's voice that works especially well with the sound of raw electronic instruments."
What's most striking about Light Sleep is how timely the music sounds in 2017. The songs on the album lurch forward, and there's a sense of dread hanging over every second of it. It's especially palpable on the longer numbers, such as the droning "Mata Aimasho" and skittery "Echo." "Music can be my shelter while I record at home, but once I release the songs to the public, the music can't be irrelevant to the society," Phew says. "The world was never at peace, but there were no big earthquakes or nuclear accidents back in 1978, when I started out," referring to the 2011 Great East Japan earthquake and tsunami, and subsequent crisis at Fukushima Daiichi Nuclear Power Plant, events still weighing heavily on the nation. "It was easier to be closed in my own world in that kind of era."
—Patrick St. Michel 
Phew plays Brooklyn, New York on April 6, presented by Blank Forms.