FEATURES
James Tillman Introduces His "Silk Noise" Sound on "Modern Desires"
By Marcus J. Moore · October 13, 2020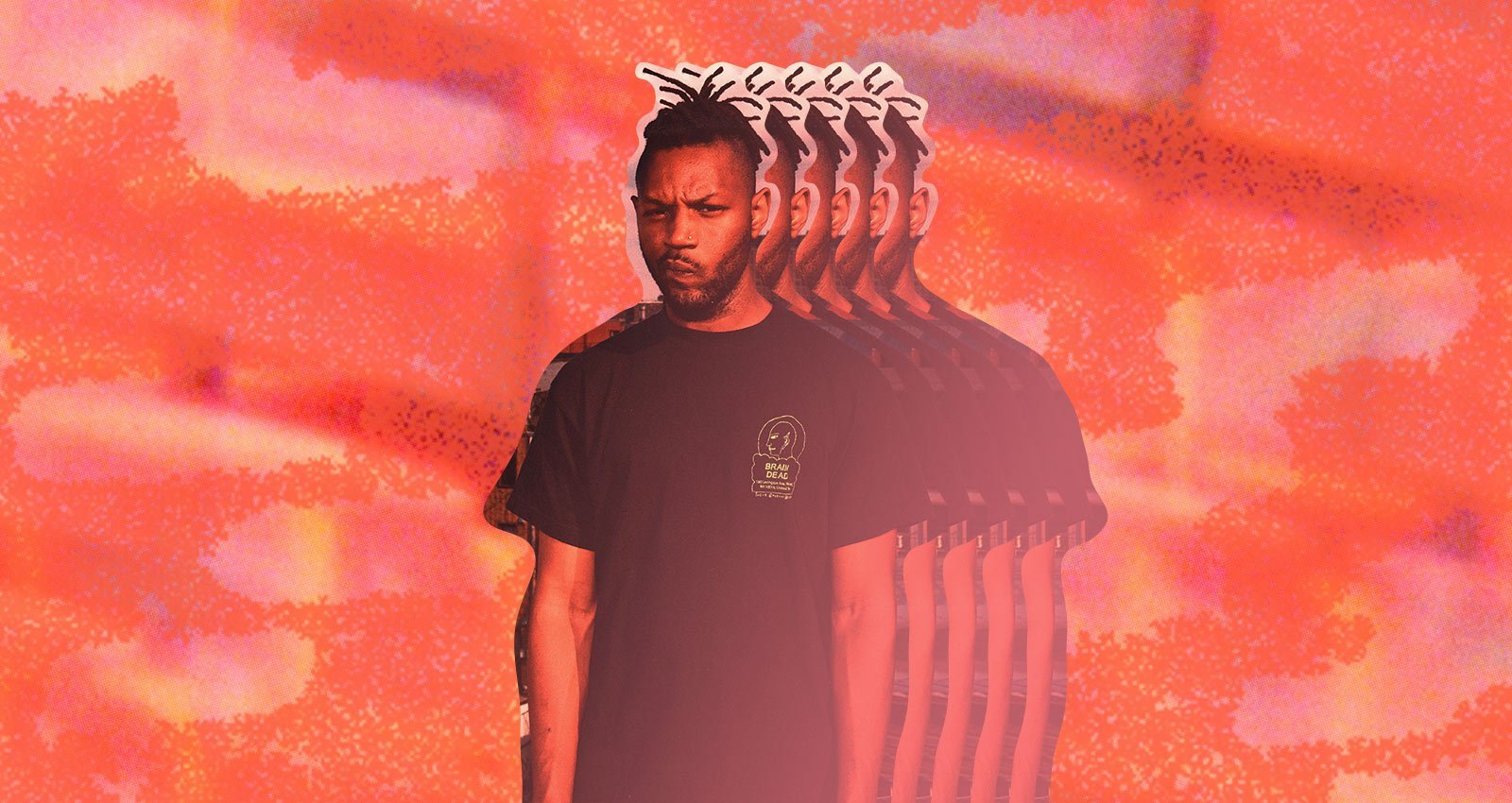 It's taken a while for singer/pianist James Tillman to create his own sound, a unique blend of '70s-inspired soul and '90s-leaning R&B that he calls "silk noise." If his music feels somewhat familiar, it's supposed to; it's meant to land softly on your ear, much like the work of Teddy Pendergrass and Maxwell. But as Tillman explains, "silk noise" is more than just R&B; there are subtle nods to classical and hip-hop as well. Modern popular music "is compressed and a barrage of sounds on your ear," he says. "As someone who grew up playing classical music, I have an appreciation for those sorts of ebbs and flows. There's a lot of quiet moments, a lot of loud moments, and there's nuance there that you get a chance to hear."
"To me," Tillman continues, "'silk noise' is about honoring the traditions of R&B that I love, but also having the respect and attention to the nuance of having a varied listening experience of a song. It's a reminder that there's different ways you can listen to music, and there's different tones, different styles and things that can be incorporated to elevate that experience." In turn, Tillman's new album, Modern Desires, is equally steeped in the past and present, a breezy collage of sophisticated soul and pop with broader musical affinities. "Whether it's coming through your speakers or coming through your headphones," he says, "it's gonna be impactful, hopefully."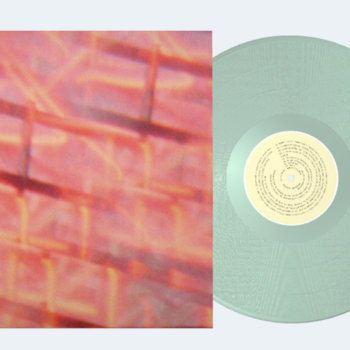 .
00:10 / 00:58
Merch for this release:
Vinyl LP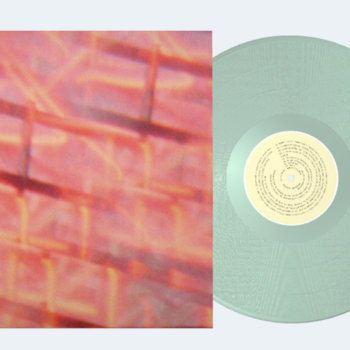 Long before Tillman was an established musician, he was a military brat who grew up in the Washington, D.C. area. As a baby, his family lived on Bolling Air Force Base in the Southeast quadrant of the city. By the time he was in elementary school, his parents had settled in Suitland, a nearby town just across the border in Prince George's County, Maryland. For middle school, he attended Eugene Burroughs in Accokeek. Then for high school, Tillman went to DeMatha, the prestigious Hyattsville Catholic school known for its world-class basketball program. In his senior year, he started going to open mics in D.C. and Northern Virginia, where he started performing his own self-written songs on a Yamaha electric keyboard that he lugged from gig to gig. "I was a bit rough around the edges," Tillman admits with a laugh. "It was a train wreck, actually."
He didn't really grow up in a musical family. Surely they played music around the house, but aside from an uncle who played in a band in high school, Tillman was the only one interested in a full-time music career. "A lot of my musical trajectory came from bands," he recalls. "I played clarinet for a long time, all the way through high school. And then I sang in my church choir." After graduating high school, Tillman went to the University of Virginia in Charlottesville with dreams of working in the management side of the music industry. He still wanted to create and perform, but he learned quickly that UVA didn't feed his artistic spirit. He joined a student-run record label, but even that didn't satisfy his creative urge, so he decided during his sophomore year to transfer to The New School in Manhattan. "I made a choice and said 'I really want to create, that's the element of the music industry that I'm most excited about,'" Tillman says. "I didn't want to become this unhappy person. A lot of people were like, 'No, you can stay and finish your education, then you can do whatever you want.' It became apparent to me that I was gonna have to disappoint some people by sticking to my guns and trusting the decision I wanted to make."
The move wasn't comfortable. Tillman moved to New York City with few friends and lived in a dormitory with four other people. He soon got his own studio apartment in Harlem, "but the floor was uneven, it was loud, and my neighbors smoked." The struggle helped Tillman cultivate his artistic vision. He started journaling his experiences, some of which became fodder for his debut project, 2014's Shangri La EP, which was recorded in Sao Paulo, Brazil and garnered praise from Okayplayer, the long-standing blog co-founded by the Roots' bandleader Ahmir "?uestlove" Thompson. By his second year in The New School's jazz program, he started befriending like-minded musicians. They started jamming and talking about the sacrifices they made for music. That's how Tillman met keyboardist Javier Santiago. "I knew he was a super-talented singer but I didn't know he played guitar," Santiago says. With their extended harmonies and jazz-inflected chords, Tillman's songs subtly blurred genres while keeping a soulful essence. "He had a very clear vision and his style is unique," Santiago says. More recently, before the spread of Covid-19 shut down social life in the United States, he'd hear the music of his old college friend in communal settings. "I'd hear it in bars," Santiago says. "I'd lean into the speaker like, 'Oh shit, that's James! We played this song together!'"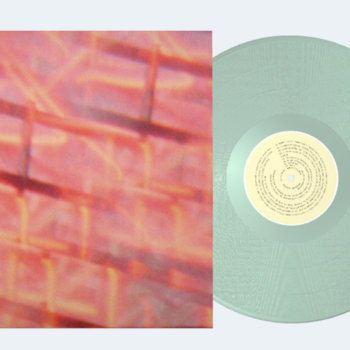 .
00:10 / 00:58
Merch for this release:
Vinyl LP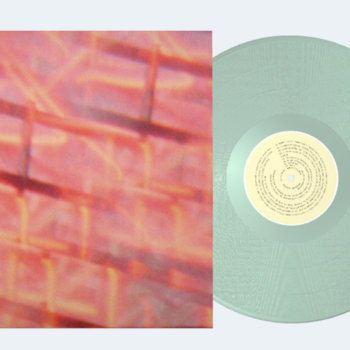 That's been the story of James Tillman to this point: He's survived on word-of-mouth praise and sporadic placements on R&B playlists. While that's a cool-enough existence, Modern Desires has the potential to earn him wider recognition. In the two years it took to create the album, he listened to lots of Sade and Phil Collins, artists who prioritize subtlety over flash and make a great use of silence in their work. One can hear those influences throughout the album, in the sophisticated bounce of "Things to Say" and the glossy two-step of "Lose Control." Lyrically, Tillman opts for a more narrative-based approach that unpacks past romance and the passage of time. "Wake Up," with its methodical drum cadence and rising strings, is an urgent call to be present in the moment. "You sleep all the time," he sings of himself. "Do you remember what the sun looks like? Or have you forgotten the light that shines upon your face." In keeping with the song's premise, the cadence is unhurried.
Overall, Tillman says, Modern Desires is a grown-up record with themes that aren't the easiest to discuss. Inspired by everything from old video game consoles, James Bond, and Stanley Kubrick's 2001: A Space Odyssey, it's a kaleidoscopic LP with several entry points. "People are changing," he says. "It wrestles with the idea of being clear, about discussing things that are real problems. It's about being in arguments and losing control, about being passionate toward someone and maybe you don't get it right. My goal was to shine light on those things in a way that's true, and in a way that fully resonates with people wherever they find themselves."
In the end, Modern Desires has special significance for Tillman. After all the years of uncertainty, it seems the world is finally ready for his esoteric mix of "silk noise." "I want people to have a fly record that they can listen to," he concludes. "I think there's a portion of me that also wants people to feel seen and have their experiences validated. They're not necessarily alone in all of these complex things that we go through. I think a lot about this year, and what it means to be able to release music and share it, so I just want people to take good vibes and feel the love in the project."