FEATURES
The Bold Legacy of Jaimie Branch
By Stewart Smith · September 18, 2023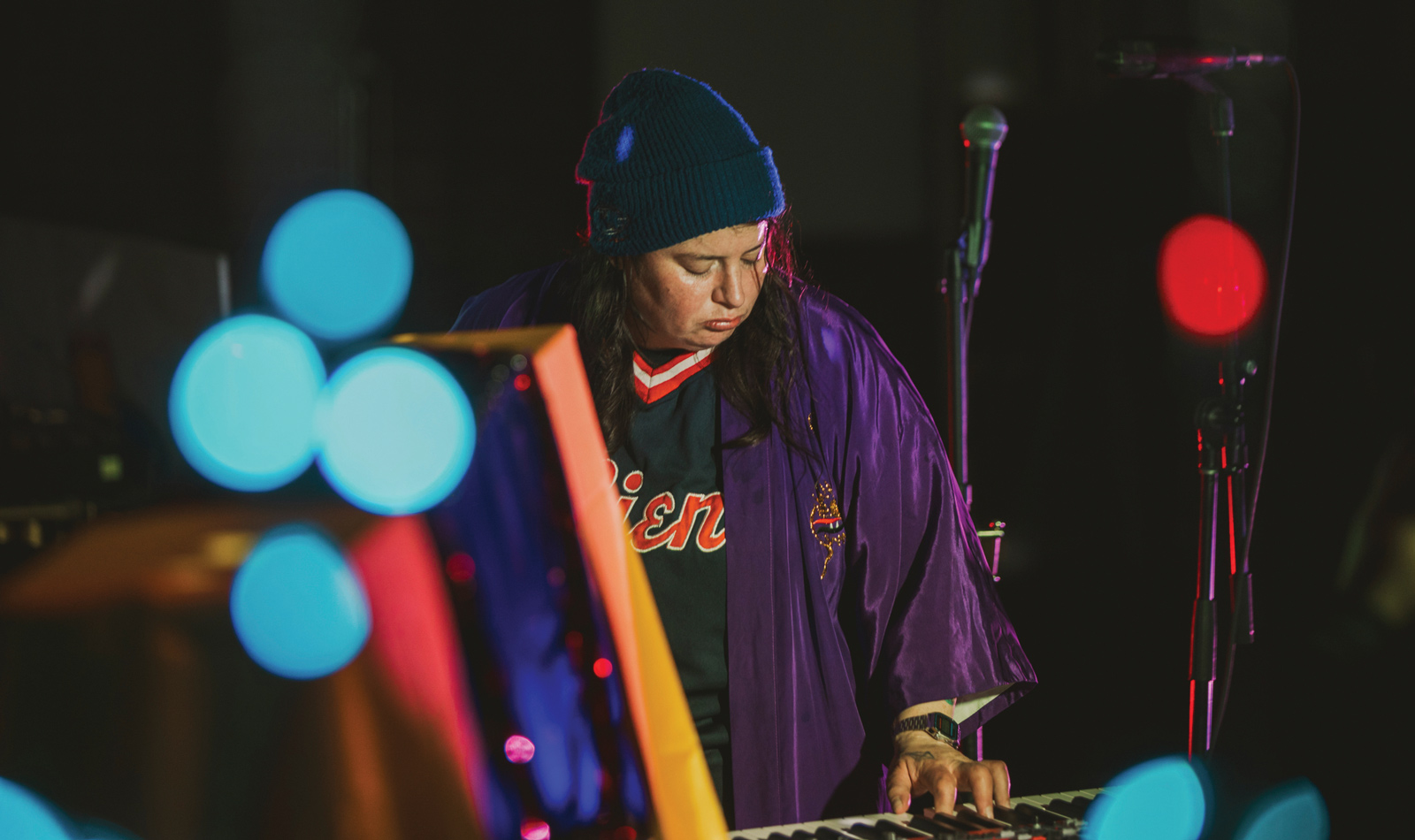 The death of jaimie branch in August 2022 was an immeasurable loss. The trumpeter, singer, composer, and improviser was one of the greatest talents of her generation and at 39, had so much yet to give. Her ability to combine experimentation with melody, groove, and a strong sense of social justice was remarkable, winning her fans far beyond the jazz community. Her final album with her ensemble, Fly or Die Fly or Die Fly or Die ((world war)), keeps that legacy alive.
Active in Chicago's jazz and underground music scenes since the early '00s, branch moved to New York in the '10s, forming Fly Or Die with fellow Chicagoans Jason Ajemian (double bass), Tomeka Reid (cello), and Chad Taylor (drums and percussion). Their first album dropped in 2017, and its strident trumpet melodies, insistent grooves, and atmospheric abstraction garnered immediate acclaim. (When her own career began to take off, Reid ceded the cello chair to Lester St Louis.)
The group's second album, 2019's Fly Or Die II: Birddogs Of Paradise, was followed by a dazzling live LP that captured them in full flight. A keen collaborator, branch pursued numerous projects beyond Fly or Die, including her electro-acoustic duo Anteloper with drummer and producer Jason Nazary, James Brandon Lewis's Unruly Quintet, and C'est Trois with Luke Stewart and Tcheser Holmes of Irreversible Entlangments. She also made connections with European improvisers like Ig Henneman and John Dikeman, and contributed to albums by TV On The Radio, Talib Kweli and Madlib.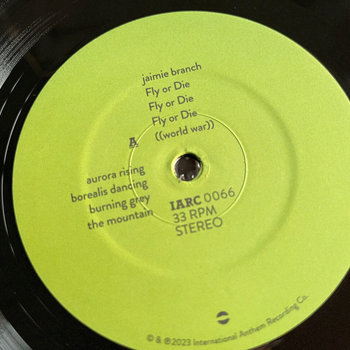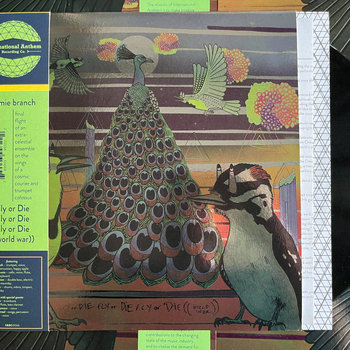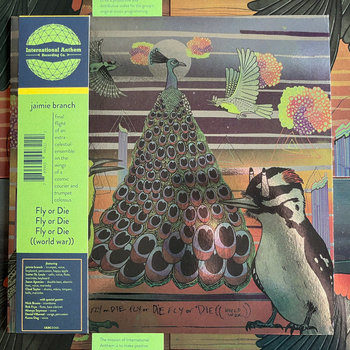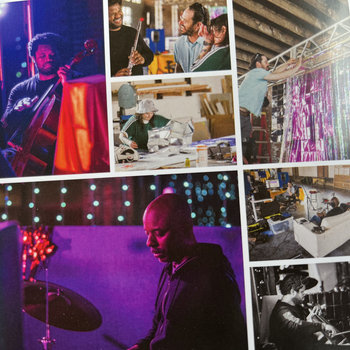 .
00:10 / 00:58
Merch for this release:
Vinyl LP, Compact Disc (CD)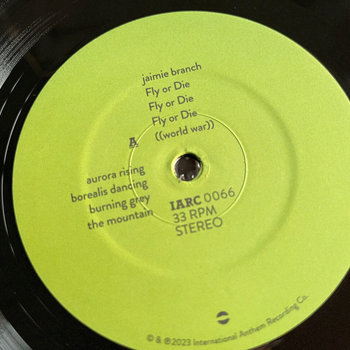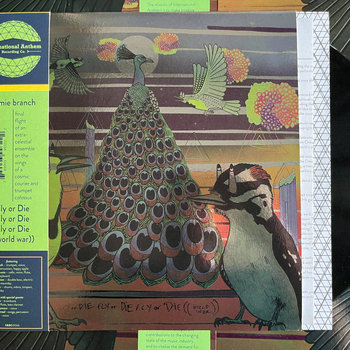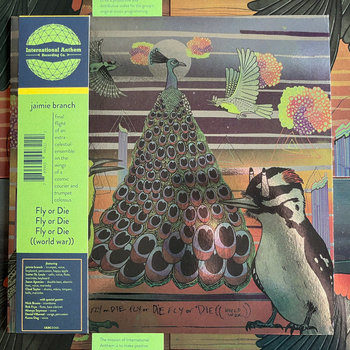 Speaking over Zoom from his home in Alaksa, Jason Ajemian is quick to stress that the third and final Fly Or Die album, Fly or Die Fly or Die Fly or Die ((world war)), is not a posthumous project. Recorded in April 2022 during a residency at the Bemis Center for Contemporary Art in Omaha, Nebraska, with overdubs and mixing in July, the album was "pretty much done" before she passed. "There were a couple little things that were done afterward, but she was all over it," Ajemian says. "She really mastered her voice—her singing voice as well as her aesthetic. She was out in Alaska visiting me last August, just a week before she passed, and she was asking me all about the record and what she needed. And I was like, 'You can do anything.' [The album] spans a lot of different styles, genres, and expressions, but fully in jaimie's way."
As Ajemian and his bandmates write in the liner notes, "jaimie never had small ideas. She always thought big. And this album is big." That much is clear from the opening "aurora rising" with its keening synth melody, droning strings, and dramatic timpani. That song segues into "borealis dancing" via a funky organ riff, the pinched swoops and flutters of branch's muted trumpet soaring over St Louis's locomotive cello.
branch's punk side comes through on "the mountain," a gorgeous reimagining of the Meat Puppets' "Comin' Down," while her love of Latin and Caribbean music is audible in the joyous "Baba Louie," where the band expands its palette to include marimba, trombone, clarinet and conga, before swerving into a dubbed out psychedelic section. Then there's the closing "world war ((reprise))," a plaintive blues that sees branch singing over spare organ chords and the tumbling chimes of a Fisher Price Happy Apple toy.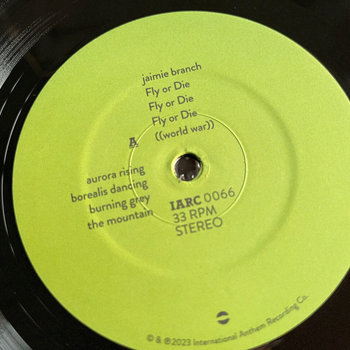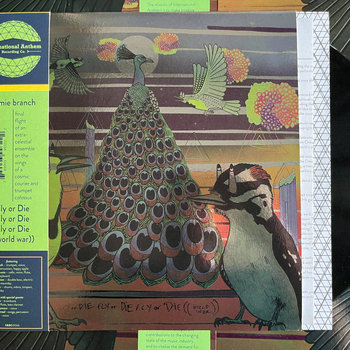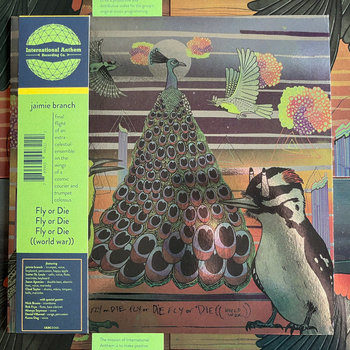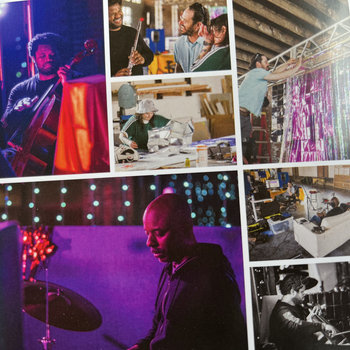 .
00:10 / 00:58
Merch for this release:
Vinyl LP, Compact Disc (CD)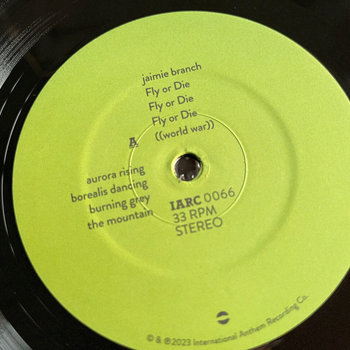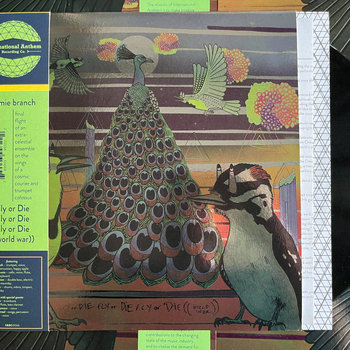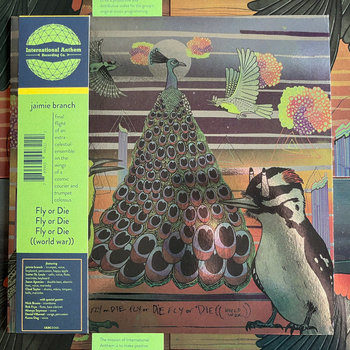 "burning grey" and "take over the world" are electrifying anthems for social and political change, the band whooping and howling behind branch's stirring vocals and trumpet. "Believe me, the future lives inside us—don't forget the fight," branch sings on the former, riding a careening Fly Or Die groove.
"The boldness with how she communicated and the things that she said are important," says Ajemian. "There were mutual friends who were scared when jaimie started talking about politics, but people embraced her for that. It's punk, but it's also really fucking informed. jaimie was smart, but she also did not back down from a fight. If she heard someone say a random racist trope, she's gonna call you out on it. I always respected and admired that about her. And I think that it comes through in her music. People really loved her for that, that power that she had. And I think that that's going to be a big part of her legacy."