FEATURES
Jackie Venson's Journey to Joy
By Ann-Derrick Gaillot · February 23, 2022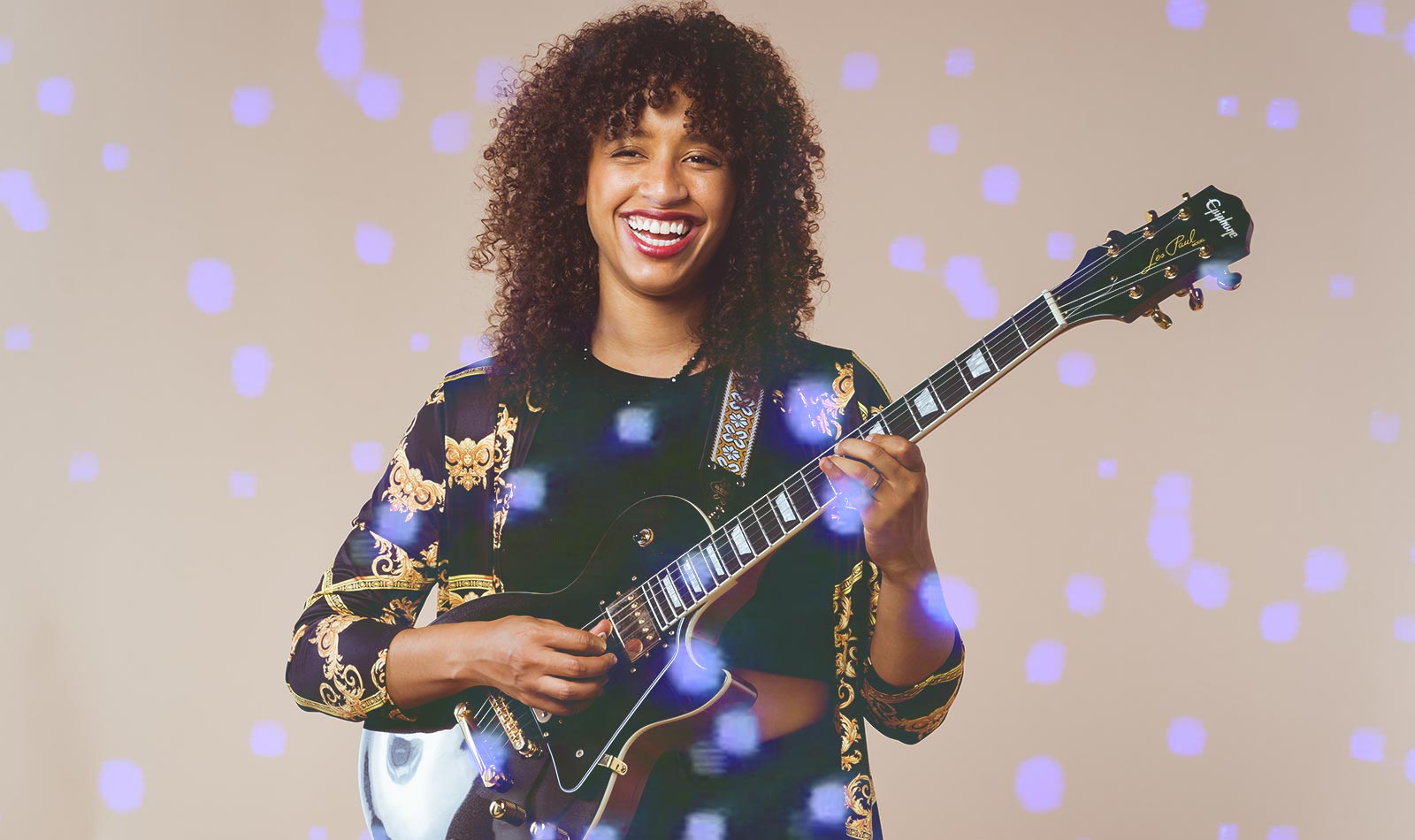 Jackie Venson got a priceless piece of career advice when she was 13 years old: "My dad told me that I had to start singing if I wanted to make any money in this business." Speaking by phone from her home in Austin, as her miniature dachshund Jack plays nearby, she explains her dad's reasoning. "Bands that have singers make more money; they get more gigs," she says. "If you're a singer and you play an instrument also, you're making the money of two players now. You save that money, you pay yourself and everybody else more. It's just business."
By the time Jackie's father, longtime Austin-based musician Andrew Venson, imparted this advice to his youngest child, she was already a dedicated musician in her own right. Bumping against the confines of her rigid classical piano training, she started taking voice lessons a few years later. She even tried singing for audiences, but never could match the technical chops and self-assuredness of the theater singers she had grown up admiring. "I was 16 when I sang out in high school for the first time. I had played the piano for almost ten years at that point," she remembers. "I didn't sound bad, but I knew I sounded timid. I just knew. I was like, 'Man, I don't sound like those people on Broadway.'"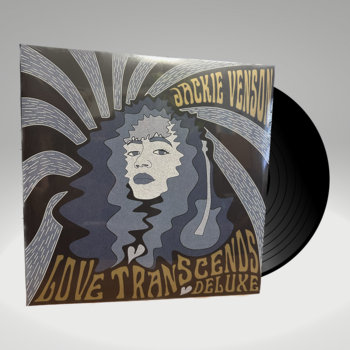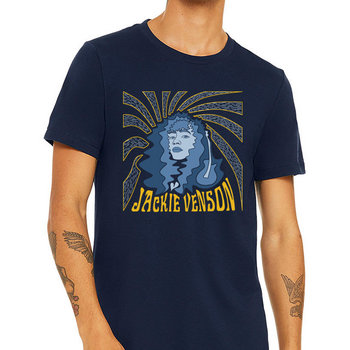 .
00:10 / 00:58
Merch for this release:
Vinyl LP, T-Shirt/Apparel,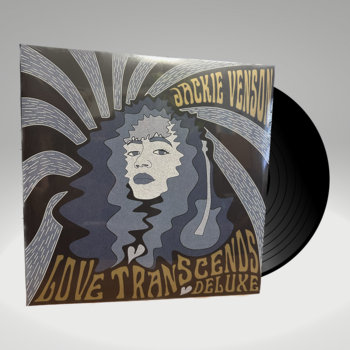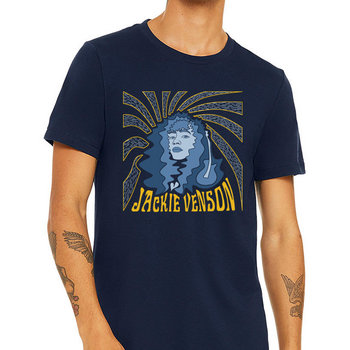 Those early days of timidness seem like a lifetime away from the multi-instrumentalist singer and songwriter the world knows Jackie Venson as today. An award-winning musician who commands audiences with her face-melting guitar chops and distinctive smoky voice, she has three acclaimed studio albums and just as many live albums under her belt. On her latest, last year's Love Transcends, she combines soulful blues with a discerning ethos of Black power, social justice, and, of course, the transcendent power of love.
She has a knack for using her voice and musicianship to serenade as much as to agitate and call to action. But for an artist with so much formal training, she got her real vocal schooling in an unusual place. After graduating from Berklee College of Music, where she first traded classical piano for electric guitar, Venson returned to Austin, her hometown, and got a job hosting karaoke. Over the next two-and-a-half years, singing for a couple of hours, three nights a week, Jackie finally found her voice.
"Since the standards are so low with karaoke, I was able to challenge myself. I'd sing songs that were too hard for me. But sometimes I'd sing that song that was too hard, and I'd realize that I actually kind of got close. [So I'd think,] I'll try it again tomorrow night," she says. "And some of these songs that I thought were too hard for me weren't. All I had to do was just keep singing them. It forced me to sing in front of people. Singing only—I wasn't trying to play the guitar at the same time. This isolated singing time for anywhere from two to eight hours a week. Dude—total game-changer. I was not a singer before that. And then after that, I am the singer that you know and love."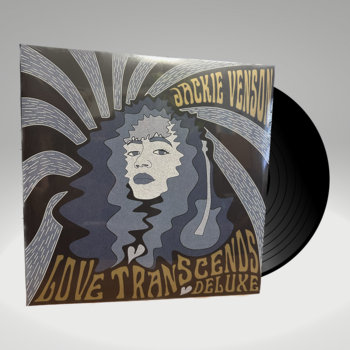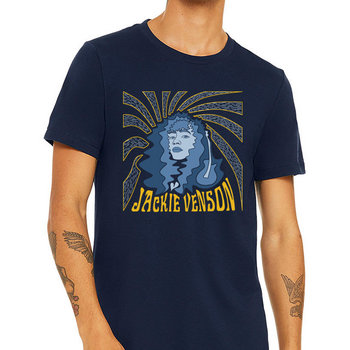 .
00:10 / 00:58
Merch for this release:
Vinyl LP, T-Shirt/Apparel,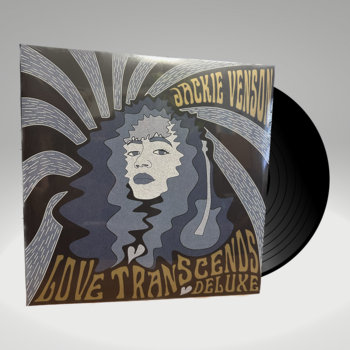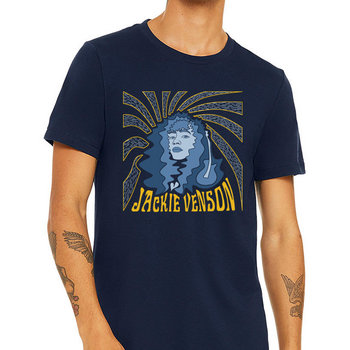 Embracing her impulse to break free of restrictions has led the 32-year-old artist to some of her most profound creative breakthroughs. Shortly before the pandemic began, she was in an enviable professional position. In 2019, she released her sophomore studio album Joy, went on tour with Grammy Award-winning rock artist Gary Clark, Jr., and became the first Black woman to win Best Guitarist at the Austin Music Awards. But reviewing her live shows, she'd find herself struggling to understand why people came to see her perform. "I just watched myself play eight songs in a row, and all of them had a really long guitar solo, and all of them were verse, chorus, verse, chorus, guitar solo, chorus, out," she says. "I'm like, 'Oh my God, my show is fucking boring and I can't believe anybody likes that.'"
As it did for countless other working musicians, the first year of the pandemic forced Venson to reset and reassess. With all of her live shows canceled, she began performing livestreams. In the process, she inadvertently returned to the low-stakes routine that had served her so well in her karaoke-hosting days. "I have been learning how to take that vibe of when I practice alone in my room—those really intimate moments where I'm having discovery with myself—I've learned how to integrate that into the show," she says. That plus a newfound embrace of machines like samplers, synths, and voice modulators—the foundation of her projects under her electro alter ego jackie the robot—helped her get out of the performing rut that haunted her. "People tell me that they feel as though they're watching something that won't ever be repeated again. They feel like every show is truly a unique experience. That was something I've always wanted to achieve. Cause whenever I see a pattern in anything, it annoys me. Patterns are a pet peeve of mine."
That weariness with patterns and predictability shines through when asked what she's looking forward to in 2022. Though she has new albums coming out later this year and a commitment to her freewheeling livestreams, the pandemic has taught her not to pin so much to set plans. "This is the most unique time in my career," she says. "I'm not really looking forward to anything because everything is just flowing. I'm not looking forward, because I'm just in it."