FEATURES
Jack Wilkins Occupies a Unique Space in Jazz
By Will Schube · September 27, 2018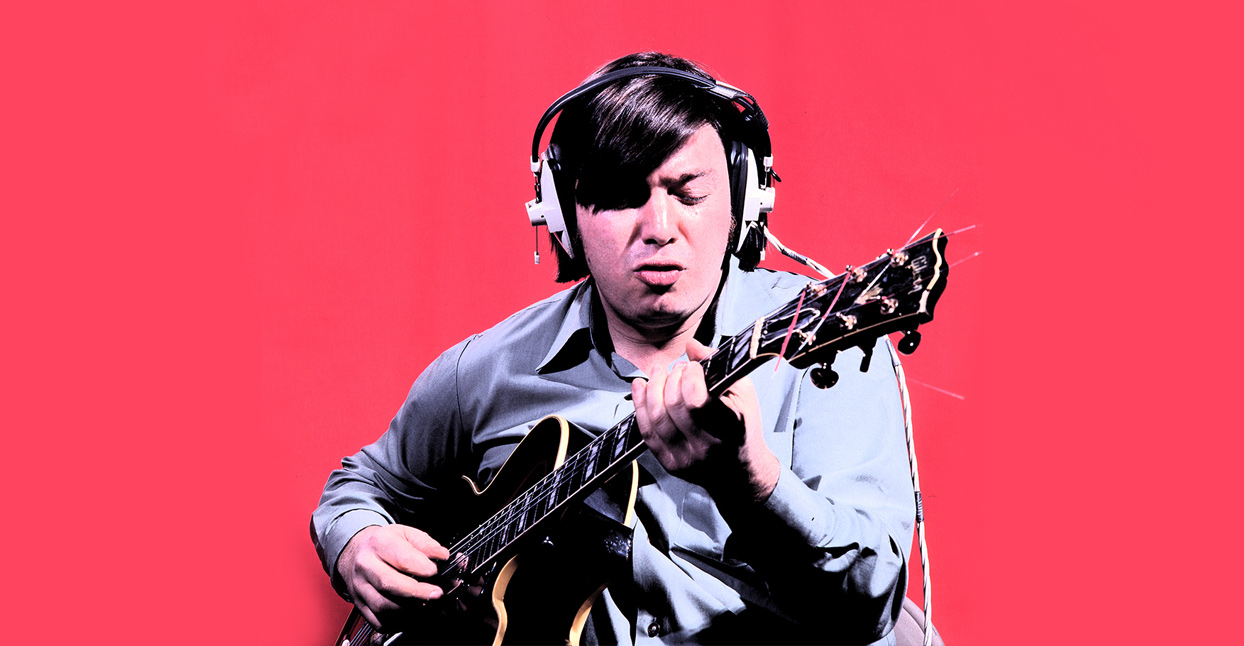 On November 9th, 1993, A Tribe Called Quest released Midnight Marauders, the band's third album. Soon after, Jack Wilkins—a jazz guitarist who reached his critical and commercial peak with the release of his 1973 debut album, Windows—received a call from a friend. Wilkins had no idea his version of Freddie Hubbard's "Red Clay" would feature so prominently on an LP from one of the biggest rap groups in the world. But this is how Wilkins' career has gone: He focuses strictly on the work and doesn't worry about what's happening around him. Acclaim and accolades are second to Wilkins' remarkably consistent career as a guitarist.
The road to his current standing as a legendary, albeit underrated, jazz guitarist is winding and unpredictable. Born in Brooklyn, New York in 1944, Wilkins started playing professionally in his late teens, getting an up-close view of jazz music's steady rise and consequently falling in love with the genre. He played rock 'n' roll as a kid, "Chuck Berry, all that shit," he says now. He also played in doo-wop and dance bands. "I learned how to read and I played with a lot of pop bands," Wilkins says from his home on the Upper West Side. "Some Latin bands, too. I could play those rhythms. Whatever was thrown at me I could play. I did a lot of studio work at the time, too."
This studio work led Wilkins to the opportunity that would be his debut as a bandleader. "I had a friend named Paul Jeffrey. He played with [jazz icon Thelonious] Monk, he's a pretty well-known saxophone player," Wilkins recalls. "He called me up and said, 'Listen, I'm making this record, and I'd like you to be on it.' I said, 'sure!'" After recording that album, called Watershed, producer Bob Shad—enamored with Wilkins' guitar work—asked if he wanted to record his own album: "I said, 'Yeah, absolutely!'"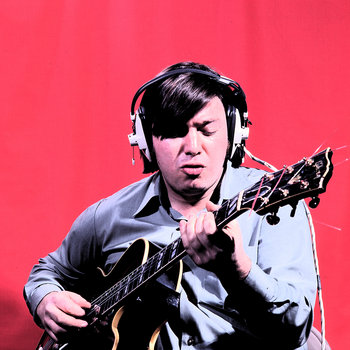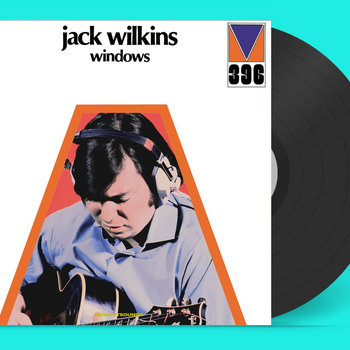 .
00:10 / 00:58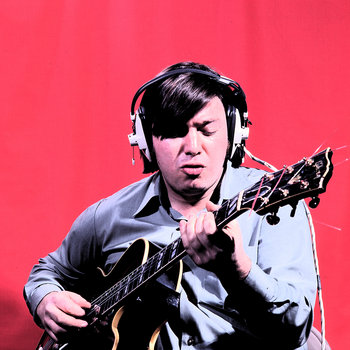 Merch for this release:
Vinyl LP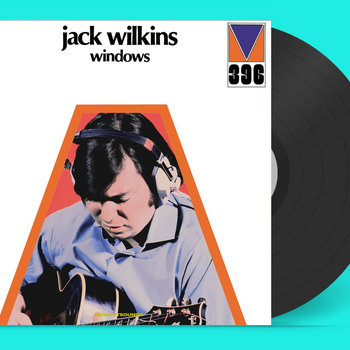 Watershed is an experimental hard bop record full of Dave Hubbard tunes, and featured amongst Jeffrey, Thelonious Monk Jr., and Richard Davis, the relatively unseasoned Wilkins more than held his own. For his own debut, Wilkins worked closely with engineer Ernie Wilkins, foregoing the traditional role Shad held as producer. The two didn't see eye-to-eye on what Windows was meant to be. "We really produced it ourselves because Bob Shad wasn't there," Wilkins recalls. "I always say, 'Get that record producer out of the control booth.' All they do is muck everything up. With me and Ernie, he would do anything I asked. The producer is always saying no. It's just not the way musicians hear it."
Upon its release, Windows occupied a unique space in the jazz world. It was 1973, and John Coltrane had been dead for half a decade. Jazz god Miles Davis was releasing insane live albums, and the spiritual iterations of bebop had taken a backseat to more rock-influenced styles. This opened up a unique lane in which Windows could thrive as an antidote to rock's subsuming influence. "It was a very weird time for guitar players," Wilkins says. "Fusion had taken over and bossanova had come into the fore. You were either doing bossanova or fusion." Jazz music was becoming more obscure by the day.
Label WEWANTSOUNDS is re-releasing Windows 45 years after it initially came out. The proliferation of the genre into so many splintering iterations allows a left-of-center album like Windows to thrive in today's landscape.
The title track sets off the album: Loose guitar chords presented with beautiful, meandering precision and tone eventually move into a freely improvised chorus where Wilkins flirts with rock and blues arrangements. Bassist Mike Moore remains steady beneath Wilkins' freewheeling play, while drummer Bill Goodwin adds a little bit of chaos to the structure. "Naima" is a slow-flowing ballad of sorts, all aches and longing. Here, Wilkins' guitar is steady and precise, allowing his faster soloing to appear all the more technical. In all, Windows captures what all the great jazz albums can: It feels improvised while retaining a steady undercurrent that keeps the threads coiled tightly.
"We did the whole record in six hours," Wilkins remembers. "We were really in-tune. We really had the whole thing set up perfectly. We knew exactly what we were gonna play, we knew exactly how it was gonna go." Because of this, Wilkins' guitar is allowed to ramble and explore to great effect throughout Windows. "Red Clay" takes a now-legendary drum beat and uses it as a backdrop for Wilkins to search up and down his fretboard for every variation of the song's structure. It works to perfection on the track, as it does throughout the record.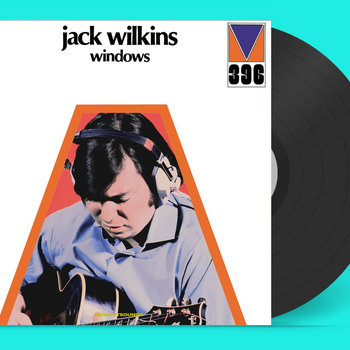 .
00:10 / 00:58
Merch for this release:
Vinyl LP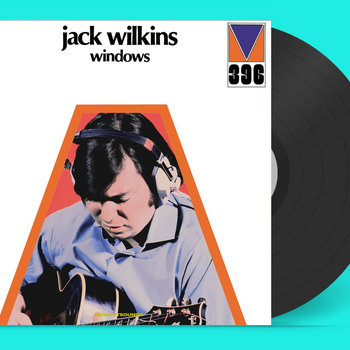 Throughout our conversation, Wilkins returns to a single phrase when describing Windows: "It was a different time." He says it without disappoint or lament, it's simply a fact he's come to realize. Jazz is different, less of a cultural institution than it was when Wilkins entered the scene. Thanks to the success of jazz saxophonist Kamasi Washington and rapper Kendrick Lamar's interest in avant-garde jazz on To Pimp a Butterfly, Wilkins' music sounds more contemporary than it did during its release.
He's never had to take a day job to support his art: he's still playing shows, lecturing at universities, and teaching young jazz musicians about style, precision, and tonality—things he's mastered throughout his almost 60-year career. Sure, Wilkins misses the days when you could throw a rock and have it hit a jazz club, but his career has been one of adaptation. He's not big on reminiscing, though.
So for now, Wilkins will keep plugging away, taking gigs and teaching a younger generation more accepting of jazz about the world he once knew and oddly has encountered again. "I've been around. I've got a pretty decent reputation," he concludes. "People know me and they respect my playing. I'm proud of that. I'm happy with that. Everything seems to be in order … I guess you can't ask for much more than that."