FEATURES
Ivan Zoloto Curates The New Sound Of The Russian Hinterlands
By Josh Feola · November 02, 2016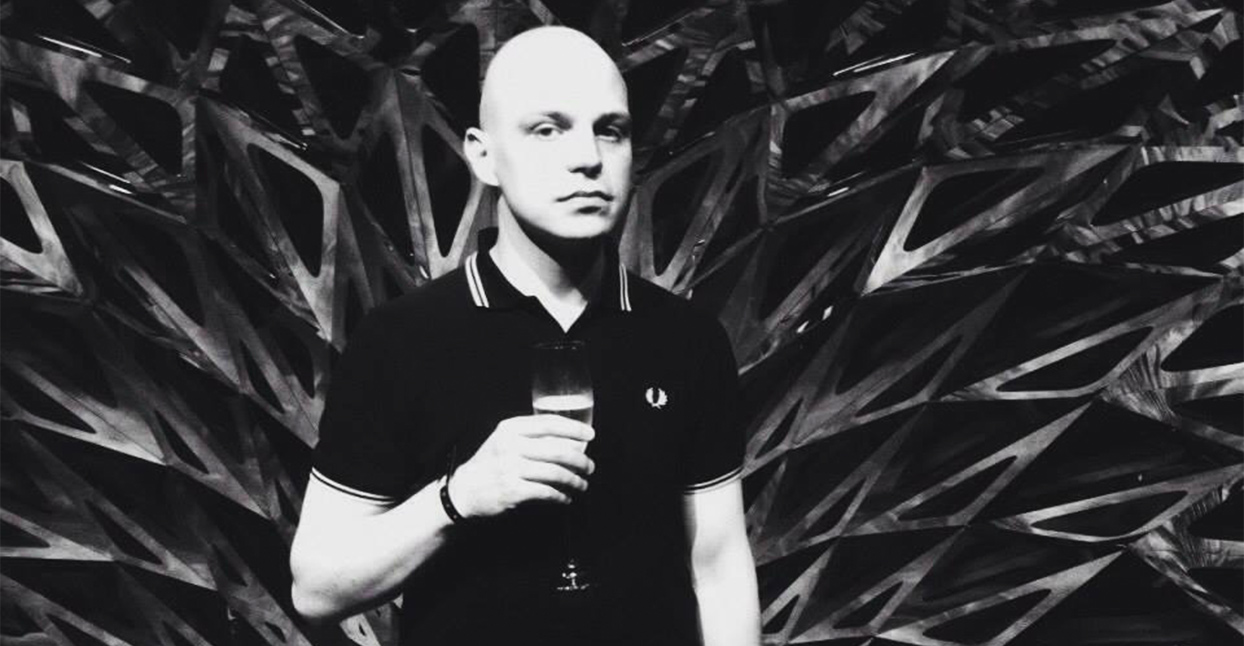 Musician and label head Ivan Zoloto was born in Petrozavodsk, known by some as "the punk capital of Russia," in northwestern Karelia. His love of music began early; he acquired his first cassette at age seven through his home country's samizdat music underground. In high school, he launched his first record label and now, at age 27, he's on his third: Full of Nothing, which he and his partner Anya Kuts started as a way to release music from their band, Love Cult. The sound of both the label and Love Cult have evolved over the years, moving from stripped-down prog punk, to spaced-out psychedelic drone, to smoke-choked, dark-techno club music.
Zoloto recently inked a deal with a distributor in London, which relieves him of the responsibility of storing and shipping new releases—his preferred formats are cassette and vinyl—from his warehouse in Karelia. He's currently finishing a six-month artist's residency in Shanghai, and has half-formed plans to explore other areas along the Eurasian border once that's done.
We spoke with Zoloto while he was in Shanghai about Karelia's position as a cultural buffer between Russia and Scandinavia, new music from both zones, and how his lifelong obsession with consuming and cataloging otherworldly music has led to his current status as a global nomad.
You're from Karelia in northwest Russia, near the Finnish border. What was your life like growing up? How'd you get into music?
I was born and grew up in the capital, Petrozavodsk, but I also lived a lot in a small village. They call Karelia 'the country of forests and lakes,' and that's basically what it is—small lakes and pristine forests. There are no real cities, but there is a scene. Some people call Petrozavodsk the punk capital of Russia. There are a lot of crusties, d-beat, hardcore, metal/punk crossover bands. But that's it. There are no clubs, no cities.
When I was seven, I got my first pocket money, and I thought for a very long time about how to spend it. I decided to buy a cassette tape, because it seemed like a nice investment, more lasting than sweets [laughs]. I bought this tape from Kino, a cult Soviet post-punk band. I started collecting music that day, and I haven't stopped. I collected all the post-punk and '80s Soviet-style bands, and by the age nine, I got into punk/hardcore, and then thrash metal, speed metal, black metal—I was all over the place. When I was in high school, I decided I should start my own label.
When did Karelia's underground music scene get started?
The first underground gigs were organized, I think, in 1992 and '93, right after the fall of the Soviet Union. Until the 2000s, the scene was not fragmented. We had live drum & bass acts, black metal acts, and punk bands, and they would all play the same show. And then, after the punk bands finished, some techno guy would start DJing and everyone would dance. Karelia is kind of famous for engaging cross-genre collaboration. It's a very tiny scene, so all the styles are combined. When Love Cult started, we played for a year, in several countries, before actually playing our hometown.
Love Cult's sound has evolved from punk, to psychedelic drone, to atmospheric techno, which is where you're at today. How did your aesthetic move in this direction?
When we were comfortable with the drone approach, and we had toured a bit, we realized that we needed more punch. We wanted [our music] to be going somewhere, not just a cloud hanging in the air, so we started acquiring some old-school drum machines, and then just distorting them, and using them very subtly. When we first got asked to record an LP—by Public Information from London—we realized that in five years as a band, we'd only been recording on a one-track cassette recorder. So we bought a computer, and it gradually went this way. There was no real breakthrough point that we were like, 'Oh, let's play techno.' I think our techno is still not very functional; you can't drop it at peak time, it's not really dance-friendly. It's still kind of fucked-up, weird music in a way. Basically, what we're after is a very special state of mind that we both know well, but that we have a hard time describing with words. It's like a very strong apathy, mixed with hopefulness.
What was your idea for Full of Nothing when you started the label?
The guiding idea was the music itself. Very often when you're starting a label, it has to do a lot with your attitude, with the scene, with personal relationships, with your weird punk ambitions of trying to prove something to somebody. Some people are in the dance scene, or in the art scene, and there are a lot of labels who are after money or recognition. I really wanted to do something very strange, but at the same time very fragile and musical and beautiful. I started noticing artists who make this kind of stuff around me, and no one wanted to release it. So that was the initial point.
I think I kind of reached my goal last year. We had several releases in a row, and for the first time I realized that I reached what I wanted to do. All the music that's coming out lately, I believe in it 100 percent. I don't think there is a weak minute in any of the releases. I run a label from the perspective that I'm, first of all, a music fan. I'm building my ideal library of music.
Can you give me some background on a few of Full of Nothing's latest releases?
The last one we did is Halv by Erik Levander, a Swedish/Danish musician. He used to play clarinet in Efterklang. For this album, he was writing some glitchy pieces, and then adding guitar and clarinet to them, and then he would cut the tracks into tiny samples, less than a second long, and overdrive them through different cassette players, of different qualities and with different settings. Then, he'd build the track together on a laptop again. At least, that's how I understand it. It was a very layered process, at least 20 layers of re-amping through cassette players. I think if people dig Ben Frost, Fennesz, that kind of stuff, they will like this. But the sound is much more old-school and broken.
Merch for this release:
Cassette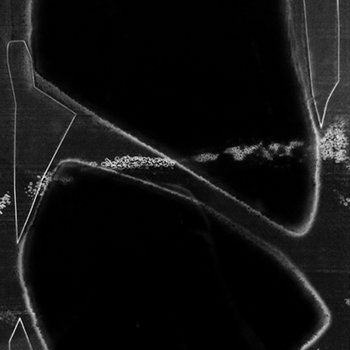 Just before that, at the beginning of the year, we released a free, name-your-price compilation, Nothing is Enough. It showcases upcoming or unreleased tracks from most of our recent artists. It's varied, and I think it's very powerful. It's one of those compilations that works as an album, you know? It's not like a sampler of different tracks. We managed to tell a story with that one.
Merch for this release:
Cassette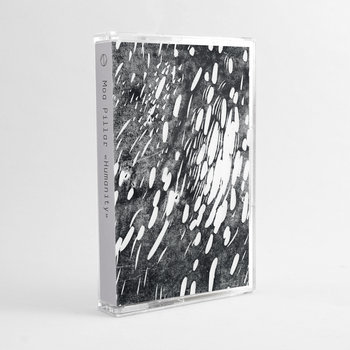 Humanity by Moa Pillar is one of the best things we've ever released. It was a huge breakthrough in the Russian scene, and I think it didn't really get the attention it deserved in the European market. But he's catching up on that. He's been recording for three years, using tribal and folk samples, a lot of bunker techno with a distorted, basement vibe. His tracks are very long, like 10, 11, 12 minutes. The composition is very complicated. It's kind of panoramic, HD compositional tribal techno. I think it's very beautiful.
Merch for this release:
Cassette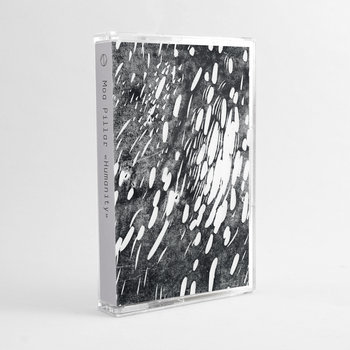 And just before that there was a Norwegian duo called Kvien & Sommer. It's basically a jam band between two of my favorite Norwegian musicians. Espen Sommer Eide used to release albums on Rune Grammofon, and he's one half of the group Alog, a popular Norwegian electronica outfit. And Mari [Kvien Brunvoll], his partner in this project, she's from the jazz scene in Norway. She does this poppy singing, but with strange jazz arrangements. I don't know even remotely how to call this kind of music: it's Buchla synthesizer, bagpipe and voice. It's a really, really strange, electro-acoustic, beat-based spiritual ambience. It's an interesting one.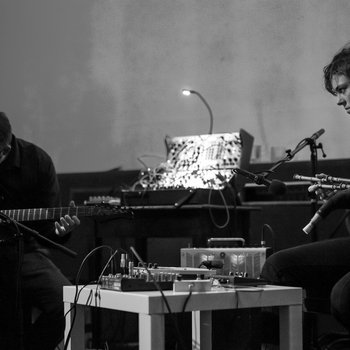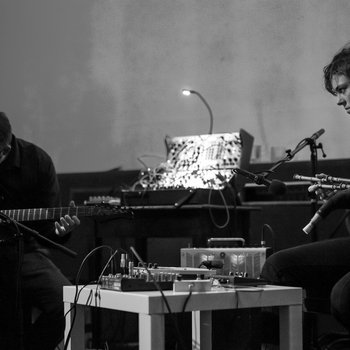 Merch for this release:
Cassette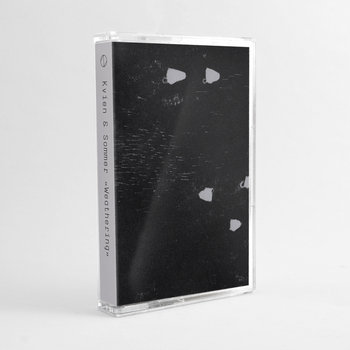 A lot of your releases are on cassette. Do you have any reason for choosing this format?
It actually began from using cassette as a recording medium, not really as a release or distribution medium. We've always been attracted to cassettes as an intermediate format. Generally, it has a very interesting quality, with the way it alters the sounds. At first, when we were doing noise rock releases, or psychedelic drone releases, it made a lot of sense to put it on cassette. As the quality of music and production of the label was getting higher and higher, we started going more and more digital, but still doing tapes on the side. It's super cheap and simple and nice, that's it. It's very hard to be a vinyl label in Russia, and CDs are dead, and downloads are boring, so basically it's the go-to format.
It seems most of your recent releases are coming from Russia and Scandinavia. Is there a reason for this?
We've had artists from very different countries, but for the last two years, it's been only Russia and Scandinavia for some reason. I don't know why, we don't have a geopolitical stance or anything [laughs]. We're very close to both scenes, and personally I'm a huge collector of Finnish music, and Norwegian and Danish music, and of course Russian music. Being from Karelia it makes sense, being a bridge from Russia to Scandinavia and vice versa. I feel like I'm a part of those two scenes, but I never feel at home in either of them. So it makes sense to be in the middle.
Is there a long history of cultural overlap between Karelia and Scandinavia?
Yeah. We are still fighting, for example, with Finland, over who wrote Kalevala, an ancient epic. Fifty percent of the sources state that this is a Karelian book, which was written in Karelia, and the other sources say that this is a Finnish book written on Finnish territory. This is like the first book ever written in the whole region and we still can't figure out who exactly wrote it!
Culturally, especially in terms of music—songs, folk instruments—the overlap is huge. With Karelia, it's really hard to figure out who we are, really. We kind of feel on our own, but at the same time we are super oppressed in Russia. Finland doesn't want us, and Finnish Karelia is much less rich culturally than Russian Karelia. We're kind of an island, a bit lost geopolitically and culturally, in the middle of nowhere.
How is the Russian underground music scene today? What are the hotspots?
Actually, after the Crimean crisis, Russian culture is at its best since the Soviet Union. Right now it's the happiest time ever, because after the crisis, no one has any money. There's no money in culture, there is no money in music, even the big indie bands have a hard time making a living from doing shows. And, actually, that's exactly the reason why everything is super, super good. Right now there are at least seven big, hyperactive pockets of music in Russia. The main scenes would be Moscow, St. Petersburg, Siberia and Karelia. But there are many other, smaller ones. Outside of Moscow and St. Petersburg, Siberia would be the next destination. But it produces only two kinds of music—'80s-style post-punk, and forward-thinking electronica, like,  compositional, ambient, really fucked-up techno.
We did a release for the father of that scene last year, Barricades by HMOT. He is the best representative of the Siberian sound. It has a very straight kick drum, so it's perfectly workable club music, but at the same time it's so far out and so weird that you can't really call it club music. It's between the art world and the club world.
Merch for this release:
Cassette
Where is "home" for you now? Where will you go after your residency in Shanghai ends?
I don't know, actually. I'm super bad at planning. We have some label events in Moscow, but I'm actually thinking of traveling even more after Shanghai and not really settling back in. The biggest impression that I've had here is that I really don't know shit about how the world works. I'm sitting in my Scandinavian corner, thinking, 'I kind of understand what Europe is, or what the Asian border looks like.' But I have no idea what the Asian border mindset looks like, and what exactly happens outside of Europe. So I really want to travel more.
And we just signed a deal with a distributor last month, so starting from this month I don't have to keep all the releases in my warehouse in my hometown and send them from the post. Everything is done from London now. So basically, the label is just me and my laptop now.
—Josh Feola