FEATURES
Can Metalcore Be Theurapeutic? Ithaca Say Yes
By Mia Hughes · August 17, 2022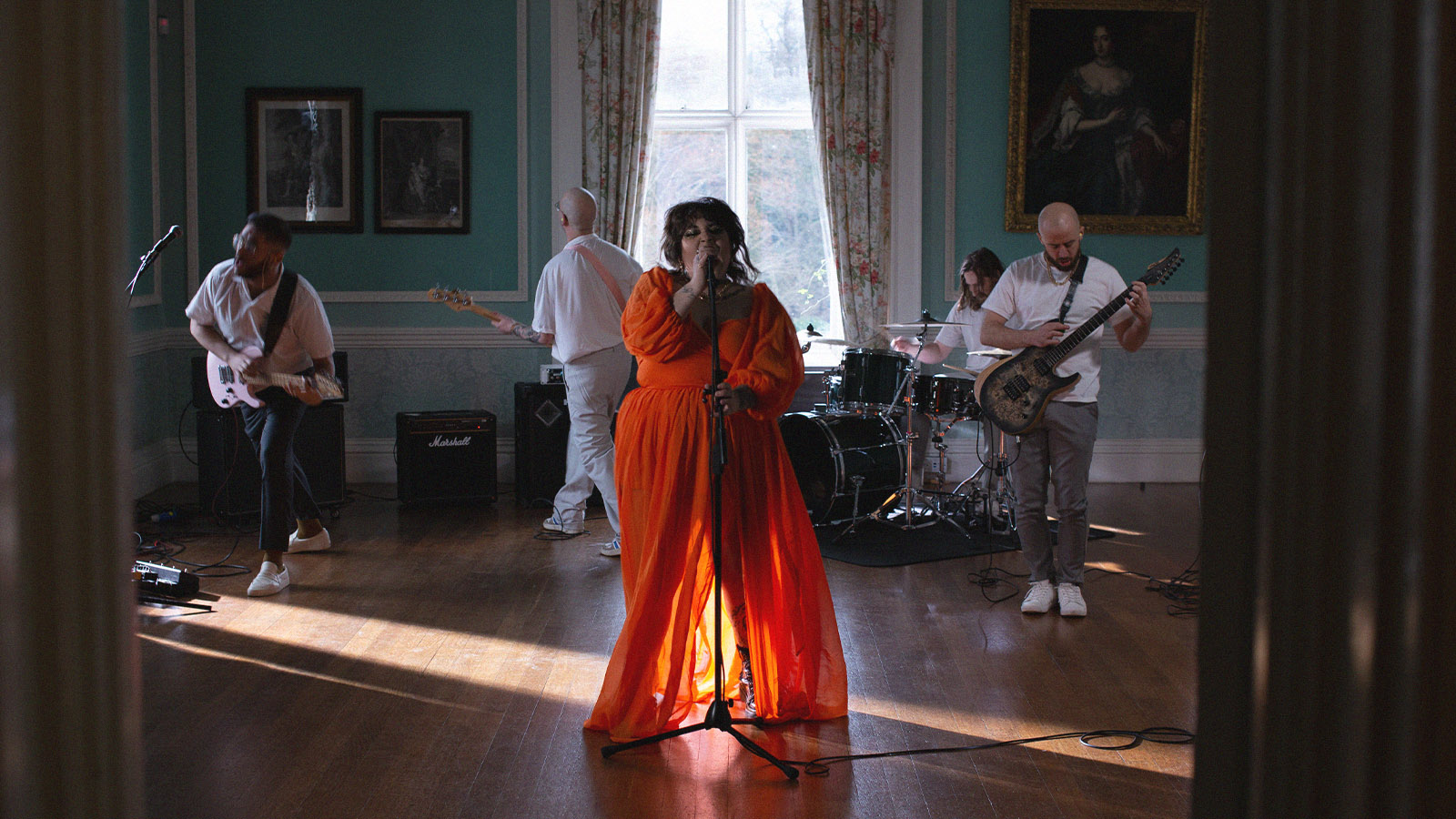 London metalcore band Ithaca begin their second album They Fear Us with a scorching revenge fantasy, "In The Way." "There's no place here for compassion," vocalist Djamila Boden Azzouz roars.
"Sometimes, you just wanna traumatize people back," she laughs, speaking to Bandcamp Daily via video call. "[The album is] about that moment where you realize, I actually do have power, and I can change things. There doesn't have to be someone's foot on my neck all the time."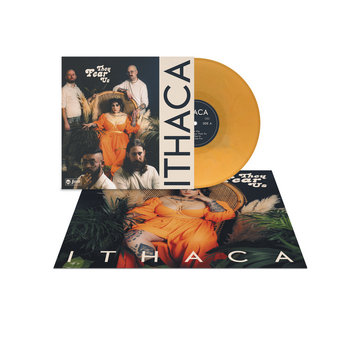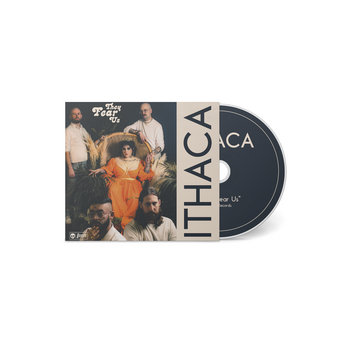 .
00:10 / 00:58
Merch for this release:
Vinyl LP, Compact Disc (CD)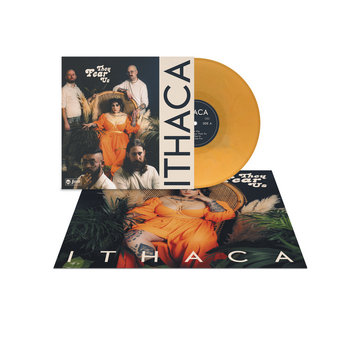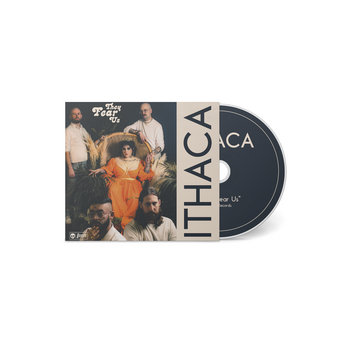 This album is the answer to their debut, 2019's The Language of Injury, which put them on the map as one of the UK's most innovative and fearsome heavy bands. Ithaca wrote that record while Boden Azzouz was dealing with a toxic relationship; this one sees her processing it on the other side. "The last album and this one are so intrinsically linked," she explains. "The Language of Injury was such a sad, sad record, and there was so much pain. Writing this album felt very affirming and triumphant, but I think you can also tell there's a lot of anger in it. It's like, we're back, but now we're gonna have our revenge." Suitably, it's a deeply heavy album, yet it's full of bewitching melodic moments, too; a fluid, shifting sound true to the complex nature of personal healing.
Ithaca—which is rounded out by guitarists Sam Chetan-Welsh and Will Sweet; bassist Dom Moss; and drummer James Lewis—began a decade ago, soon after Boden Azzouz had dropped out of her musical theater course at university and moved home to London. "I was stuck in this very deep depression, being 19 or 20 and being like, I've dropped out of my degree, and I've ruined my entire life," she remembers. Boden Azzouz was eager to create music, but low self-confidence and a lack of peer support kept her from fully committing to that dream. It felt like fate when she saw her future Ithaca bandmates' online listing seeking out a vocalist, which mentioned The Dillinger Escape Plan and Meshuggah, two of her favorites, as reference points. She impressed the band at their first rehearsal in December 2012 with an improvised vocal performance of Limp Bizkit's "Break Stuff."
Spurred on by their diverse sonic touchpoints, from extreme metal to new wave, the band have drifted outside of genre boundaries since they started making music. "Over the years, we realized that refining your sound doesn't mean narrowing it down. It can mean expanding it hugely," Boden Azzouz explains. "Why limit yourself? People could be doing amazing things, and a lot of the time they just don't, because they're afraid to or they're not sure how to."
Realizing that their approach pissed off the conservative subset of the heavy scene, it became particularly important to make a point of discarding limitations. "I grew up as an Arab woman, as a fat woman, and as a queer woman in [metal and hardcore] spaces, never feeling comfortable ever. If you were even allowed in the room to begin with, then you had to do what was expected of you, otherwise you weren't welcome there anymore. It would just never seem worth it for me to play in this kind of band if I was encouraging that." With They Fear Us, Ithaca took that approach further by experimenting with unconventional aesthetics in a way often frowned upon by metal purists. For the album artwork and music videos, the band drew visual influences from their Arab and Indian cultural heritages, plus from camp and queer art.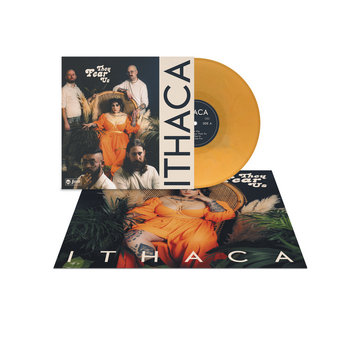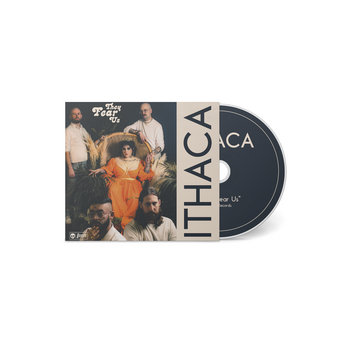 .
00:10 / 00:58
Merch for this release:
Vinyl LP, Compact Disc (CD)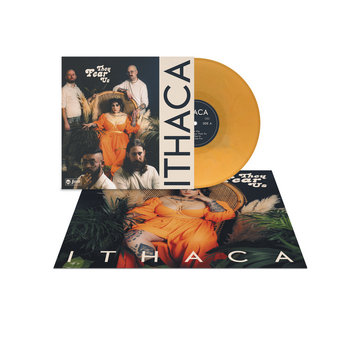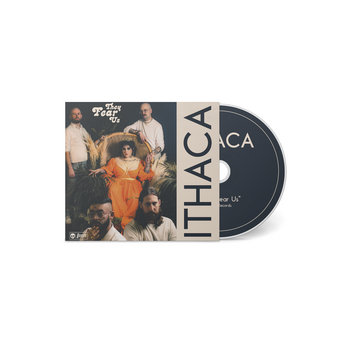 As for the writing process, the band discovered that just as they couldn't limit their sound or style, they couldn't put a limit on the emotional experiences they explored either. While Boden Azzouz was recovering from trauma, she also learned that her mother was seriously ill, and guitarist Sam Chetan-Welsh lost his mother, a long-time cheerleader of the band. The band knew that, while they worked through anger and grief across the album's tracks, they wanted it to be a meaningful and complete journey. It ends with "Hold, Be Held," a ballad with stunning clean vocals from Boden Azzouz and the band's friend Yansé Cooper. Mirroring the lyrics of "In The Way," Boden Azzouz sings "There is compassion here."
"We always knew that we wanted the album to end like that because we wanted there to be a resolution," says Boden Azzouz. "I feel like one of the things that I've learned through writing this record and working through my own emotions is you'll never get anywhere with just one emotion. One of the points of the record is about revenge, but it doesn't necessarily have to be aggression. Your revenge could just be that you've healed."