FEATURES
Is That Jazz? Who Cares?!
By Dom Servini · December 04, 2015
Sons of Kemet
"It seems like a lot of ideas that have been fostered over the last decade are being realized in maturity at this point in time. Maybe one of the factors in this 'explosion' is the fact that a lot of my peers are pretty irreverent in terms of their relationship to the term 'jazz.'" — Shabaka Hutchings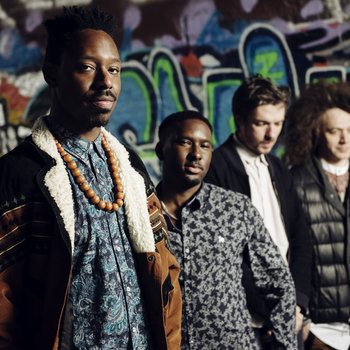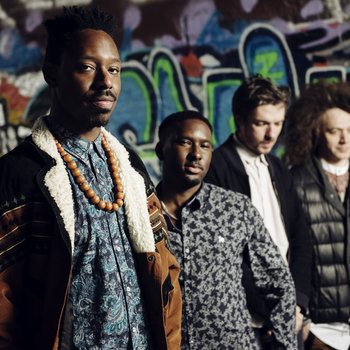 Merch for this release:
Compact Disc (CD), Vinyl LP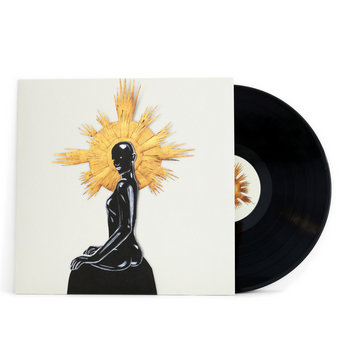 Has any musical genre caused as much consternation about its own definition as jazz? Over the past year, British artists such as GoGo Penguin, Polar Bear, and Eska have received awards and plaudits that might make you think that jazz is back. However, the artists' rejection of being part of the jazz scene might actually hold the key to their success.
The genre's birth in New Orleans in the early twentieth century – drawn from the influences of ragtime, blues, and traditional Afro-Caribbean music – soon led to the sound spreading across the globe, and particularly to Great Britain, where Dixieland jazz and, later, the music of Duke Ellington and Louis Armstrong were popular imports.
Merch for this release:
Compact Disc (CD), Vinyl LP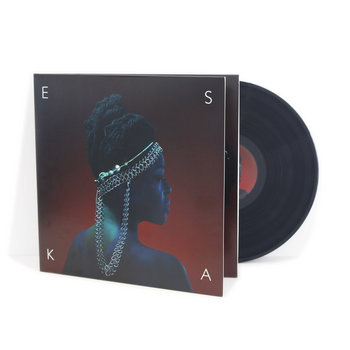 In the lead up to World War II, the swing sounds of Glen Miller and the growing influence of the BBC gave British artists both inspiration and a place to play their music to the masses. Young, homegrown talents such as jazz pianist George Shearing were thriving on the radio and in the nightclubs, but as the Second World War drew to a close it was clear that the world of jazz was about to split in two.
Traditional jazz revivalists, like Humphrey Lyttleton, stuck to the roots of the music and embraced Dixie and ragtime sounds. Modernists, like Ronnie Scott, embraced the improvised and forward-thinking spirit of bebop with equal fervor.
This tussle between tradition and modernism has been in play in the 75 years since. The 1960s was the heyday of Ronnie Scott's Jazz Club – a bebop mecca – but it was trad stars like Aker Bilk who were topping the charts. The 1970s saw artists such as Miles Davis dabble with rock and subsequently influence countless British musicians to experiment with a fusion of sounds. UK players like Courtney Pine and Steve Williamson invigorated the scene in the 1980s, and in the 1990s acid jazz emerged with its soul, hip-hop and dance music influences. All the while, the more traditional British jazz scene didn't falter, perhaps even sneering at these fly-by-night trends.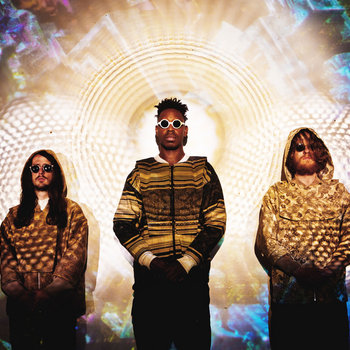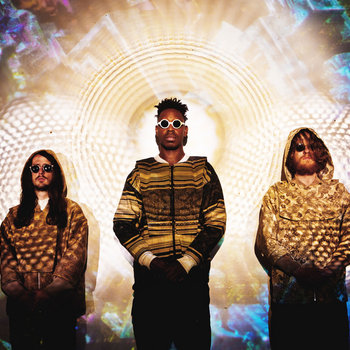 Merch for this release:
Vinyl LP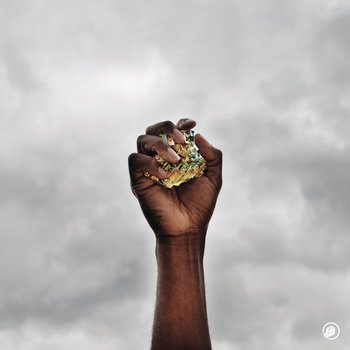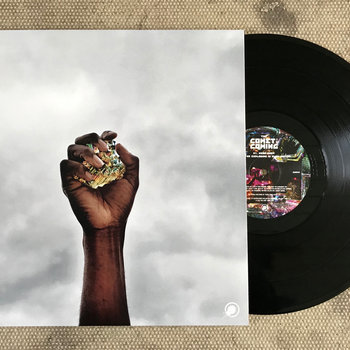 The situation in Britain today remains much the same. While contemporary artists such as Polar Bear, The Comet is Coming, and Sons of Kemet receive accolades and mainstream radio play, there still seems to be a reticence to be acknowledged as being part of the British "jazz" scene.
Although we are, without a doubt, living in a time of huge creativity and diversity in jazz, this doesn't stop young musicians from being uncomfortable with the tag. Last year's Mercury Music Prize short list featured the sophomore album from Mancunian trio GoGo Penguin, and this year's competition had the long-awaited debut from a vocalist who's worked both within and out of the jazz scene – Eska – also shortlisted for the prize. Yet GoGo Penguin prefer to label themselves as an "acoustic electronica" act rather than a jazz trio, and Eska is far from being a traditionalist: "I have checked out some of the happenings in the modular synth world, including Polar Bear and James Holden, and that feels more like future jazz than anything I've heard in a long time."
Merch for this release:
Compact Disc (CD), Vinyl LP, 2 x Vinyl LP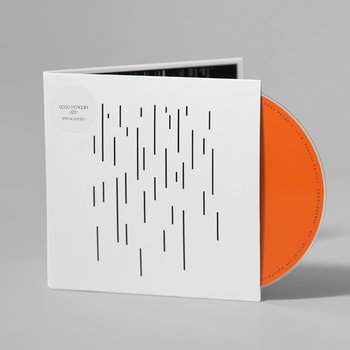 One of the most highly regarded young saxophonists and bandleaders, Shabaka Hutchings, explains, "It definitely feels like something exciting is happening at the moment. I guess all music is about people and the progress they make individually, or collectively, in expressing themselves…There comes a point artistically when you've got to ask what you want on your own terms, what's the message that you have to give in the context of your own surroundings? This seems to be the zeitgeist today. Many musicians are coming from a place of having studied jazz music and are trying to recontextualize the lessons this art form has to offer to service their own worldview."
Patrick Forge, who has been a leading DJ in the scene for over three decades now, is a member of the band Da Lata and still runs his decades-strong Sunday Afternoon at Dingwalls jazz-dance sessions with Gilles Peterson. Forge says, "I think we're talking about a generation of musicians who have a much wider perspective, definitely not purist, drawing influences from club culture and cinematic composers, and bypassing some of the snobbery and elitism that has often pervaded jazz culture. Jazz should be a very liberating music, but maybe it's become a straitjacket in some ways too; the immense weight of all that great tradition is too much to live up to. It's much easier to make music if you don't think about comparing it with what's gone before."
And maybe that's the key; perhaps players like Shabaka Hutchings and Seb Rochford (of Polar Bear) are sick of being compared to their predecessors? Perhaps as music fans we shouldn't bog ourselves down with genres and simply open our ears to the music? "I don't even think in terms of 'British jazz,' to me there's just the music, in all of its forms," suggests Nat Birchall, a saxophonist who, perhaps ironically, released his latest album on Jazzman Records. "But I believe the rise of the internet and the simultaneous decline, or shift of dominance, of the major record labels has made it easier for musicians to find their audience and also the audience to find the music," he adds. Backing up Birchall is Aly Gillani of First Word Records, who adds, "I think the younger fans are probably less concerned with the genre names than before. Labels like 22a release beats, house, hip-hop and jazz, and their fans embrace that without a problem."
Merch for this release:
Compact Disc (CD), Vinyl LP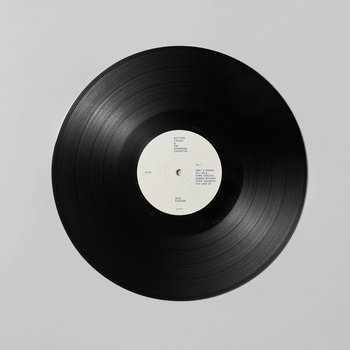 photo by Simon Hunt
Whether these musicians should be concerned with making jazz their own, or look beyond it and simply continue to push boundaries, their growing popularity is without doubt. "If you go to see The Comet Is Coming or Yussef Kamaal, the crowd is young and energized. I think it's a worldwide movement and acts like Robert Glasper, Badbadnotgood, Thundercat, and now Kamasi Washington are showing artists that they can be brave and still find an audience," says Gillani. Matthew Halsall, trumpeter and head honcho at Gondwana Records, adds, "In 2008 I set up my own independent record label and I've witnessed a steady increase in sales, media interest, and concert ticket sales."
So, apparently it's the music that matters, not how you choose to label it. Let's hope the 2016 crop is as good as 2015.
Final words have to go to the erstwhile editor of jazz bible Straight No Chaser magazine, and a man who has always understood that music is music, Paul Bradshaw: "Last Wednesday I enjoyed hearing veteran sax player Evan Parker with Black Top, and was buzzed up to hear him riding cut-up reggae bass lines, belching electronic funk and a touch of Go Go. It's how I like it — deep and underground with a touch of humor! You know, like Rahsaan Roland Kirk… 'Can't you feel the spirits up above… up above…'"
Dom Servini writes about all kinds of music when he's not running Wah Wah 45s or playing Dad.